A thousand dreams within me softly burn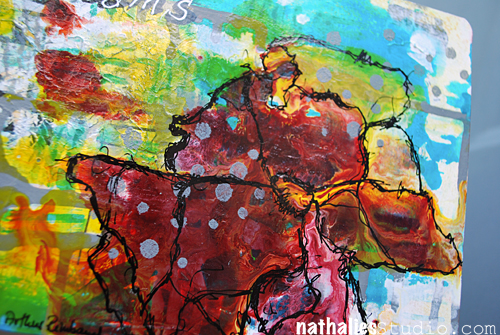 The format of my new art journal is fun- but it is hard to photograph the double spread – I will figure it out ;)
I played with Liquitex Pouring Medium and Acrylic Paints and Inks to see what happens, loved the effects and saw flowers- which I then outlined with a black pen. I added a thin layer of clear gesso over the pouring medium parts as in an art journal otherwise the pages will stick together like crazy and destroy parts of the pages when you try to open it again. Works quite well and you do not loose too much of the shiny-ness.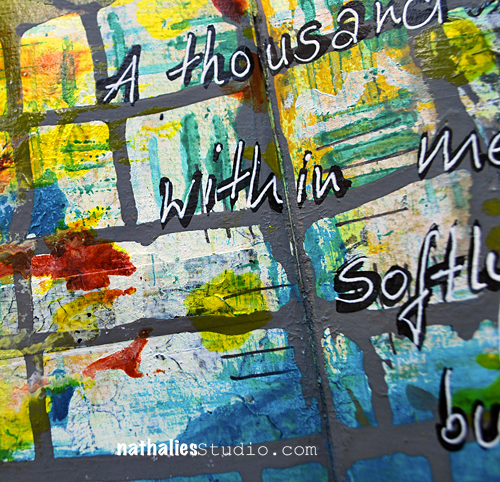 Also loved playing with the templates included in my Stampendous Wired Stamp Set. I heard that some people do not see that there are template stencils in the stamp sets, there are :) – don't throw the packaging away with them!
Have a gorgeous day!
Nat


Related articles across the web