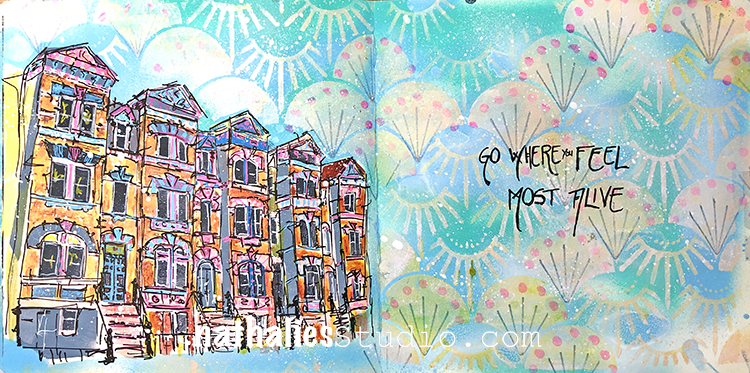 "Go where you feel most alive"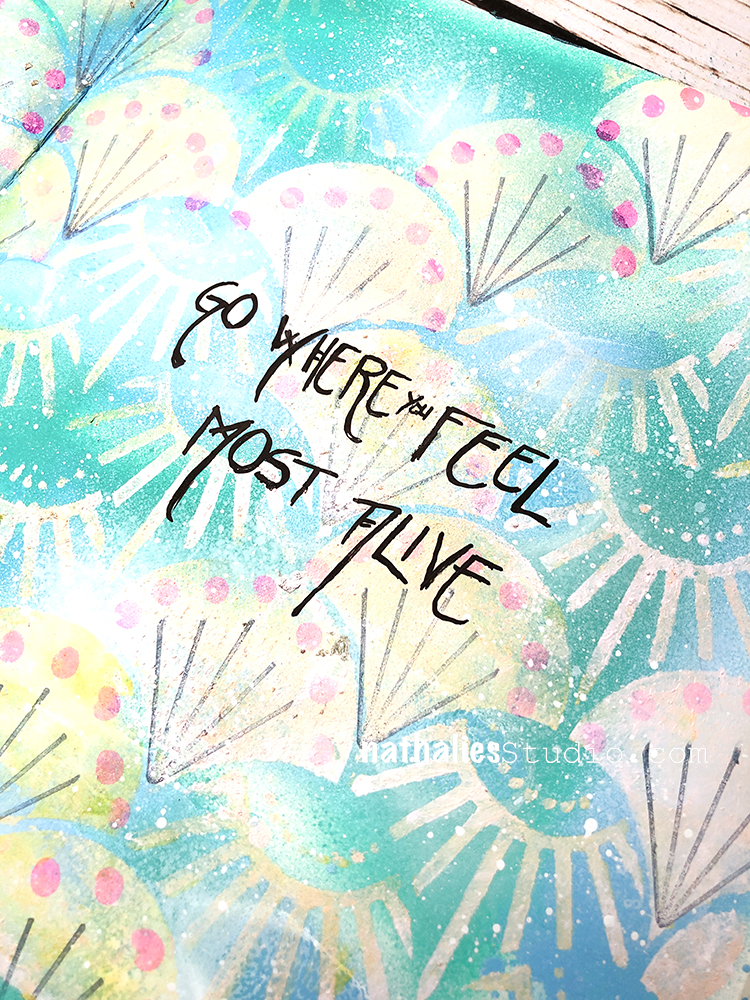 I created my background with water based spray paints, acrylic paint, and my Art Deco Summit stencil. I went back in with one of my Hex Small rubber stamps for the black lines, and used my pencil eraser for the dots.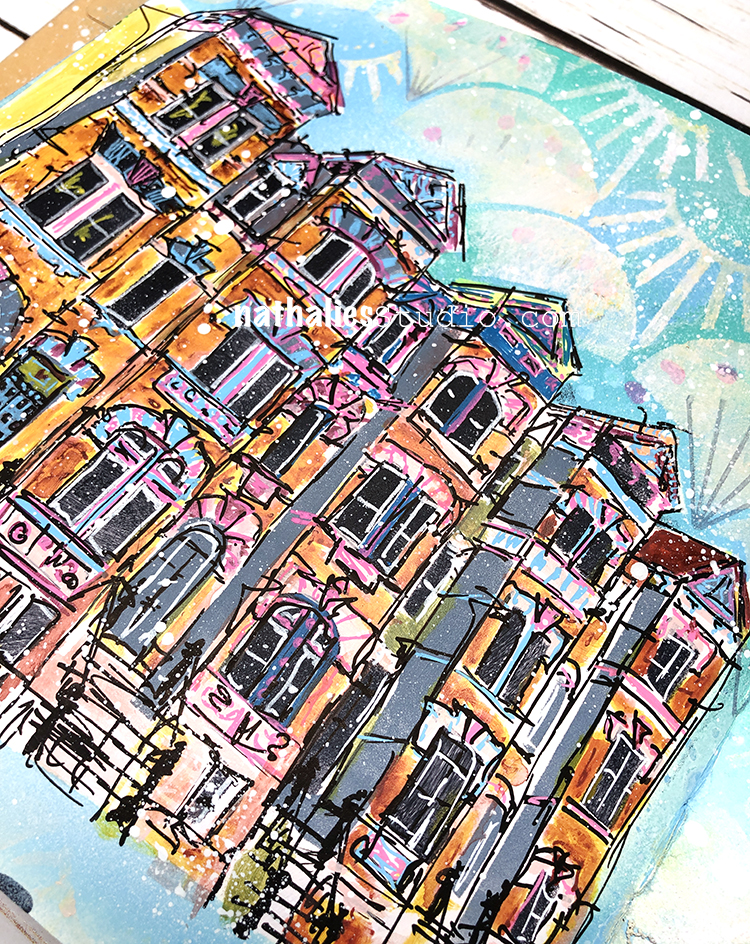 This was a neighborhood scene study, and I sketched this block of row houses with acrylic markers.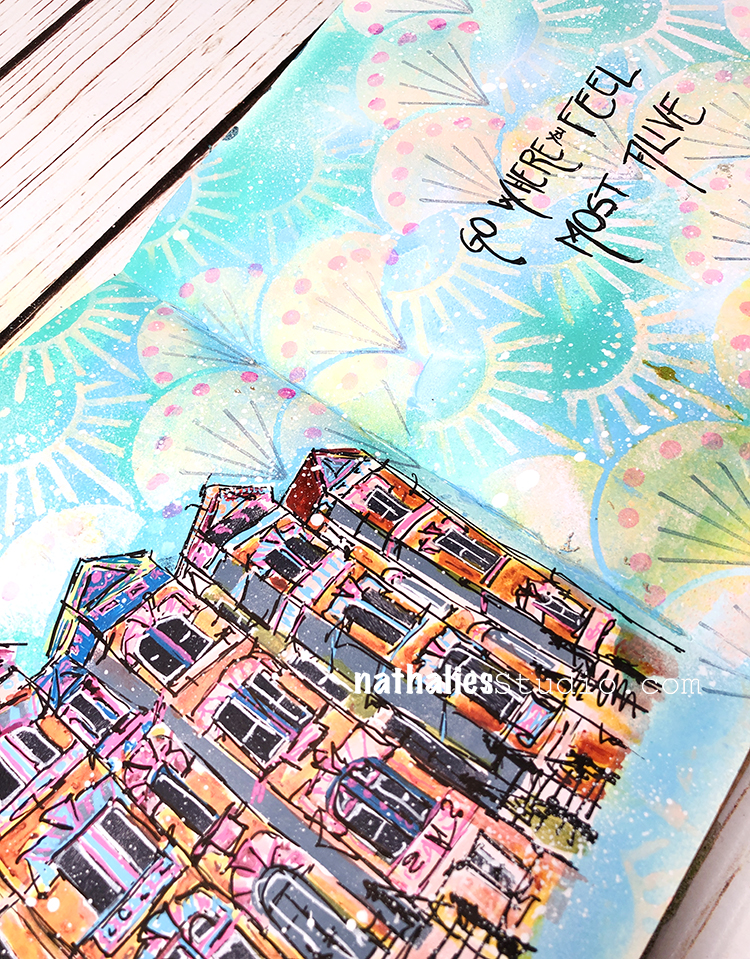 Here are some of the supplies I used: