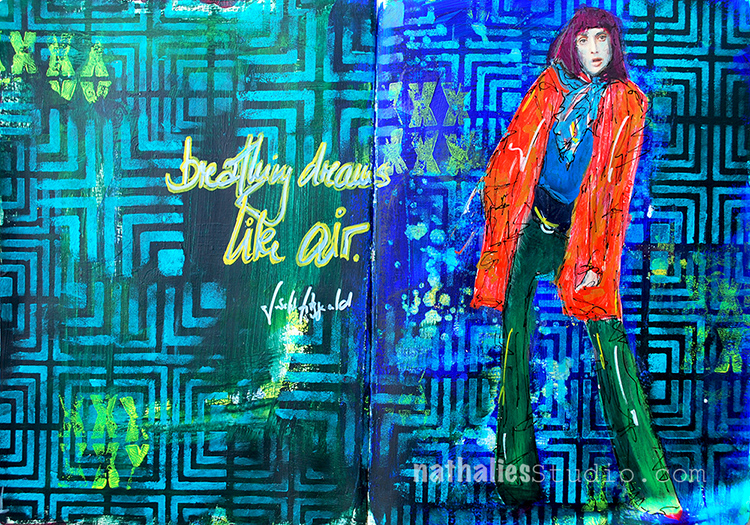 Dreams, we all have them, or so I hope ;) I have a couple more dreams, right now a very easy one … SUMMER – LOL. Yeah- that is one dream, but of course I have a couple more.
I used my new Manhattan Stencils on this page with acrylic paint- the 9×12 and the 4×4 – different sizes, same pattern- BLISS.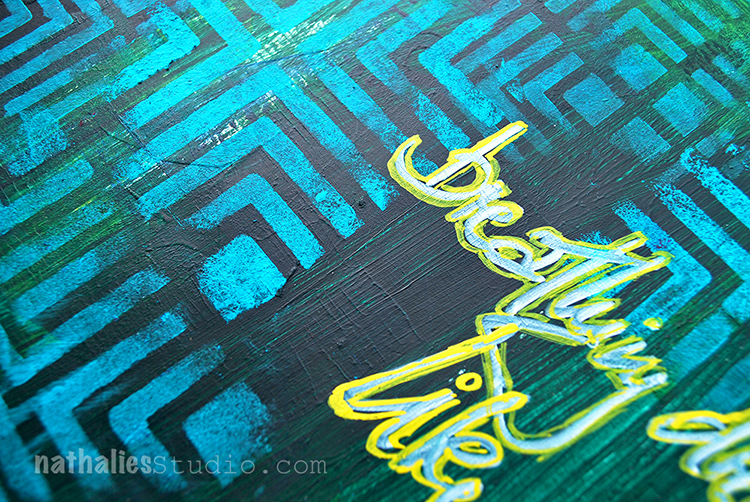 I also used the Grunge XXX Stamp with acrylic paint, yup, that's how I roll. Just make sure to clean the stamp right away so that you don't ruin it. Baby Wipe is your friend!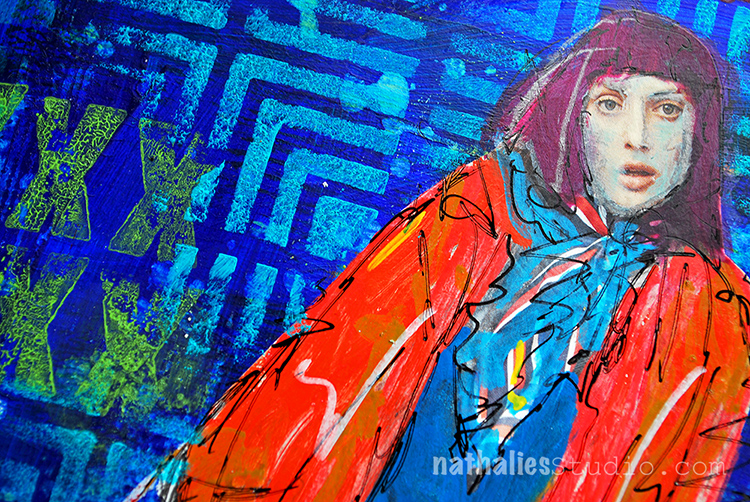 Hope you like my pattern play and you are breathing dreams like air today.
Here is a short list of supplies- some links are affiliate links: