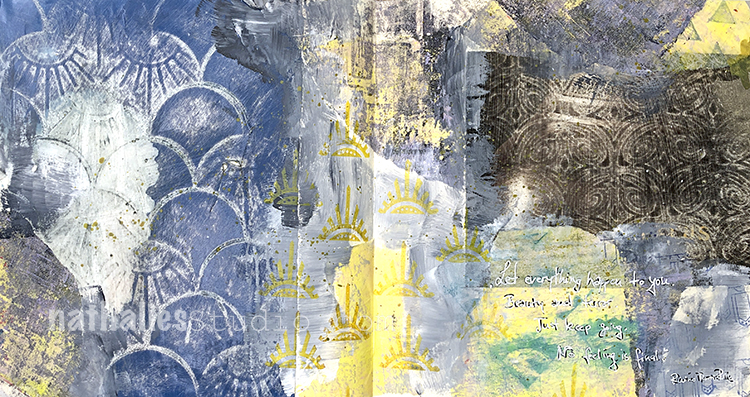 "Let everything happen to you. Beauty and terror. Just keep going. No feeling is final." – Rainer Maria Rilke. This quote really lifted me up the other day when I needed some lifting.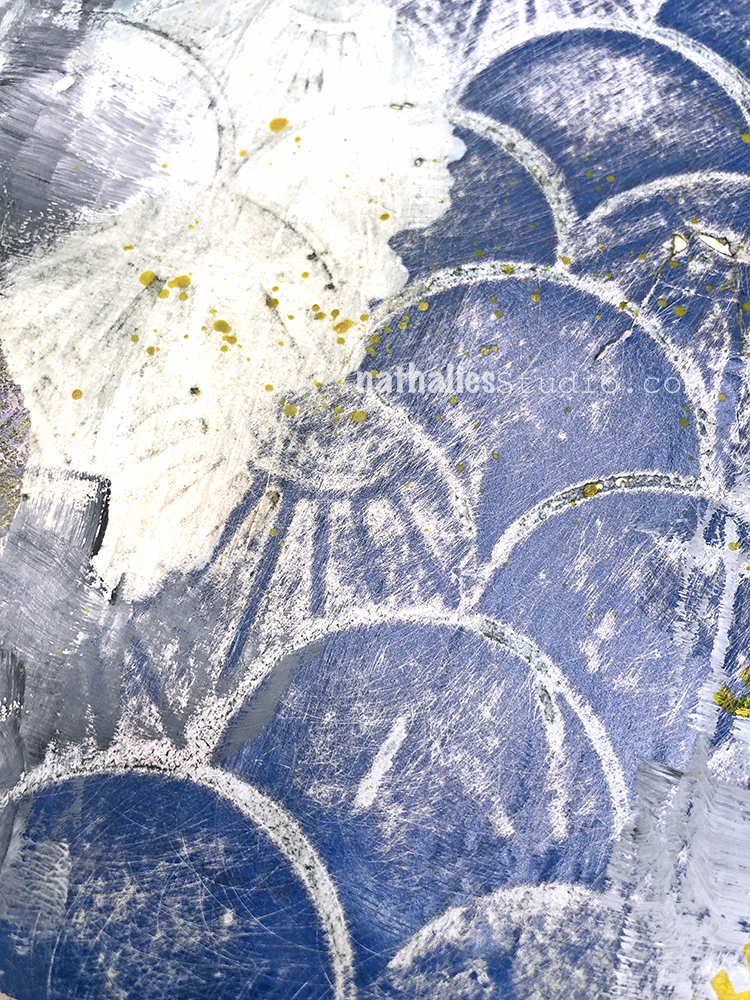 I used some collage paper in this one – deli paper and magazine paper which I layed over my Art Deco Summit and Art Deco Fairview stencils and then rubbed with sanding paper to reveal texture and pattern.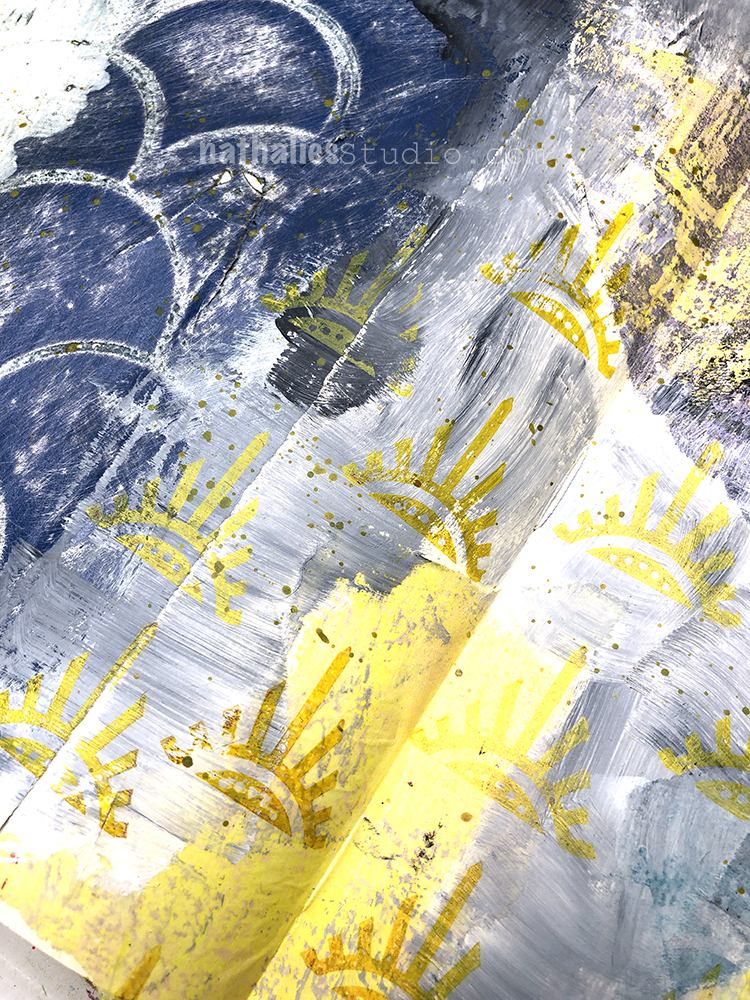 Along with acrylic paint, gesso, the collage paper, and gel medium, for my background I also stamped with my Triangle Love rubber stamps.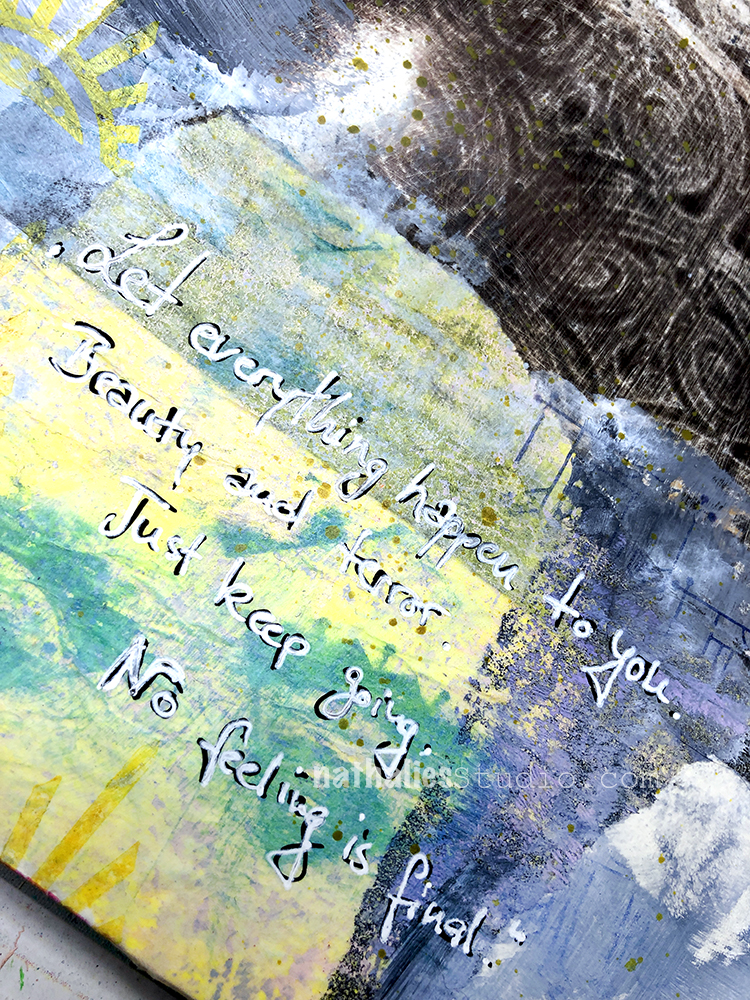 I added the quote in black and white to help give it some dimension.
Here are some of the supplies I used: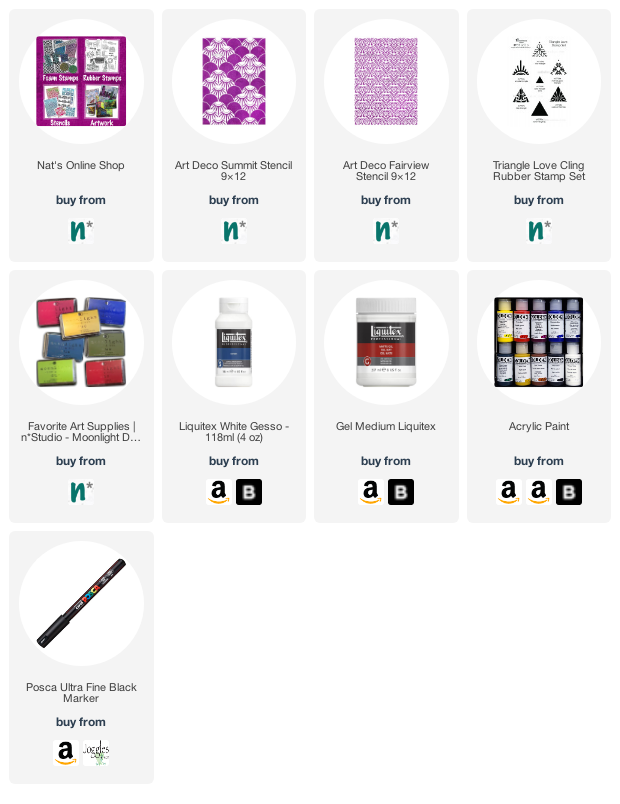 ---
Join me today, May 1st, at 12noon EST for a Kaffeeklatsch LIVE chat from my studio. Tune in to my Facebook page for the broadcast and say Hello. I would love to hear what is going on with you these days :) See you soon!