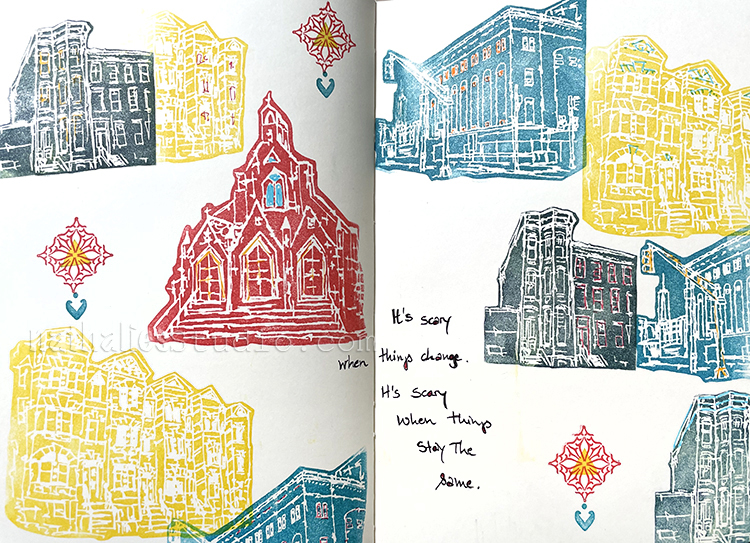 "It's scary when things change. It's scary when things stay the same."
Isn't that the truth.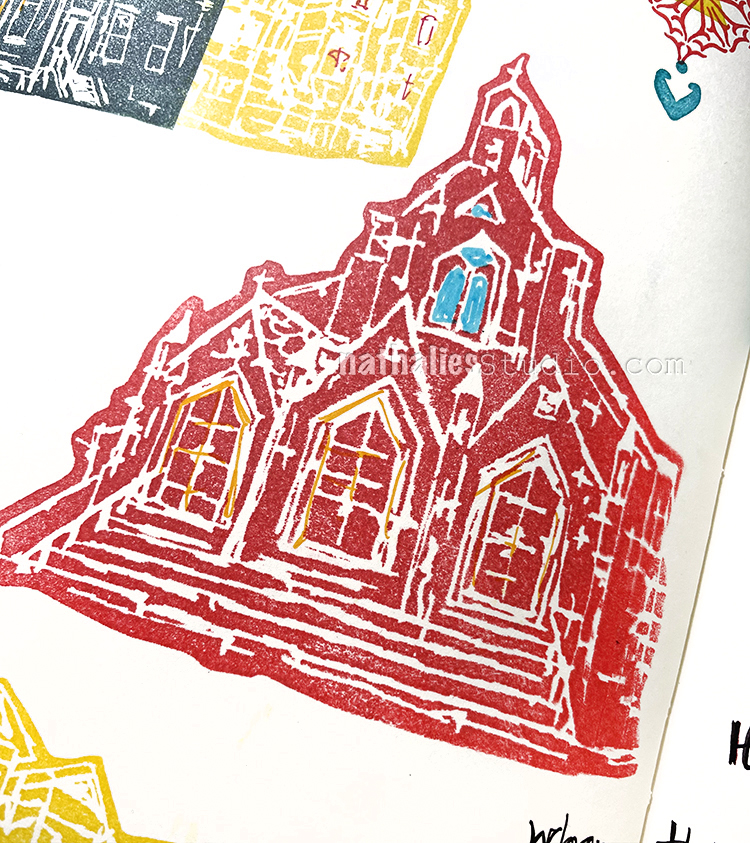 For this spread I just stamped with different versafine stamp pads using my new Foam Stamps like the Church. I also used some of my other stamps like the Solid Triangle Small from Triangle Love and the Fan-fare rubber stamp set.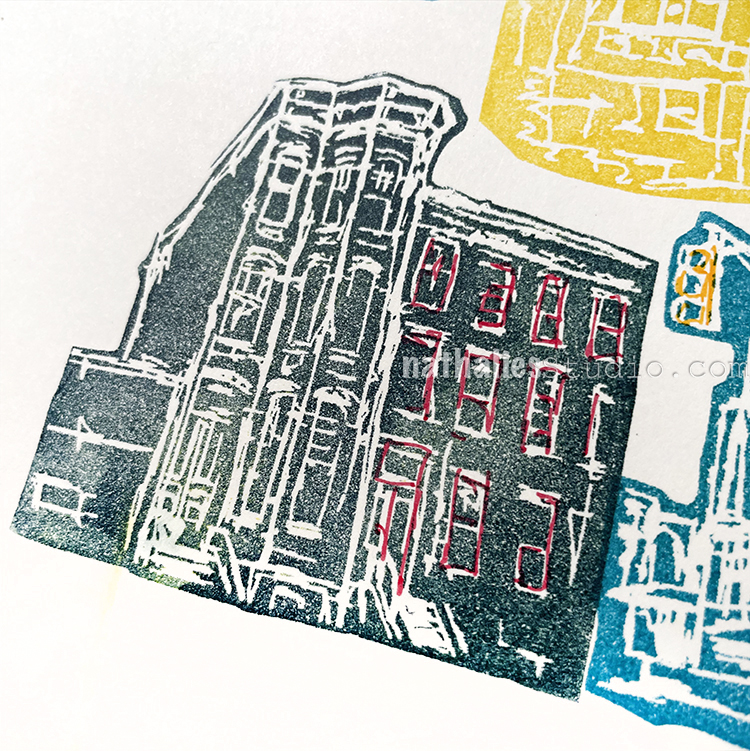 I filled in some of the details with markers like here in the Brownstone foam stamp.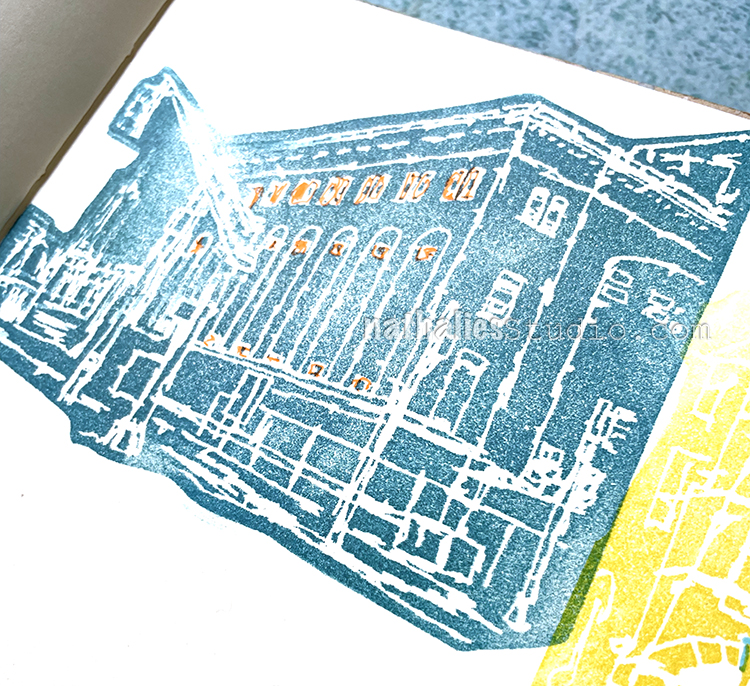 And here is the Powerhouse foam stamp with some details highlighted.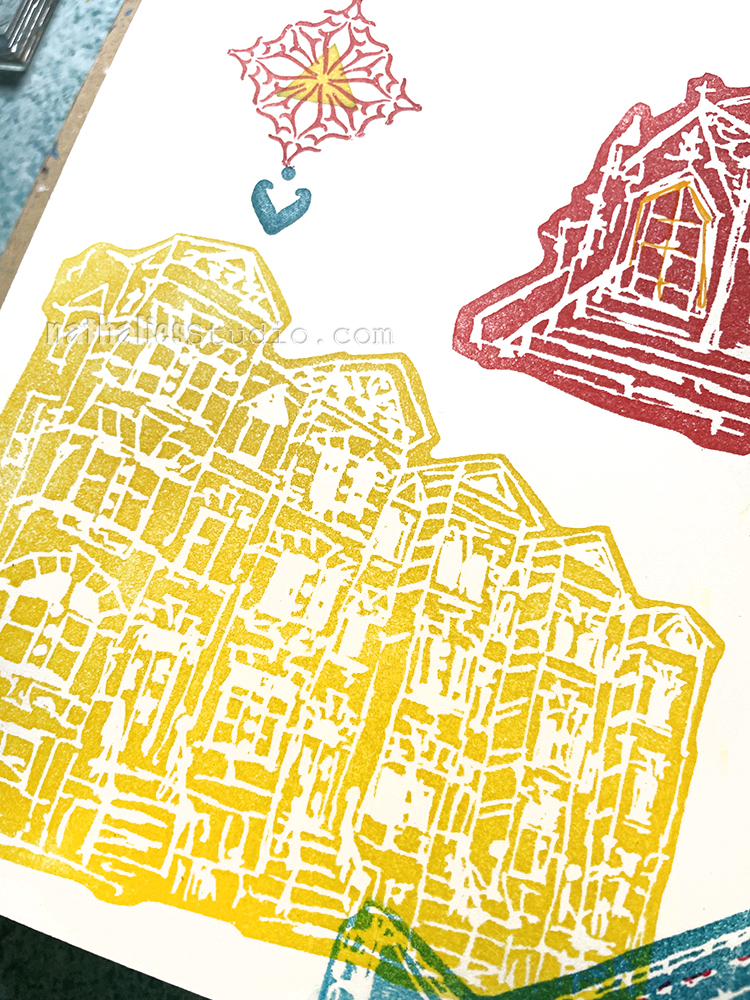 And here is Row Houses looking lovely in yellow.
Here is a tip – After using ink, clean your stamps with water and a soft brush to make sure ink does not transfer to your next project or other inkpads.
Here are some of the supplies I used: