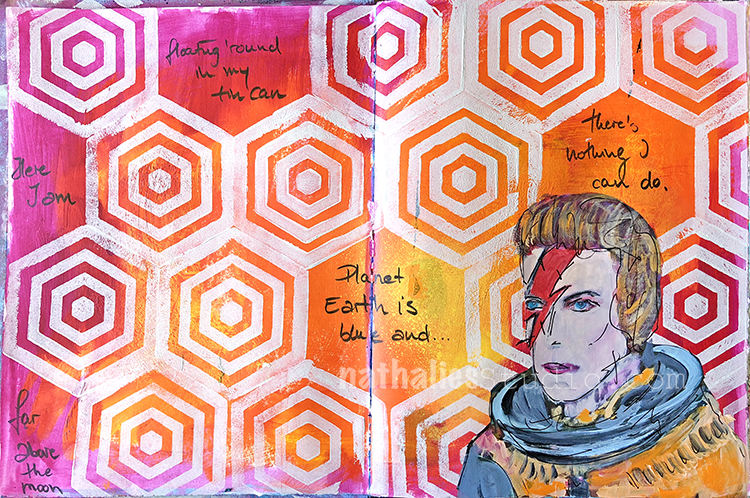 Yes.. I did crank up Space Oddity by David Bowie while making this spread. Music – such an important part of my life – I love playing music while painting.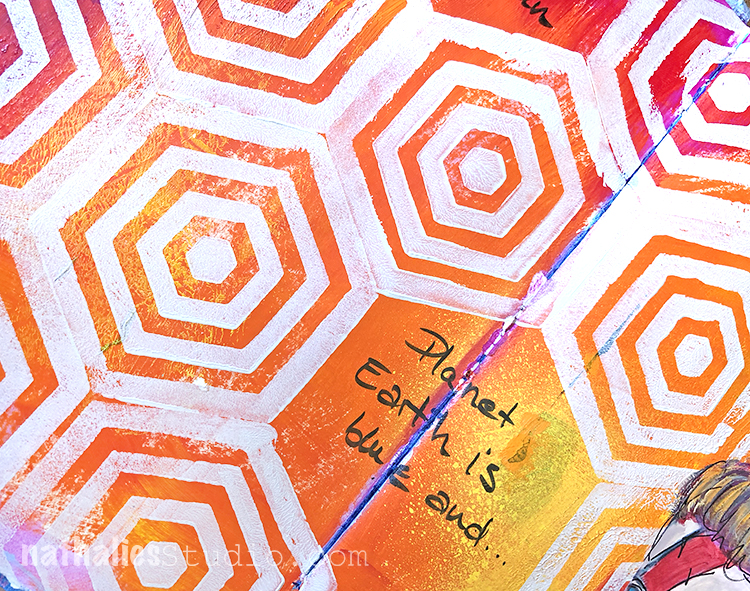 I used some off white Acrylic paint with the new ArtFoamies Space Oddity stamp – gosh I love it.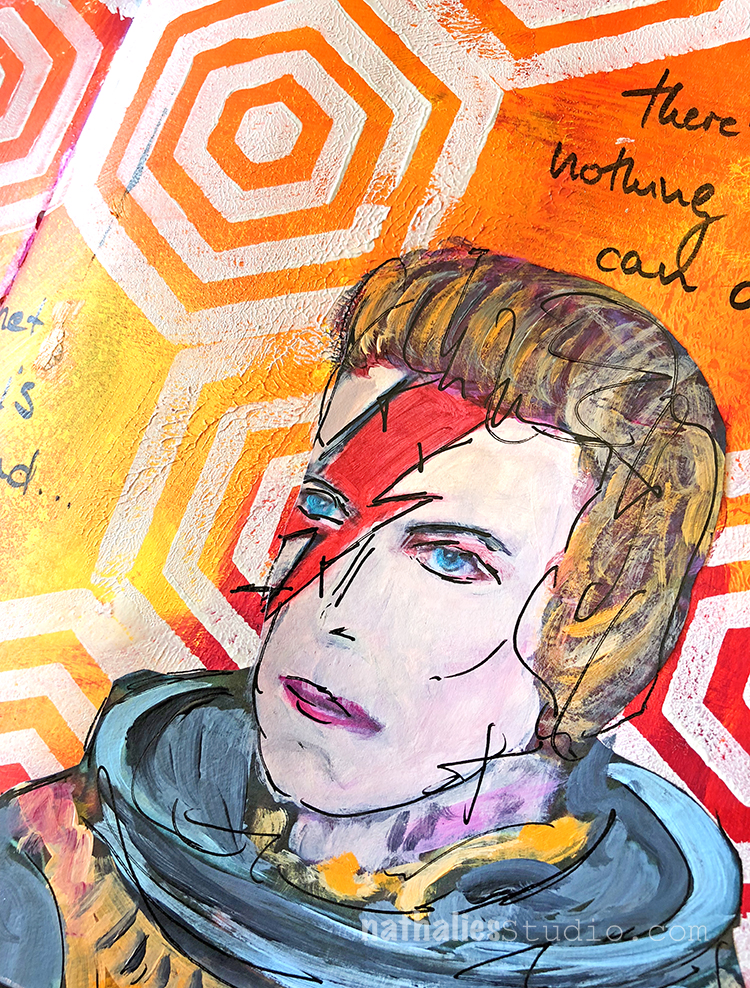 I painted over an magazine image which I do a lot as it is easy peasy and also helps practicing drawing faces and figures.
Do you listen to music when you do something creative or do you need a super quiet environment?
Here are some of the additional supplies I used besides acrylic paint for this spread