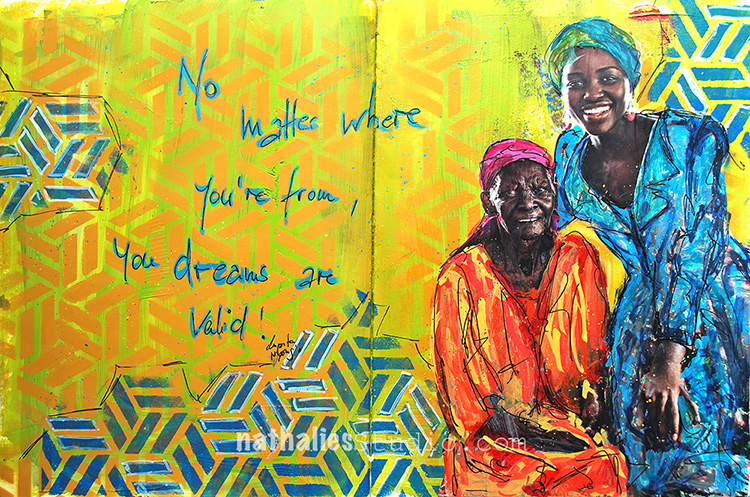 "No matter where you are from, your dreams are valid" Lupita Nyong'o
I created this art journaling spread a couple weeks ago when I was making samples for my new stencil release and as I am writing this blogpost right now the quote resonates with me more than ever.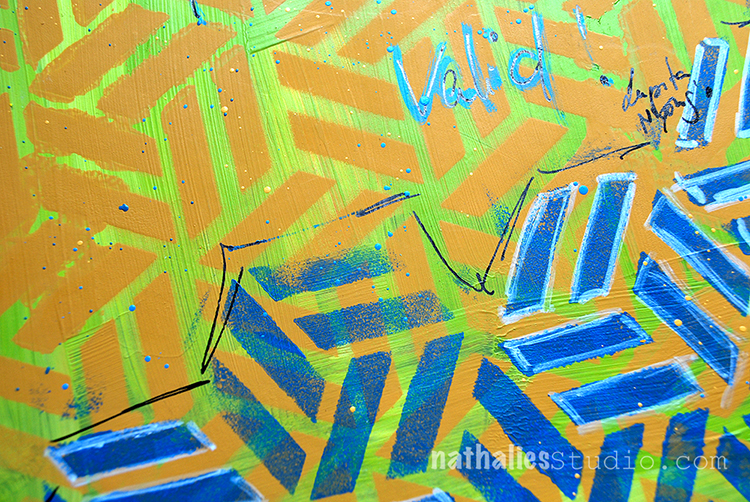 I used my new Kassel 9 x 12 Stencil with this spread. This stencil was inspired by the modern elements that can be found in Kassel, Germany (where I went to school for a couple years) , home to the Documenta art fair for modern and contemporary art.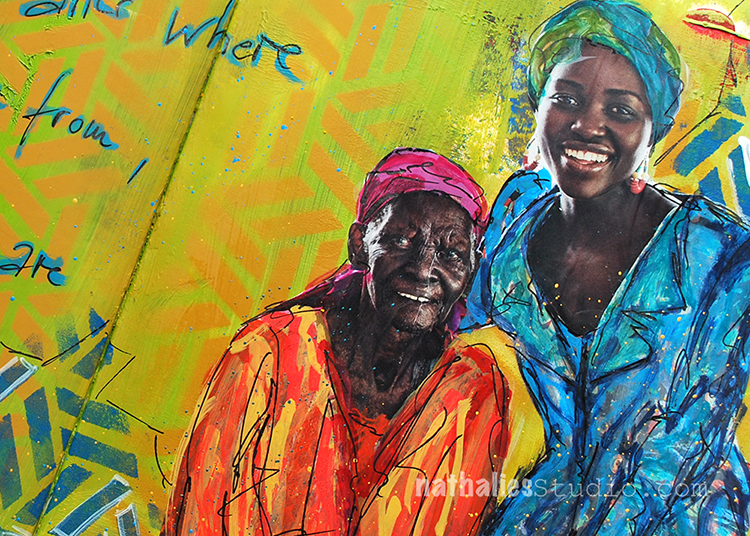 I used this magazine image with Lupita and so I think a family member (I don't remember anymore because I tore the image out of the magazine a while ago to use it later) and painted over it with acrylic paints and markers.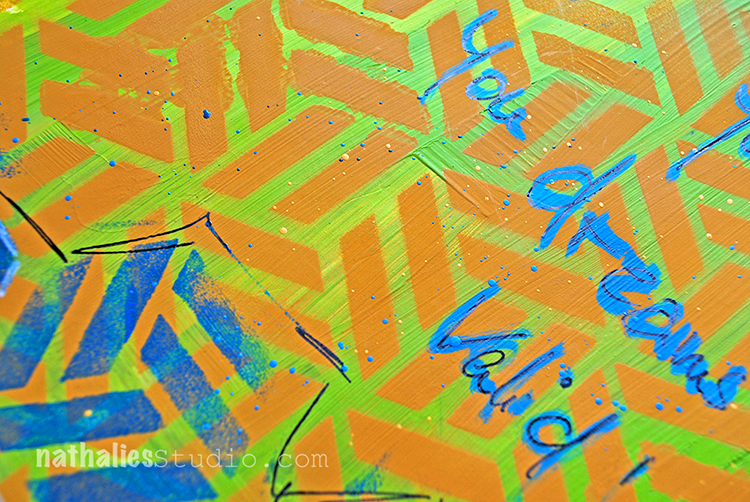 Hope you like the spread and the stencil :)
Here is what I used for it – some links are affiliate links: