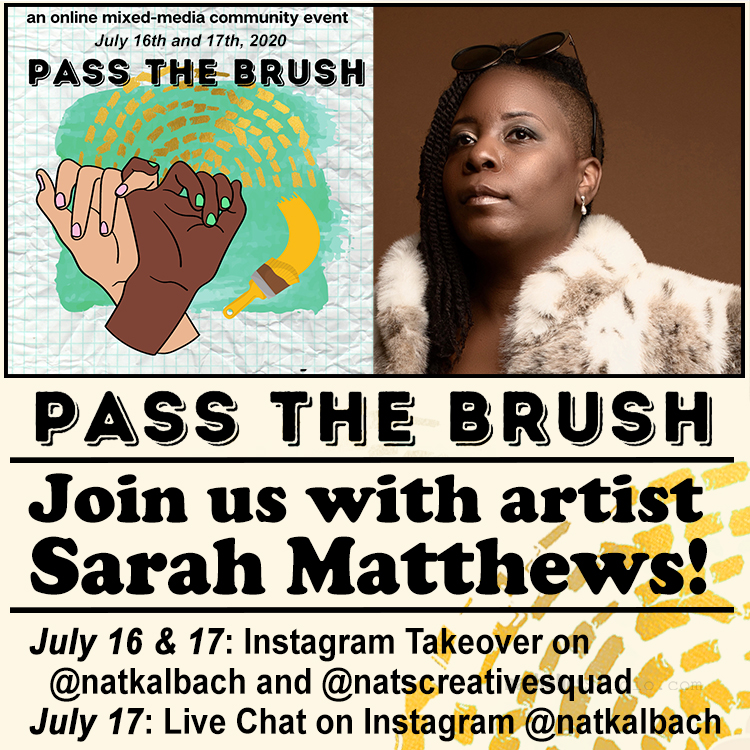 So excited and honored to be participating in "Pass the Brush" here on my blog and on Instagram too!
"Pass the Brush" is the artistic community's version of "Share the Mic." The objective of this event is to show solidarity within the mixed media community and to amplify black mixed media artists so their voices can be heard and art can be seen in a broader audience.
On July 16th and 17th, the amazing Sarah Matthews will be taking over my Instagram feed, as well as my Creative Squad Instagram feed. Sarah is an incredible printmaker artist (and a fellow ArtFoamies designer!) and I am honored to "pass the brush" to her :) Please check her out here on her website too.
And then, also on July 17th, Sarah and I are doing an Insta Live broadcast together where we will talk with each other at 12 noon EST – so be sure to tune into that here on my Instagram.