Build Your Own Art Journal
In this online workshop I will walk you through the step by step process of building your very own art journal. We will build an art journal totally from scratch, beginning with the creation of some colorful and patterned background pages and some one-of-a-kind covers. Then we will learn a book binding technique to pull all the pages and covers together. Finally we will try out some techniques for finishing up a couple pages so that you are on your way to a completely hand made art journal!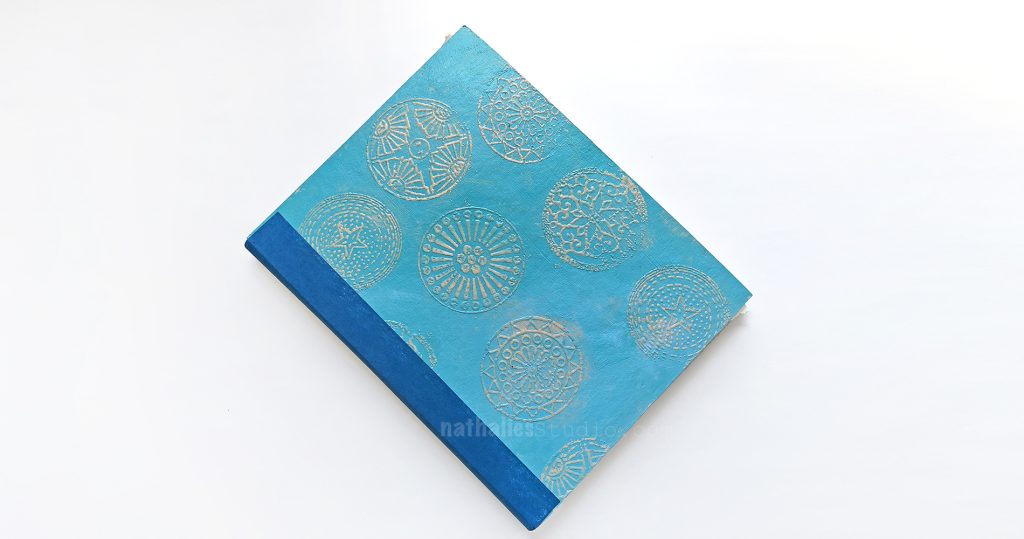 Why BYO Art Journal?
Building your own art journal and learning this book binding technique will help you create a journal that is like none other in the world. You love creating in your own unique style, so now you can have a journal that is even more "you"! And you can transfer these skills in the future. After you learn the basics of book binding, you will be able to build all sorts of art journals in any size or shape that you want. You will be able to fill a journal with paper and surfaces that you love working on. You can create the perfect place for your artistic expression.
What this Workshop Covers:
Mixed Media techniques for creating colorful art journal backgrounds using paint, stencils, and foam stamps
Real time video instruction covering the book binding process
Tips and tricks to finishing your art journal pages
Lifetime access to video lessons on this website
Downloadable video lessons to add to your library *Please read download info below*
Classroom environment where you can share your BYO Art Journal
This class is broken down into 6 easy to follow lessons, giving you 1.5 total hours of instruction.
You have unlimited access to lessons. Watch and enjoy this workshop at your leisure. All lessons are downloadable. *Please read download info below*
Share Your Creation – Please use the hashtag #byoaj on social media to share the art journal you created. I would love to see what you made!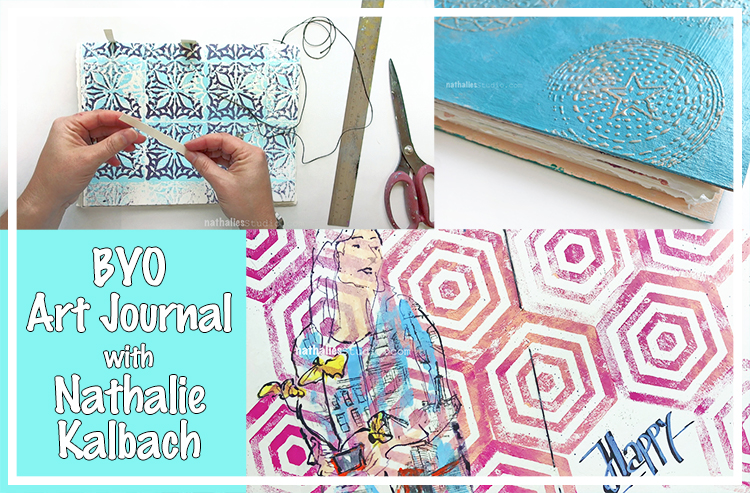 Supplies
There are some things that you will definitely need to create your BYO Art Journal and other supplies that will be helpful but are optional. You will find both lists here as well as affiliate linked lists, please note that all brand recommendations are just reflecting what I love to use -you can use whatever brands you like:
MUST HAVE Supplies:
20 sheets of 90lb Drawing paper size or bigger than 11″x16″
2 Chipboard Sheets 8.5″x11″
Acrylic Paints- I would recommend about 5-8 colors + Black and White
White Gesso – small jar
Clear Embossing Enamel – thick (also called UTEE)
Versamark Ink Pad
Heating Tool
Light Duty Awl
About 3 yards of waxed linen thread
Rubber Brayer
Assortment of brushes – flat, round – bristle medium
2″ or 3″ Binder Clips
Book Binding Needle
Drape Tape – 3 inch width
PVA Adhesive
Fluid Matte Medium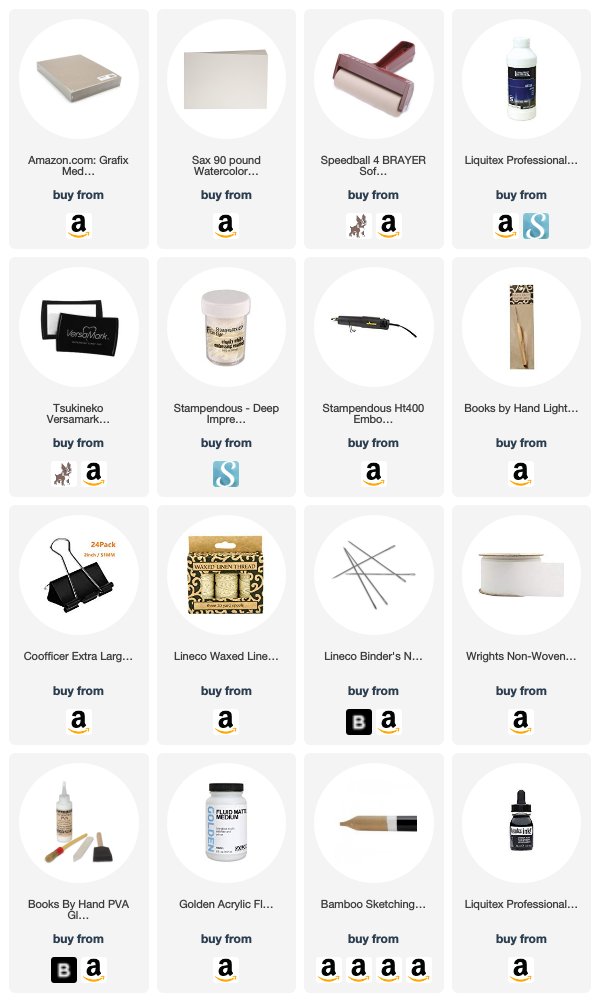 Optional Supplies:
I am using a variety of my stencils, rubber stamps and foam stamps during the class. You can use your own of course. Also optional are: hotel key card, cosmetic sponges, bone folder, ruler, rag, kitchen roll, 2 clear acetate sheets or cling wrap, ink pads (Archival or Moonlight Duos by RubberMoon), black and white journaling pens, deli paper, bamboo sketching pen, acrylic ink,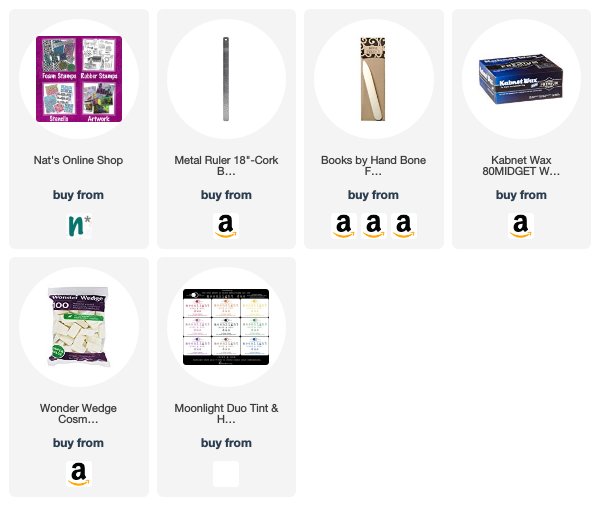 TERMS AND CONDITIONS
By signing up for this workshop, you agree not to give your private log-in and any password information to anyone else. The enrollment fee is for one person only. After the payment confirmation is sent to you, cancellation is no longer possible. Tuition is not refundable.
All videos are under the copyright of Nathalie Kalbach and are for private use only and cannot be shared. You may not teach/re-teach the information in the videos or use it for any online or print publications.
Streaming: If you plan on using Streaming only, please sign up only if you are able to watch vimeo hosted videos. All videos are posted in this format. See vimeo.com to test your computer. Some older computers and software may have problems playing the videos. We are not responsible for troubleshooting playback difficulties of the videos. Note that this workshop is not optimized for viewing on mobile devices. Some devices may not be able to play videos or display all content. We recommend joining this workshop from a laptop or desktop computer. Please ensure your computer or device is compatible BEFORE joining.
Downloads: You will be able to download the videos so that you can watch them offline and keep them forever. Download terms and conditions will be posted when you download the first video and in order to do so, you will have to agree to those terms and conditions.
Please read the following information regarding downloads: You can download our vimeo videos any time to a desktop computer or laptop. Downloading to certain mobile devices including Apple devices can be problematic in some cases depending on the age and model of the device (an unfortunate limitation to these devices). Please verify the capabilities of your device before purchasing this workshop/workshop collection. Unfortunately we cannot provide technical support for all the different models of devices out there. We recommend researching various support pages to learn about your device and its capabilities, for example the Apple Support page here https://support.apple.com/en-us/HT201302. For additional information about downloads, visit my Help page here.