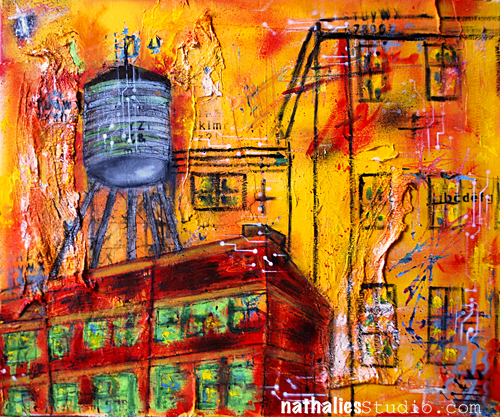 This is my latest canvas which is a 24×20″ one.
It is pretty textured as I layered Cheesecloth, Bark and Canvas cloth onto the painted background. I worked with Liquitex Acrylic Inks and Paints on the Background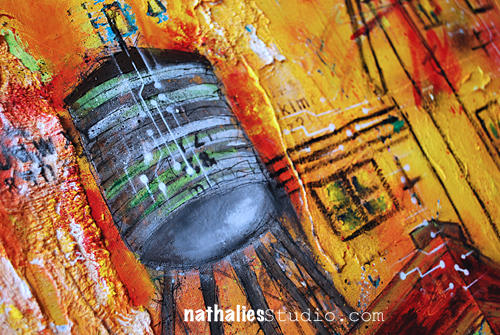 Then used some Liquitex Professional Spray Paints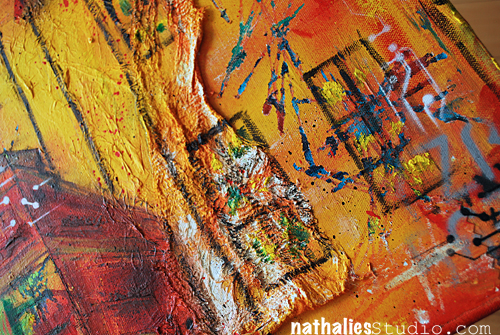 and lastly painted and touched everything up using Winsor & Newton Oilbars. (I just bought them and gosh do I love them!)
I will show this canvas among others in my Gentrification series today at an art show done by artists of and for residents of Dixon Mills here in Jersey City.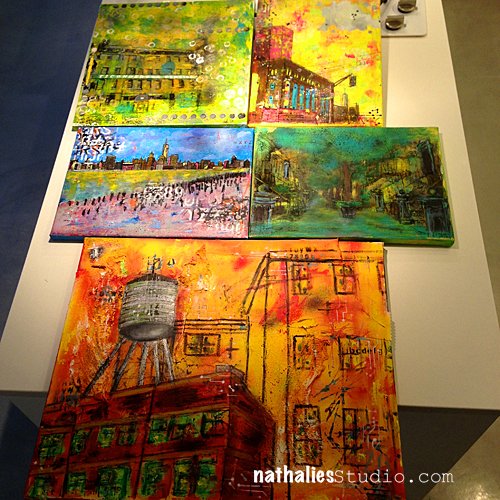 I am excited and nervous to show my work- it will be a small show but still :) My motto today is "The master failed more times then you have even tried" …so here you go, I am putting myself out there and it will be fine :) I am excited to see what people think of it- I am not planning or expecting on selling the work yet but it is the start of whole series with  lot more paintings on the Gentrification topic that I have in mind .  My dream would be a big exhibition on this topic- one can dream, right? But, since a couple of you emailed me and asked if I would sell the one or the other canvas, I was thinking of doing prints of them though- what do you think? Yea or Nay?
Have a wonderful day !
Nat


Related articles across the web