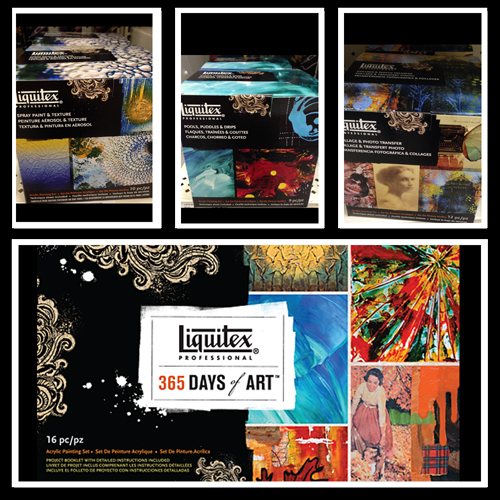 Wohoo- finally I can share. I am so so stoked that Liquitex included some of my art work on four of their new Michaels Acrylic Painting Sets. I am sure some of you might recognize quite a couple familiar images :)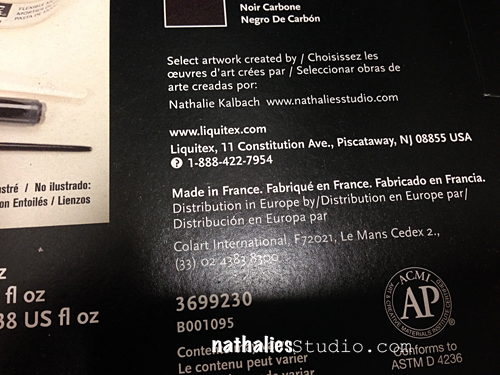 As you know I am a huge fan of the Liquitex Products and use them for a couple years now because I really love how the products emphasize my artwork and because they are innovative and fun and make me create out of the box! So thank you Liquitex for asking me for some artwork :)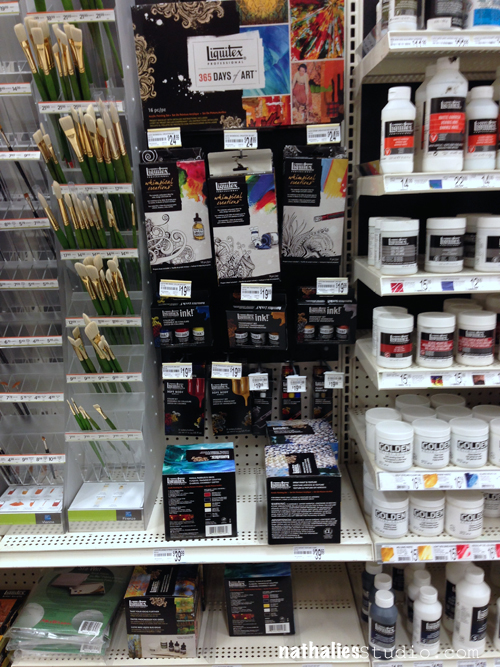 I have not seen the finished sets in the stores yet myself as I have no car and Michaels store in walking distance but my friend Meike from Texas sent me those pictures- so much fun!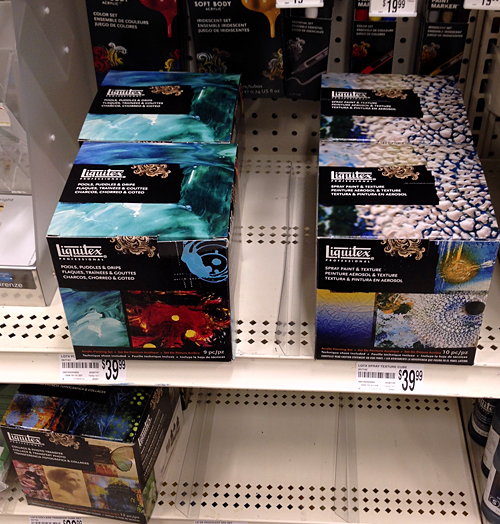 They all contain the yummy Liquitex acrylic media needed to do the techniques themed on the box as well as a technique sheet inside.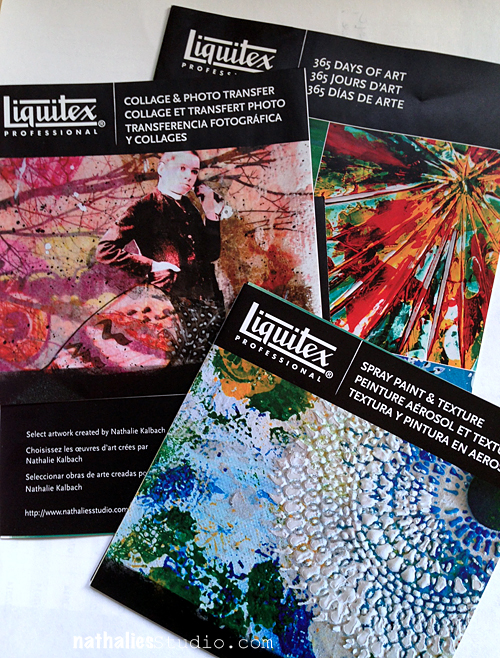 Here is what is in them: Spray Paint & Texture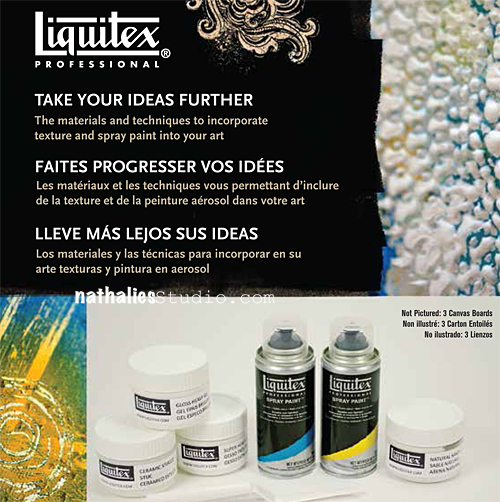 Collage & Photo Transfer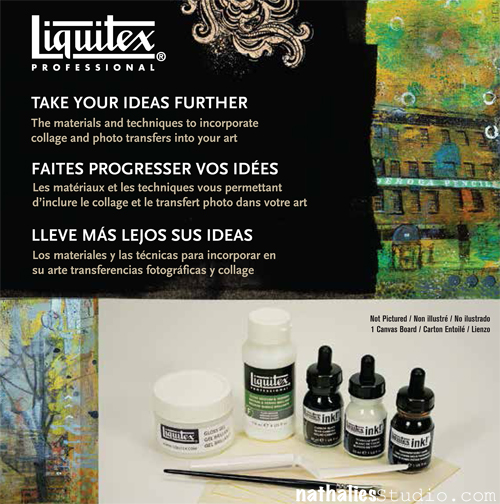 Pools, Puddles & Drips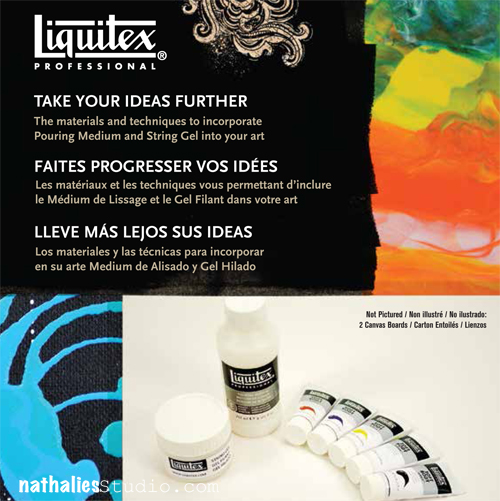 365 Days of Art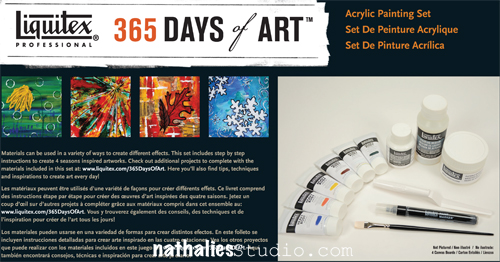 They are so much fun to work with – if you use them I hope you will share some pictures- but in any event shoot me a picture if you found them in your area – I would love to see :)
Thank you for letting me share my giddy news and for your support !
Have an AMAZING day!