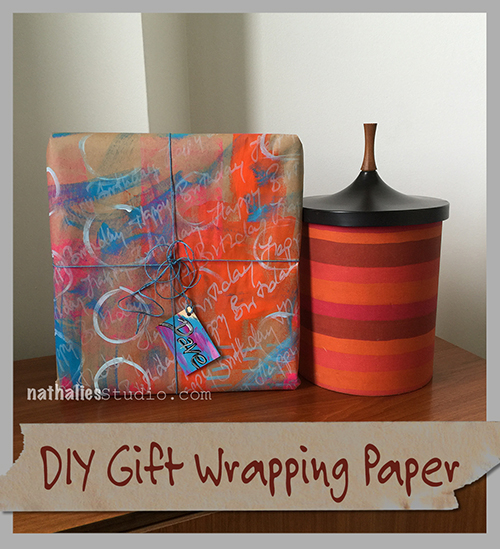 I love making my own gift wrapping paper and it is a really quick thing to do . I needed some paper for the Suburbia Painting I made for my brother in law and laid out some kraft paper.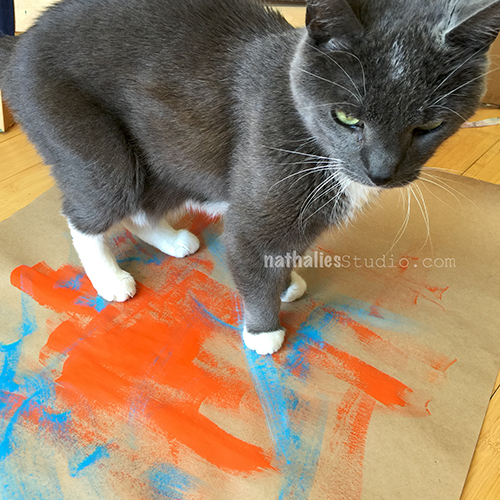 As you can tell Niles really wanted to help – if you want to have your cat help you, add half an hour of time for your DIY gift wrapping paper though – the clean up will keep you occupied *wink. I basically cleaned off my brush onto the kraft paper when I was doing an art journal spread.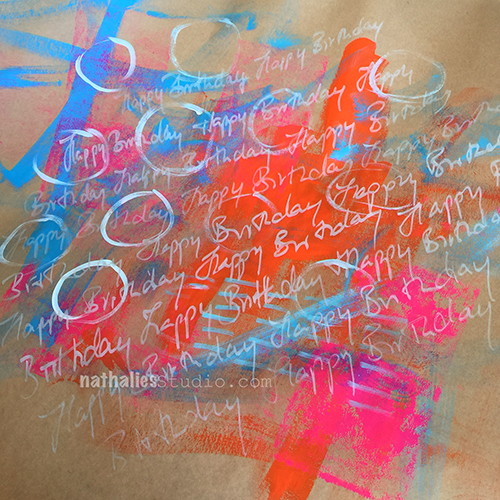 I added some circles with a brush to add some pattern and used a white acrylic marker to write Happy Birthday all over.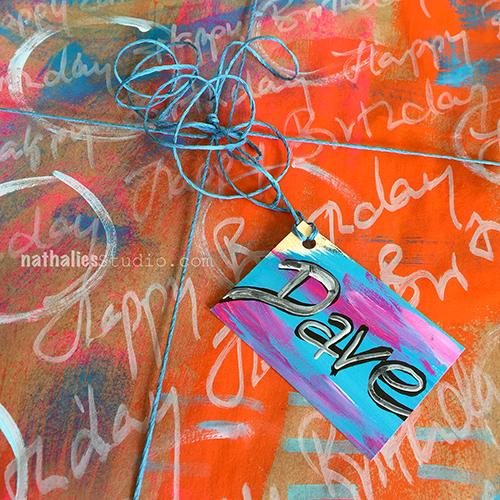 I made a small tag, used some twine in a similar blue as I had used in the background and BAM – done .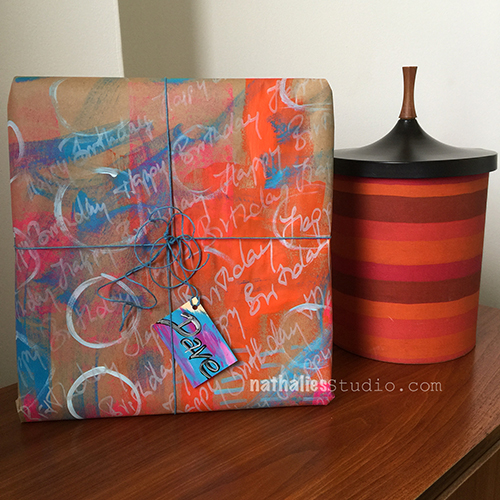 Of course you can also use stamps and stencils -but in any event this is a super quick, easy and cheap way to make some personalized gift wrapping paper.
Here are the supplies I used for my DIY Gift Wrapping paper- some links are affiliate links.
Have a wonderful day!