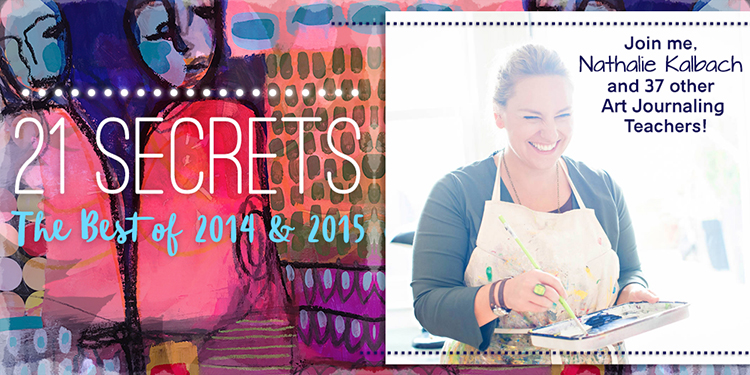 I'm happy to announce that you can now purchase "21 SECRETS The Best of 2014 & 2015" downloadable eBook!
For those of you who don't know, 21 Secrets is an Art Journaling workshop where the focus is to showcase a variety of approaches, techniques, and ways of integrating art journaling and creativity into one's life.
This is a "Best Of" eBook featuring 37 workshops by 38 teachers from the 2014 & 2015 Spring or Fall editions. You get a 150+page downloaded eBook, packed with links to videos (downloadable), full color photos and templates, and clear, inspiring instruction. You will receive immediate and lifetime access to all content, plus membership to a private Facebook peer group to share your work and receive support. This is a great resource to inspire your art journaling!
Early Bird Special
The price of 21 SECRETS The Best of 2014 & 2015 is $128 but…
…sign up by Friday, May 4, 2018 and you can save $21 using the coupon code: BESTOF at check out!!!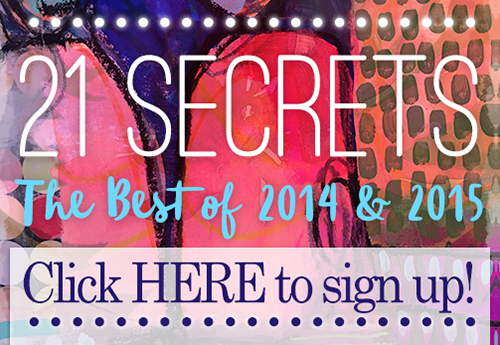 Join me and 37 other awesome art journaling teachers!!!
---
…And for even more fun, join Birgit Koopsen and me in Toronto on July 20-22 for our NEW 3-day workshop: Stroll Around the Block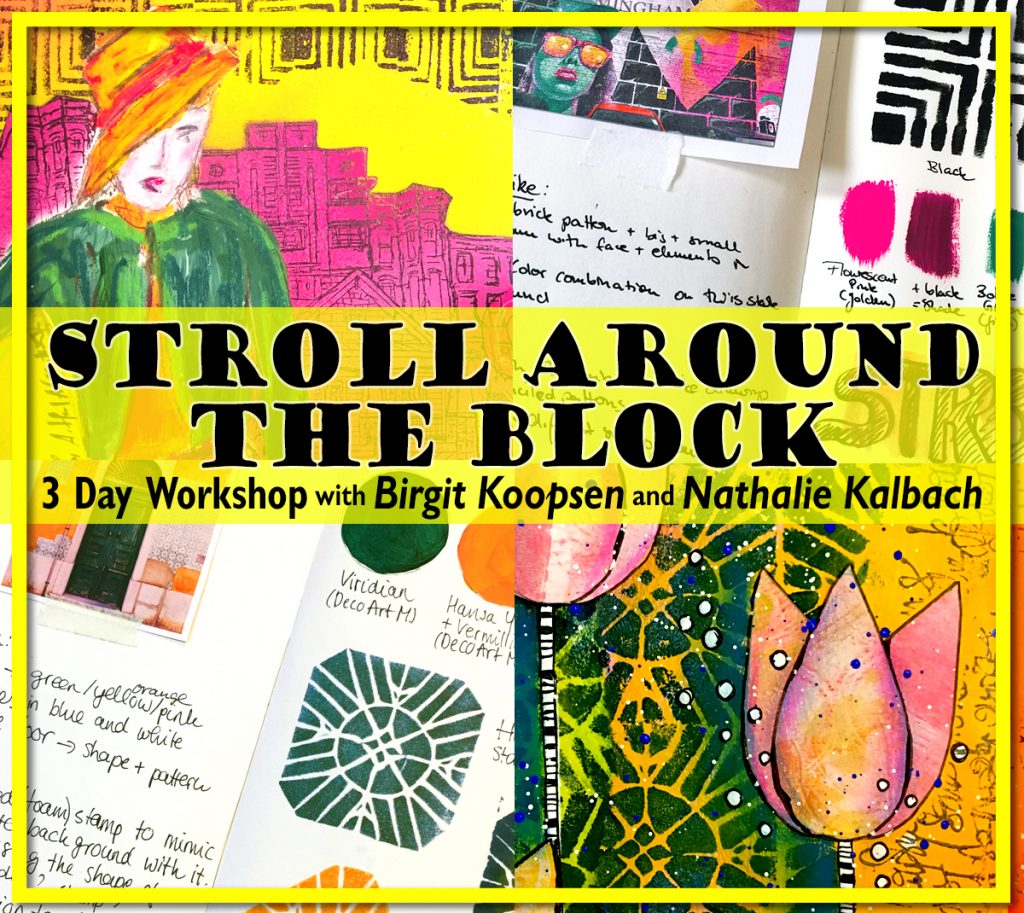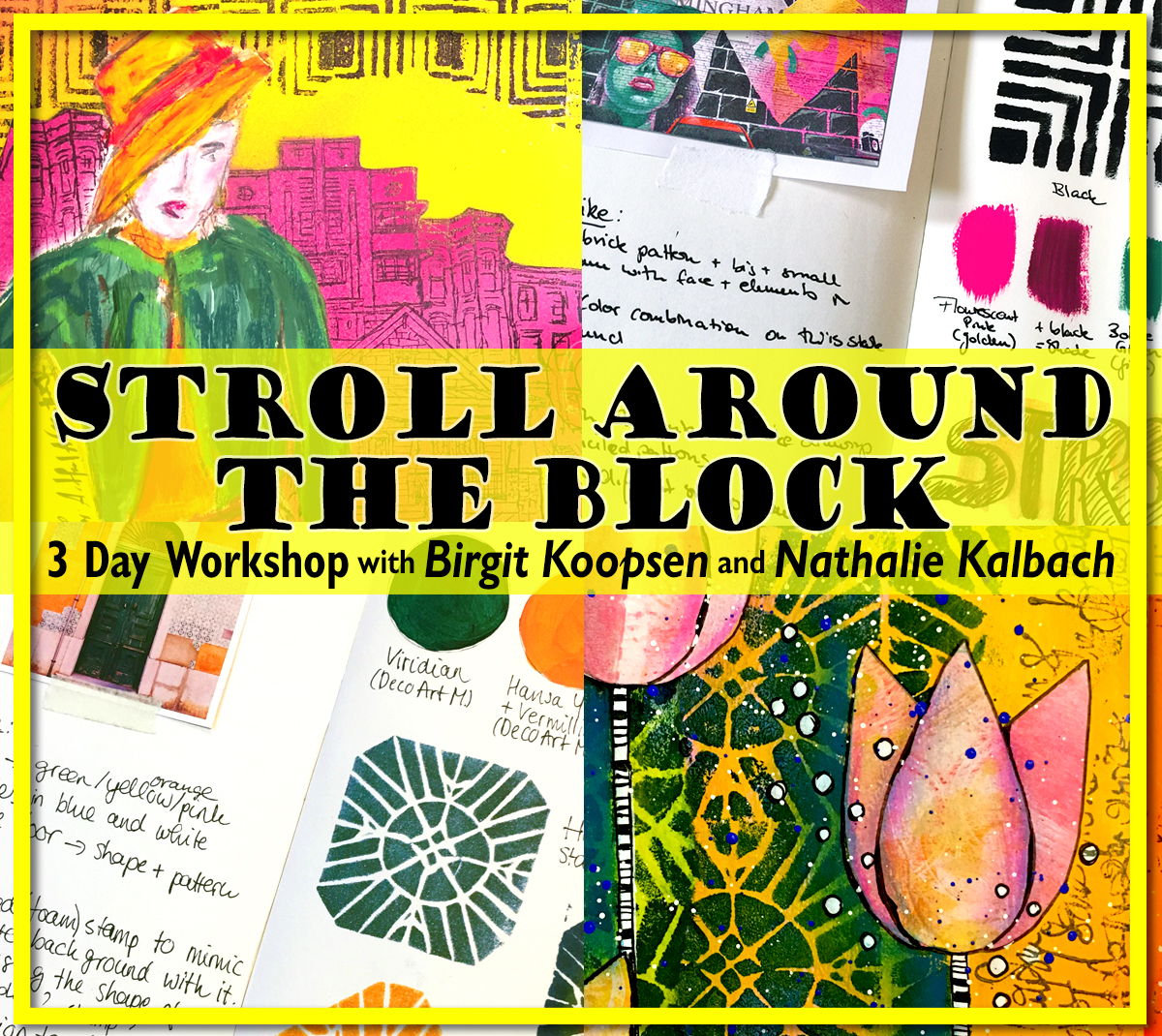 This workshop will be held in the lovely Old Mill facility, where we will spend time seeking out inspiration, mastering new mixed media techniques, and translating it all into gorgeous art journal pages.
Each full day of creative fun will run from 9am – 4pm. Included is: continental style breakfast, lunch, and afternoon snacks. Toronto is an awesome city to visit with loads of great restaurants, museums, and nightlife. This event is also great if you are nearby in the US as the exchange rate from US to Canadian dollars is very favorable. Make it a long weekend and treat yourself :)
For more information and to register, visit the Stroll Around the Block website!
Class size is limited to 35 so sign up asap to reserve your spot.