I'm excited to announce that my downloadable PDF Art Lesson 9: Creating Texture Plates Inspired by Nature is now available in the NorthLightShop! For $3.99 it's a great deal – you get a full step out AND a 10min video :)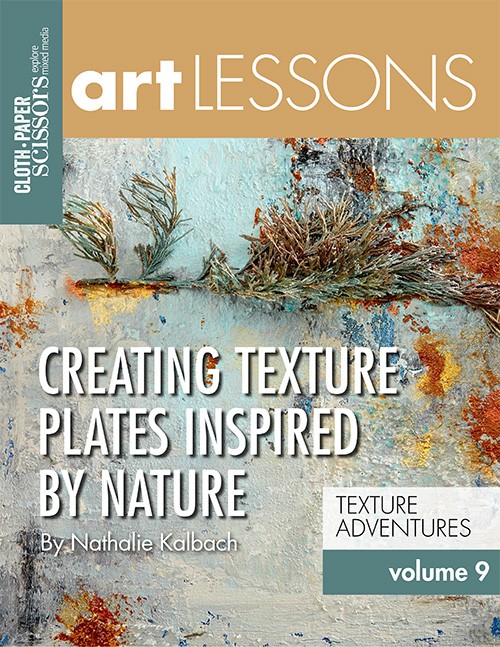 As you know, I love playing with texture in my artwork, especially the textures that can be found in nature. In this Art Lesson, you will learn a way to create some super gorgeous textures with a few new materials and techniques, and I will share with you how I use inspiration from nature to guide me. I begin with an inspiration photo of geysers I took at Yosemite National Park, and by using a variety of mediums and mixed media techniques, I create a deeply textured plate that begs to be touched.
You can check out on ClothPaperScissors how this lesson and tips from my book Artful Adventures in Mixed Media inspired Jeannine Stein to create some beautiful nature inspired tags.