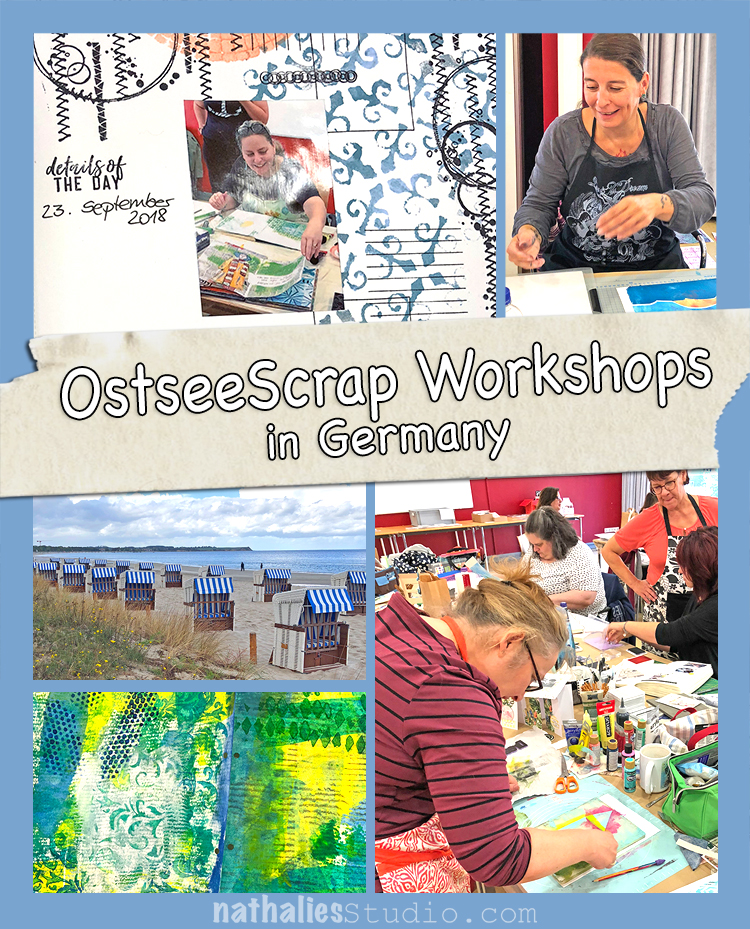 I had such a great time teaching for the third time at the Baltic Sea for the Ostsee Scrap Retreat in Germany. It was wonderful to see so many known and new faces again and yes it was also fun to teach in German for a change again :)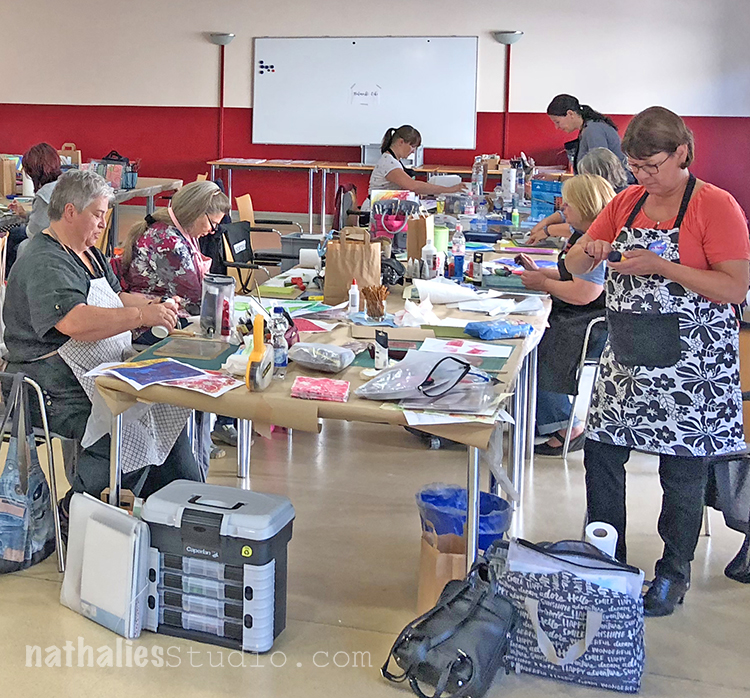 18 gorgeous ladies joined for the 3-Day Retreat filled with different workshops ranging from pure Scrapbooking to Art Journaling to Mixed Media Canvases. I taught two workshops starting with a Mono Printing workshops.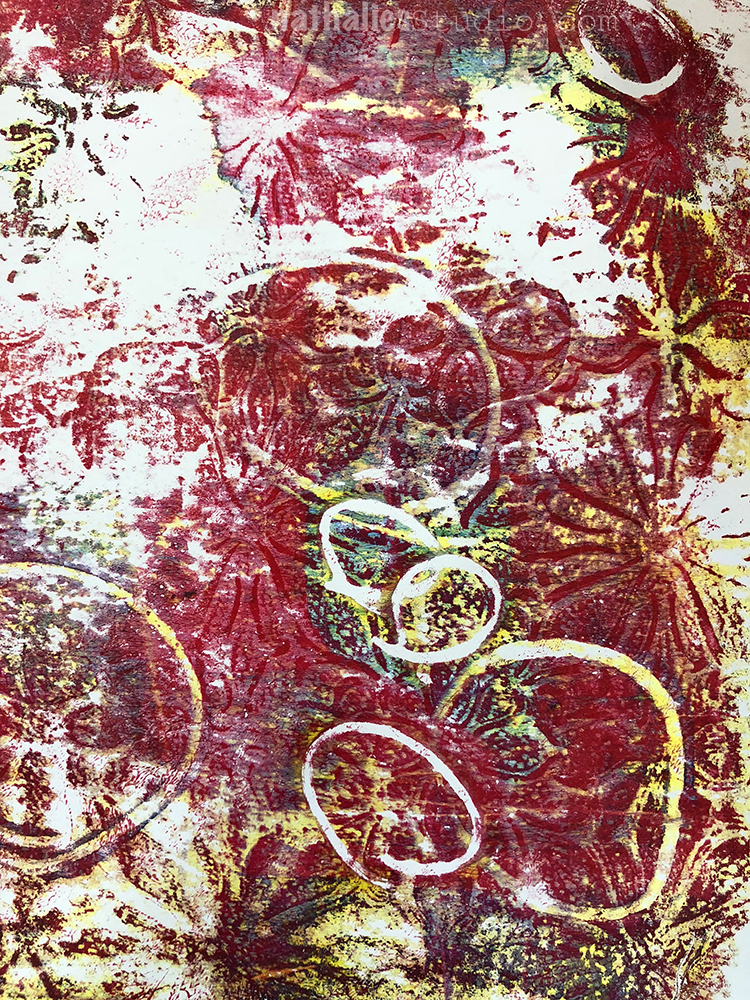 From some basics about using different tools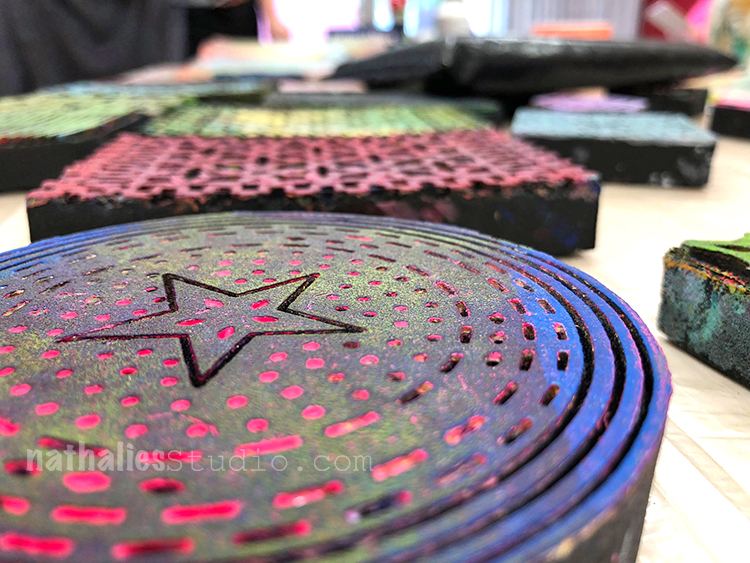 and supplies to create texture and patterns
we worked our way up.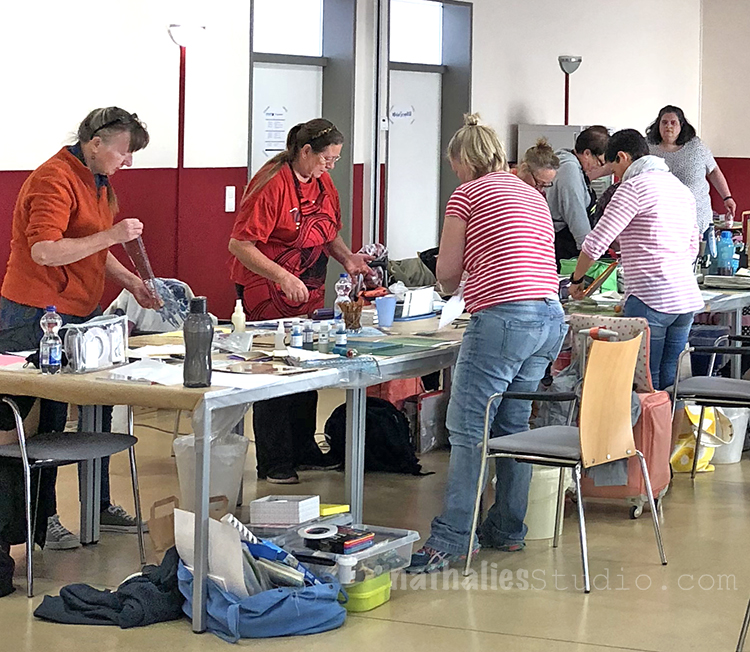 Made our own stamps and stencils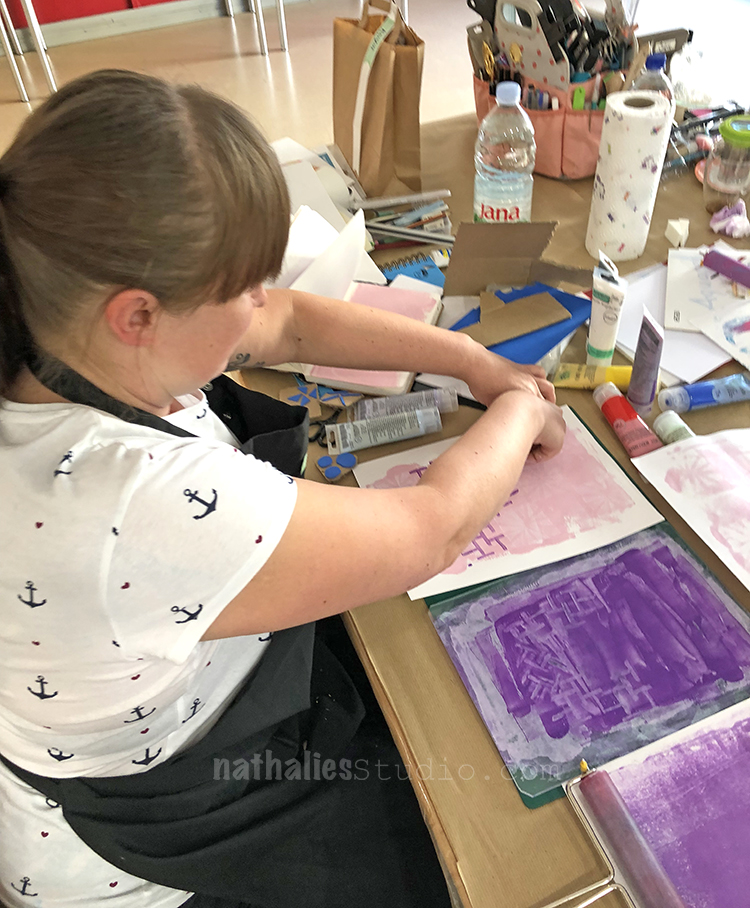 and got our hands dirty with wonderful colors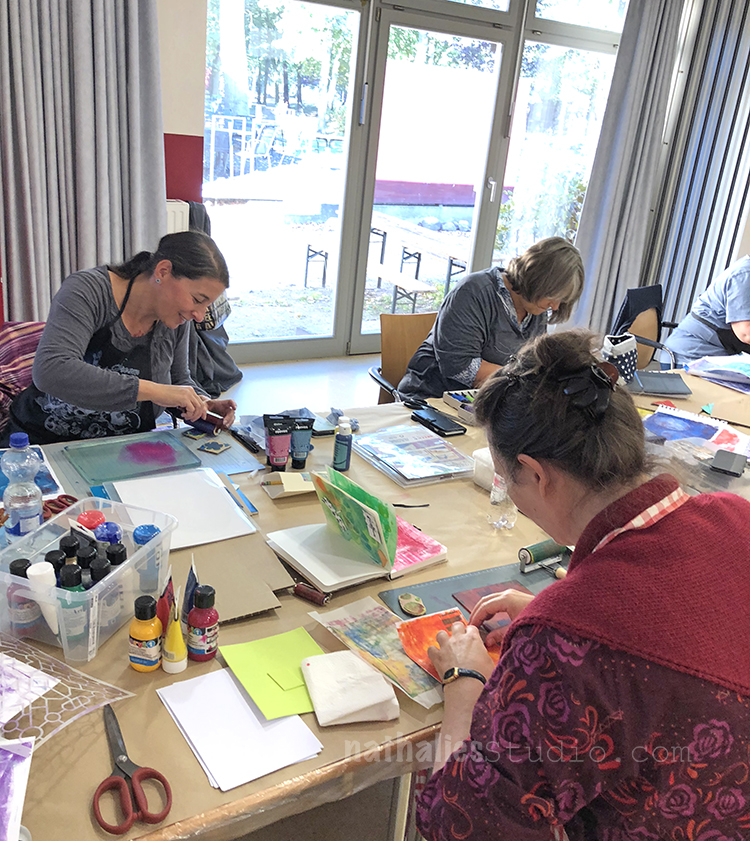 Some created backgrounds for Scrapbooking Layouts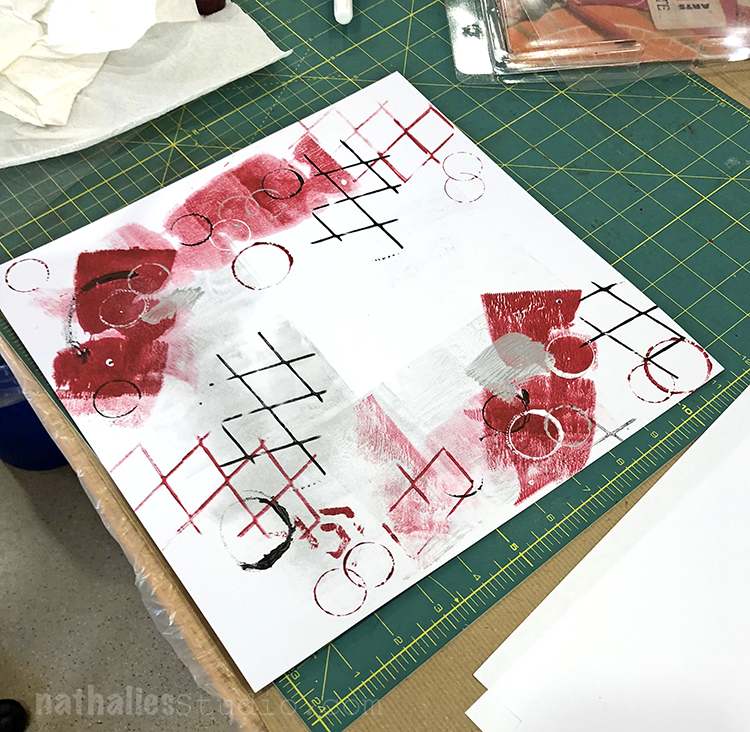 And some created some Mono Print Paintings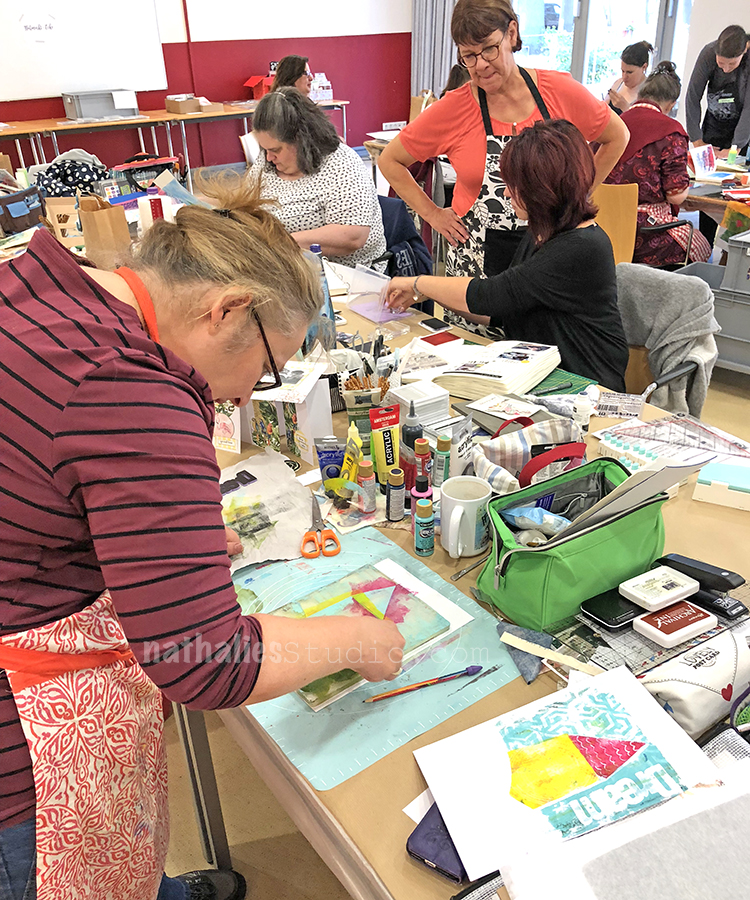 It was a fun morning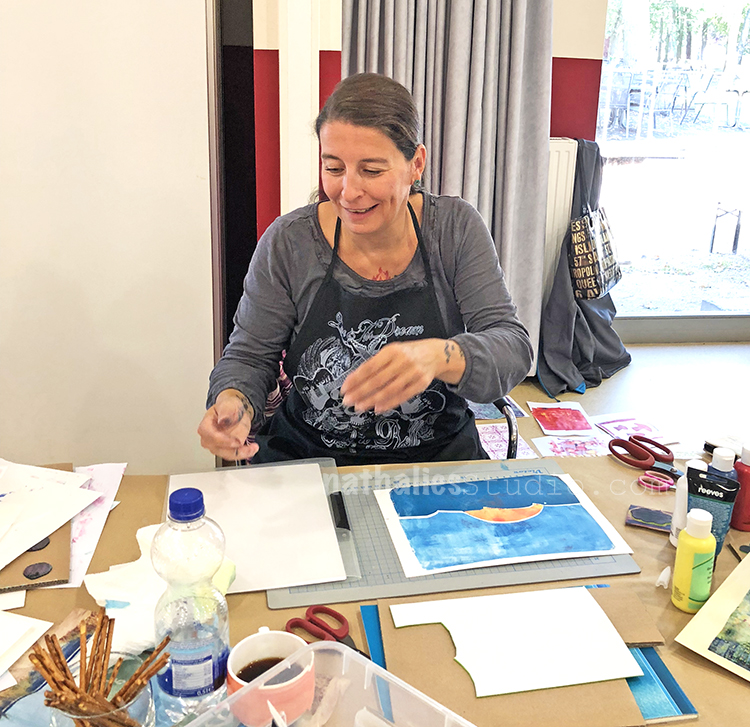 and I am super happy to report that many are joining the dark site of mono printing ;)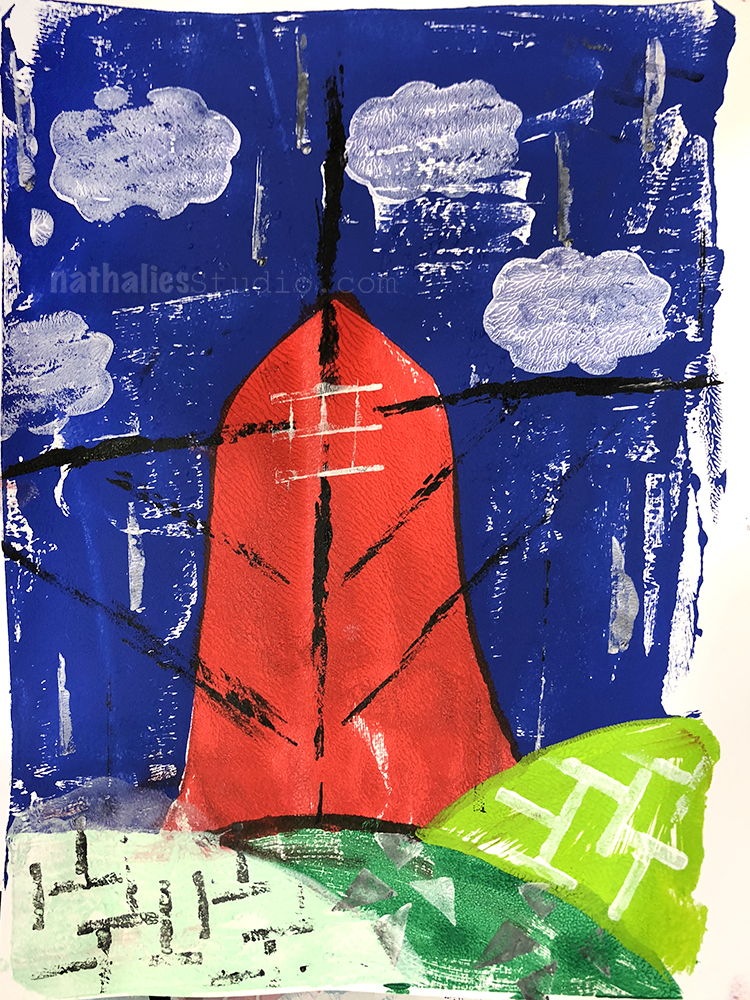 I hooked them up  LOL. they cannot be stopped anymore!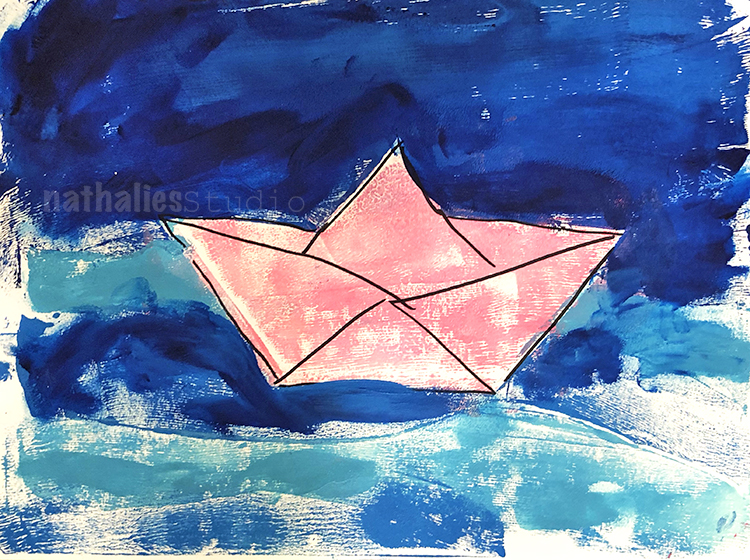 I lurked in some of the other classes – here is Mel teaching an amazing mini album workshop …and as you can see the students are very behaved ;)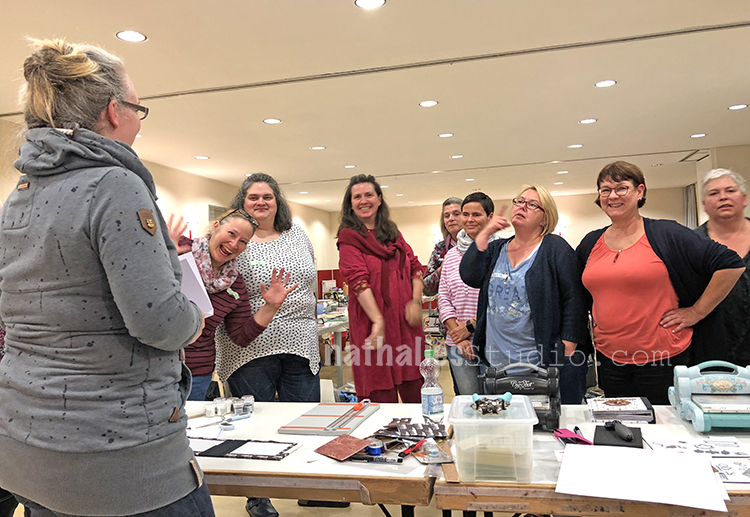 And here is a photo of Denise and me …also well behaved …and no, I did not drink hahaha- jet lag at its finest ;)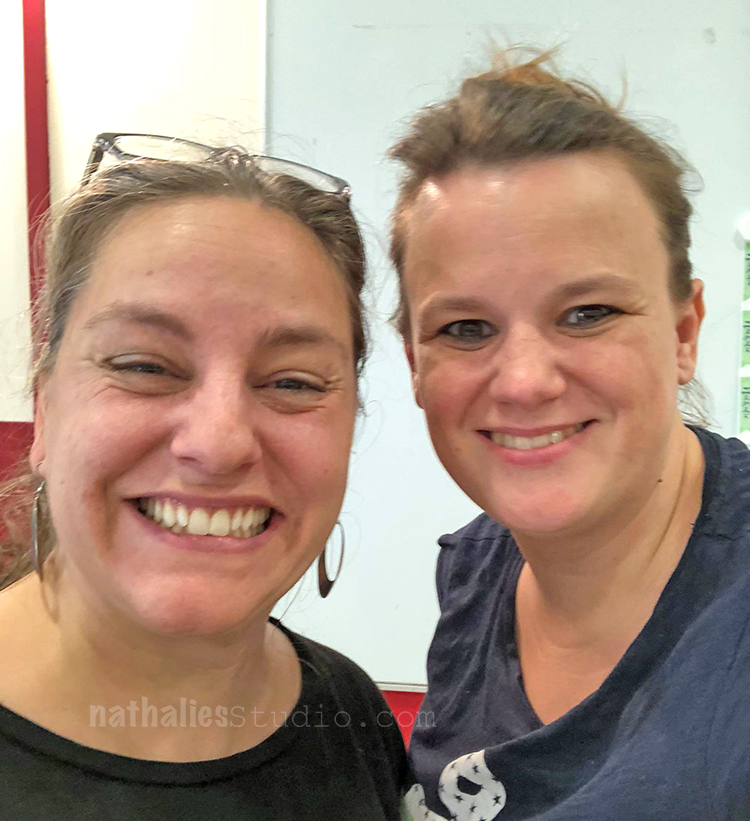 I also had a little bit time on Saturday to down the beach – which is about 3 mins next to the workshop room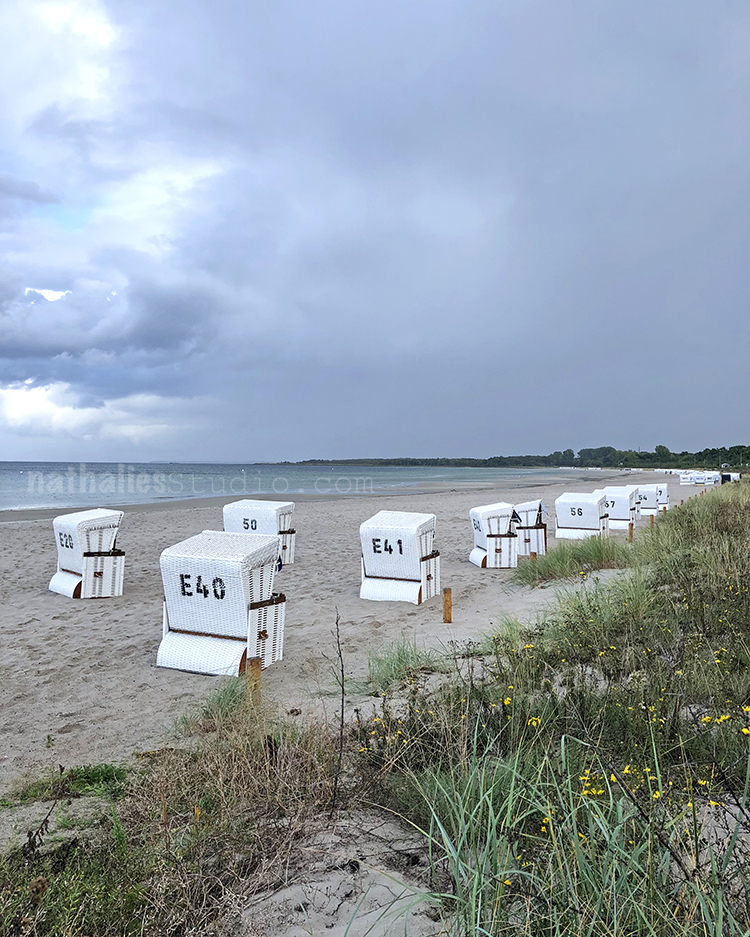 Even though it was raining in between it was wonderful to walk around , and breathe in some fresh air.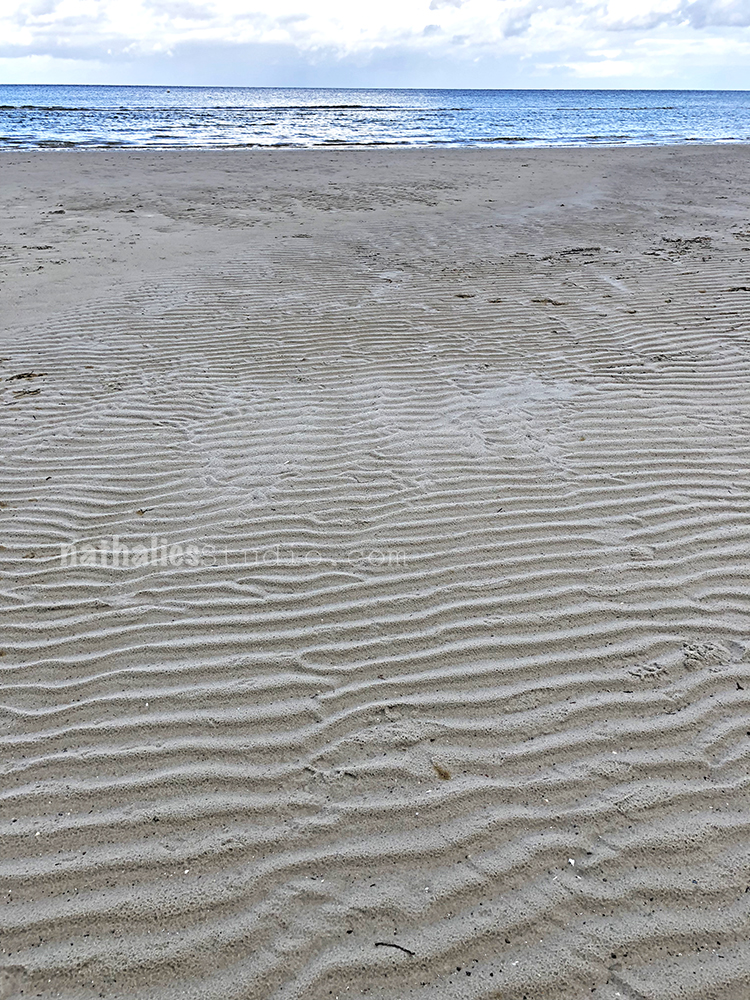 I miss those iconic Windbreaker Seats – Strandkorb – typical for the Nordic Sea and Baltic Sea in Germany . When I see one of those I always feel wind in my hair and smell sunscreen …no kidding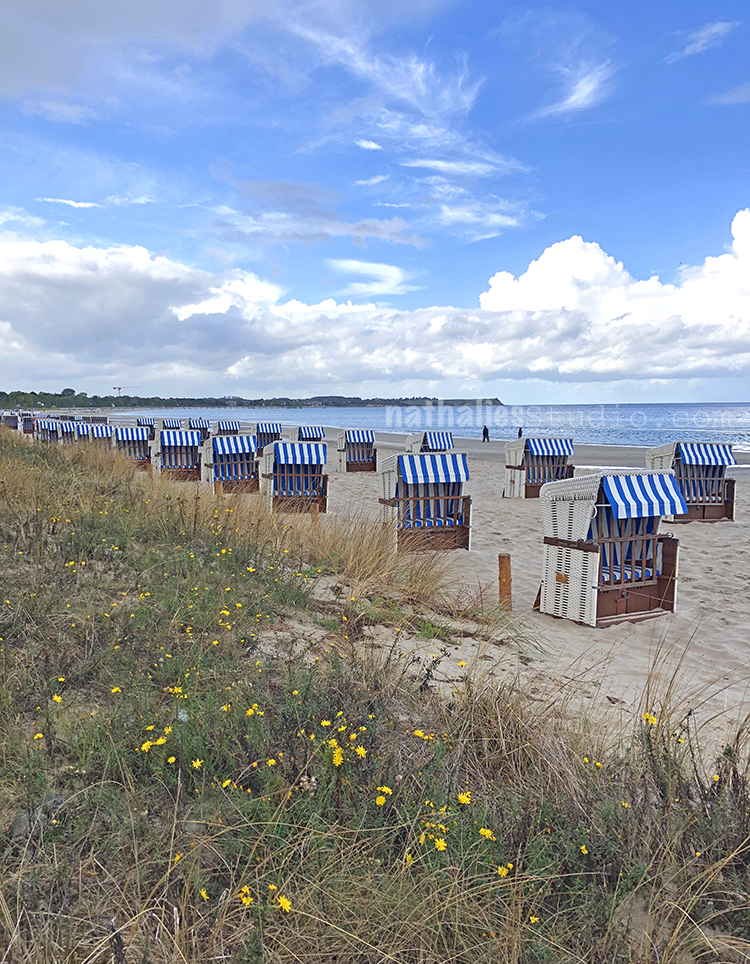 And …another typical sight -a smoked fish hut along the beach. Also pretty cool.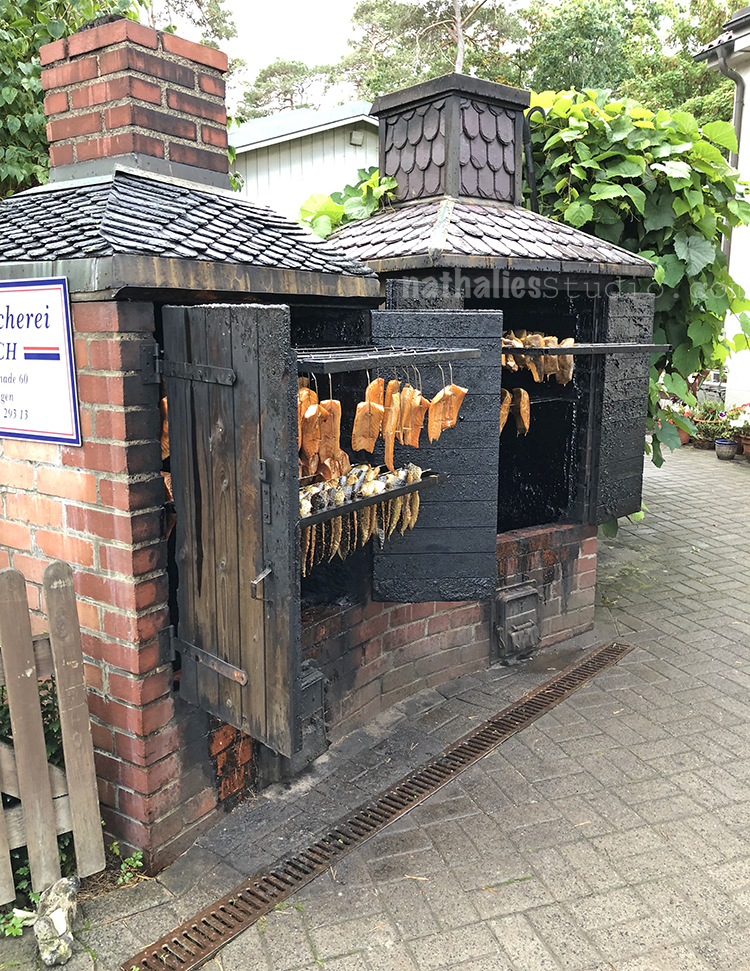 I was also super stoked to see my sweet friend Andrea again – she was also teaching and I haven't seen her personally in about 4 years. She and I go way back together in doing what we do :)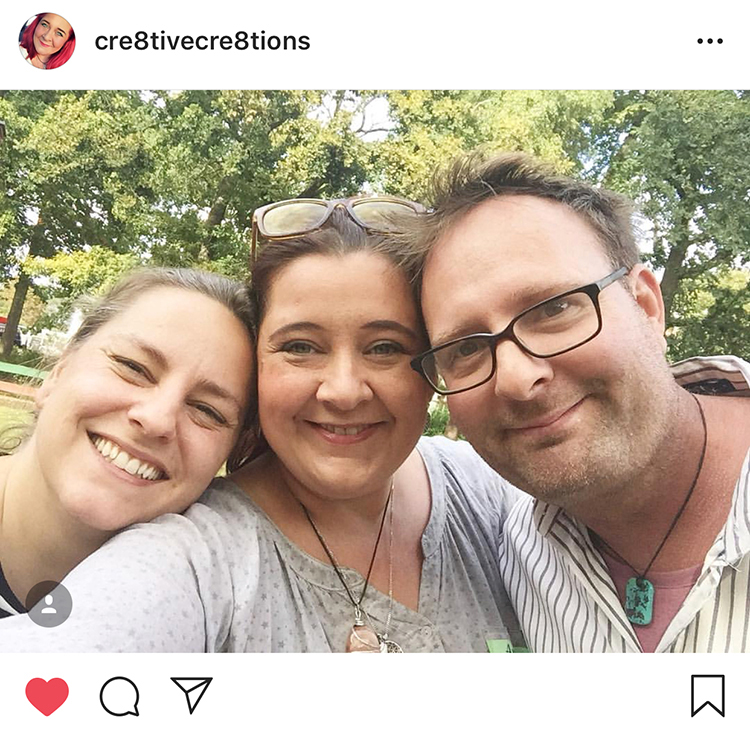 Unfortunately I didn't get a picture with Sandra who also taught a wonderful workshop – but hopefully next time :)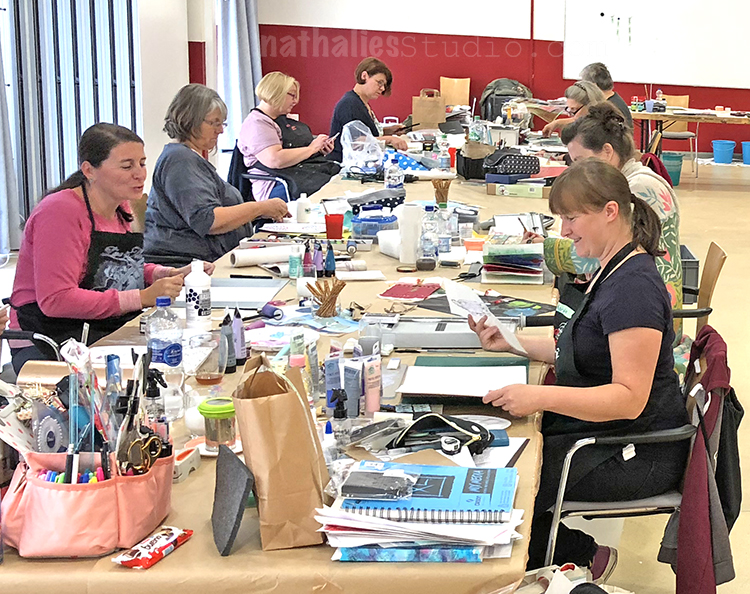 On Sunday I taught an art journaling class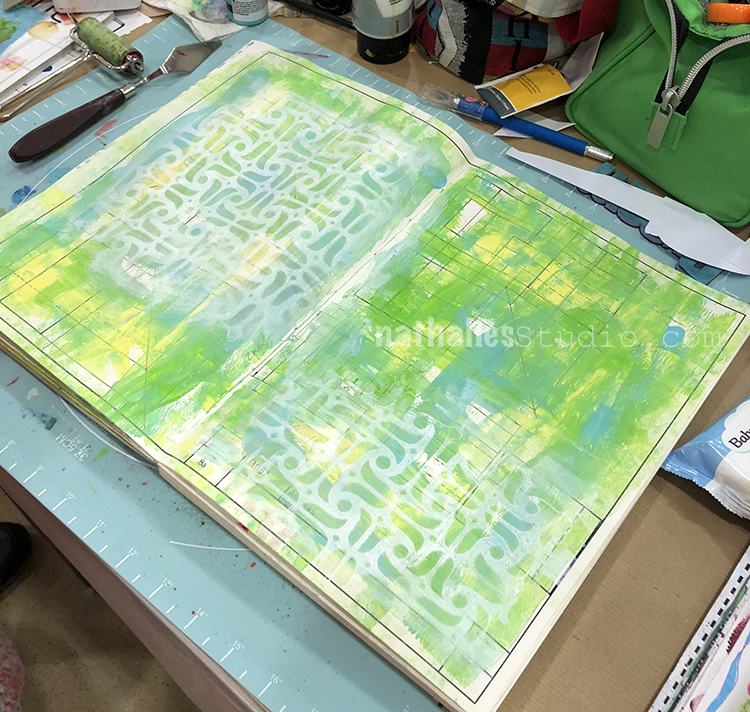 Loved seeing some self made journals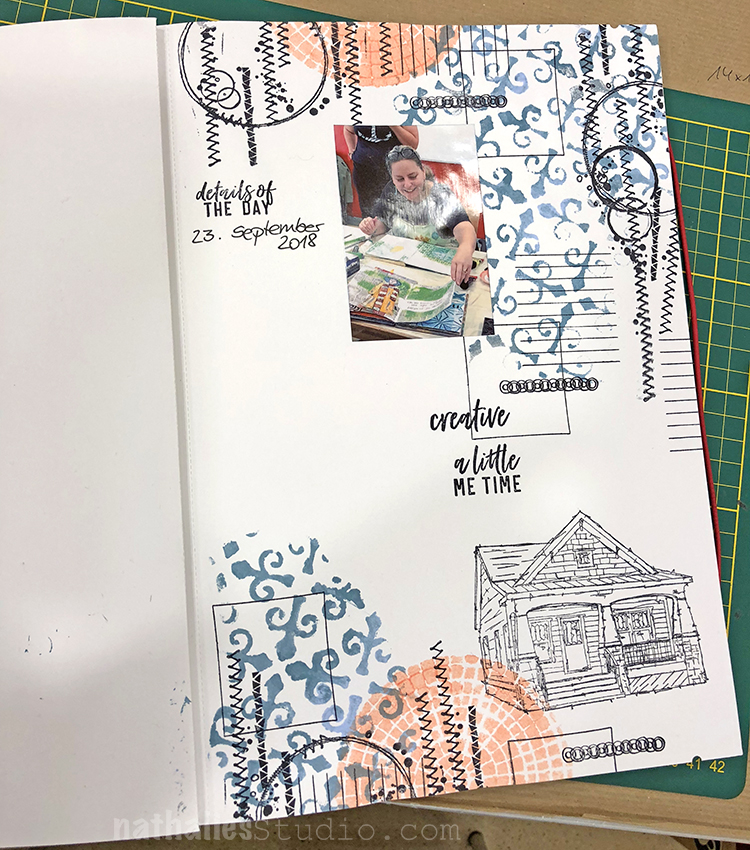 but also some students decided to use the techniques in their daily journals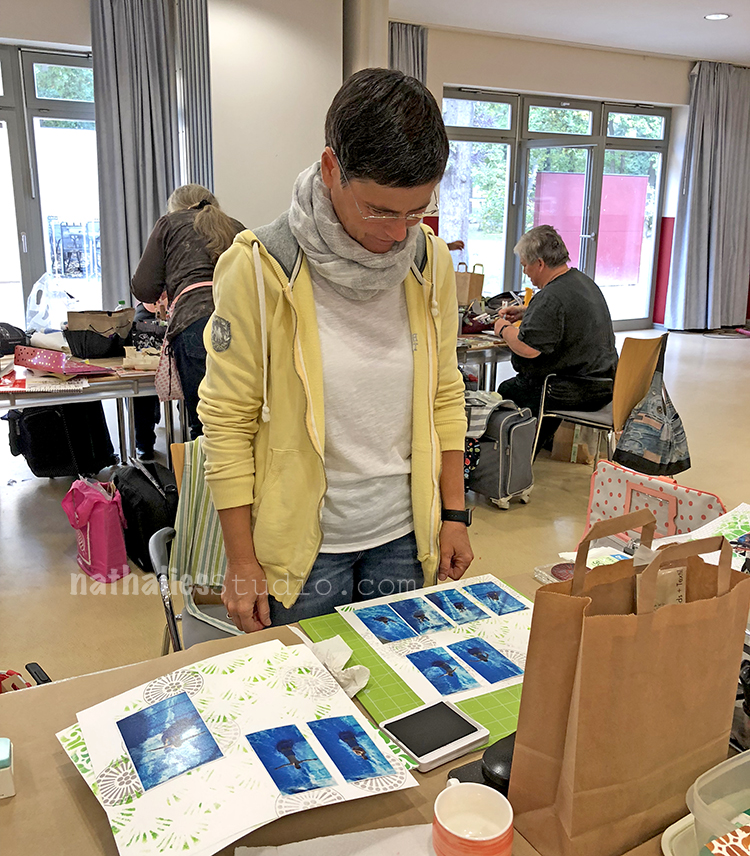 or on background papers for scrapbooking Layouts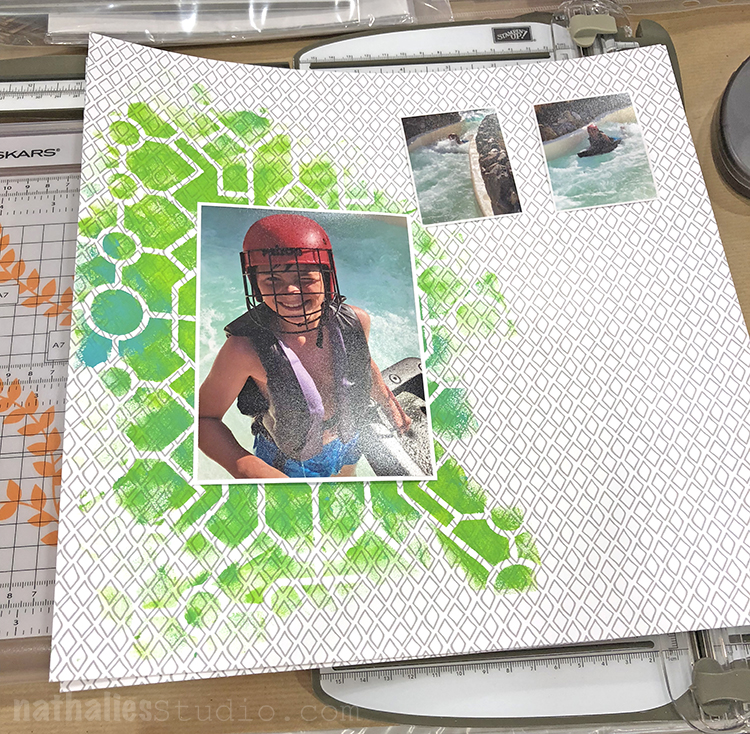 and even in mini albums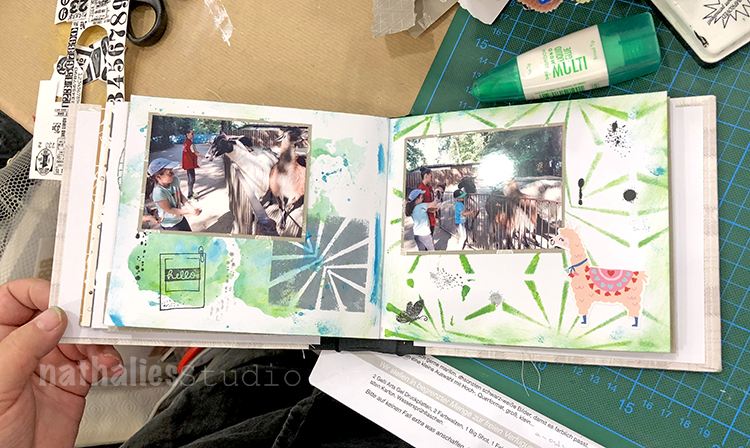 I love that- it just shows the versatility of the techniques that you can use in an art journal.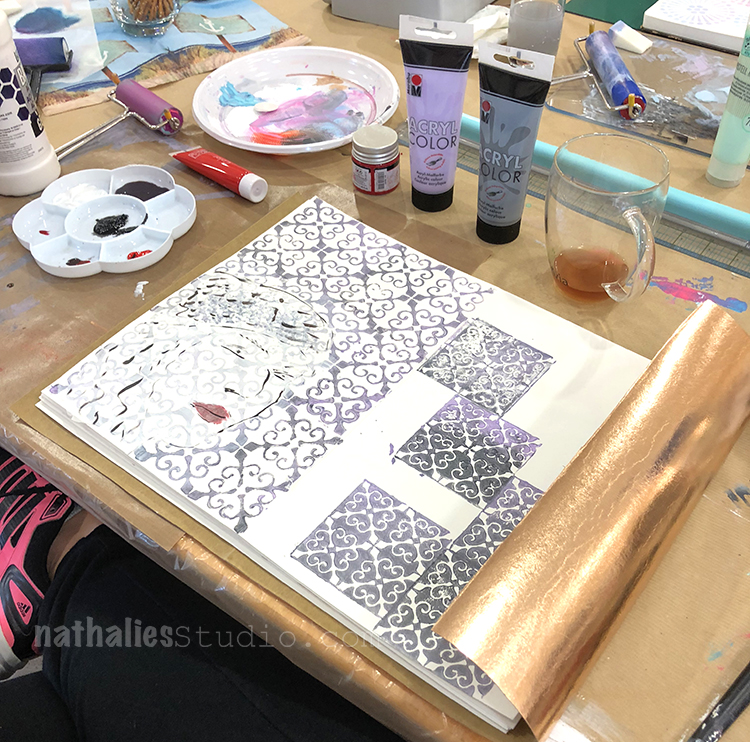 I loved gorgeous patterns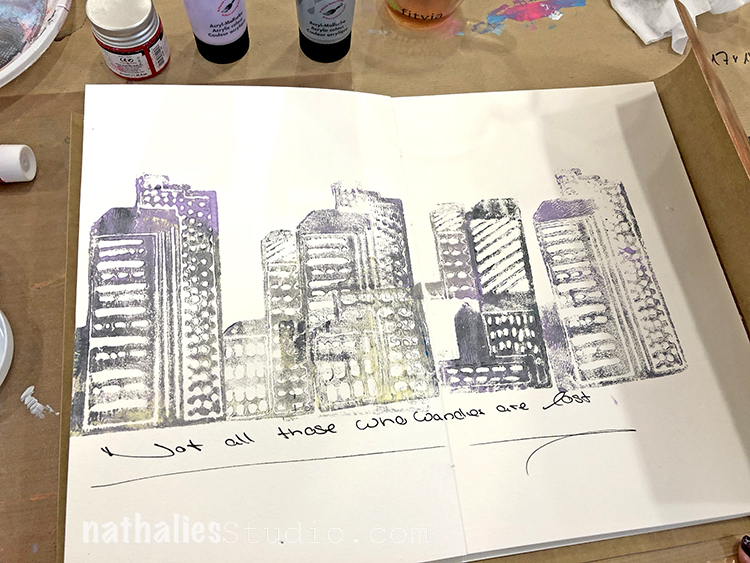 colors
and how the stencils and stamps were being used –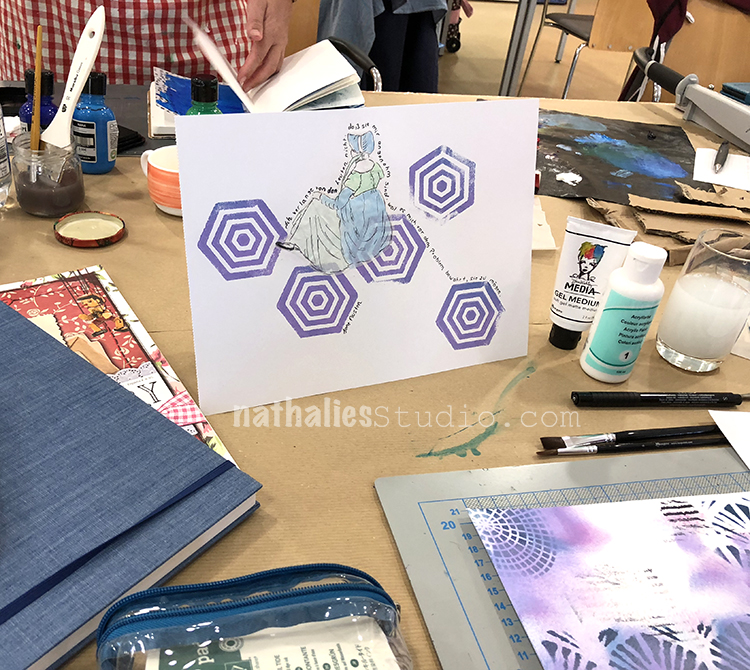 And loved seeing some super free pages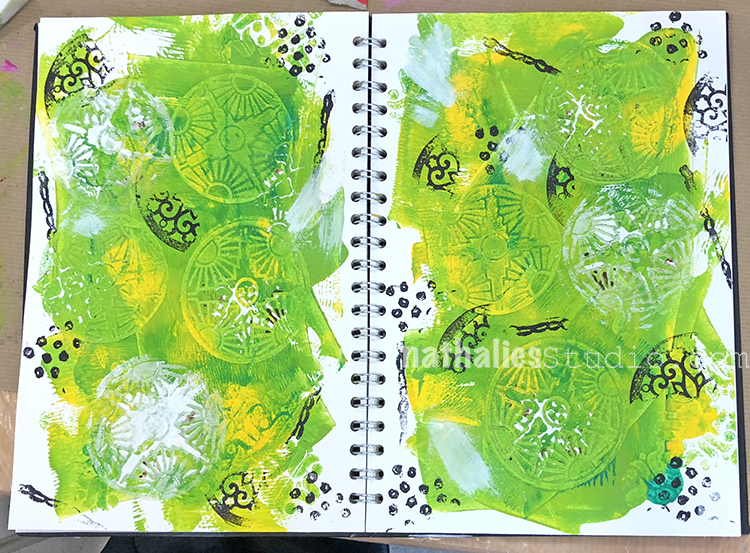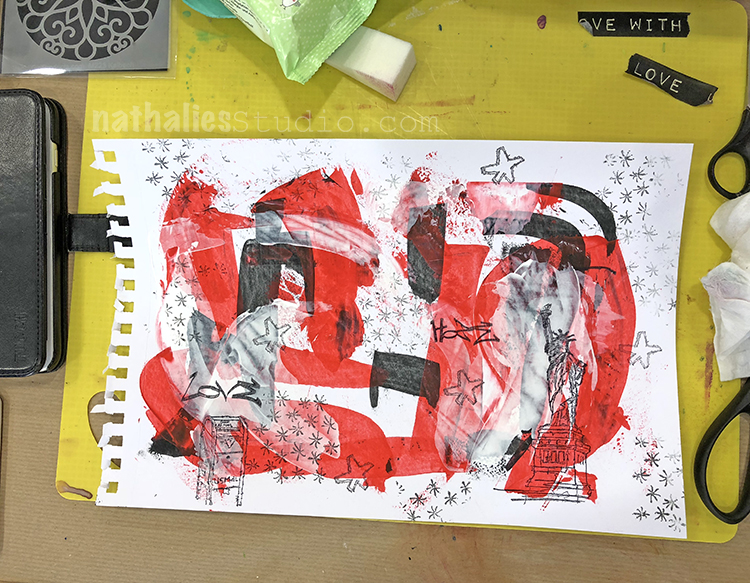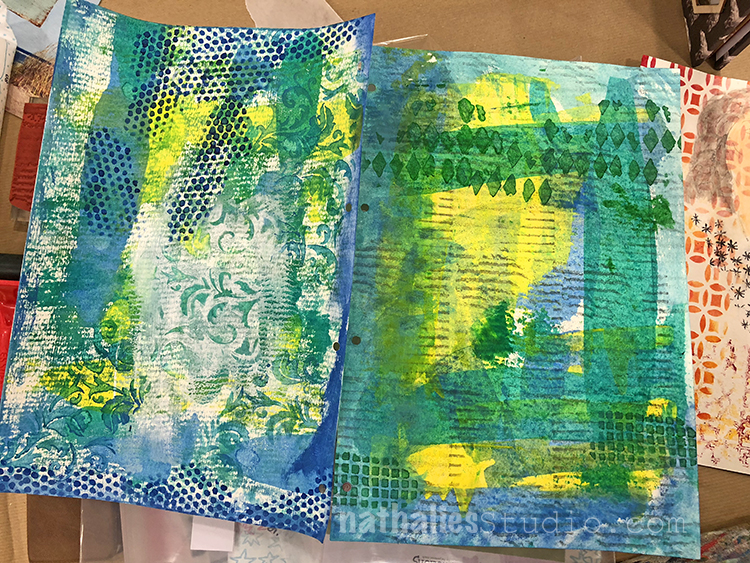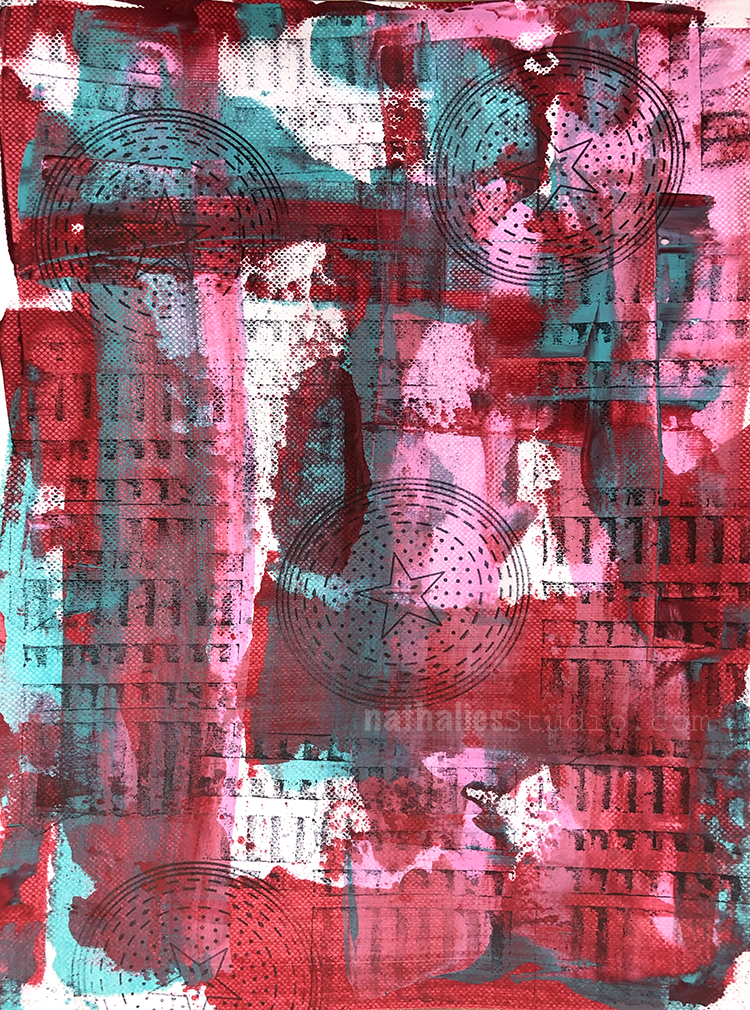 I had a great time- thanks Susan for the shot of me at the end of the last workshop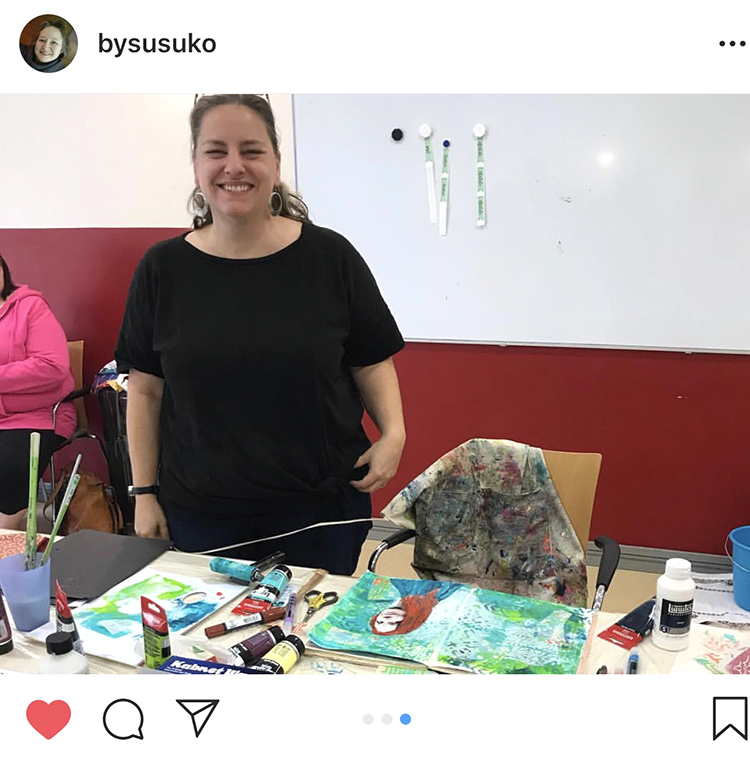 Danke ! to all the students – it was so wonderful – AMAZZZZIIIINNNNGGG – wedel wedel – to see you and thank you to Dani, who once again organized a great retreat- thank you for having me!
If you would like to take an in-person class with me, I am teaching two more in-person classes this year:
there is one spot left in a workshop at my home on October 13th "Transfer, Trace, Transform" and I am also teaching a Mixed Media Collage WS with my friend Julie Fei-Fan Balzer in Coventry, UK for Art Workshops on November 2-4- and I think there are one or two spots left.
If you cannot join me in-Person – check out my new Online Class – BYO Art Journal – it is super fun !!!