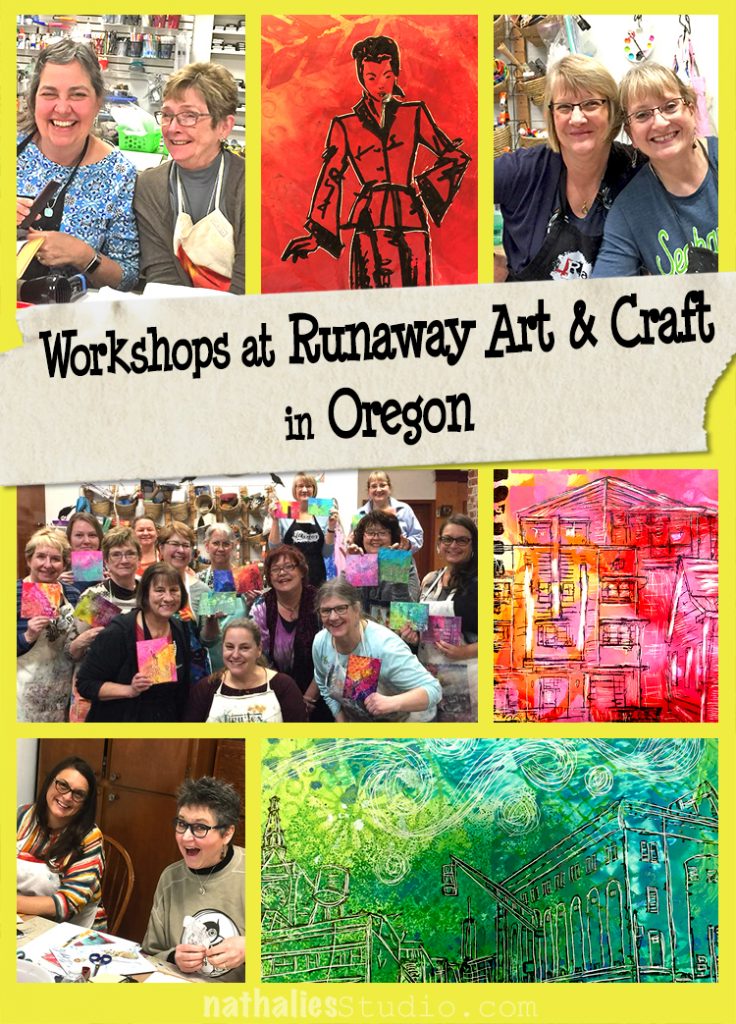 Last weekend I made my way to Oregon to teach at Runaway Art & Craft – look at this cool view I had from the plane of Mount Hood!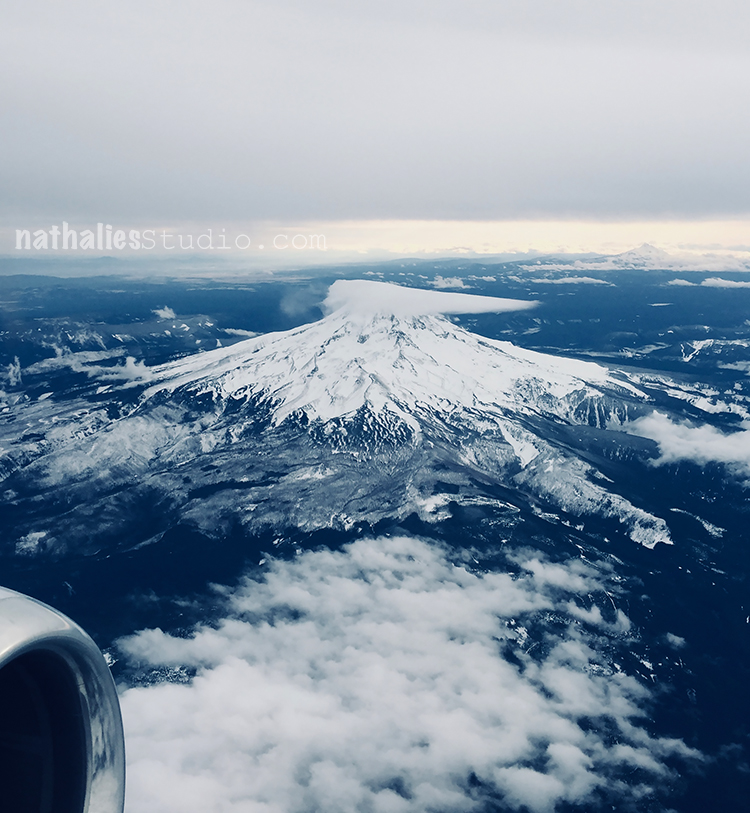 It was so lovely to meet Christy the owner- she has an amazing store – you have to check it out when you are in the area. Can you tell I loved her: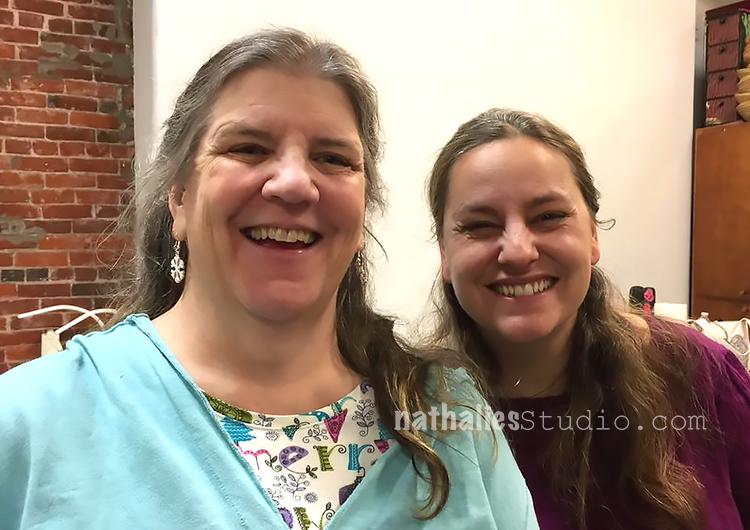 And such a cool classroom as well – spacious and well organized and hey…a brick wall …you gotta love a brick wall as well!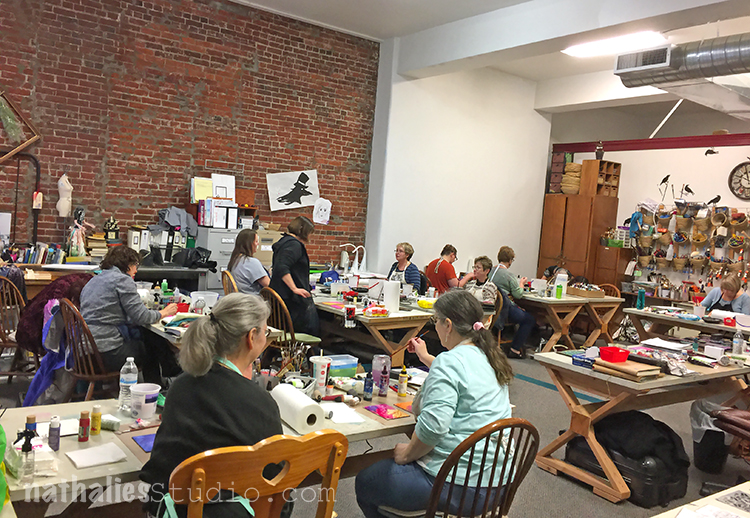 Saturday I taught my Stroll Through the Hood Workshop and a Master Art Express Art Journaling Workshop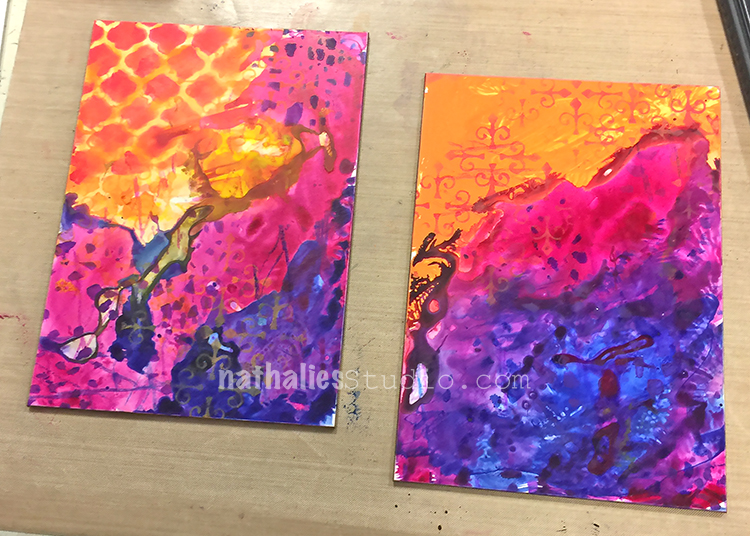 Loved all the cool color combinations people started out with on their Ampersand boards in the Stroll Through the Hood Class.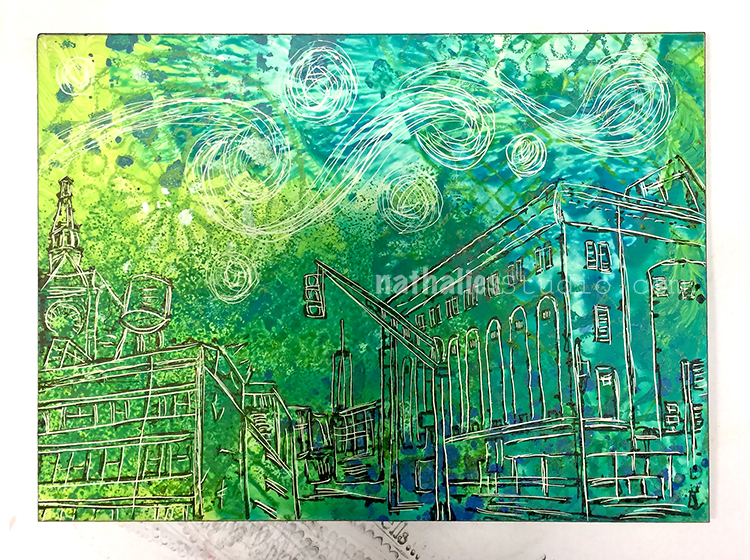 Love this gorgeous swirly sky and the patterns on here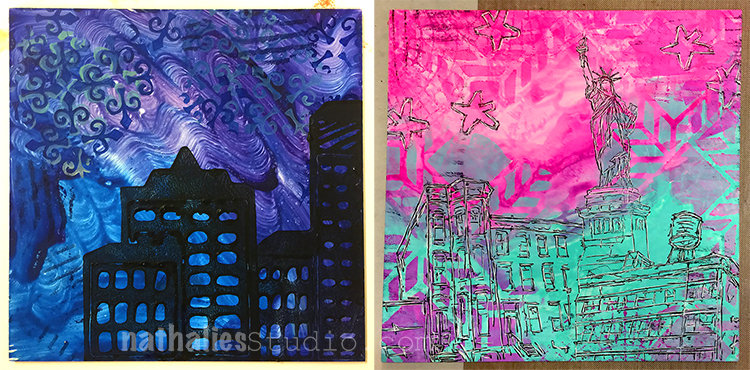 So much fun to see the different interpretations .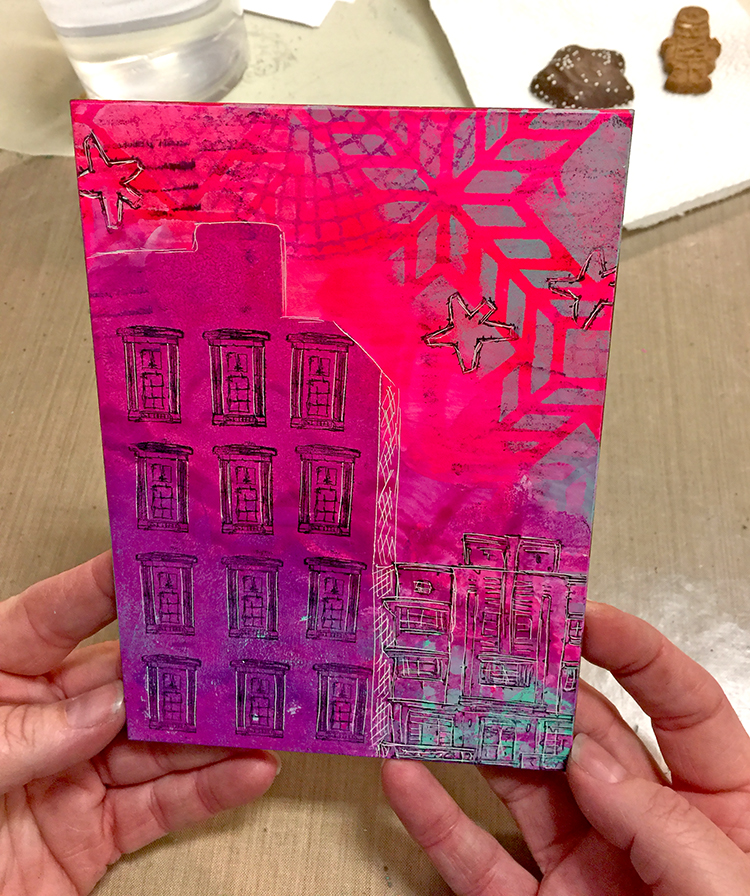 Loved how this was stamped with the back of my ArtFoamies Midtown Stamps and then using the door stamp from My Home is My Castle stamp set as a window- as well as my new art deco house.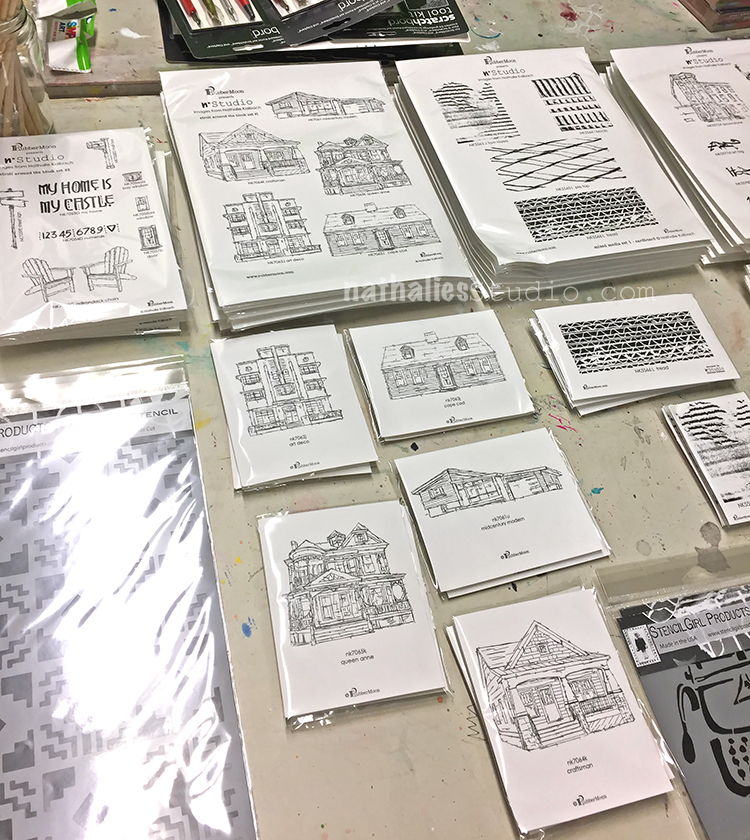 It was so cool to see all the new stamps in store as well – it was the first time I was using them in a workshop – woot woot.  A lot of them sold out but she might still have a couple!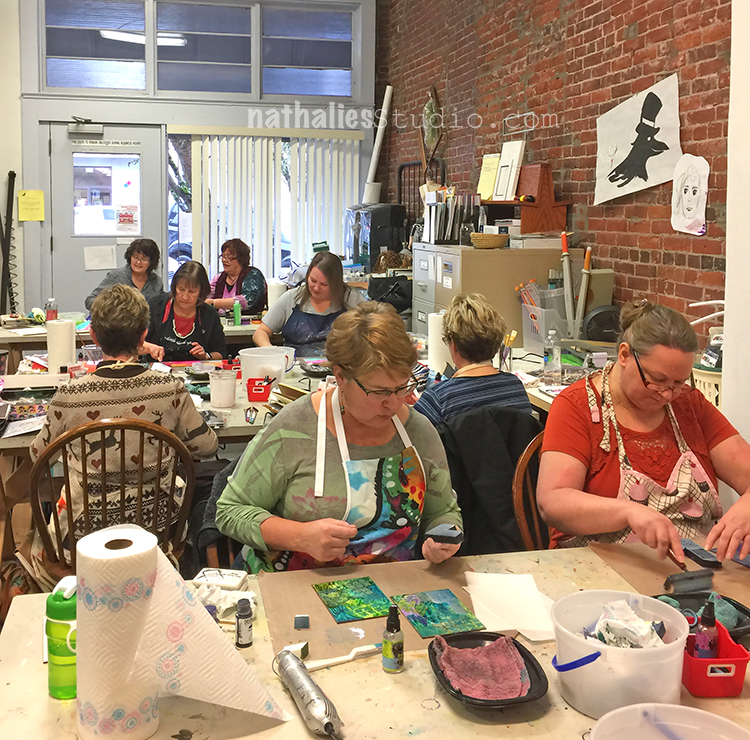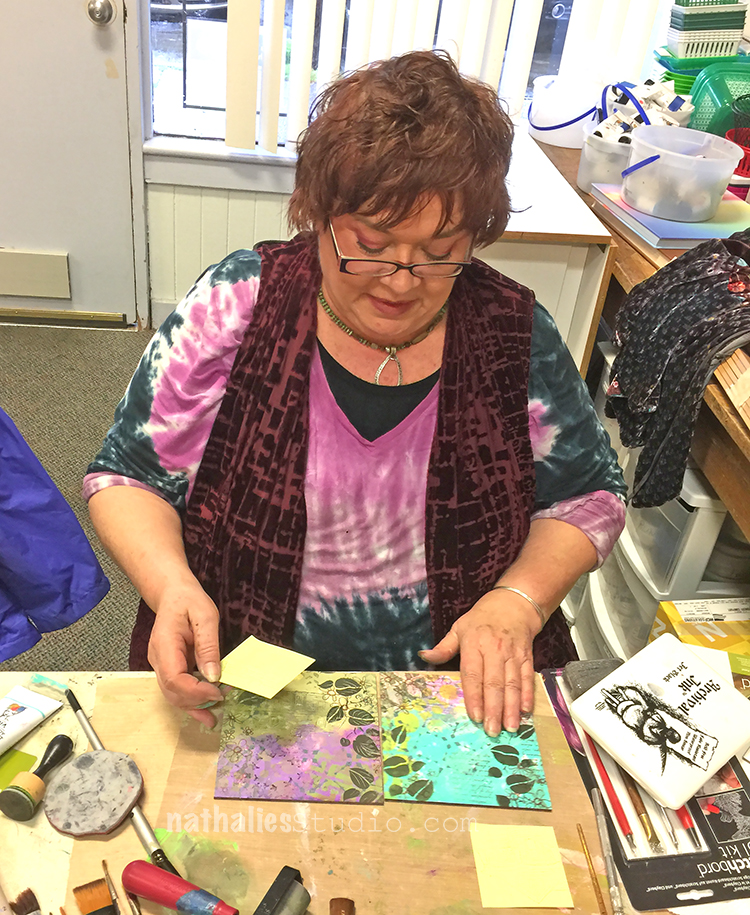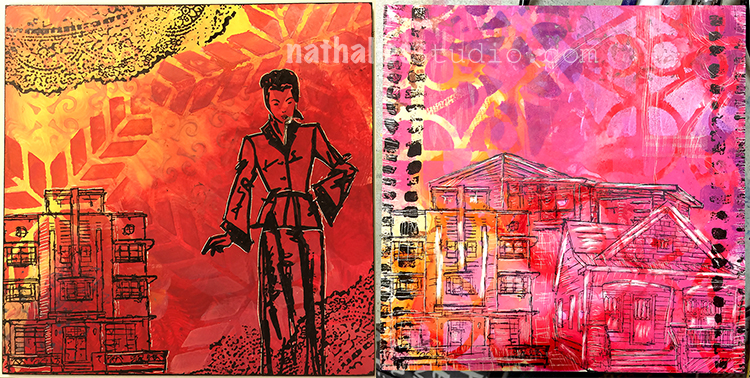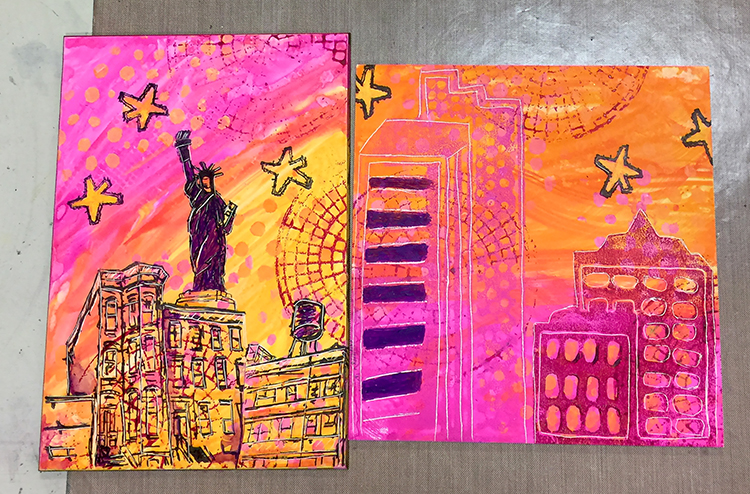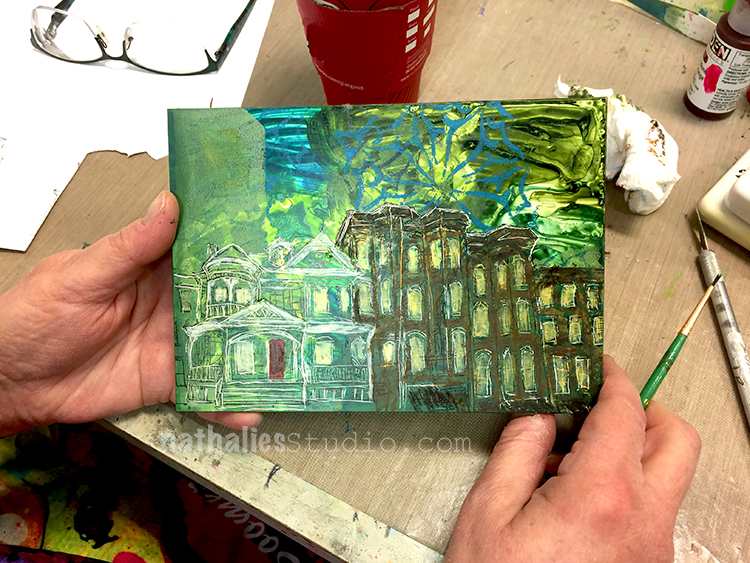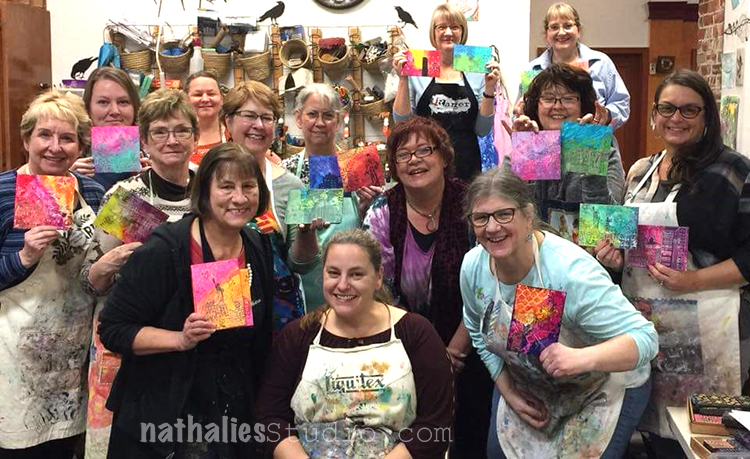 We even did a group photo- yeahhh!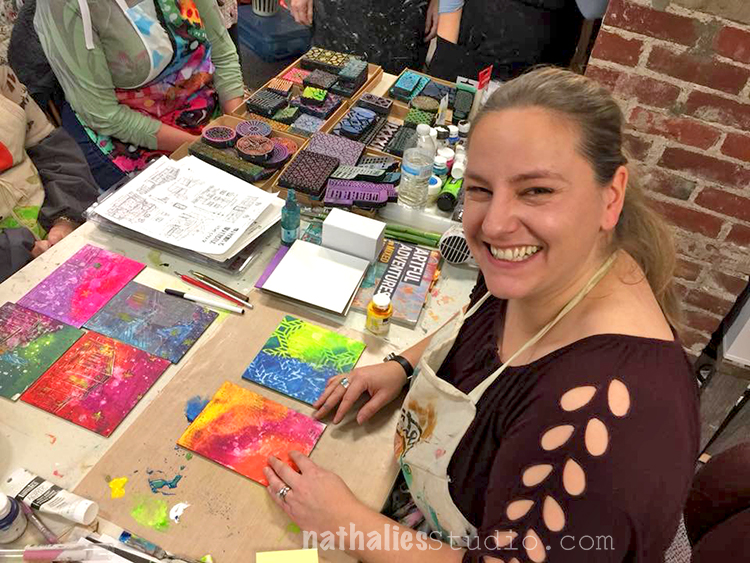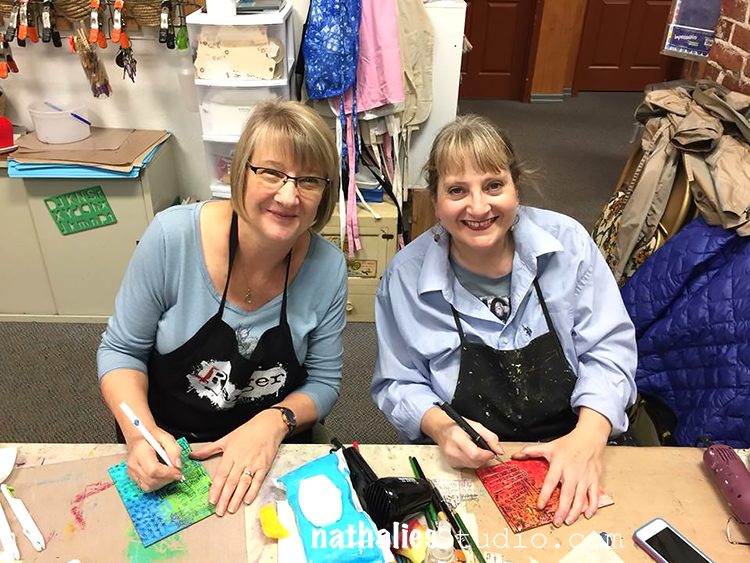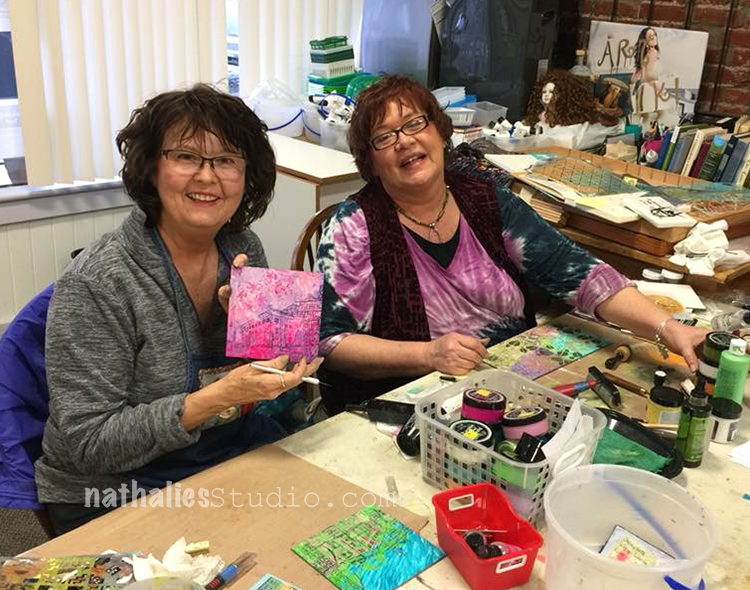 Loved the art journal classes as well- loads of pattern play and color exploration.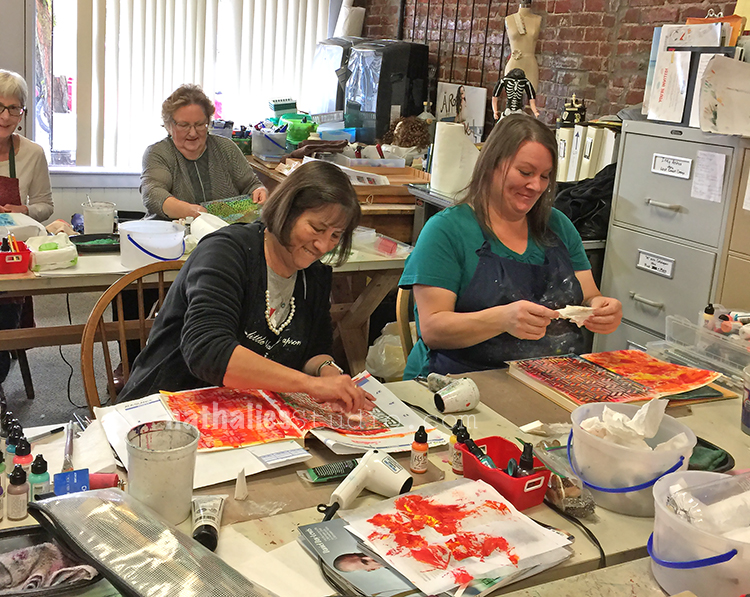 Look at all the stencils and stamps- It is still a weird thing to see- seriously!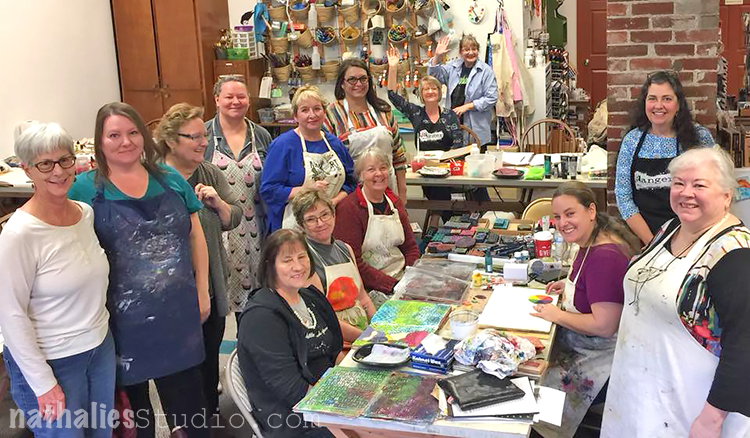 Here is my wonderful sunday crowd – they were so much fun too!!!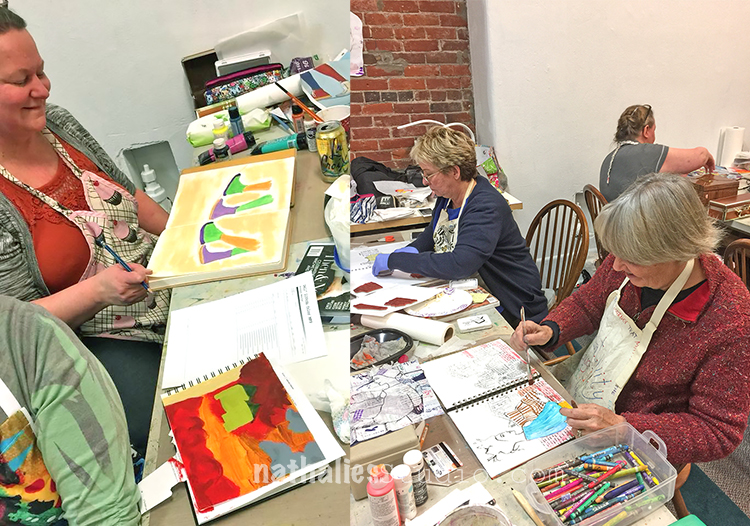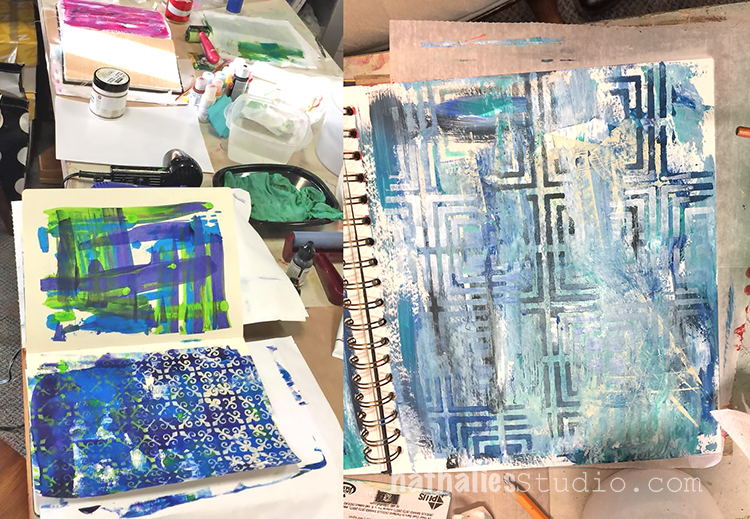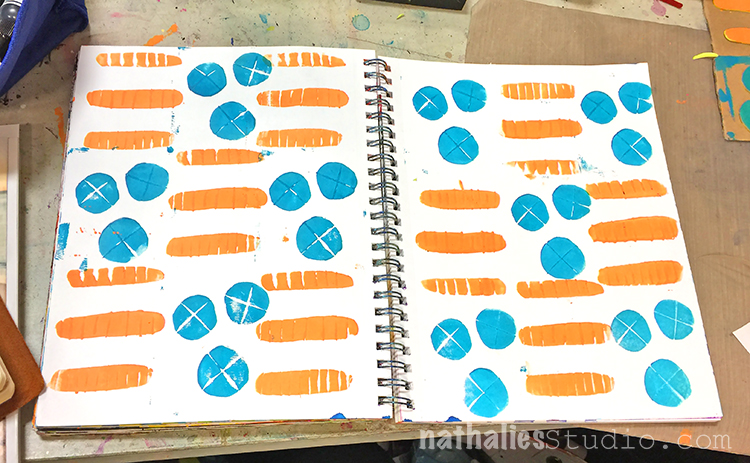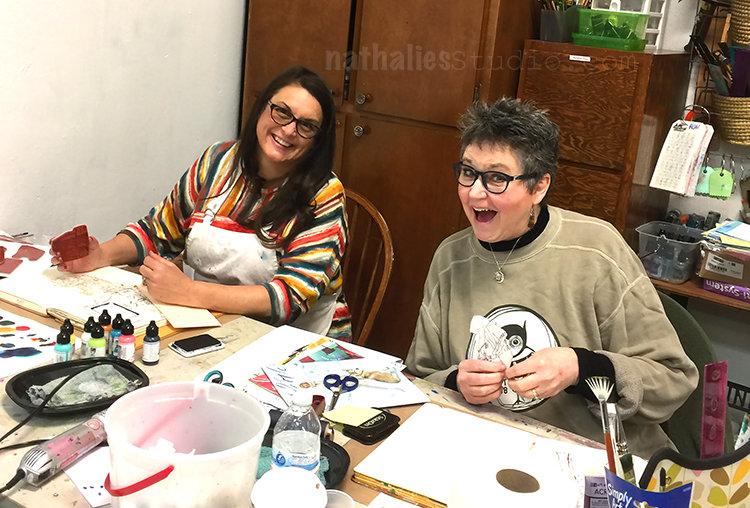 This weekend made me super happy- I just love hanging out with people that love to create and smile a lot :)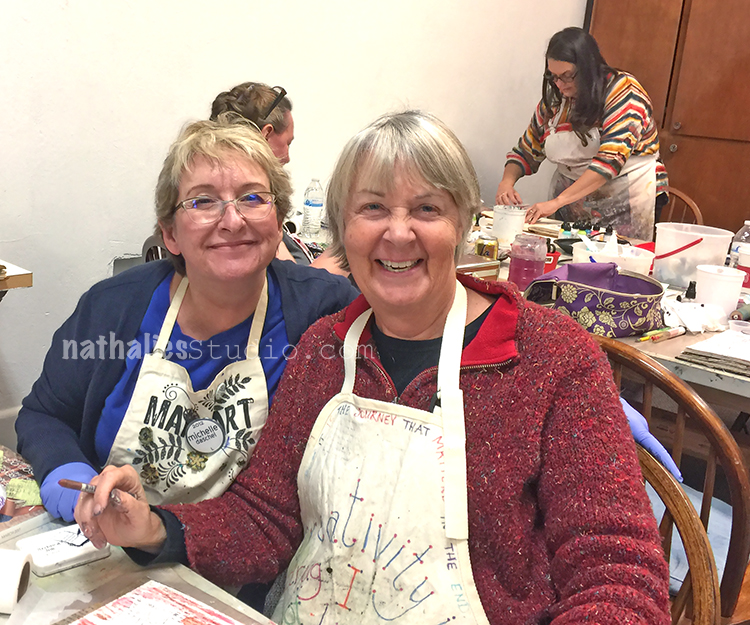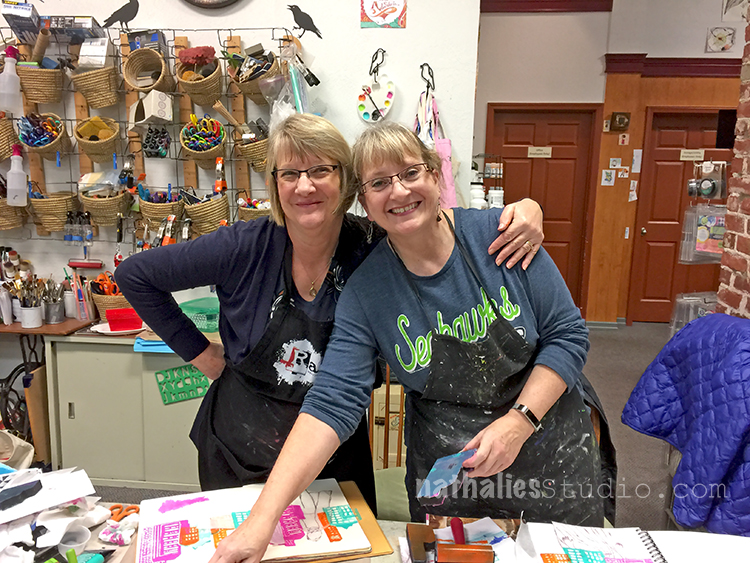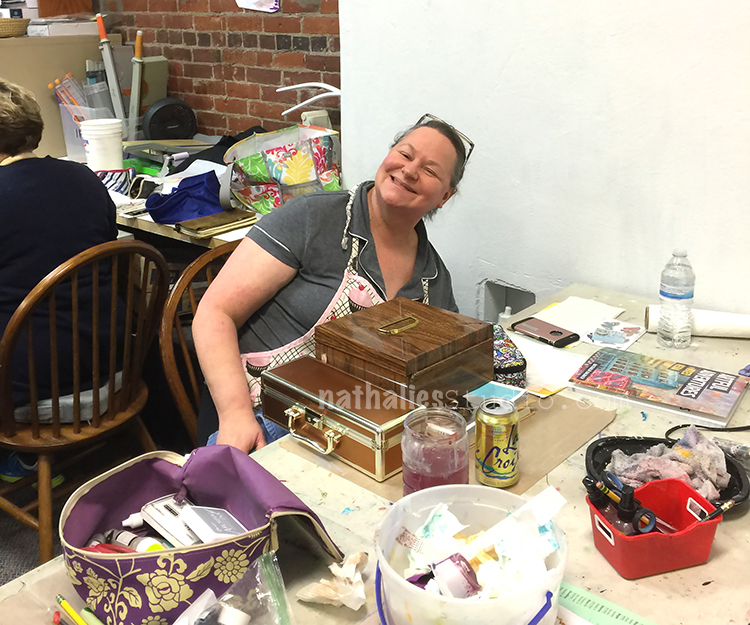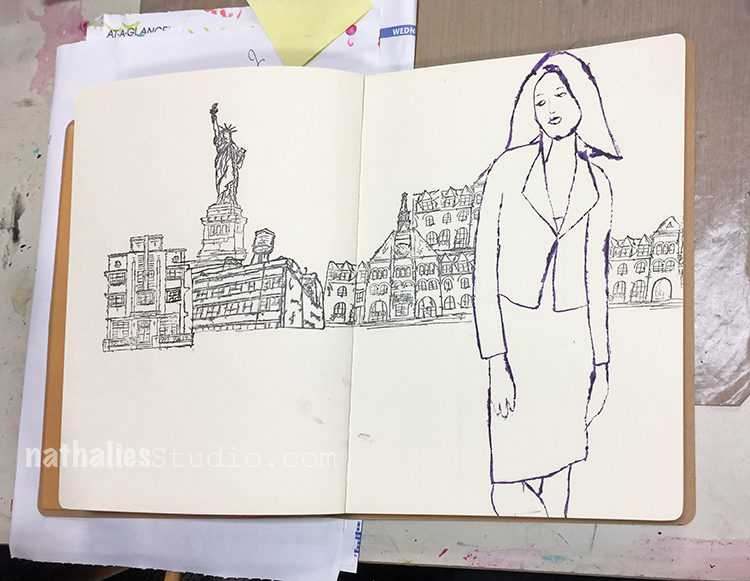 Art Journal Spread before some color hit it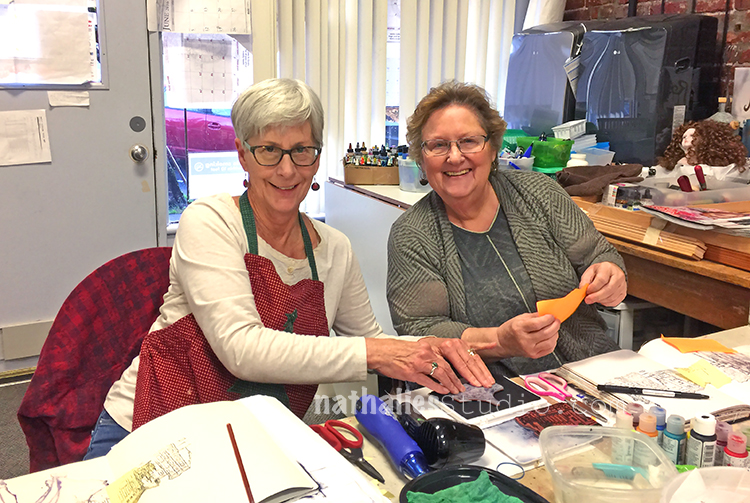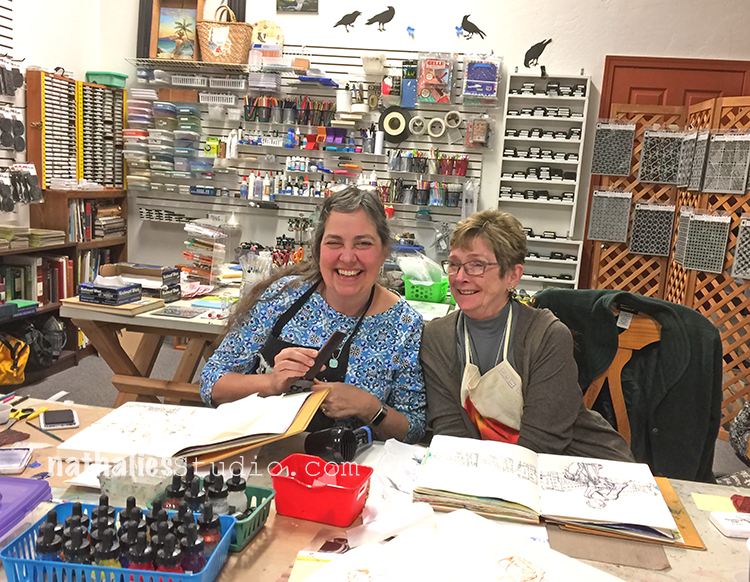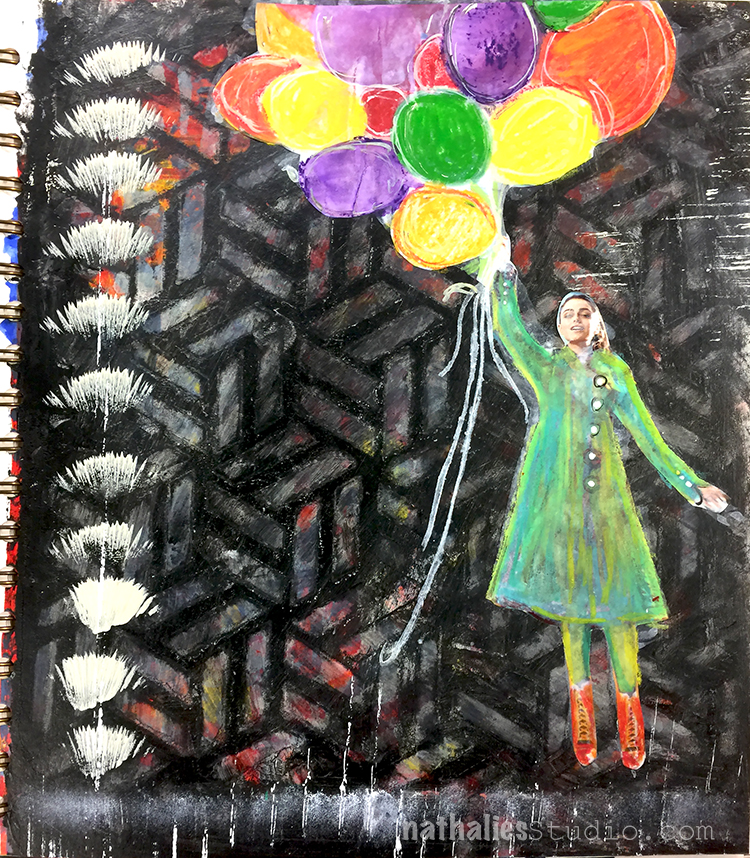 Thank you so much to all the students for coming to the classes and spending such a fun and wonderful time with me and thank you Christy for having me! I hope I will be back some time :)
If you want to take a workshop with me in-person – some of my 2018 workshops are posted here – some i still need to add – I would love to see you ! I am super excited that I will actually be also teaching in Europe 4 times next year, I will be teaching in The Netherlands in April,  in the U.K in June together with my sweet friend Birgit Koopsen, in Germany in September, and in the U.K again in November with my wonderful friend Julie Fei-Fan Balzer. More infos soon :)