I will be coming to Salem, Oregon on December 2nd and 3rd to teach 3 workshops at Runaway Art and Craft Studio!
You can sign up for these workshops by calling (503)881-6270 or by e-mail at Christy@Runawayart.com. Hope to see you on the West Coast in December :)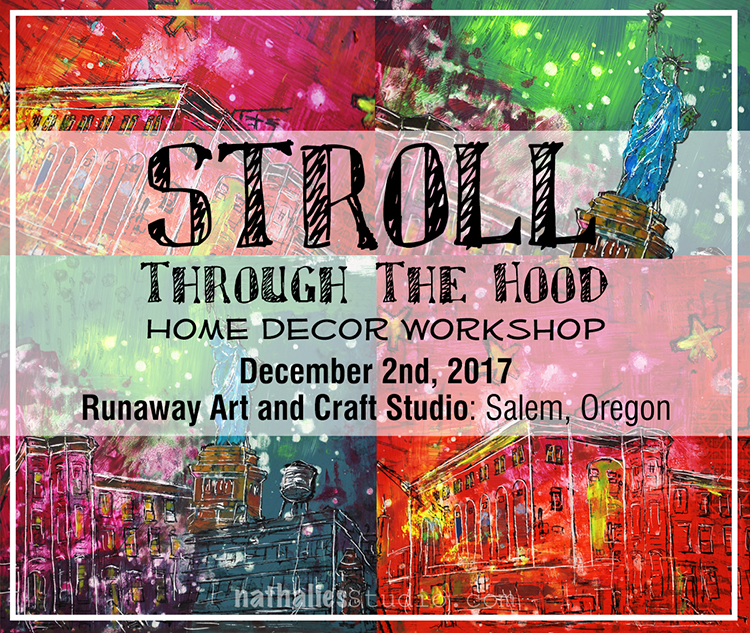 Saturday, December 2nd: 9 am – 12:30 pm
Let's create a beautiful little wall hanging for your home, office, or beyond! We will begin by creating a colorful, patterned background. Then we'll take it further by adding scenery using stamps, graphite, paints and other supplies. Finally we will add detail and highlights to pull the landscape together. We will be working on Ampersand Clayboard which offers a special and exciting surface to create your Mixed Media work on.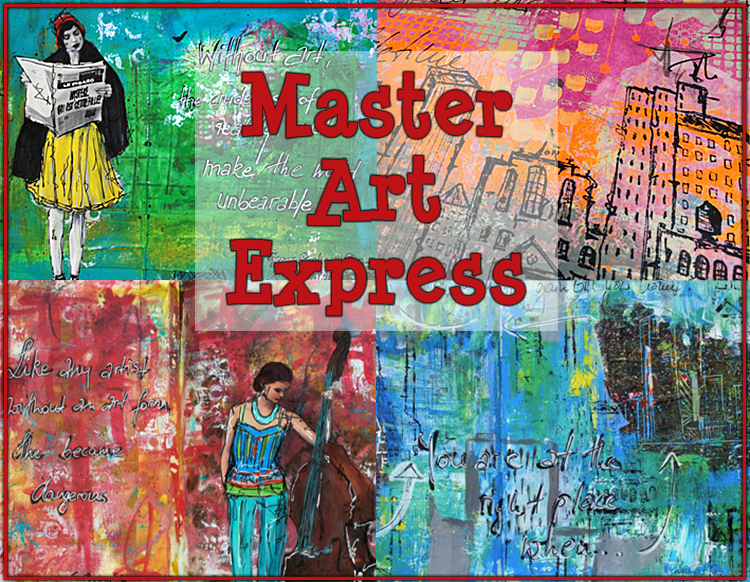 Saturday, December 2nd: 2pm – 5:30 pm
All Aboard the Master Art Express! Imagine you could take a trip through Europe and at each stop one of the many masters of European art would materialize and invite you to explore their art to implement into your art journal. Let's take this imaginary trip together and explore different European artists at each station, taking their artwork as an inspiration for mixed media techniques and colors. We will discuss why some things work and why some things don't work and will solve the little "problems" that sometimes occur while creating art. Work with acrylic paints, acrylic inks, different tools and materials and gain a deeper knowledge about the versatility and possibilities of your art materials. Let the travel itself be part of the journey and take the elements of art in to push your own art journaling style just a notch further.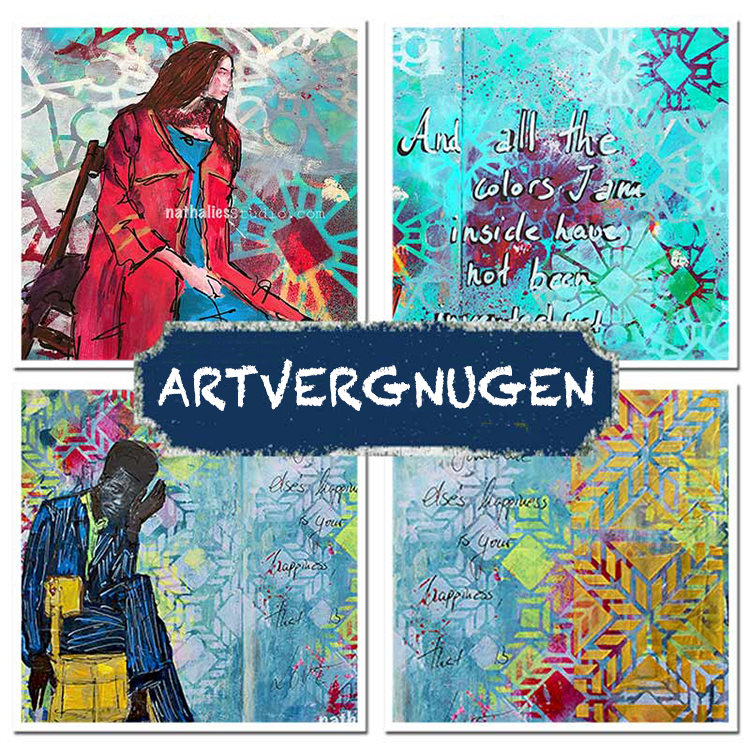 Sunday, December 3rd: 10am – 5:30 pm
It starts the moment you sit down, an experience that is distinctly art journaling. A quick exhilaration, a sense of control, the art media's surprising responsiveness as if they were simply an extension of you. There is a word for this creative experience: Artvergnugen! Artvergnugen is what makes your journal a piece of art. Join me and play with different art media and supplies; discover fun layering techniques with stamps, stencils and acrylic paints. Let's talk about colors, composition, love-it or list-it to truly reveal your own style, and learn techniques, tips and tricks to take your art journaling further and turn it into Artvergnugen.
You can sign up for these workshops by calling (503)881-6270 or by e-mail at Christy@Runawayart.com