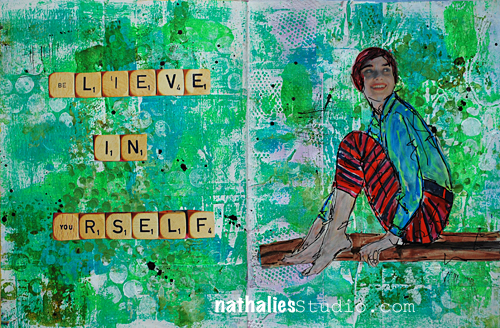 The one thing that gets in the way once in a while- I think we all have a good fair to deal with this :) If not- kudos to you – LOL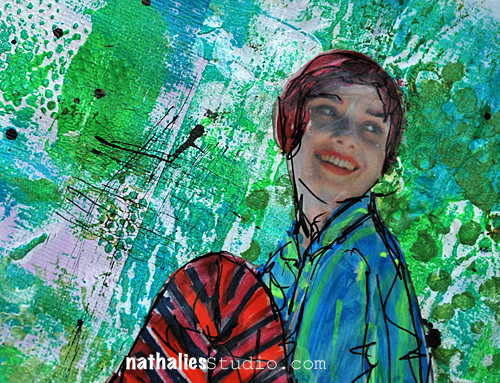 Lot's of texture with Gesso on the background – then scraped lightly some Soft Body Acrylic Paint over it to have white peek through and also to reveal the texture more. Stamped and Stenciled with Soft Body Paints and then played a bit with markers :) Fun – easy and a good way to have a short creative session on an otherwise busy computer day . Not all projects you do need to be super elaborate – allow yourself to just play for a couple minutes.
Here is what I used

Have an amazing day today!