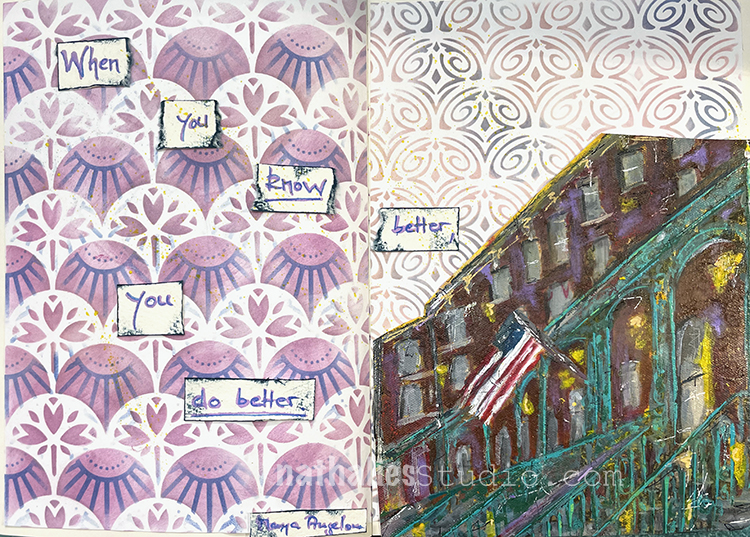 "When you know better you do better." – Maya Angelou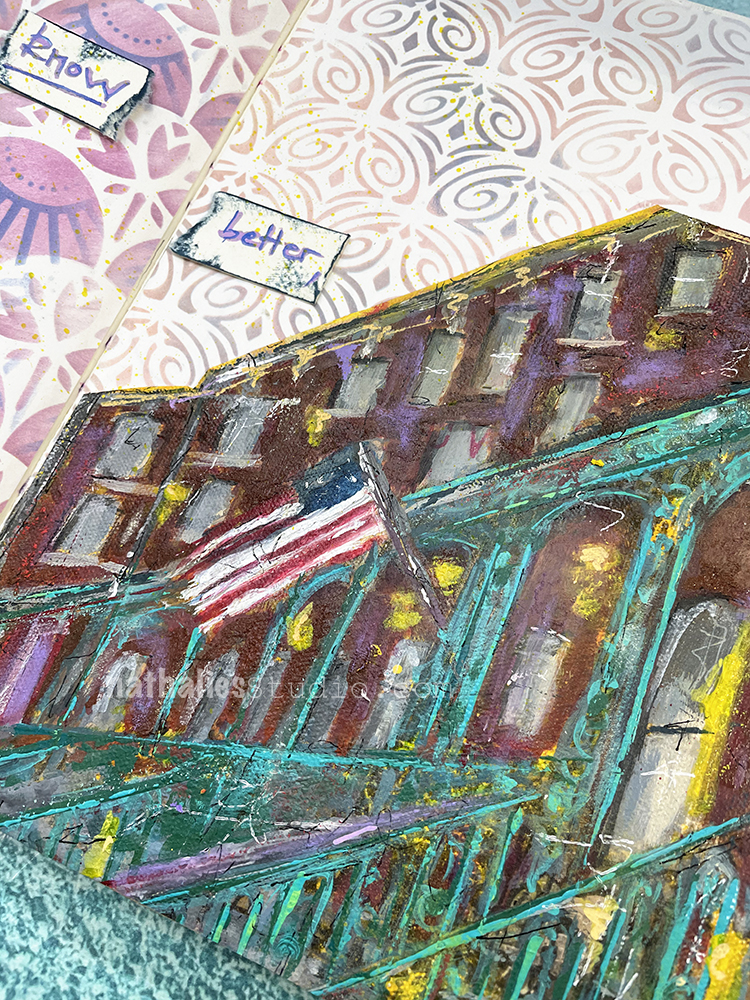 My background is from papers where I had used my Art Deco Fairview, Art Nouveau Wallpaper , and Art Deco Empire stencils and Moonlight duo ink pads with a blending tool. I attached them with double sided tape and then GASP when I reorganized my studio I cut up a painting – just the part I liked and added it to the art journal – can you believe it?!?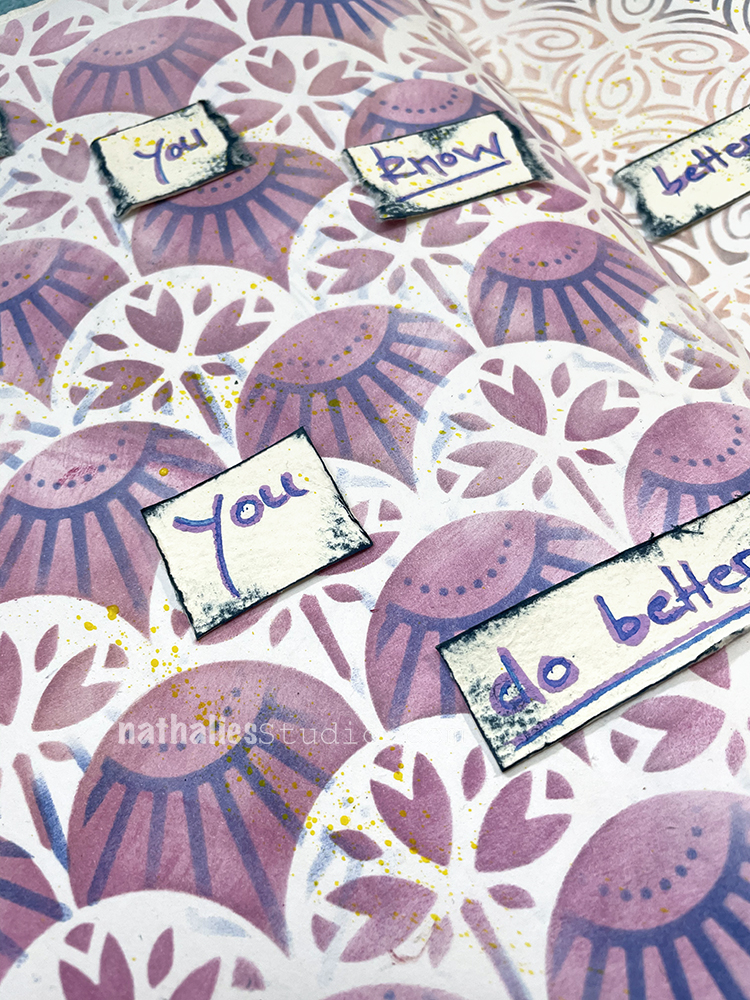 The quote was written with acrylics marker on watercolor paper which I cut out and then adhered. 
Here are some of the supplies I used: