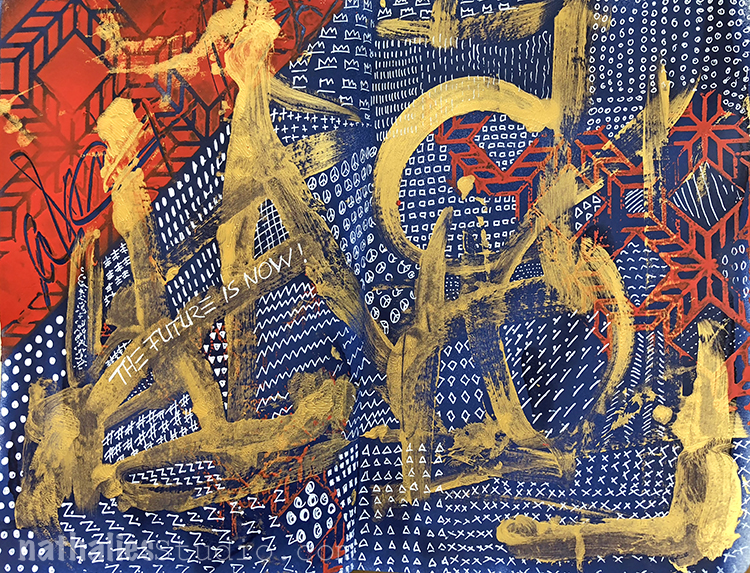 An art journal page that I created after the marches last month happened. I love that Art Journaling can be a way of taking note of current events in a visual way – and as you know I am not much of a writer in my art journal because a lot of my thoughts and feelings are conveyed by the colors, paints and techniques I am using.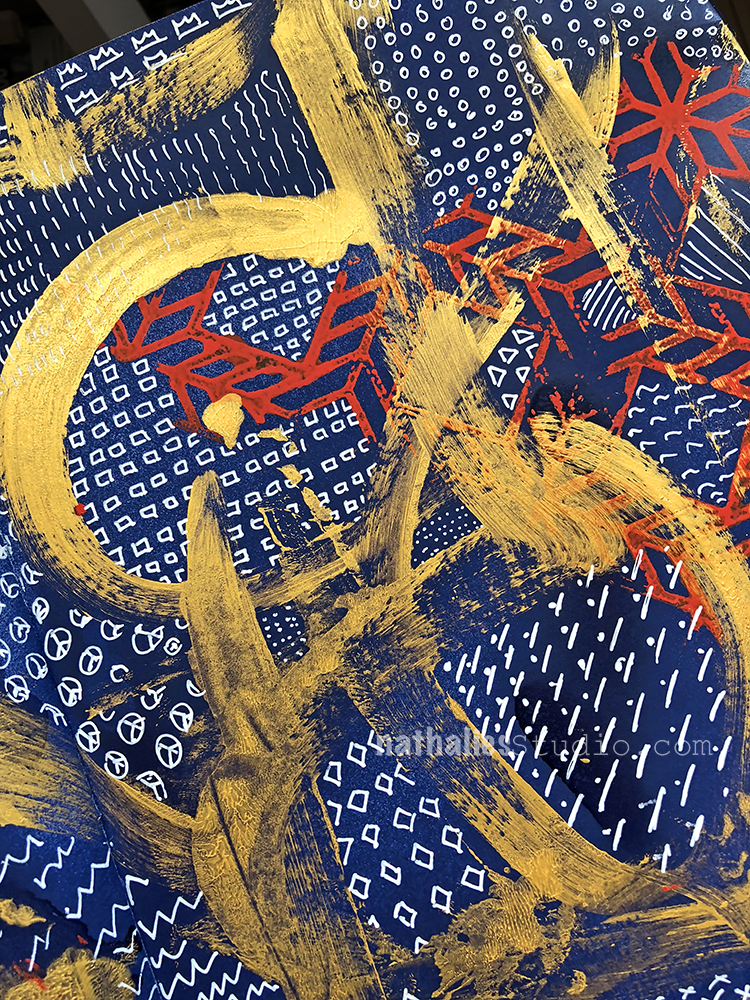 I spray painted the background in blue and then sprayed in red through my Santiago Stencil – I flipped it over while the paint on top was still wet to get a reverse pattern.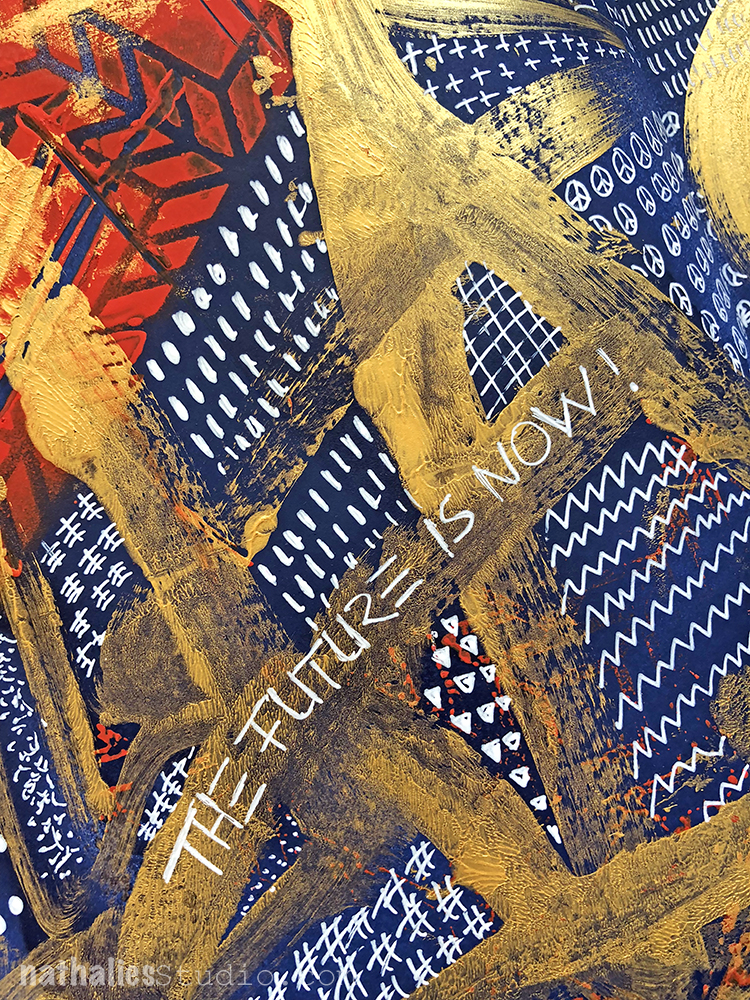 Some obstructed notes with a gold gesso and a thick brush and then I filled in all the areas with patterns using a white signo pen.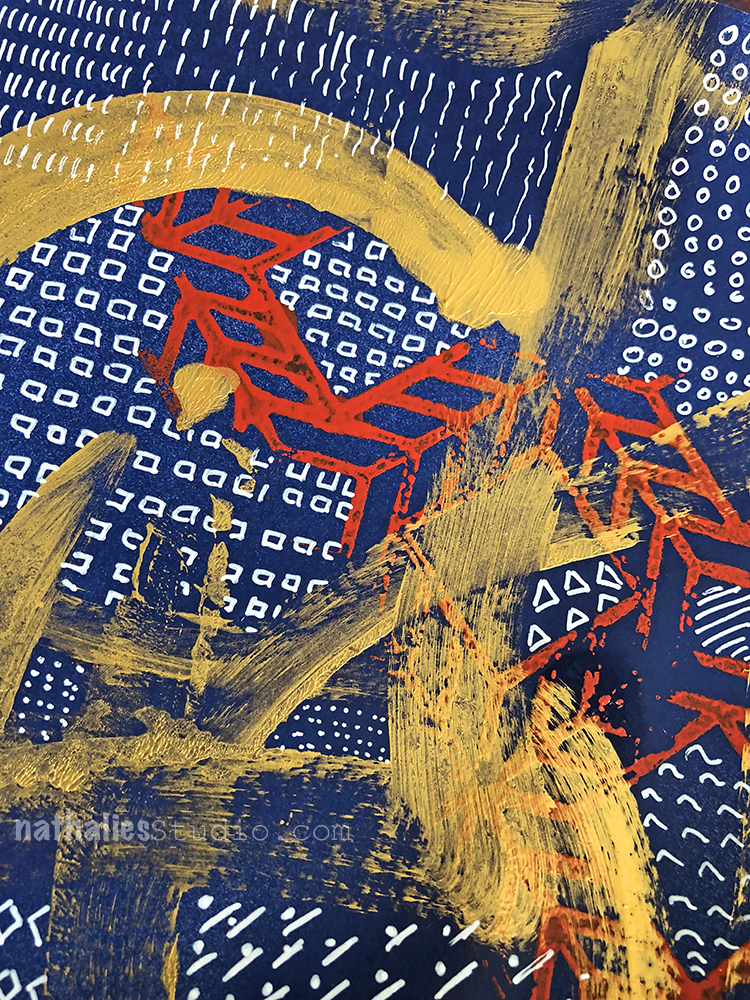 It was a nice and meditative time to fill in the page with white little patterns, marks and doodles :)
Here is what I used for this spread: