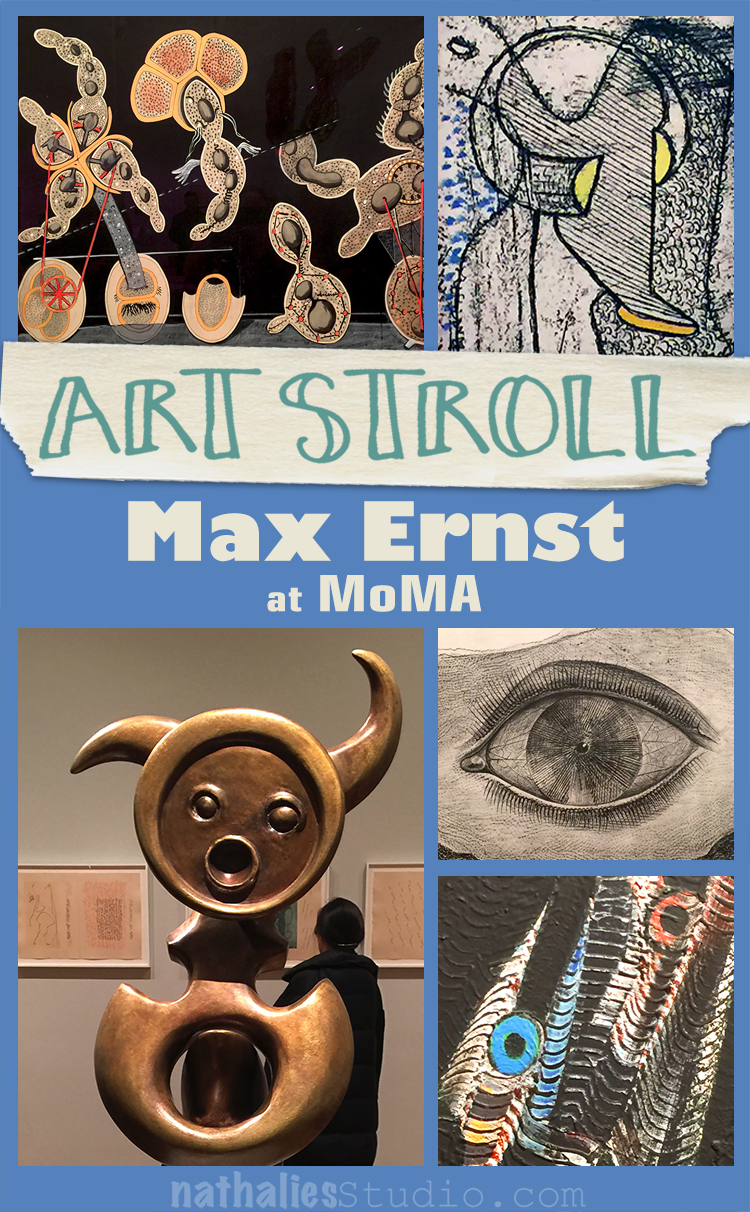 The week after Christmas or as we Germans say "in the week in between the years" my friend Kim and I finally made it to the Max Ernst Beyond Painting exhibition at MoMA. It was on my bucket list ever since it opened and we just made it as it closed at the end of the year.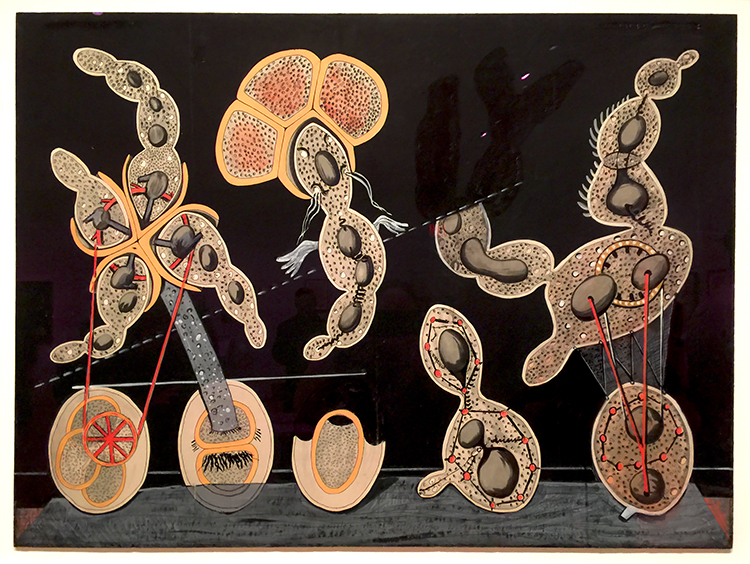 The Gramineous Bicycle Garnished with bells the Dappled Fire Damps and the Echinoderms Bending the Spine to Look for Caresses, 1921 – Gouache, ink, and pencil on printed paper
Max Ernst (1891-1976) is a huge inspiration – his art is funny (just read the title for the painting on the top)  and above all- a huge amount of Mixed Media techniques we know are coming from his genius experimentations. Ernst was a key member of the Surrealist movement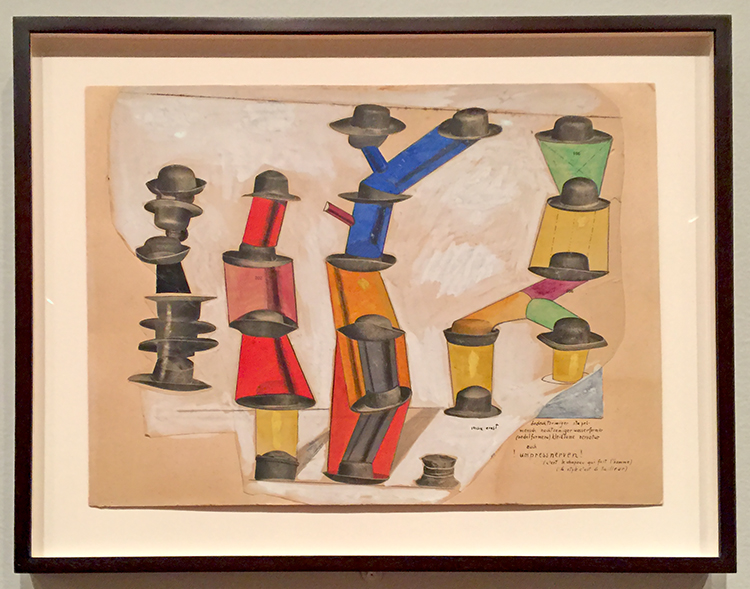 The Hat Makes the Man, 1920 – Gouache, pencil, oil and ink on cut-and-pasted printed paper
Here Ernst overpainted a page from a millinery catalogue showing women's hats
Below are some of Max Ernst's Frottages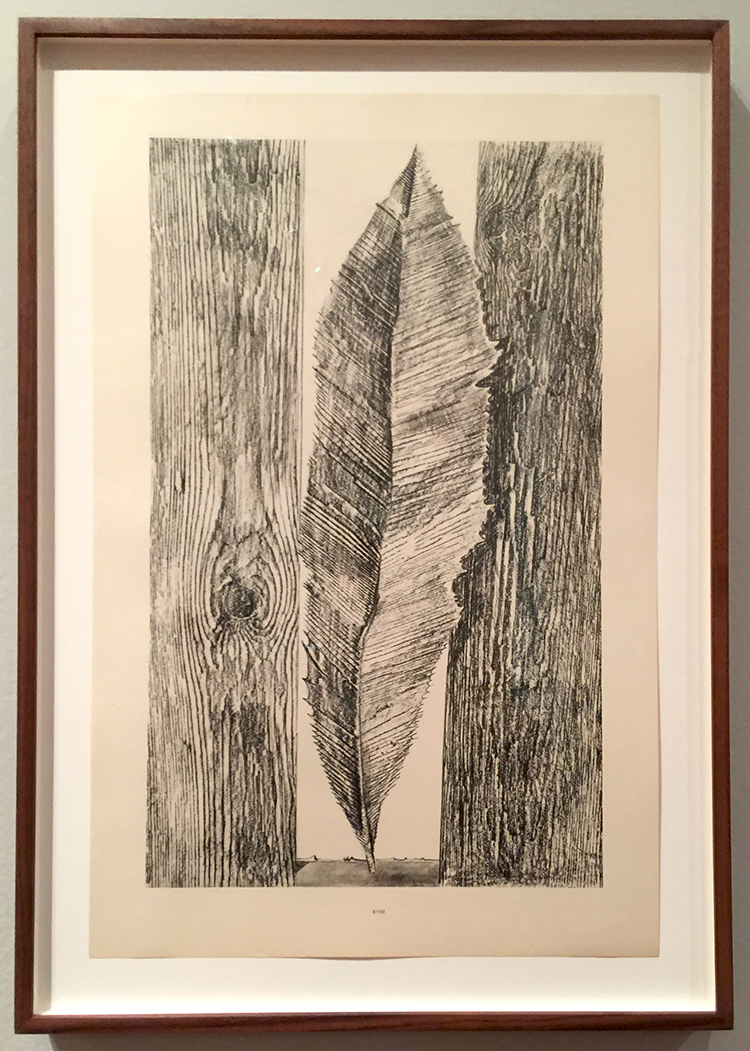 These images are created by placing paper atop of various materials, e.g., wood floorboards, twine, leaves, wire mesh, crumpled paper, crusts of bread, and rubbing the surface with a pencil or crayon.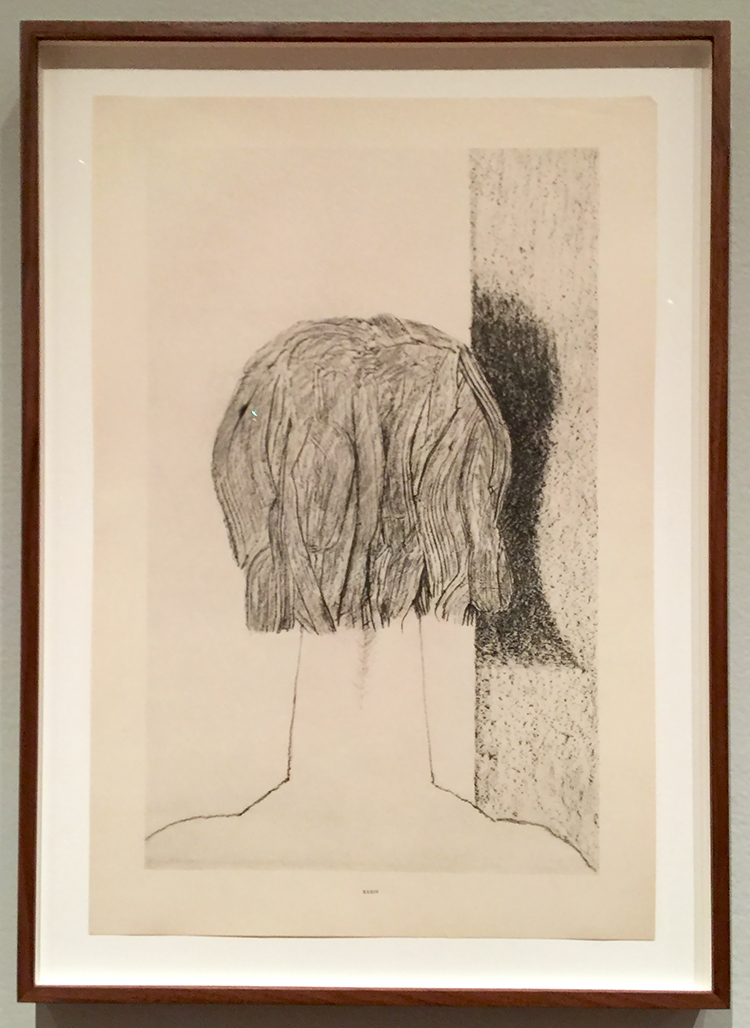 Inspired by the resulting textures, he added details to transform them into fantastical landscapes, objects and creatures.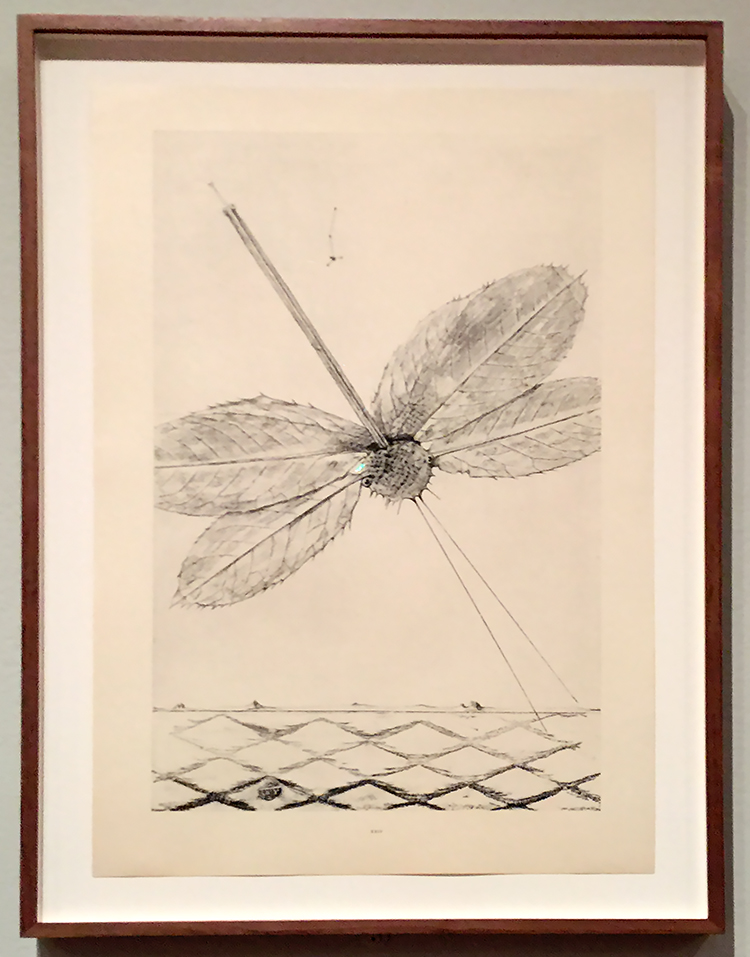 Frottage is the french word for rubbing.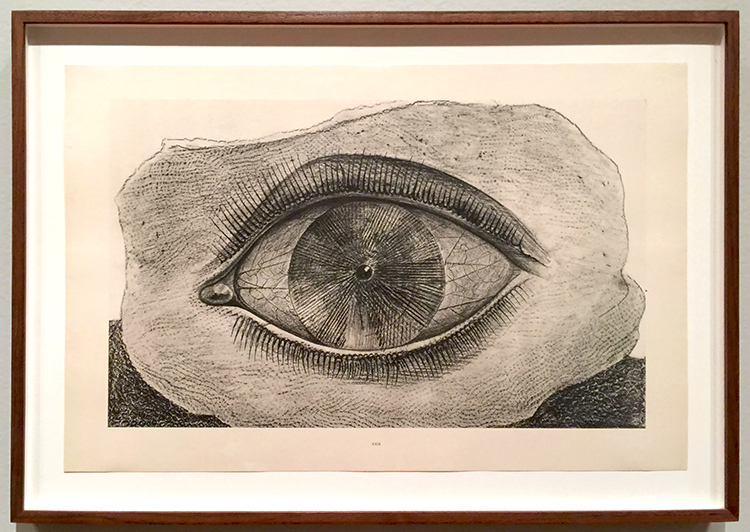 Can you see the leave rubbing in the eye?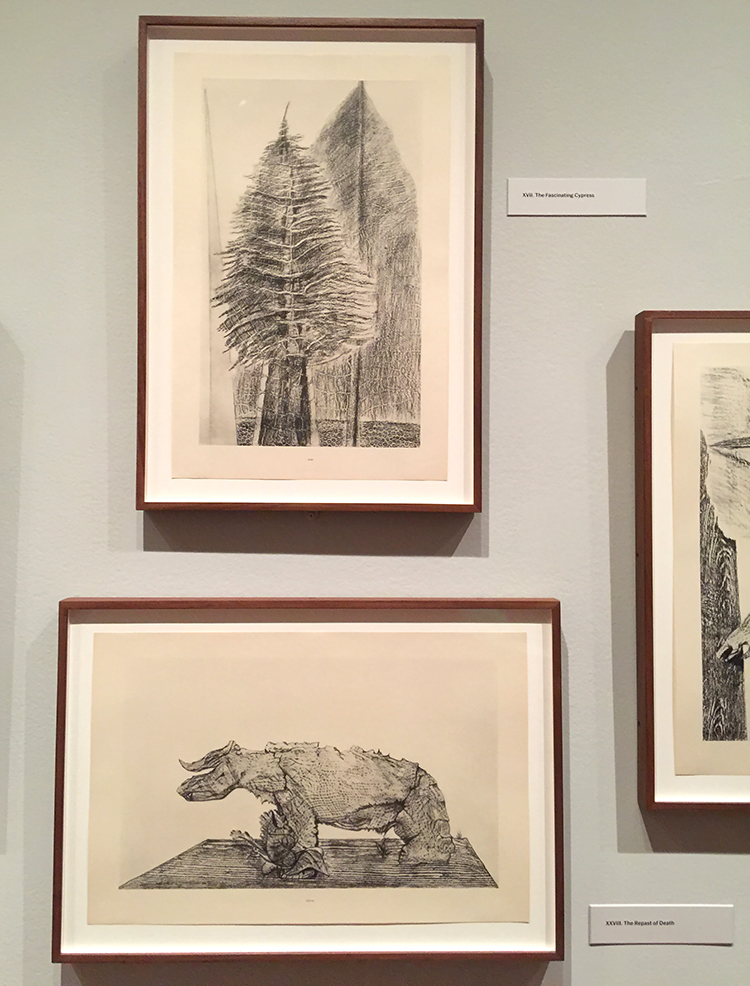 What an amazing idea to create something new or just start from a blank page.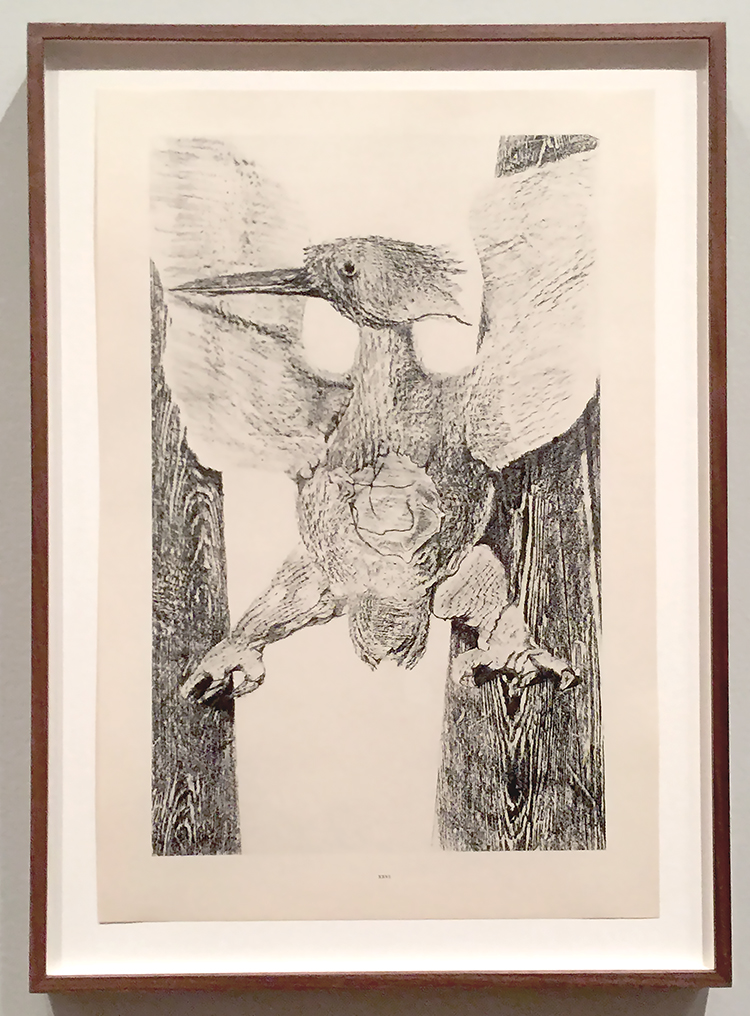 Max Ernst art work shows over and over again birds.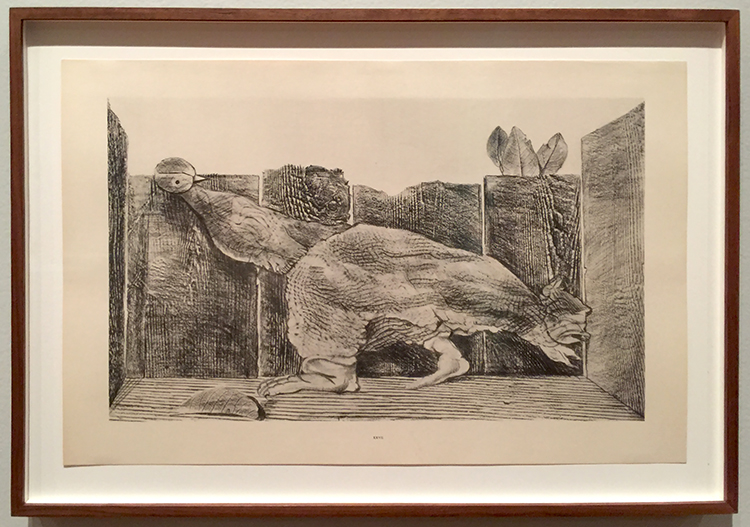 He also did sculptures- I loved this one so much: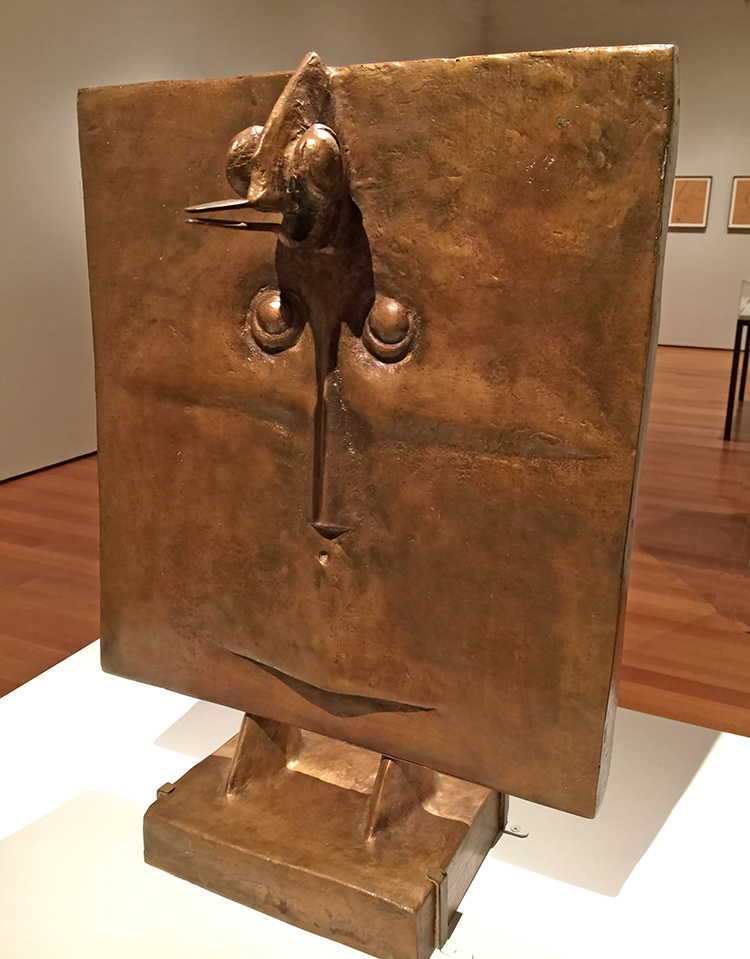 Bird Head – 1934-1935  – Bronze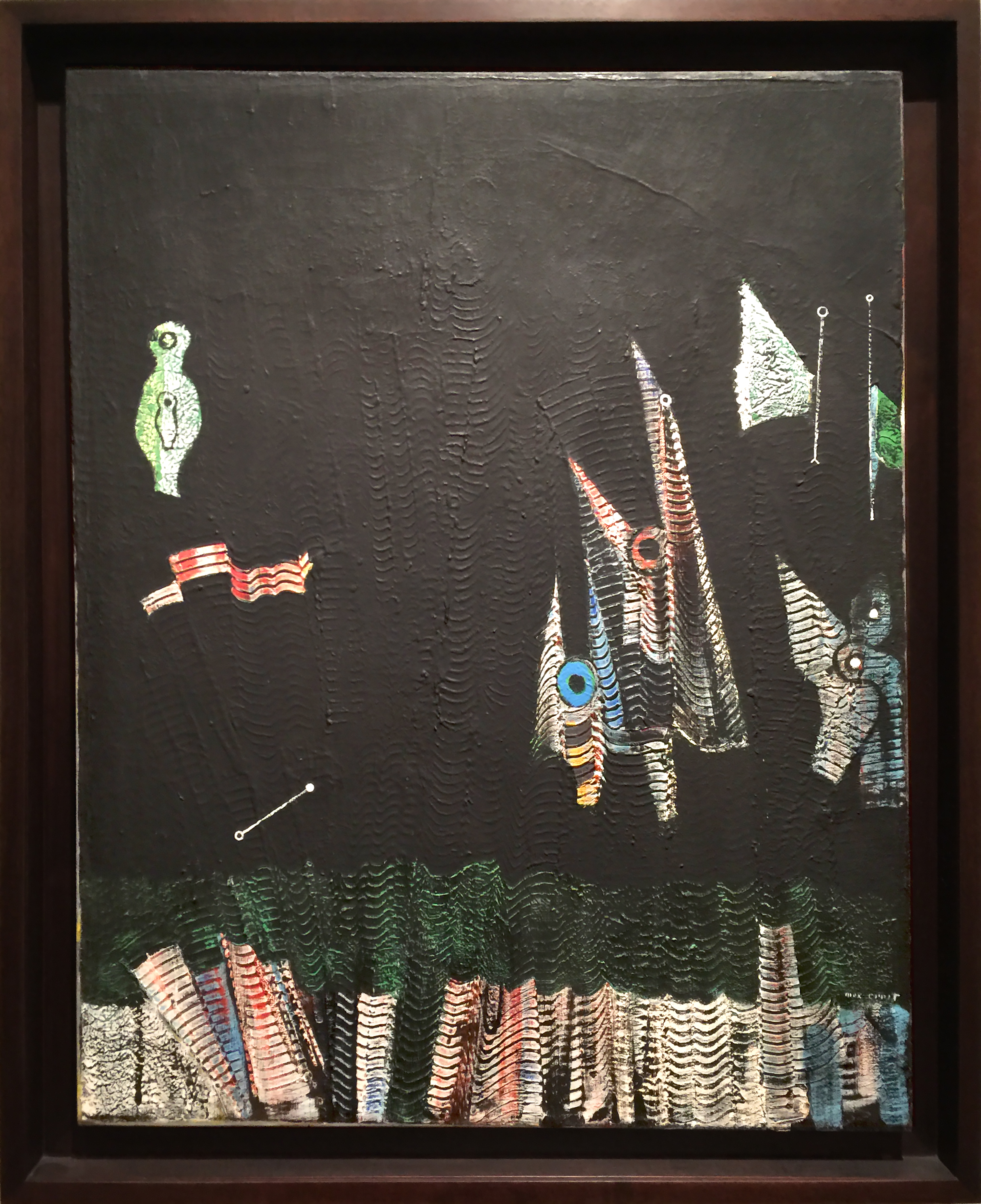 Birds above the Forest, 1929 – Oil on Canvas.
Ernst began this painting by scraping pigments across the surface with a toothed plasterer's comb. This technique is also called Grattage.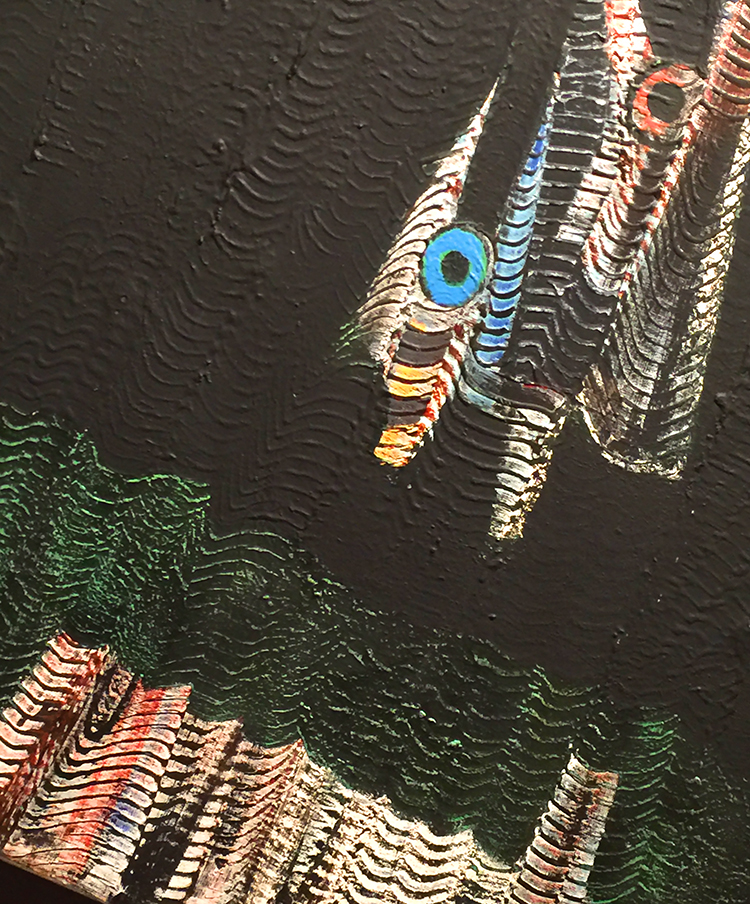 There is a similar painting using this technique by Max Ernst in the Kunsthalle in Hamburg – showing flowers made with those grated heads- I just love it so much.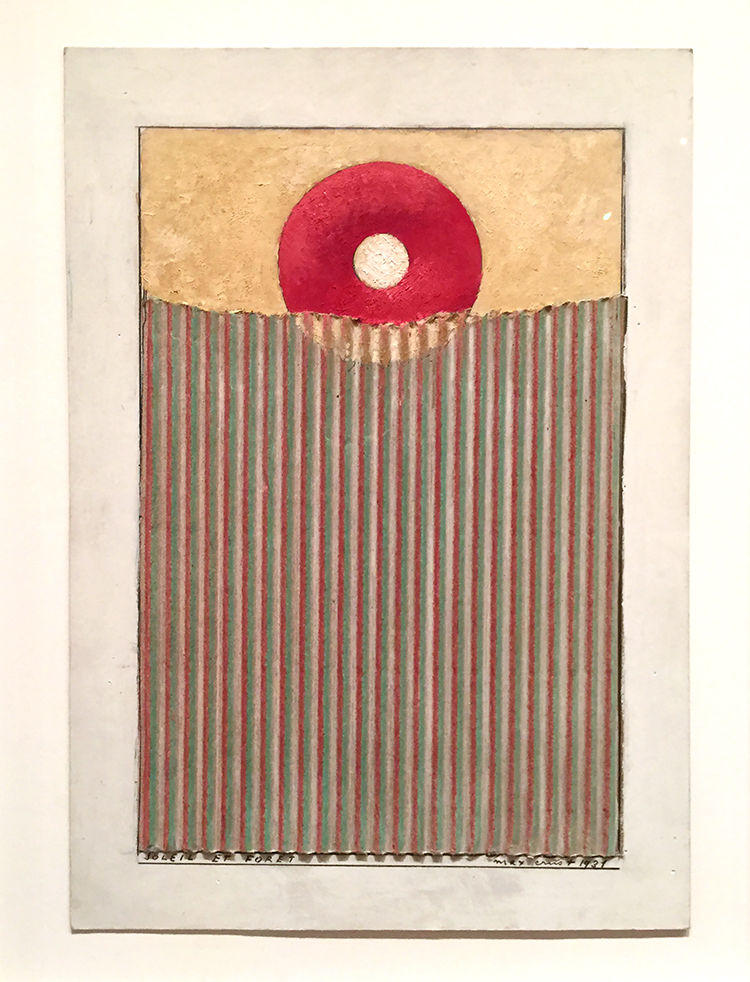 Sun and Forest, 1931 – cut-and-pasted cardboard with oil, gouache, and pencil on paper.
Kim and I called this one donut in a bag.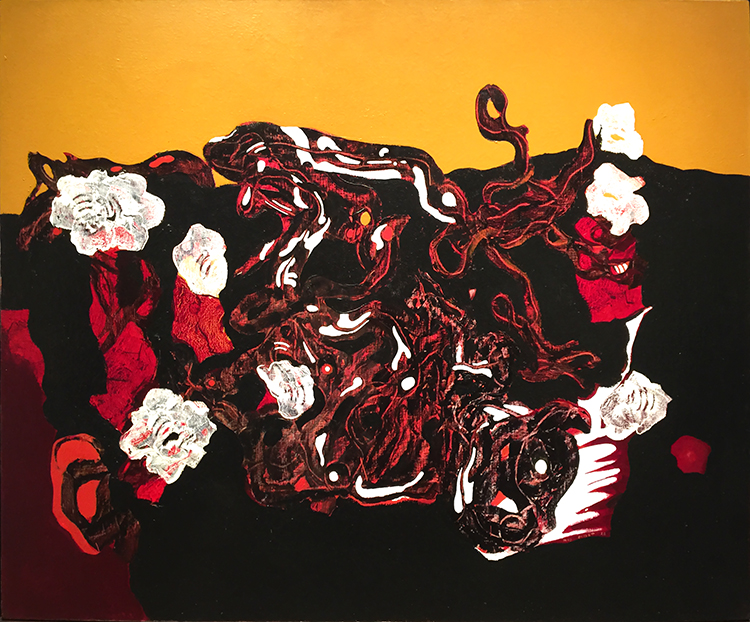 To the Rendezvous of Friends (The Friends become Flowers, Snakes, and Frogs), 1928 – oil
For this painting, Ernst built up paint in stages, then used grattage or scraping with hard-edged tools like spatulas and palette knives to expose the underlayers and create surface textures where exceptionally fluid paint is pushed to he tool's edge.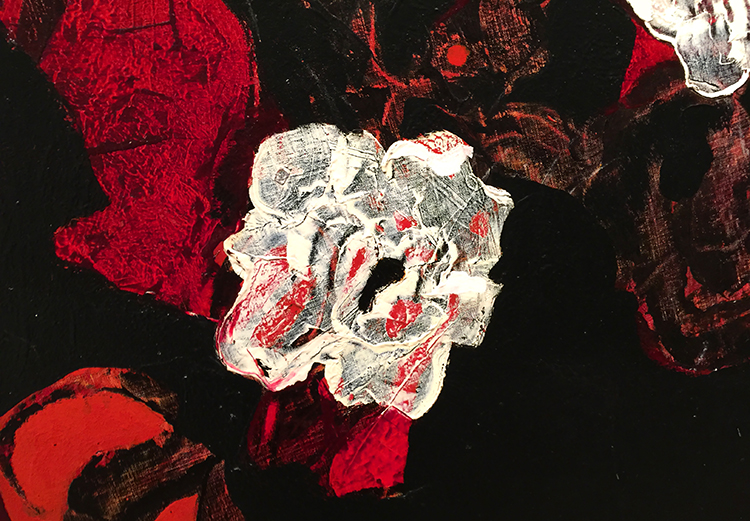 I love this – it is something I sometimes do in my art as well but of course working with acrylic paints, limits the time and amount of layers due to the fast drying time of acrylic paint.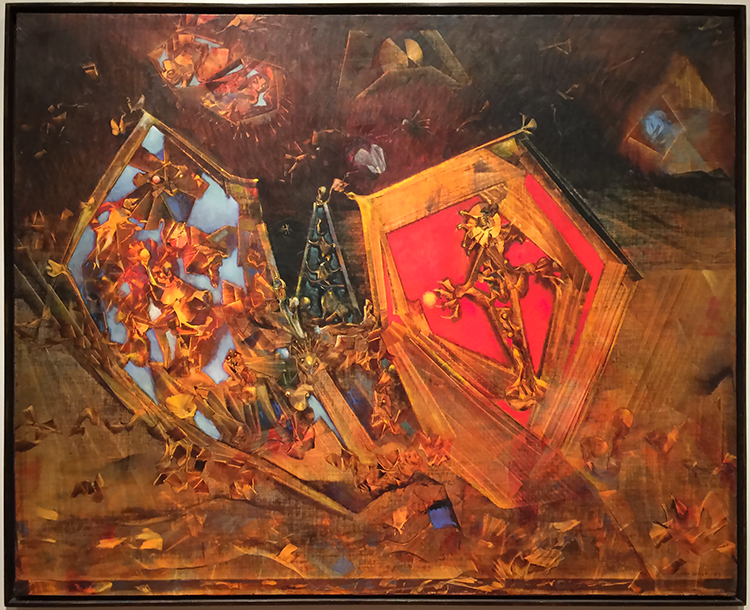 Mundus est Fabula (the world is a story), 1959 – oil on canvas
look at the amazing dimension and depth he created by using a squeege to scrape off the paint – soooo beautiful.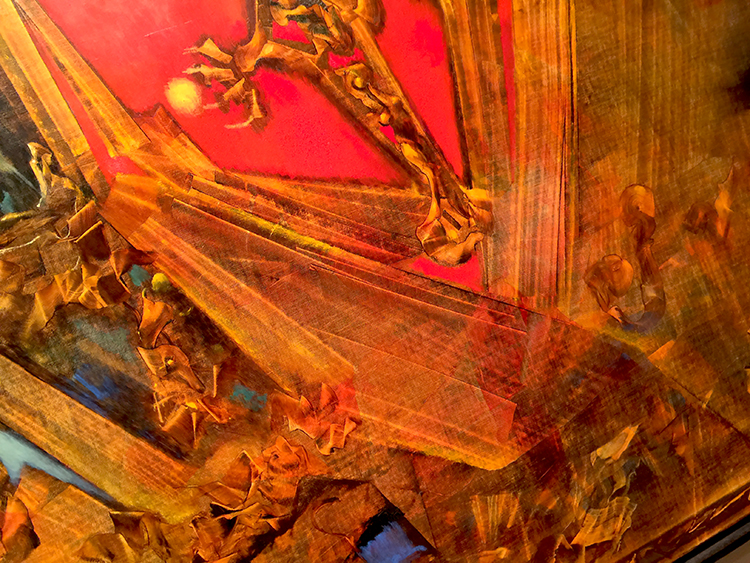 It made me so happy to see it!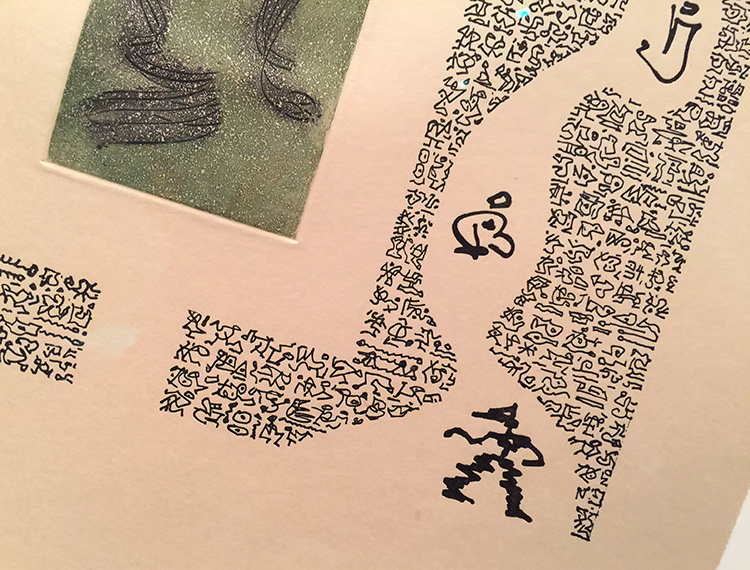 Erst also did a lot of book illustrations and I was especially mesmerized by his self invented hieroglyphic script. Isn't that the coolest?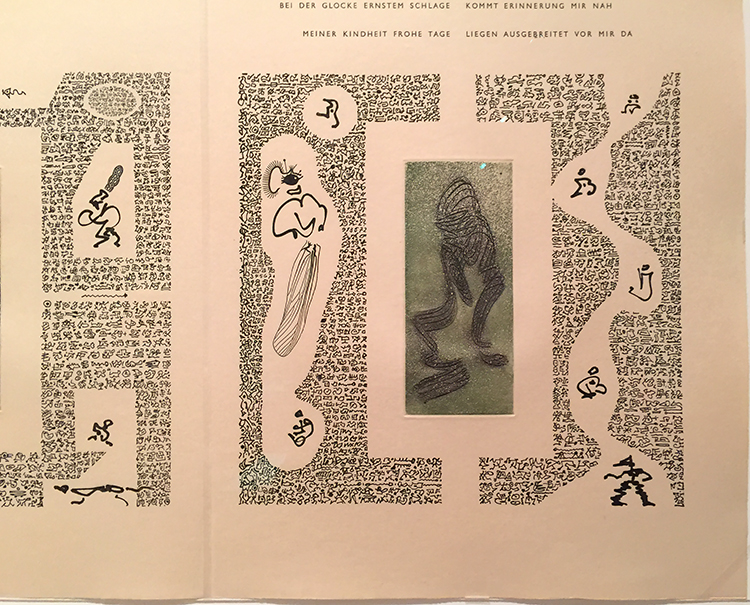 Another wonderful bronze!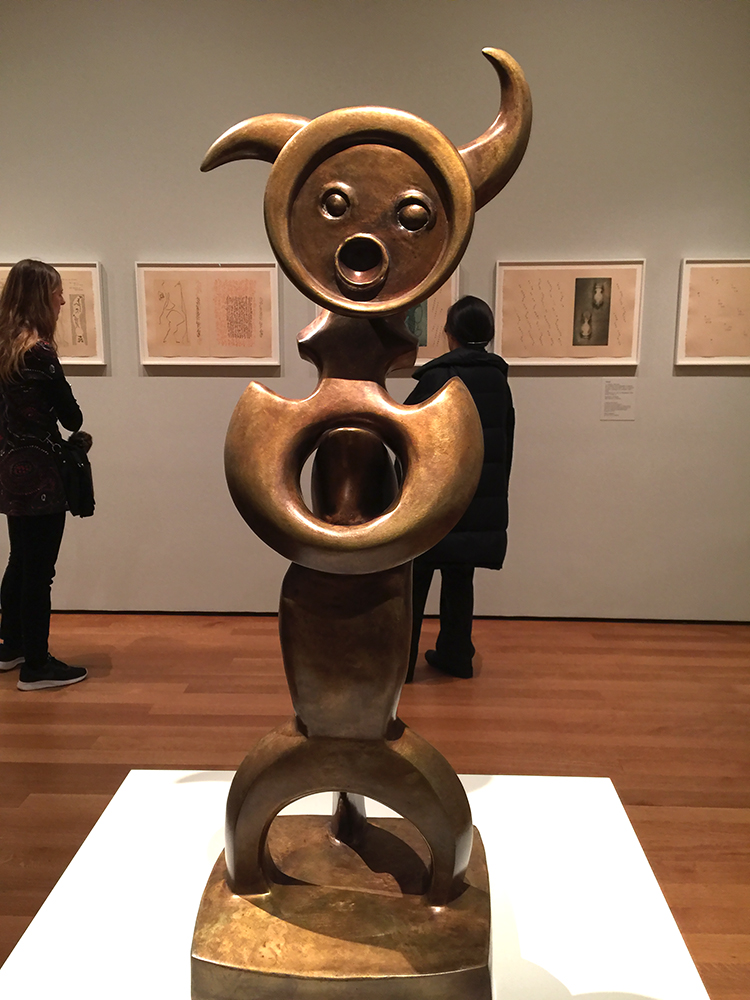 And last but not least those super tiny etchings (about ATC size) with watercolor and ink additions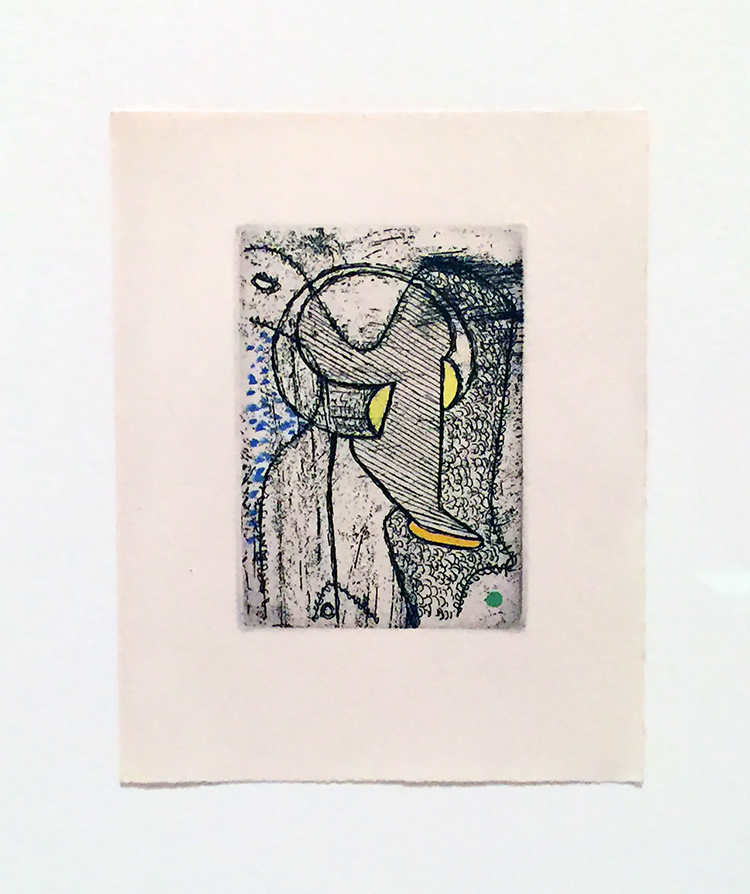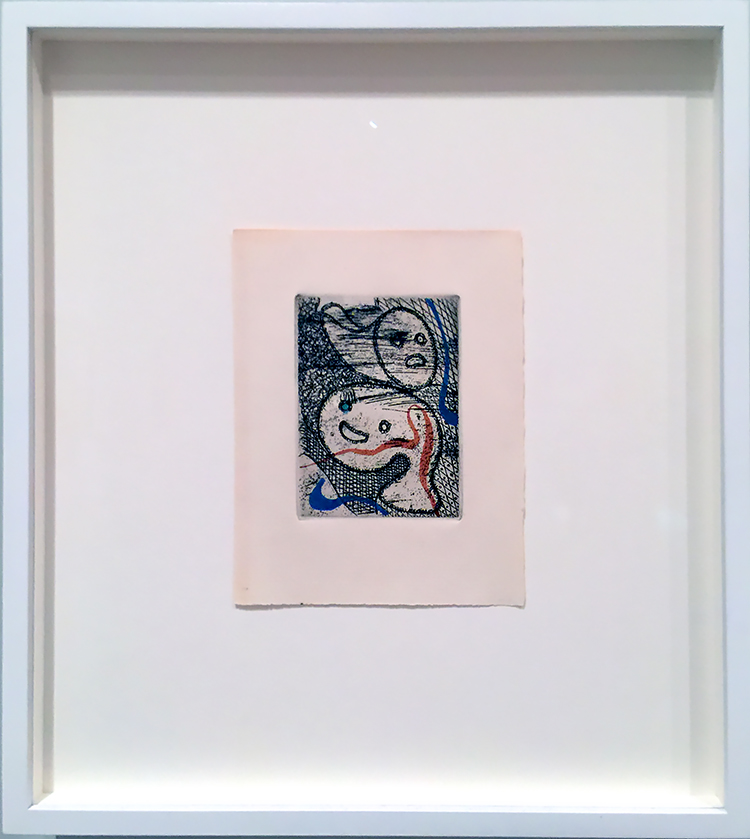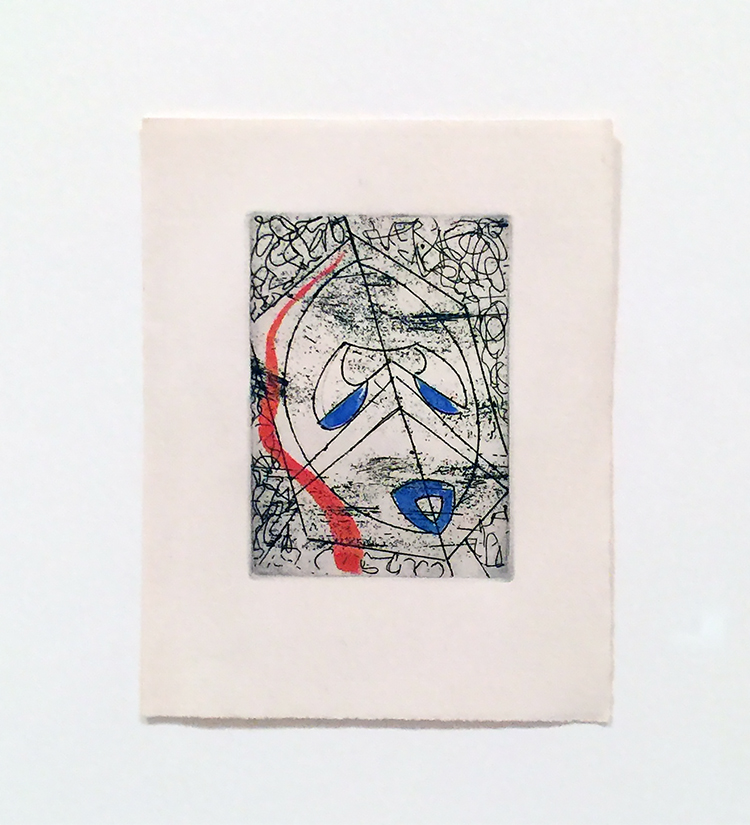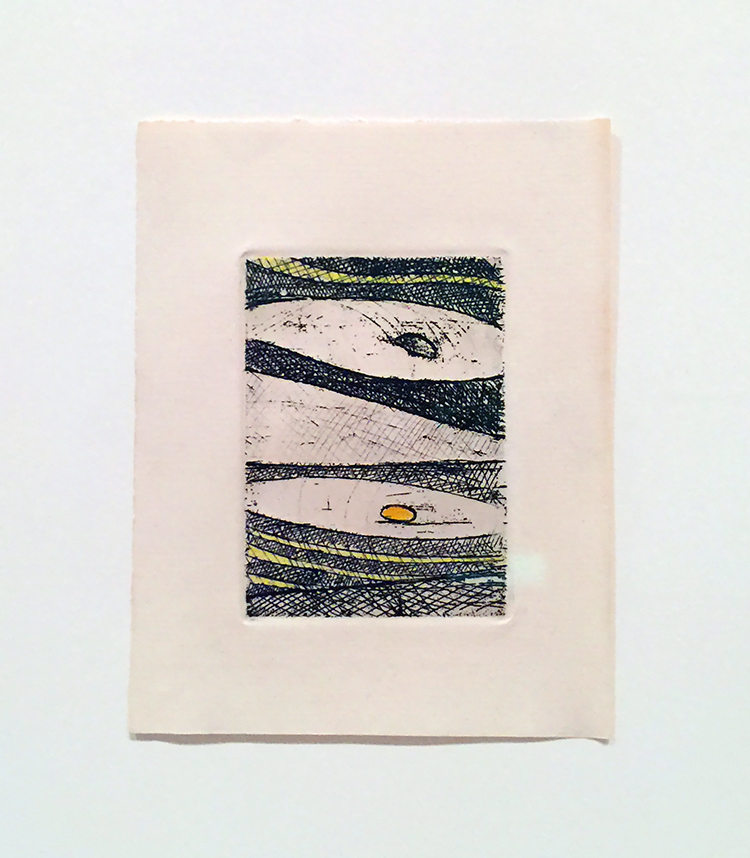 A wonderful and inspiring Art Stroll for sure. I cannot wait to play with some of the ideas that popped up in my head while looking at his artwork. I hope you enjoyed it as well :)