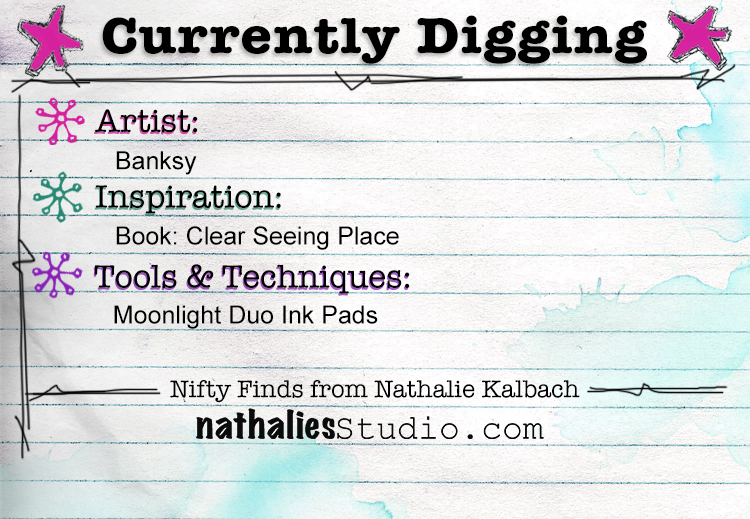 Once in a while I thought I would share with you some nifty finds – like an Artist who's work caught my eye…, some Inspiration or the what, when and where that caught my eye and got my creative juices flowing, and Tools & Techniques I am currently digging like a new way to use a material or an application that I'm taking away. Hope you enjoy this.

Ok by now everyone has seen it- but hey- I need to say it again – BANKSY – come on – this is brilliant!
After the painting was auctioned at Christie's it went to shred itself under the eyes of auctioneers and bidders – art history – boom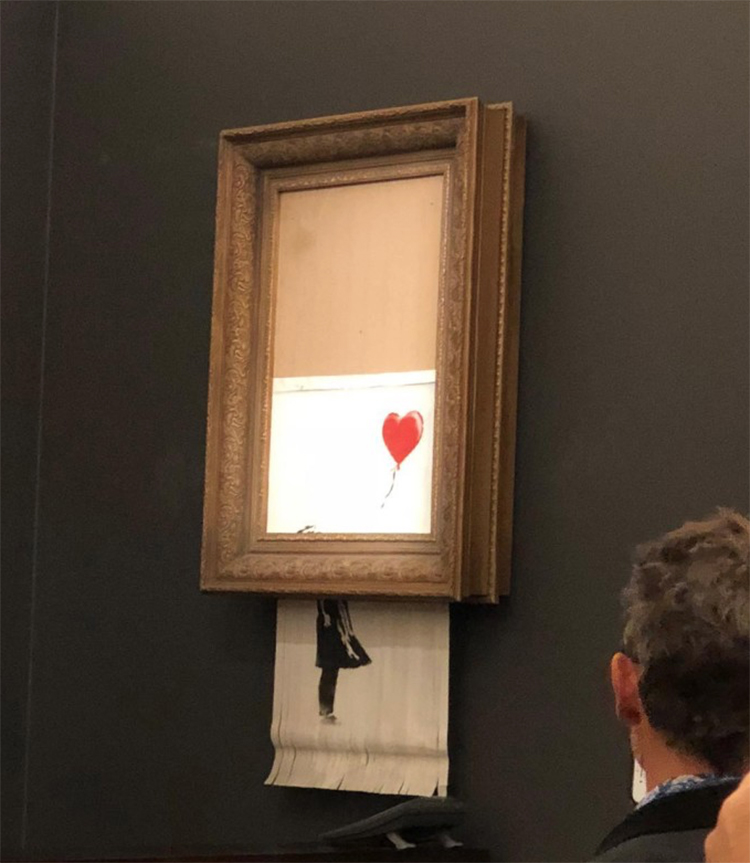 What do you think about it?

I loved reading this book by Brian Rutenberg: Clear Seeing Place.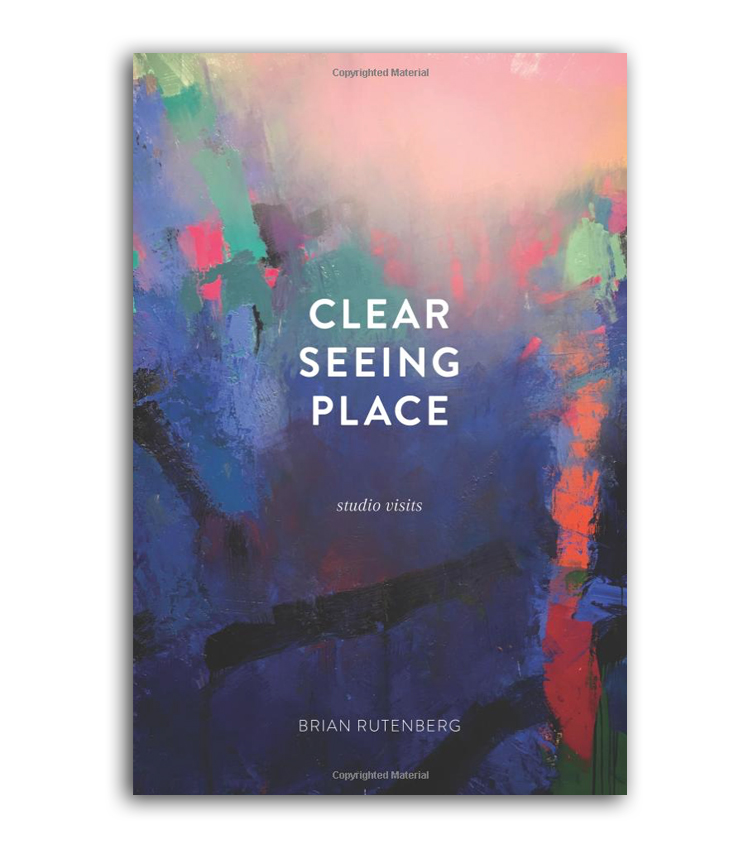 Little nuggets of wisdom of his live as an artist. One of my favorite paragraph from the book:
"There is nothing more ancient and intimate than making a mark with your hand to show another human being. It says "Hey, I love you , and I made this for you to see." Brian Rutenberg in Clear Seeing Place

I have mentioned those really cool Moonlight Duo Inkpads by Rubber Moon before- but …seriously – every time I use them I fall in love again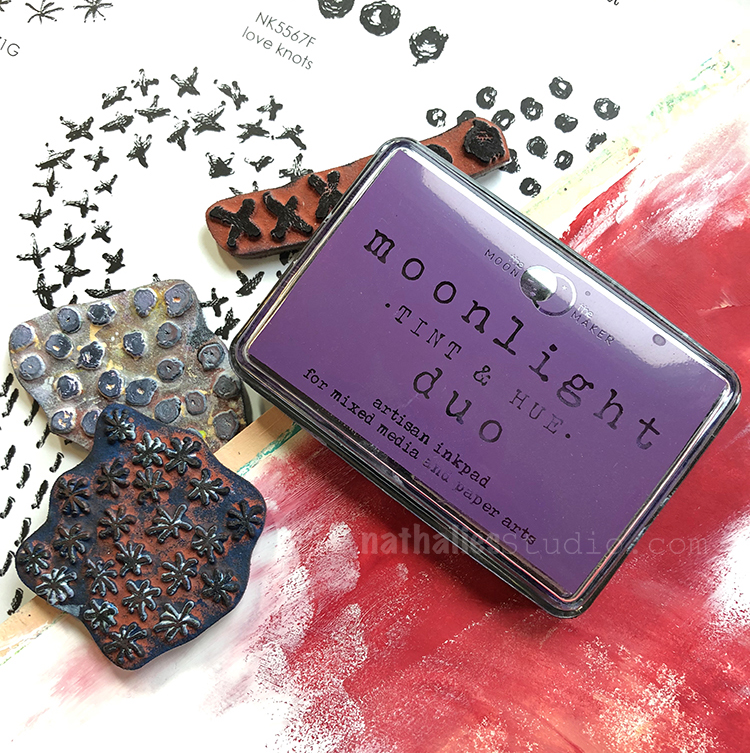 Those Inkpads come in gorgeous color with a split ink pad -one is the color you see and the other is white which lets you a) stamp in white and b) mix the white with the original color to create a tint. But wait …that is not all …it is also archival and waterproof once dried. Excuse me WHAT? Yes- you heard right.The ink is hybrid ink which is quick drying like a dye but with the permanence of a pigment. I love love love those- I am using them more and more and having a white ink pad that dries waterproof -best thing on top of it all. I just ordered their brand new colors and cannot wait to play with them.
---
What do you think of this month's Currently Digging stuff?