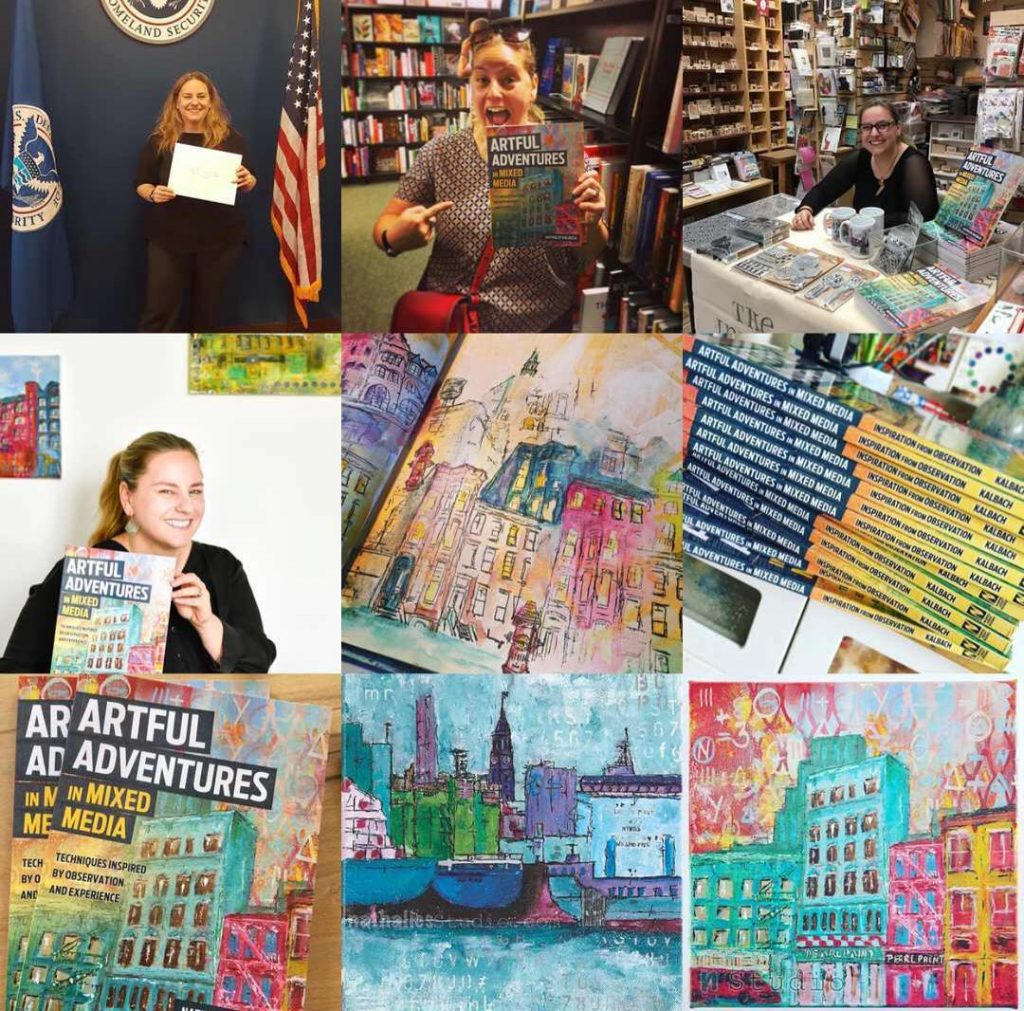 What a year this has been! Besides 2017 being a bit of a rollercoaster ride with some health issues with my shoulder and neck and some other world issues, it was a year of mile stones for me for sure.
Becoming an American Citizen after living for four years here and publishing my first book Artful Adventures in Mixed Media were major and weird and awesome and fun! I will never forget the experiences and feelings tied to these two events.
2017 was also a wonderful year because I had my godson visiting me– which was a cool and bonding experience as well, I am sure neither he nor I will forget this.
An epic road trip reminding me to appreciate our world we live in, to respect nature and history and how fortunate I am to have such an awesome husband who shares the same ideas, values and interests with me. We called it the Tour of the American Ancients  
And also last but not least a highlight was meeting the many wonderful students and workshop organizers this year at A Work of Heart in San Jose, CA, The InkPad in NYC, OOAK in Salem, NY, Artiscape in Dublin Ohio, My Heart's Fancy in Oklahoma, Scrapbooking Forever in CA, Everything Scrapbook and Stamps in FL, Art Workshops in the U.K, in Nathalie's Studio, NJ, Queen's Ink in MD and  Runaway Art & Craft in Salem, Oregon, thank you all for coming and inspiring me right back! I cannot wait to come back to many of those places in 2018!
Thank you to all of you who joined me on this Artful Adventure in 2017 – you are amazing! I wish you a wonderful, healthy, creative and peaceful year 2018!