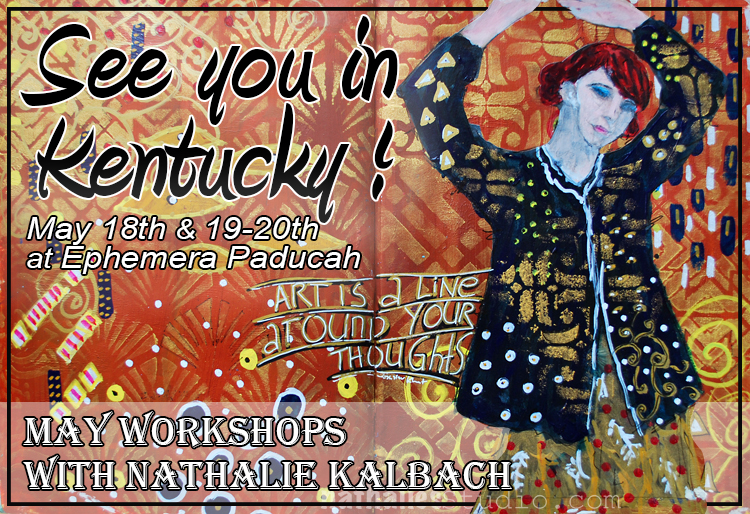 I'll be teaching two workshops May 18th, 19th-20th at Ephemera Paducah – the day-long Mono Print Painting class and the 2-day Artful Adventures in Art Journaling class.
This is going to be a super fun weekend of creativity – truly an Artful Adventure :) Also this weekend in the cute town of Paducah is their big Arts and Music Festival so you will be creating and learning during the day and then you can enjoy the festivities at night around town. It is a great time to plan a weekend getaway with lots to enjoy in Paducah.
Here is the registration link and info about signing up for both workshops to save $$$!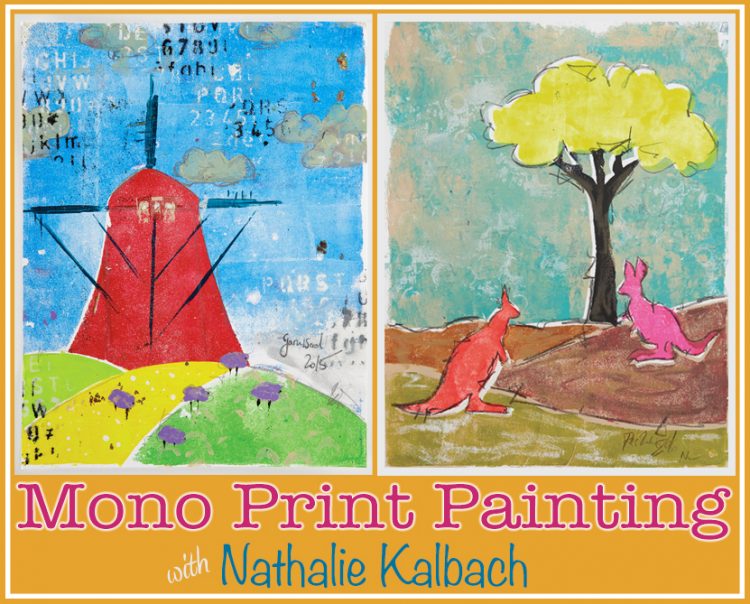 Mono Print Painting: Friday, May 18th: 9am – 5pm (Lunch, drinks, and snacks included!)
Join me with you gelli plate for a day long class in Mono Print Painting. We will dive into the basics of mixed media mono printing first and I will introduce you to the Mono Print Painting technique inspired by H.N. Werkman. I will show you different ways on how to create elaborate and layered mono printed paintings using self made tools as well as stamps and stencils. I will share with you my thinking process on developing the technique and how we you can put your own personal spin on it, so that you can take your art to a whole different level.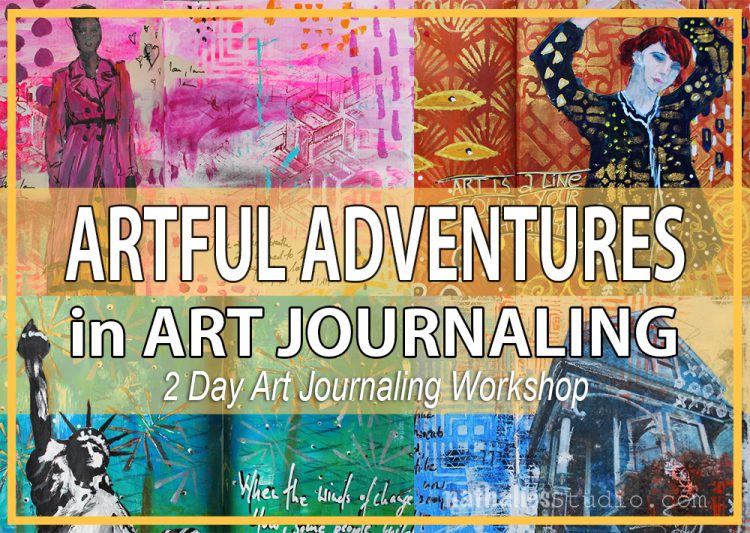 Artful Adventures in Art Journaling: Saturday-Sunday, May 19th-20th: 9am – 4:30pm (Lunch, drinks, and snacks included both days!)
Let's go on an Artful Adventure together and explore all the different ways to find inspiration for our Art Journaling!
Pack your bags with the basics for this 2-day adventure. We'll explore color theory and ways to master composition with the Principles of Art. As our journey begins we'll meet some of the great artists of the world and see how their style and methods can inspire our own creations. Then as we travel together we'll spend some time exploring transfer techniques, collage and layering processes, and ways to create both visual and actual texture. All along the way, we'll be gathering inspiration from the sights we see and the people we meet. We'll pull everything together when we reach our destination – the pages of our Art Journal!
So join us for this weekend of creating art, learning, and enjoying a special event all in Paducah, Kentucky!