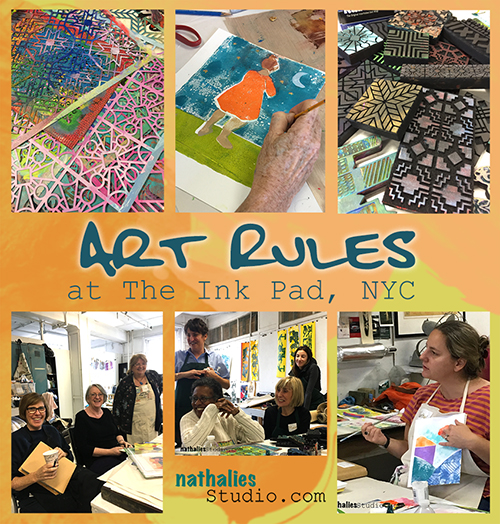 I had such a wonderful time teaching my Art Rules Workshop at The Ink Pad in NYC. It was a two day workshop and we explored lots of wonderful artists.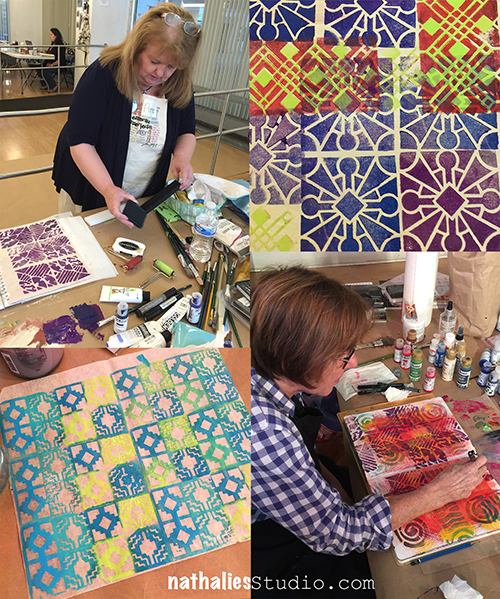 We created a huge amount of pattern using my new ArtFoamies designs which were …quite liked :)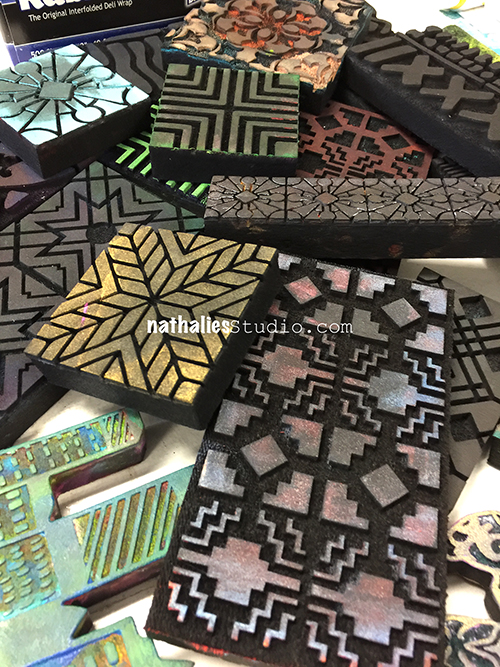 We played with color combinations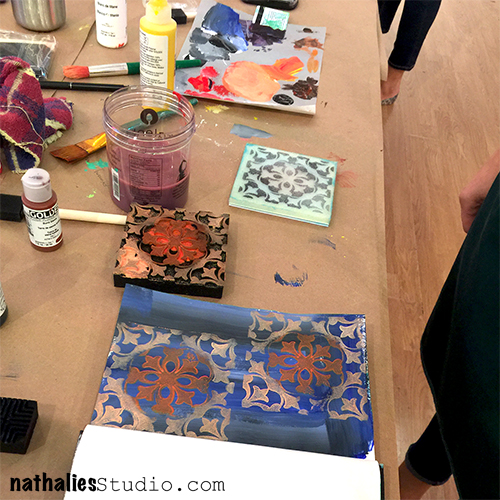 and pushed and pulled layers in our art journals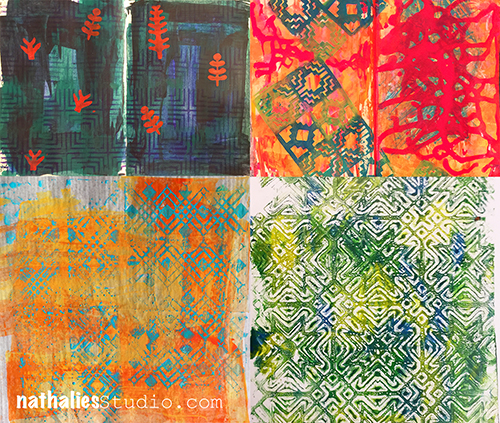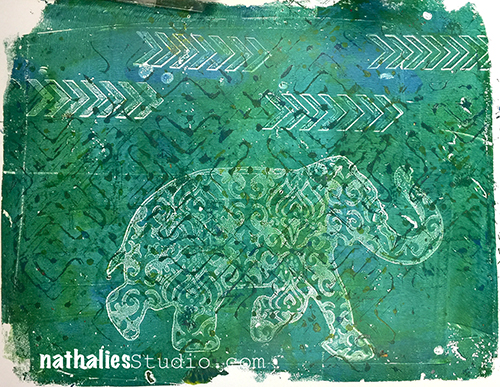 and ….even played with some not yet released supplies …can you spy them ?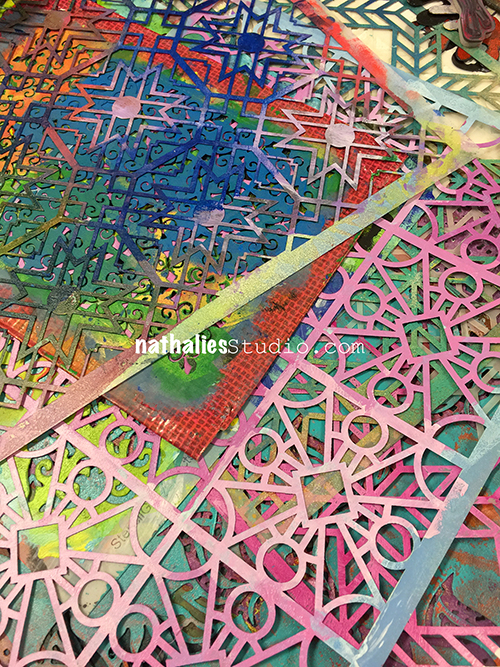 The second day we had to move into a different class room due to a little mistake by Westbeth but due to the amazing organization skills of Anna from The Ink Pad and our wonderful and helpful students, that wasn't a big deal and we actually liked our second home a lot – it was a real printmaking studio.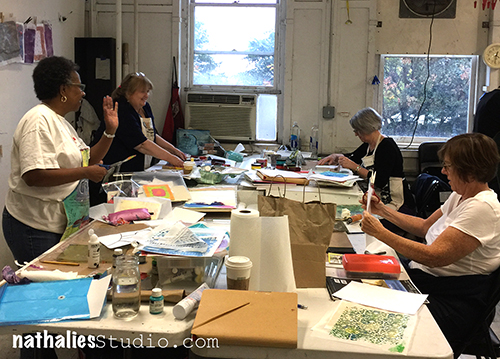 It was such a wonderful group of students,
lots of laughter during the class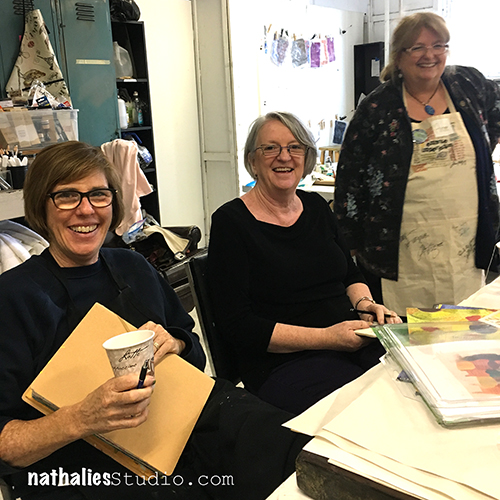 and happy faces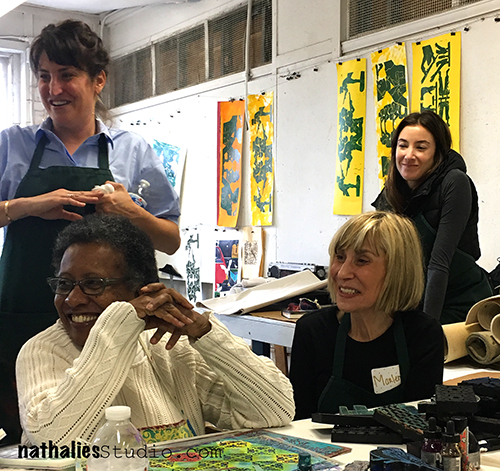 and beautiful artwork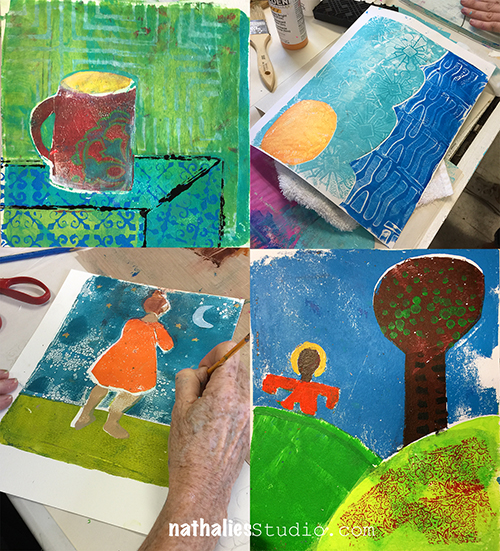 each student exploring their own style.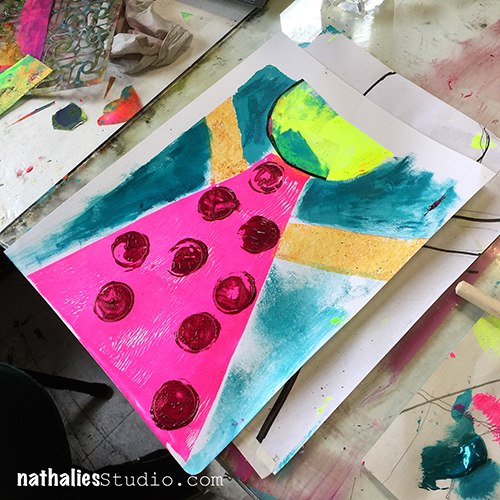 Combining new and old techniques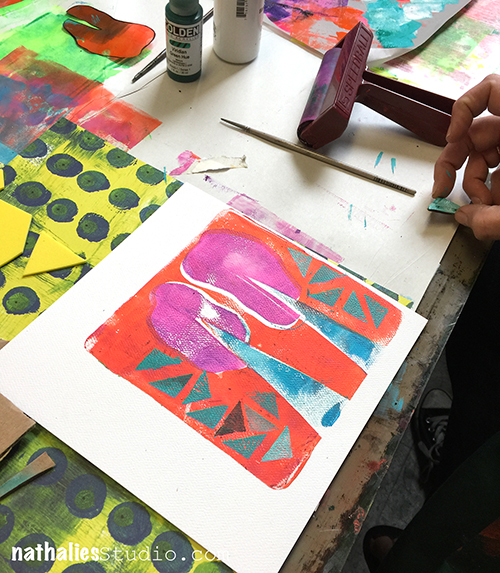 and getting out of the box to be rewarded with awesome results.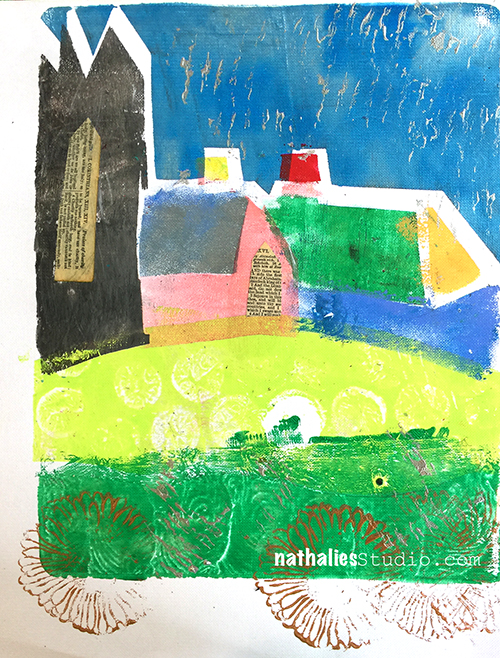 Aren't they the cutest?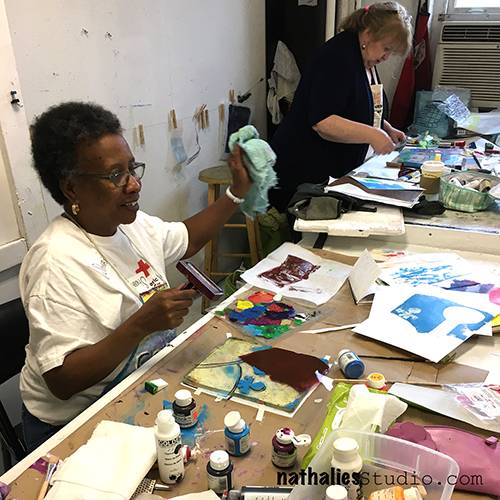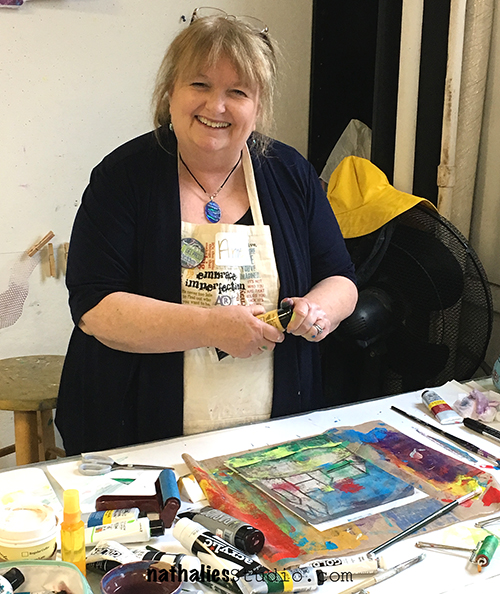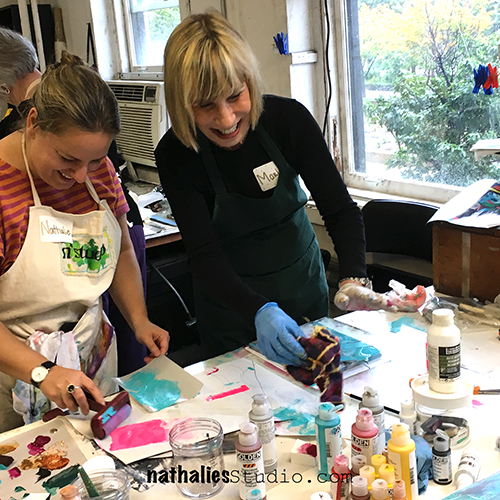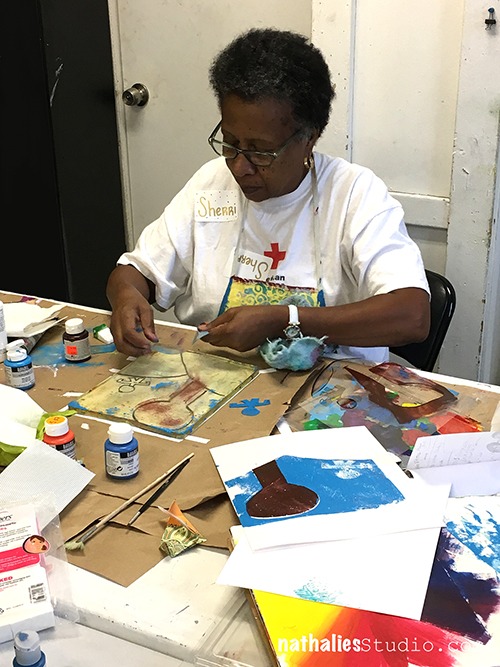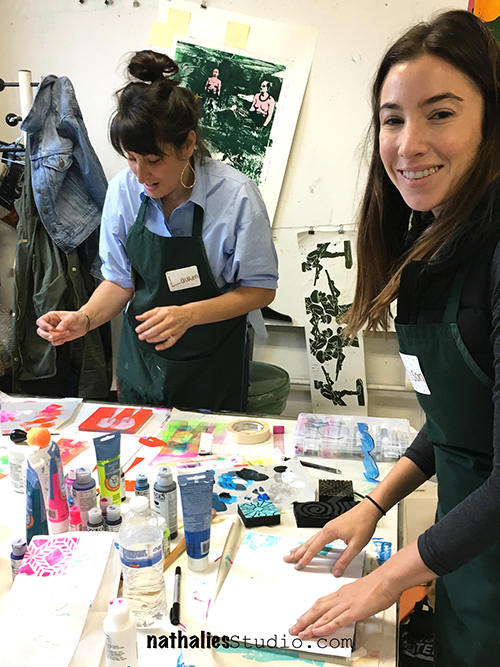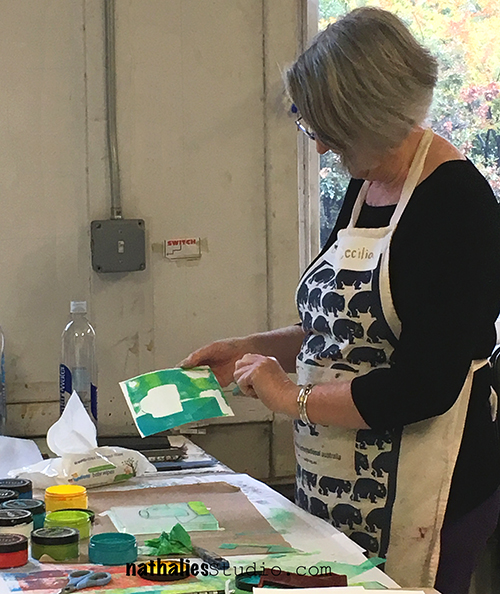 Beautiful finished art journal pages  make me happy  …and I assume the students too :)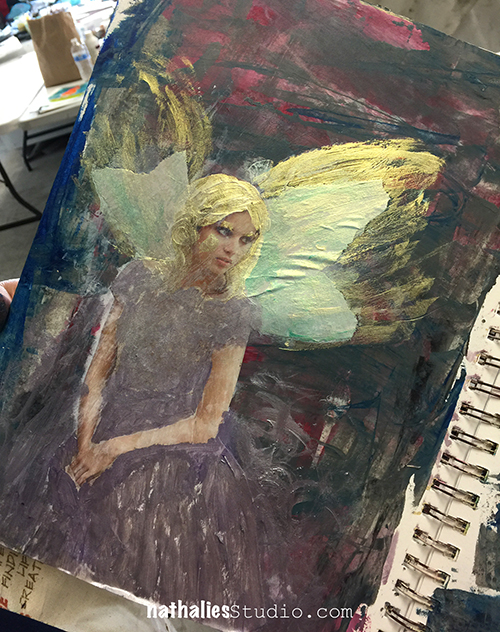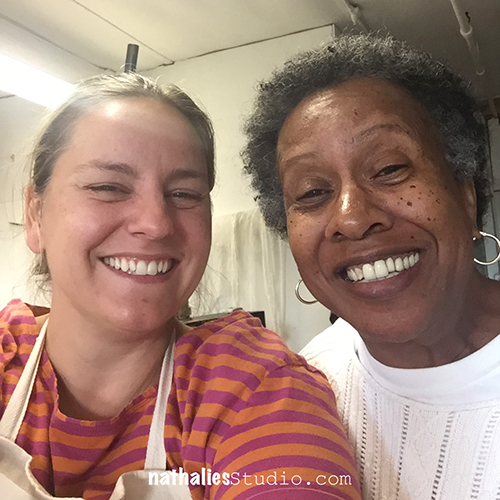 Thank you all so much for joining me, you rocked. And a huge thank you to Anna from The Ink Pad -it is always wonderful to teach for you!!! Cannot wait for the next time at The Ink Pad!
Would you like to come to one of my In-Person? Check out my next workshops at The Queen's Ink in Maryland and more on my In-Person Workshop Page.
I would love to have you!