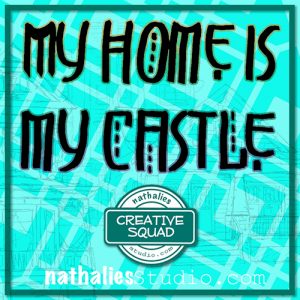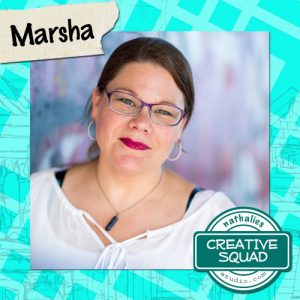 Happy New Year from the Creative Squad! We're kicking off a new theme here but first we would like to say a big hello and welcome to new squad member Maura Hibbitts! We are so happy to have Maura and her super creative style on the team so stay tuned for her first project later this month :) And now we have a lovely project from Marsha Valk, who explores a technique by artist Max Ernst using my new Stroll Around the Block and My Home is my Castle stamp sets. Our theme this month is My Home is My Castle – Home means many different things depending on who you ask and where you are in the world. This month we're thankful to have a place to call home, a place where we can rule and be King – or Queen :) – of the castle!
---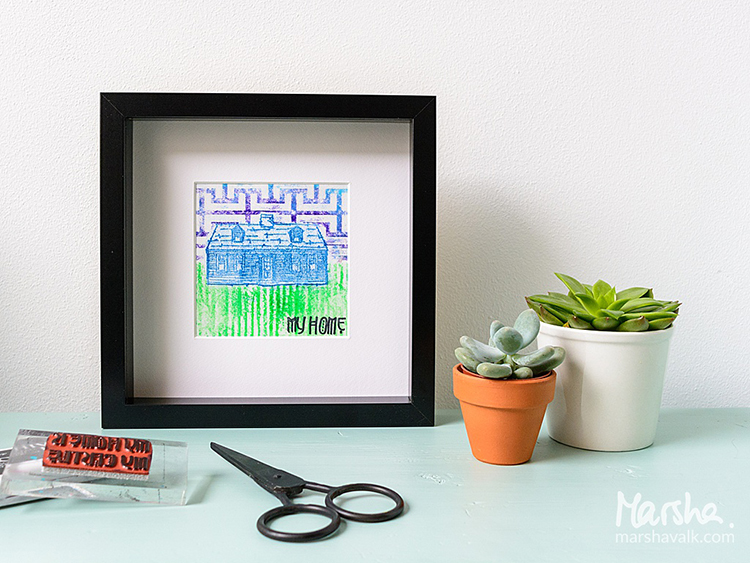 Happy 2018!
Oh, how I wish I could have a home like the ones in Nat's new Stroll Around The Block stamp set!
My own home isn't anything like that, but remarkably enough, there is one stamp in the set that reminds me of something I have in my house. It's a screen print of an American house similar to the Craftsman house, and I decided to start with that stamp.
Of course, I could have just stamped with it, but I recently went to the Max Ernst Museum in Brühl, Germany and there I saw Ernst's fascinating work composed of pencil rubbings of wood and other materials. Max Ernst invented this technique in 1925 en he called it 'frottage'.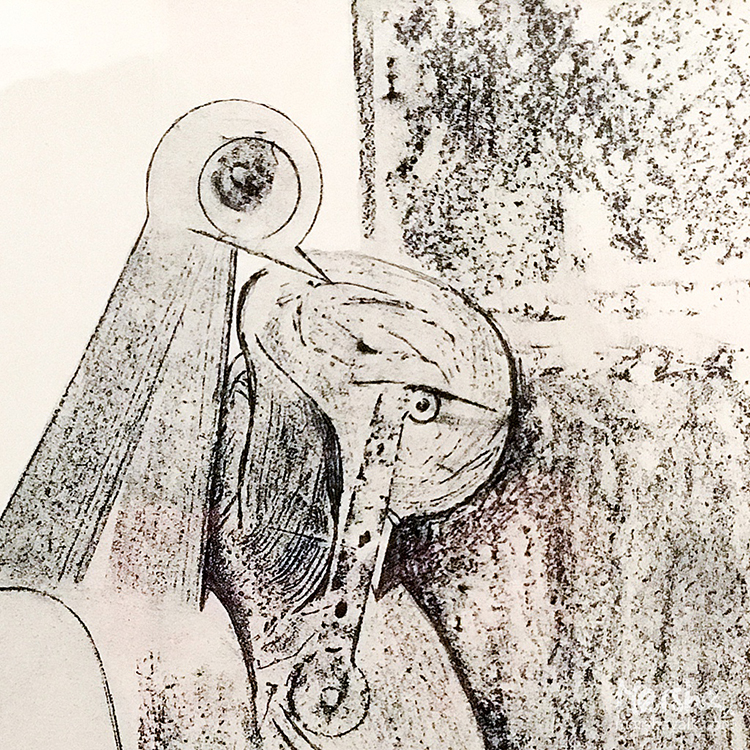 I wanted to try if frottage works with rubber stamps too. And… it does!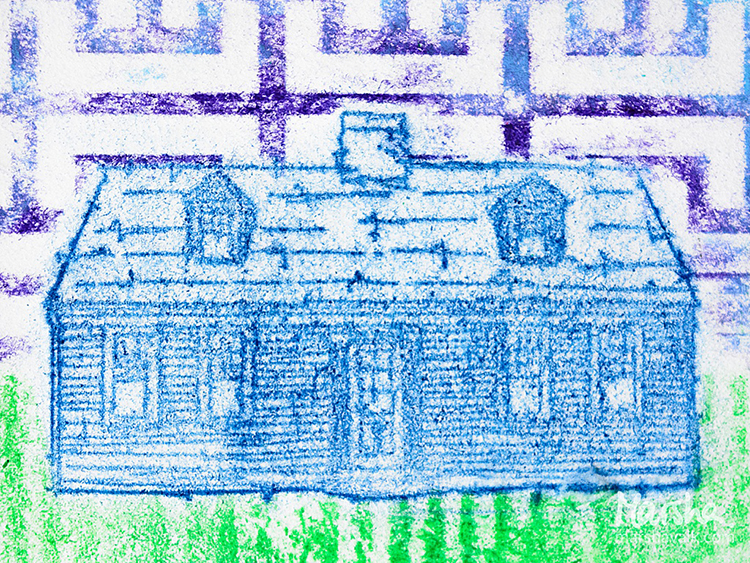 I used wax crayons, but you can also use coloured or graphite pencil and charcoal instead.
As for paper: a thin paper works best, so use printer paper or look for something of a similar weight and smoothness.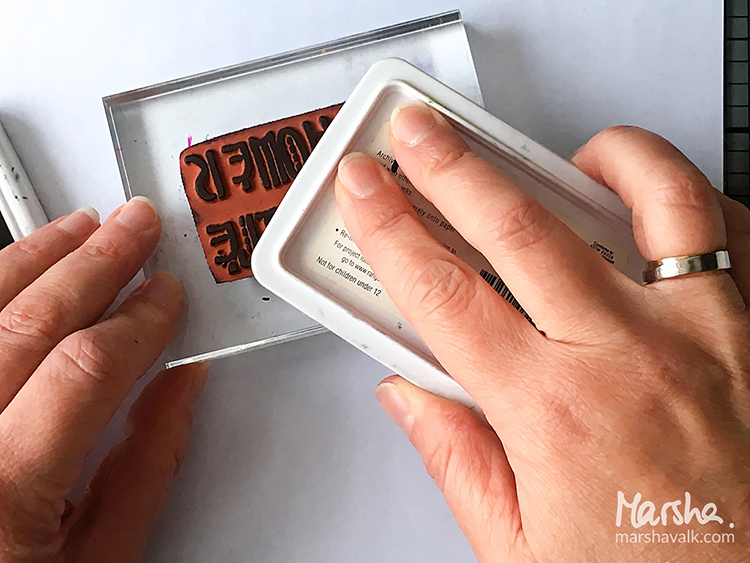 You have the option to stamp the My Home Is My Castle text first before applying the wax crayon.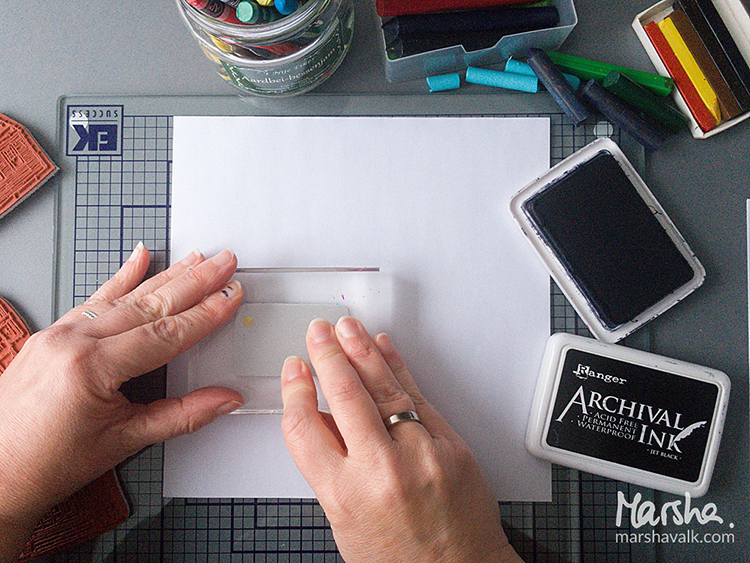 Or, if you'd rather stamp the text later on, then I suggest testing if your stamping ink stays put on the wax crayon rubbing first.
I had no trouble stamping over my rubbings with Archival ink, but a combination of other brands/materials may have different results.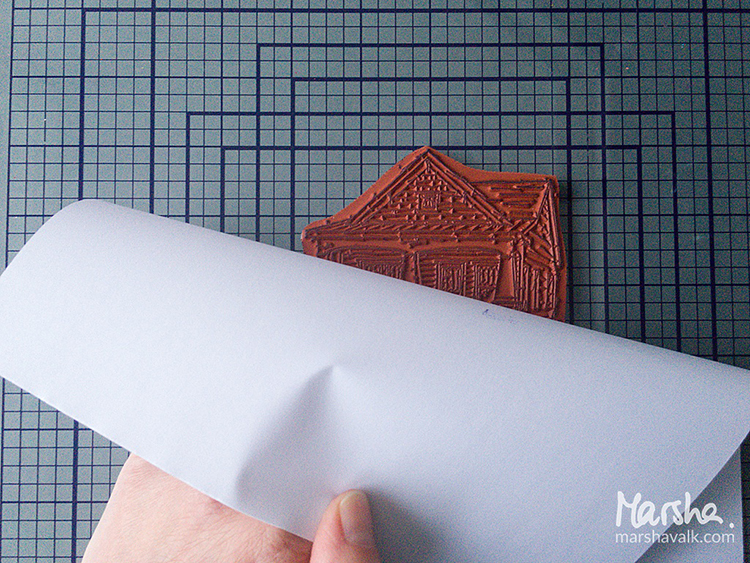 Position the stamp of the Craftsman house under the paper, image side up, and start rubbing over it with a wax crayon.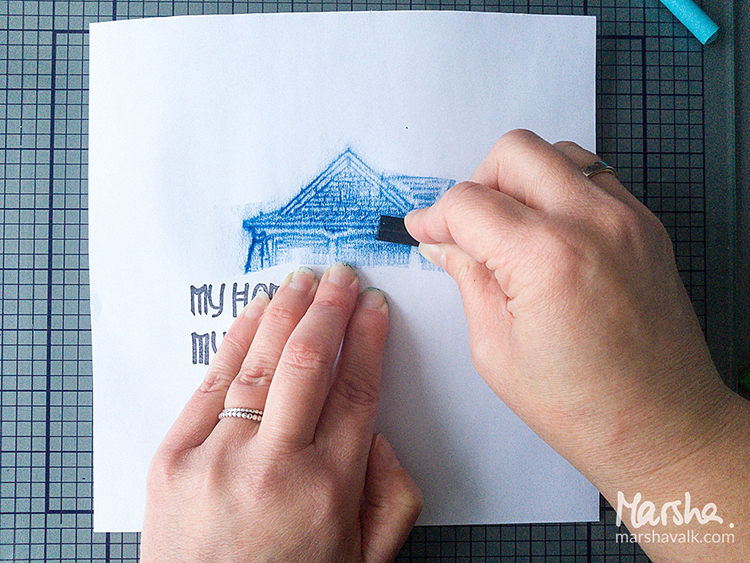 Rubbing with the long side of the crayon works best!
Create a landscape or background by placing background stamps or stencils under the paper and rubbing more wax crayon in different colours right next to the image of the house.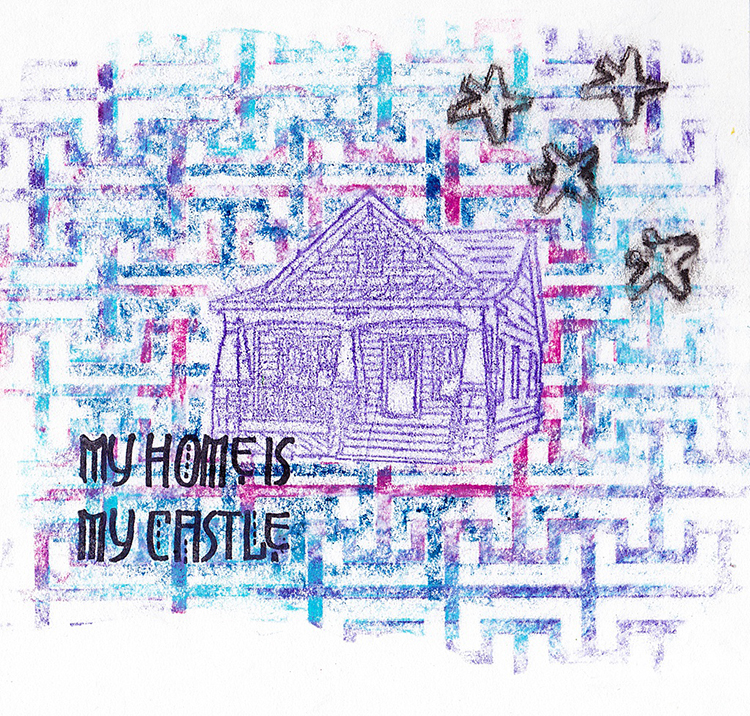 Also, try adding layers of different colours and textures on top of each other. Just have fun with it and see what you can come up with!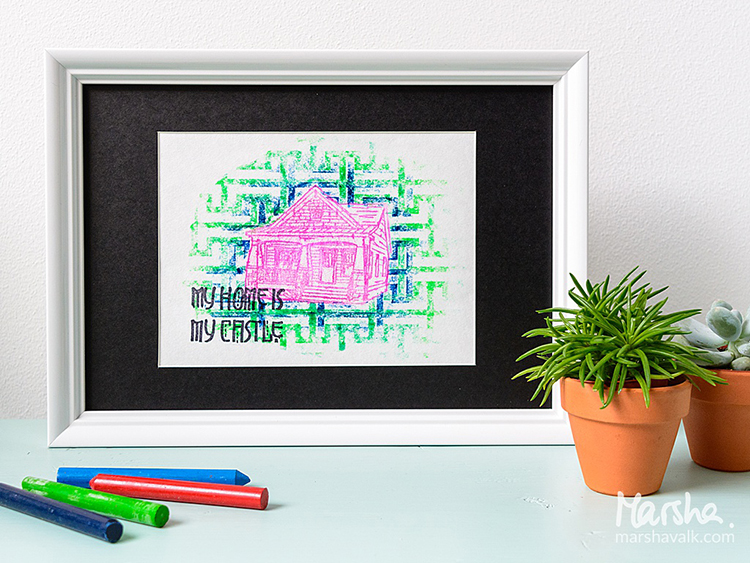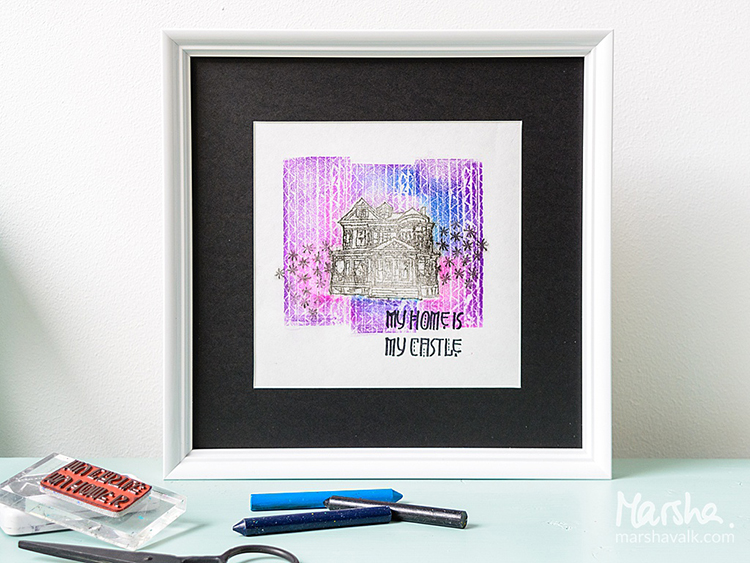 ---
Thank you Marsha for sharing this super cool technique with us – what awesome results too! In addition to computer paper, Marsha used the following supplies (some are affiliate links):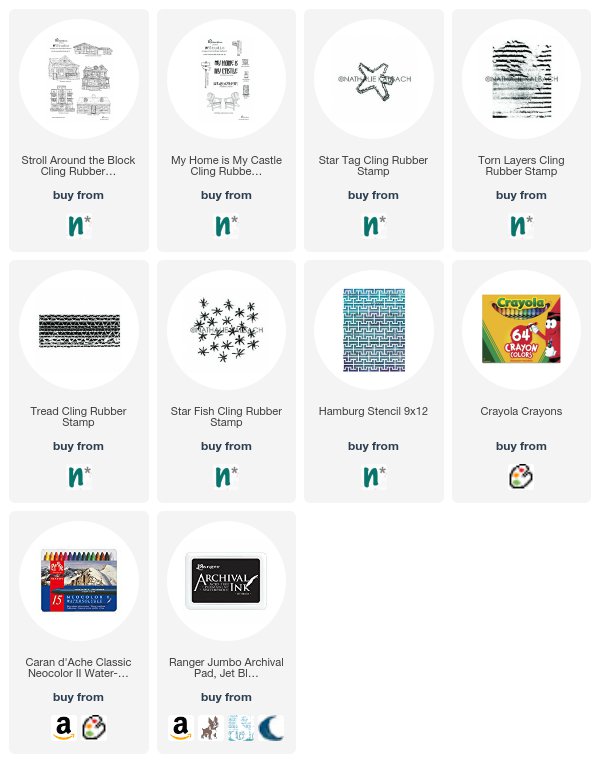 Play along with us too: I love to see how you interpret our monthly themes. Email me how you used my stencils and stamps with the theme and email me an image – I would love to share your projects in my next  "n*Spiration From Around the Globe".