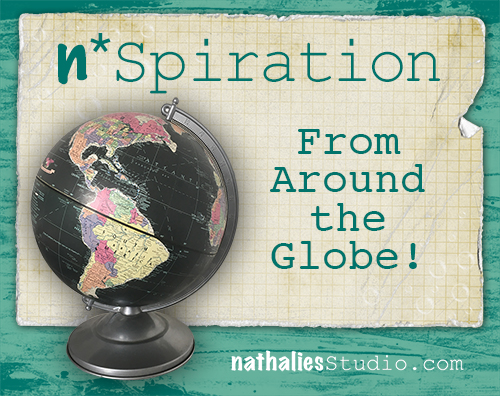 This Tuesday we're taking a break from our Creative Squad (they will be back next week with a new theme to play with!) to bring you some super fun projects from around the world. As you may know, my stamps and stencil designs are available for purchase online and maybe even in your local craft store, so crafters and mixed media artists and art journalers from around the world are using them. I am always excited to see how YOU use my products in your own projects. I am even more excited to share some of the beautiful and creative examples of these projects with you today. Enjoy this inspiration from around the globe!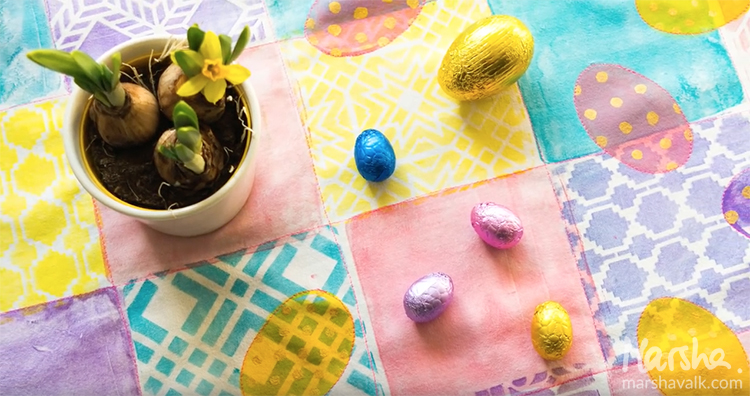 First we have a super fun idea from one of our Creative Squad members, Marsha Valk from the Netherlands, for an Easter-themed table runner. Although Easter was last month, this is still a fantastic way to use my stencils on a project that can dress up your table for any occasion. Marsha uses a whole slew of my stencils, including Buenos Aires, Santiago, Mesa Verde, Manhattan, Amsterdam, Toledo, and Chicago for a variety of cool patterns.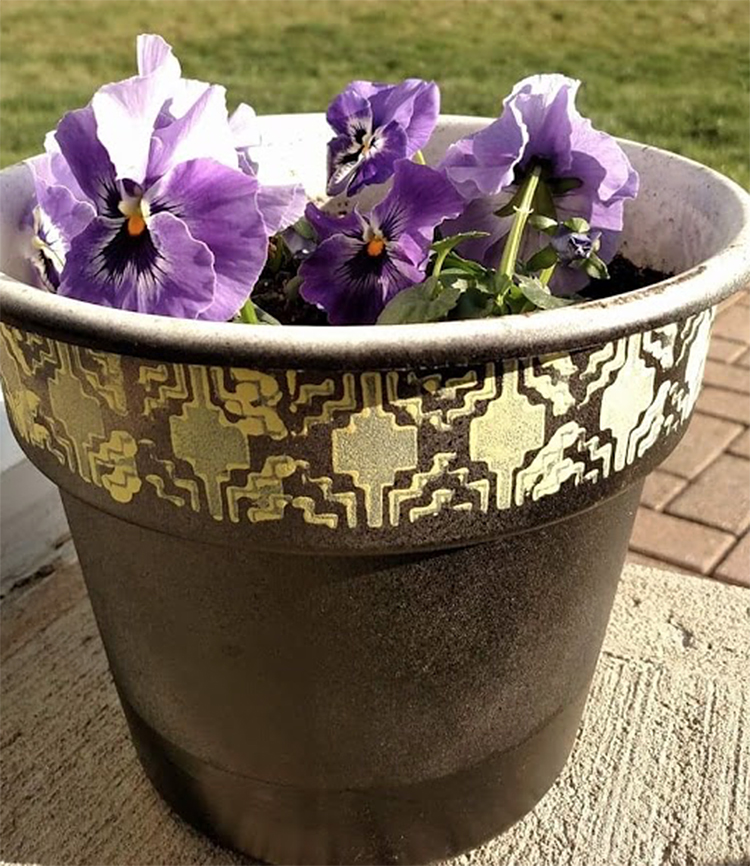 In honor of Spring, we have a gorgeous stenciled flower pot from Jean Dunning of Connecticut using my Santa Fe stencil. If you like this idea, stay tuned – we coincidentally have a similar project planned here at nStudio later this month ;)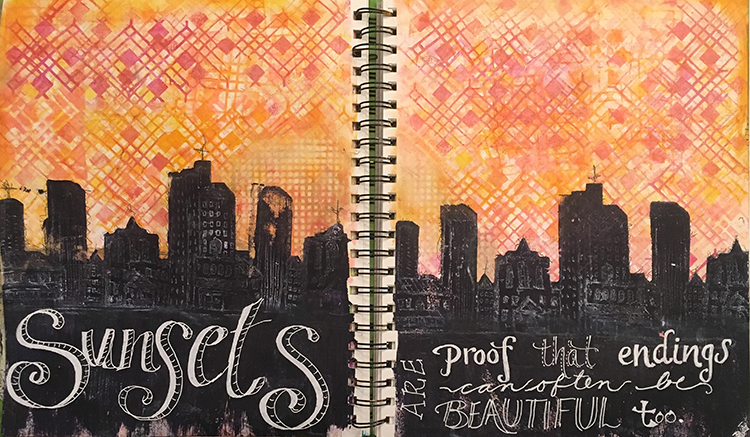 Here's an art journal page from Angie Winkler in Oklahoma using my Urban Scribble stamp set and my Chicago Positive Negative foam stamp set to create a beautiful urban sunset. I love the contrast and colors on this one, and the creative use of the Chicago stamps for the sky!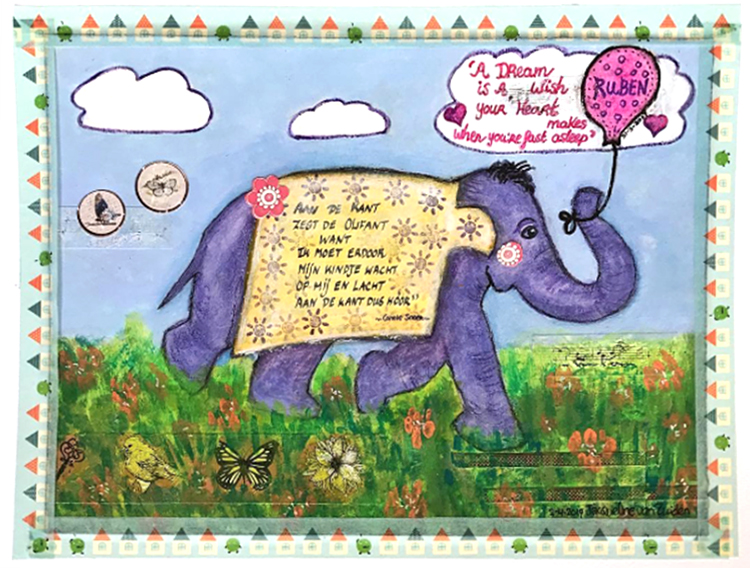 From the Netherlands, Jacqueline van Zuiden brings us a really cute gift for her new great nephew that all started with my Elephant foam stamp. It's super happy and I love the message :)
Join us again next Tuesday for another great project from one of our Creative Squad members!  They will be working with a new theme for May.  And in the meantime, share with me what you've been working on with my stamps and stencils.  I would love to feature your project in an upcoming post!