Nat's Creative Hood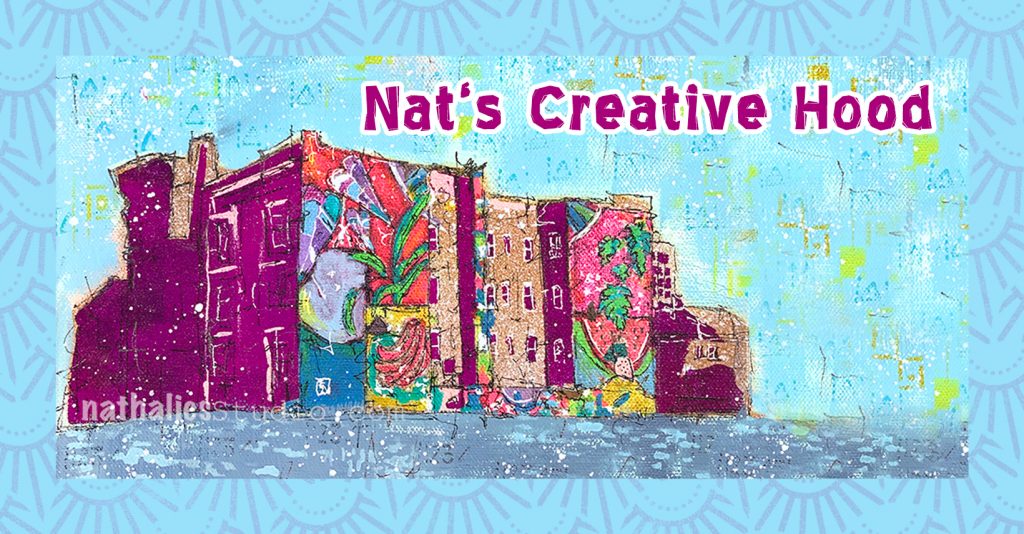 Nat's Creative Hood is a Facebook Group that I would love to invite you to join: https://www.facebook.com/groups/natscreativehood
This group is all about connecting with like-minded people, getting inspiration, discussing creative ideas, and sharing work you've created using n*Studio products or that was inspired by my work.
I moderate and read the posts, respond, and participate in the group as needed and as often as I can. But really, this group is as much about YOU – your artwork, your questions, your desire to create & connect, and your journey as an artist or becoming a full-time artist – as it is about me.
I hope you join Nat's Creative Hood to stay motivated, get inspired, share your work, give and receive feedback, and enjoy my tips to turn your creative passion into a full-fledged business.

What can you expect to find in Nat's Creative Hood? How about tons of friendly and passionate creatives, sharing some of their own artwork and commenting on others'? Yes! What about silly activities like mad-libs style Fill-In-Friday posts and hilarious do it yourself Wacky Wednesday Art Memes? You got it! How about news on upcoming Webinars like Spill your heART and online workshops like Creative JumpStart? Yup – all that good stuff and more! Join us!