My Book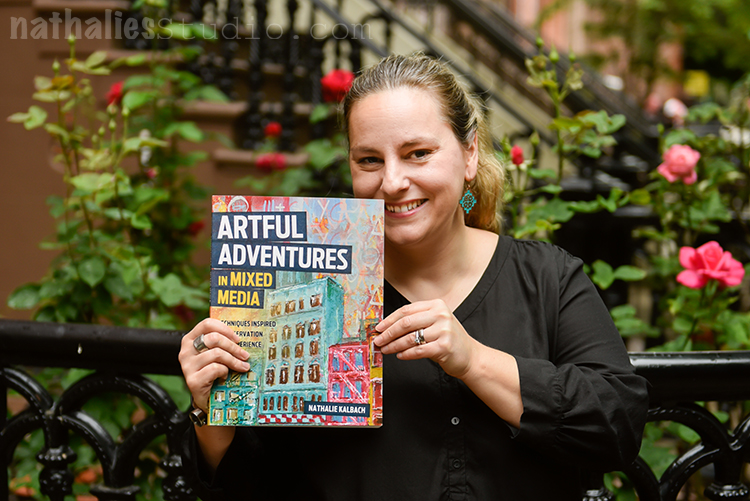 Create Remarkable Art out of What Inspires You:
Get ready to create extraordinary mixed-media art! This Artful Adventure is accessible to everyone, no matter your skill level. Whenever you take a stroll through your neighborhood, travel or are just out in nature, you're on an artful adventure. By learning how to actively collect and record what you observe and how you feel as you explore, you can transform these experiences into inspiration for making your artwork truly unique.
Learn how to make ironwork in Athens into a reusable stencil, how to make the edges of a natural geyser into colorful layers of textured gesso and how to imprint Alice's white rabbit on a colorful art journal spread. Each art tutorial inside is designed to teach you to seek your own inspiration and incorporate fresh ideas in your work.
With Artful Adventures in Mixed Media, you will paint, layer and collage your way to beautiful, meaningful art!
Inside you'll find:
A basic supply list, including how to build a personalized art-on-the-go kit
Tips and step-by-step instruction for getting the most out of your artful adventure
Mixed media art techniques, including collage, visual layering, textured painting, photo manipulation and even using embroidery floss
Just let me know in the Notes section of your order if you'd like me to sign it with more than just my signature ;)
Look who's reading my book…
Check out these super fun Artful Adventures inspired projects by my friends Mystele and Cat Scanlon!
And here's what others are saying about it…