Favorite Supplies
Often I get asked what supplies I use and what my favorite supplies are. Find a list of the supplies in different categories that I use over and over again in my paintings and art journaling. Note that some of those links are affiliate links for which I receive a small percentage of any sales generated by the link.
My Favorite Paints and Mediums:
I mostly work with acrylic paints, fluid, soft body and heavy body, depending on the texture I want to achieve and the surface I work on. Besides that I use Acrylic Inks, Acrylic Spray Paints, Matte Medium, White Gesso, Water-soluble Wax Bars, Graphite and Charcoal over and over again.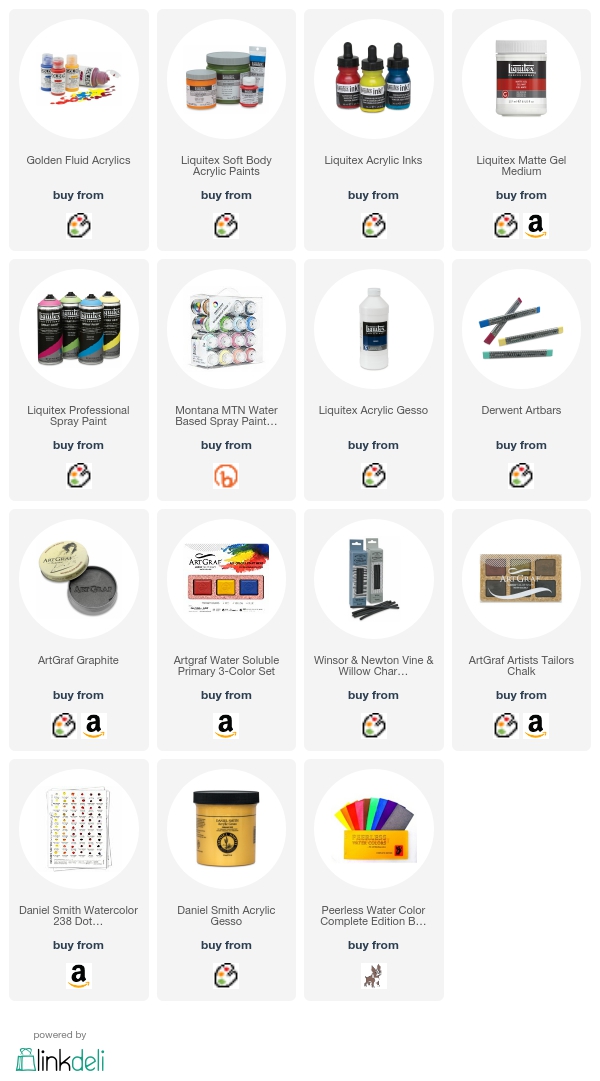 My Favorite Surfaces and Substrates:
I usually work either on canvas or in an art journal. I also love to use raw canvas which I stretch myself over stretcher bars, or use the fabric to sew up stuff, and I love to use corrugated cardboard which I collect from shipping boxes.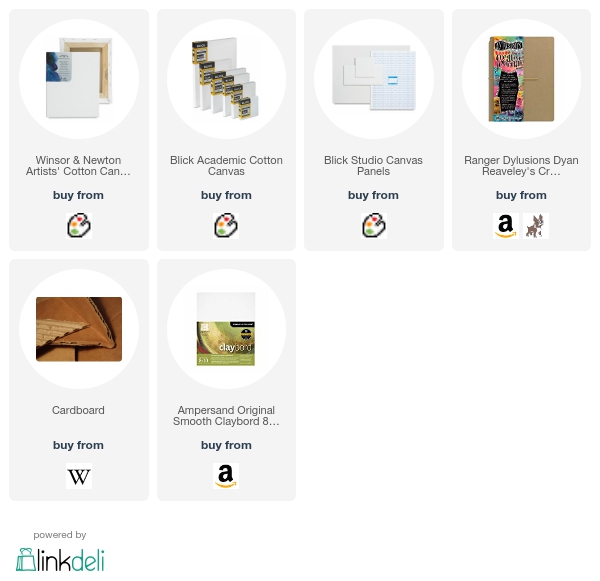 My Favorite Pens, Markers and Writing Tools:
Most important for me is that my pens work on acrylic paint surfaces. I use different pens, markers and writing tools depending on the surface I use them on and the look I want to achieve.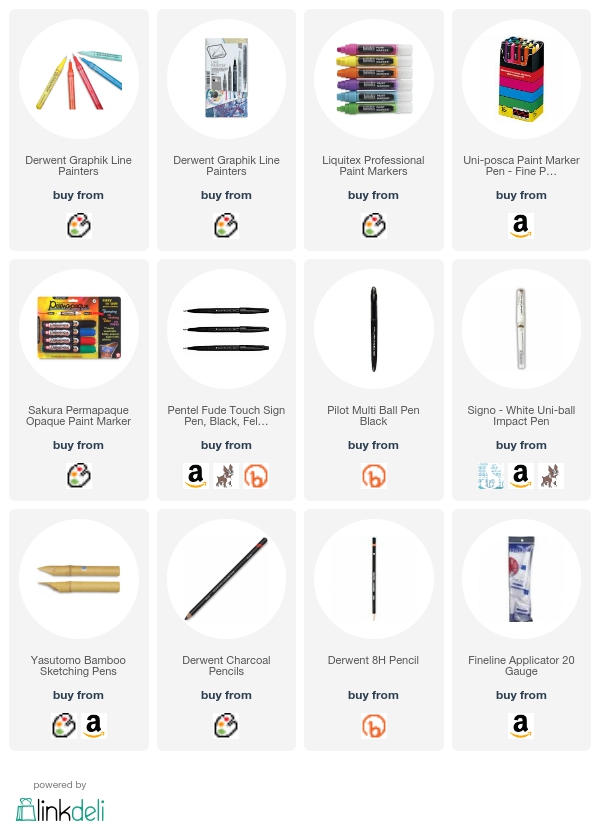 My Favorite Acrylic Paint Brushes:
These are the brushes that I use for painting and mark making over and over again: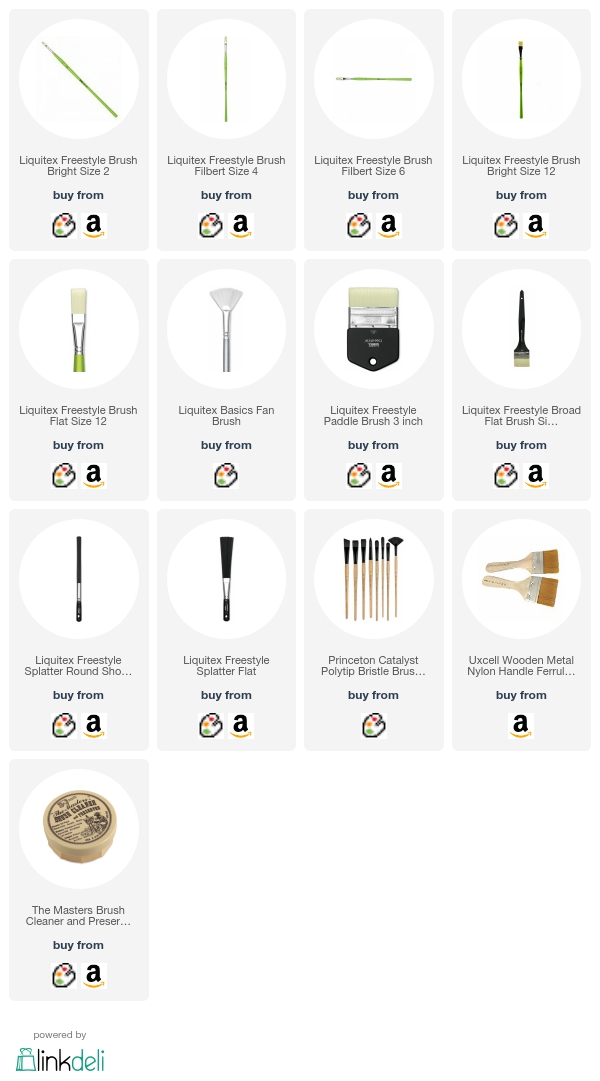 My Favorite Stencils:
Stencils are a huge part of my layering process in my paintings and art journaling pages. Here are a couple that I use over and over again: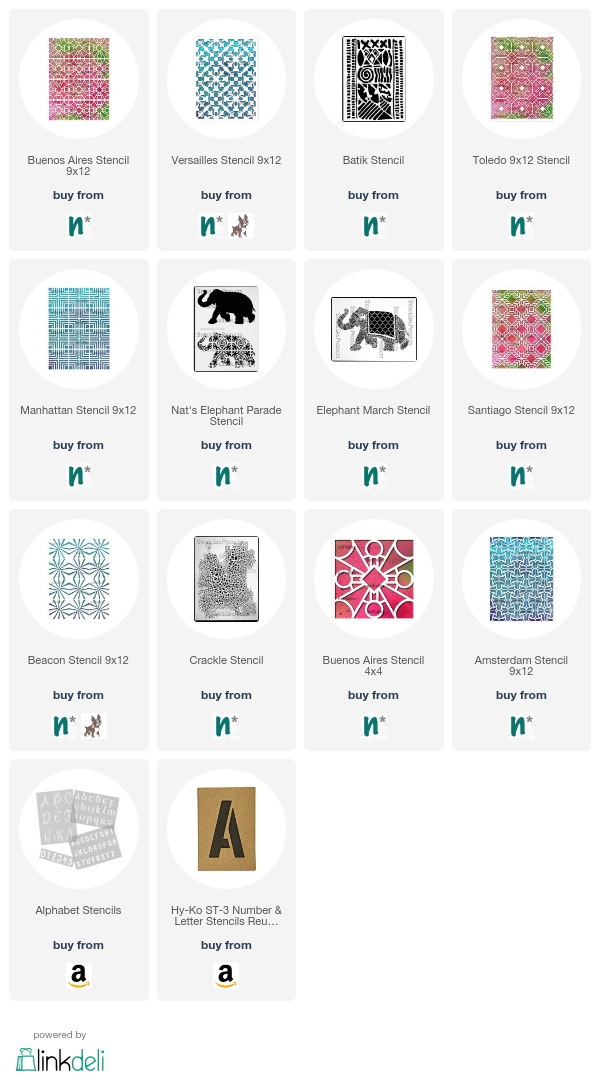 My Favorite Stamps:
Stamps are also a big part of my layering process in my paintings and art journaling pages. I use the abstract or geometric shapes mostly for the backgrounds and the figurative stamps for my focal points and finishing steps in my art journals:


My other favorite tools and supplies:
Here are some other supplies and tools that I use over and over again and that do not fit into the categories above: