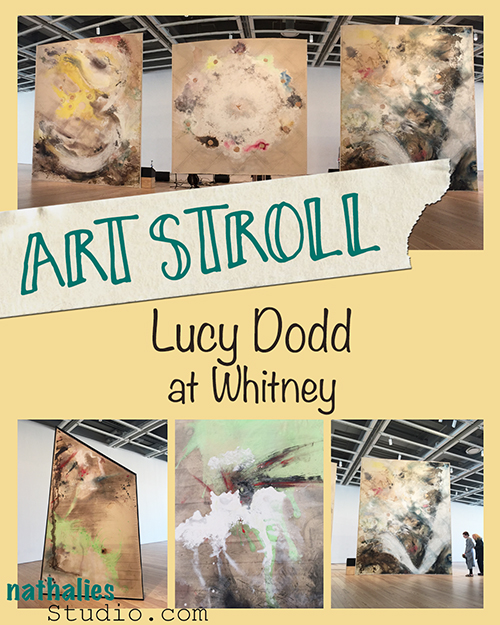 A couple weeks ago I went to the Whitney for it's open plan exhibition featuring Lucy Dodd. I stumbled across this exhibition through the Whitney's Instagram feed and decided to take a short trip to the museum and have a late work start.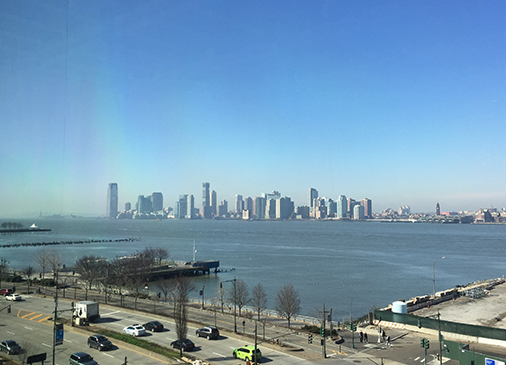 It was located on the fifth floor which stretches out without any walls in between and offers some amazing views.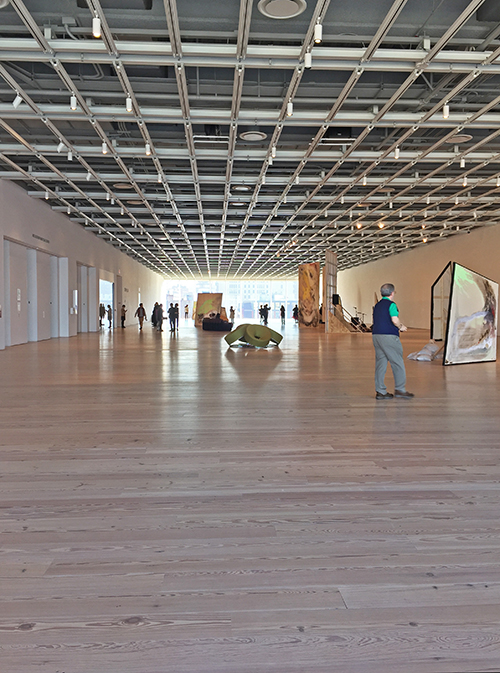 I loved the shapes of the canvases, reminding of sails.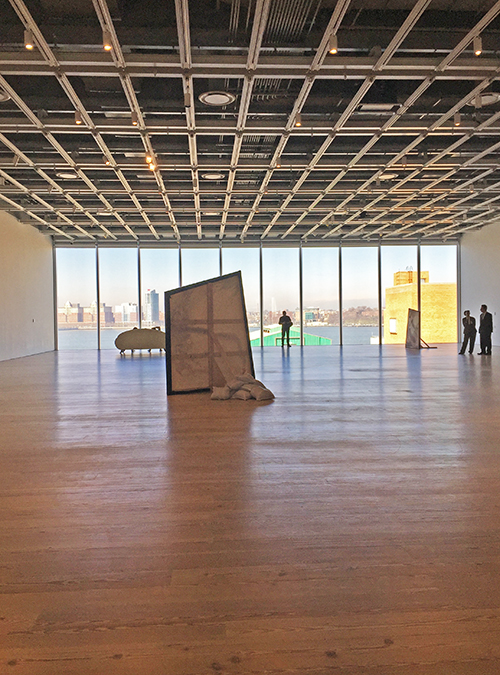 Lucy used fermented walnuts, kombucha scoby, hematite, yerba mate, and pigments which she all collected while traveling to paint on raw canvas.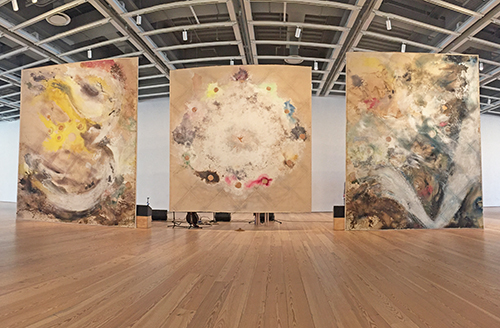 The big canvases were painted on the terrace of the Whitney and the progress photo of this work was what I had seen on Instagram and made me investigate what was going on :)  You can spot and see the grid of the underlaying tiles of the terrace on the canvases. Dodd seems to use this method of creating a grid this way a lot.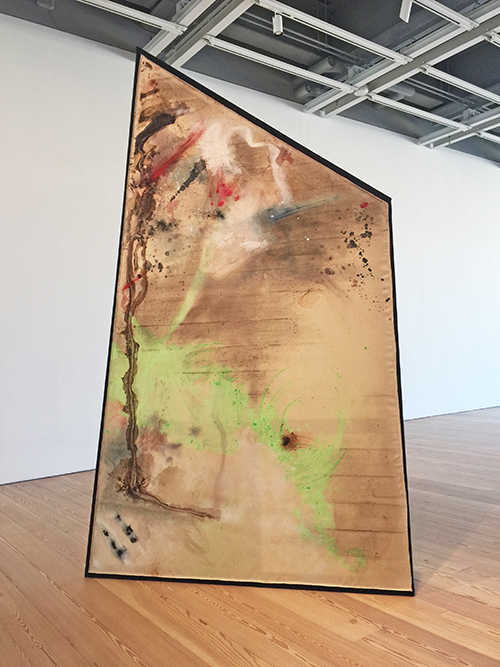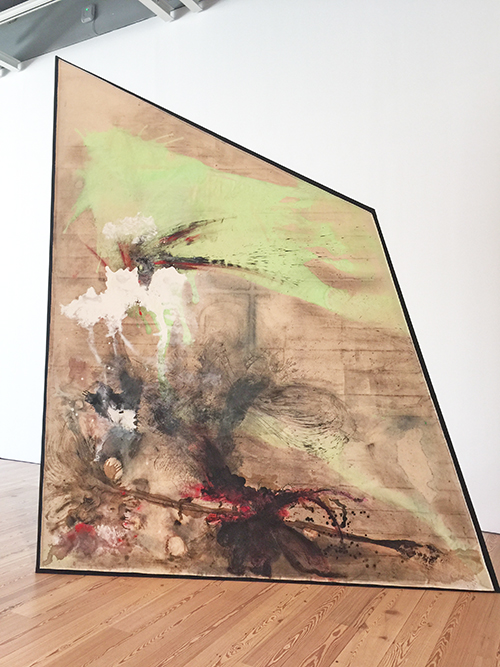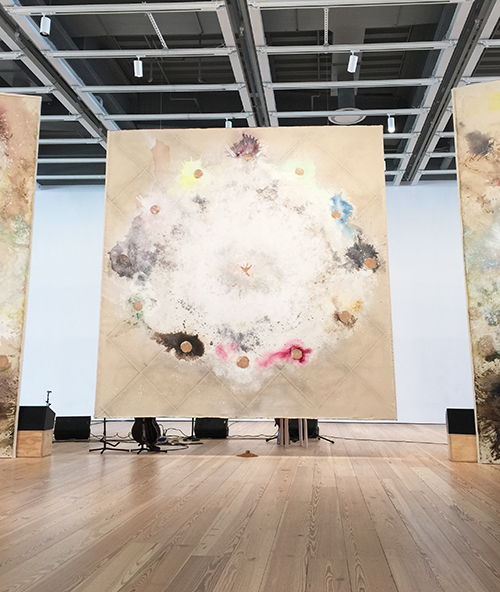 I loved the scale of the work and the movement visible in it.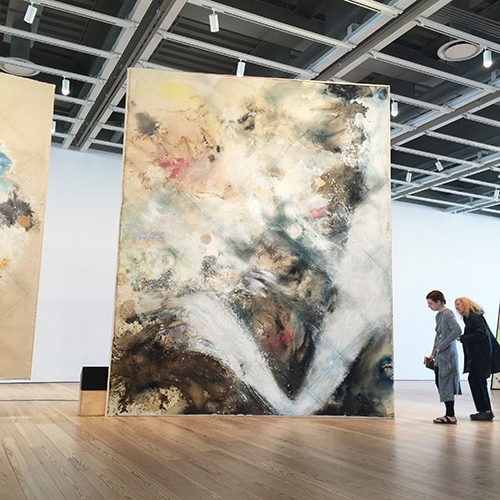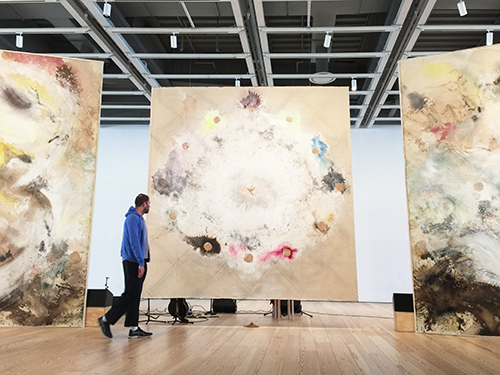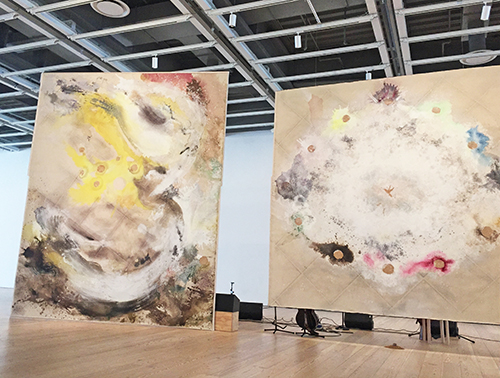 It makes me want to work big.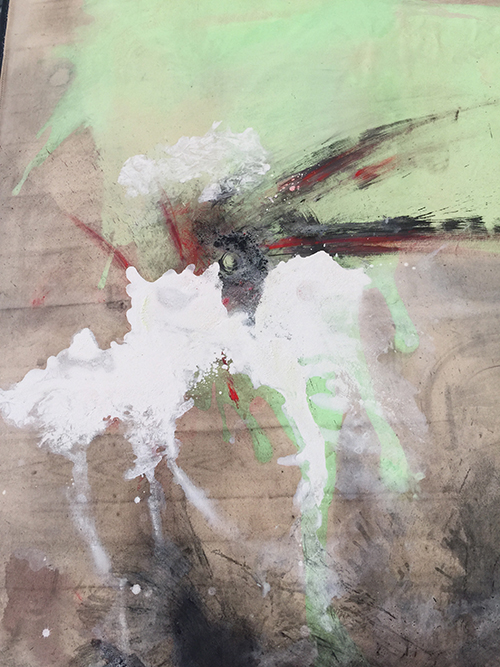 Her use of different natural materials and the texture and marks they leave is also very intriguing. I enjoyed this exhibition and learning about Lucy Dodd's work- she is now definitely on my radar. A well worth trip to the museum, I am so glad I discovered this on social media.
What is the most uncommon material you painted with? It would be branches and leaves for me but more as mark making tools.