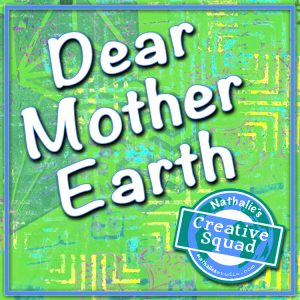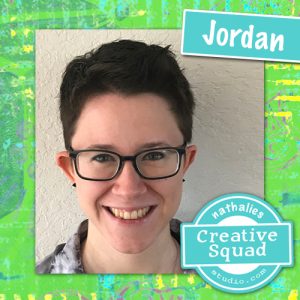 Hello from my Creative Squad! Today we have a journal spread from Jordan Hill working in a junk journal and using my Mini Santa Fe Foam Stamp and our theme: Dear Mother Earth – Our planet Earth is an amazing and beautiful gift to all of us. Let's write her a letter, telling her just how we feel. This could be an actual letter/mail art, an art journal page, or some other mixed media project.
---
Hello, everyone! I'm very excited to be back with my project for July! This month's theme of "Dear Mother Earth" resonated with me quite strongly, since I tend to draw a lot of inspiration from nature for my artwork. I hope you enjoy following the process!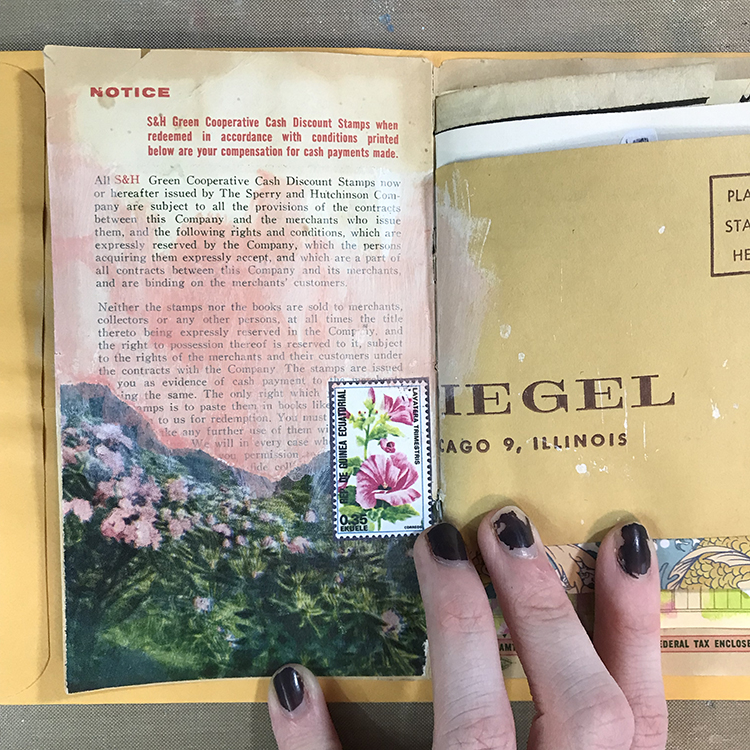 For this month's project, I decided to work in a new little journal I made semi-recently; this is actually the first official finished spread.
I started things off by prepping my background. I selected a photograph from an old book, consisting of some beautiful pink flowers, which reminded me of this month's theme of "Dear Mother Earth". After tearing that photograph to size and gluing it down, I added some CraftSmart acrylic paint in Coral Pink and White (to create a color reminiscent of the flowers) and a printed image of a postage stamp that also featured pink flowers.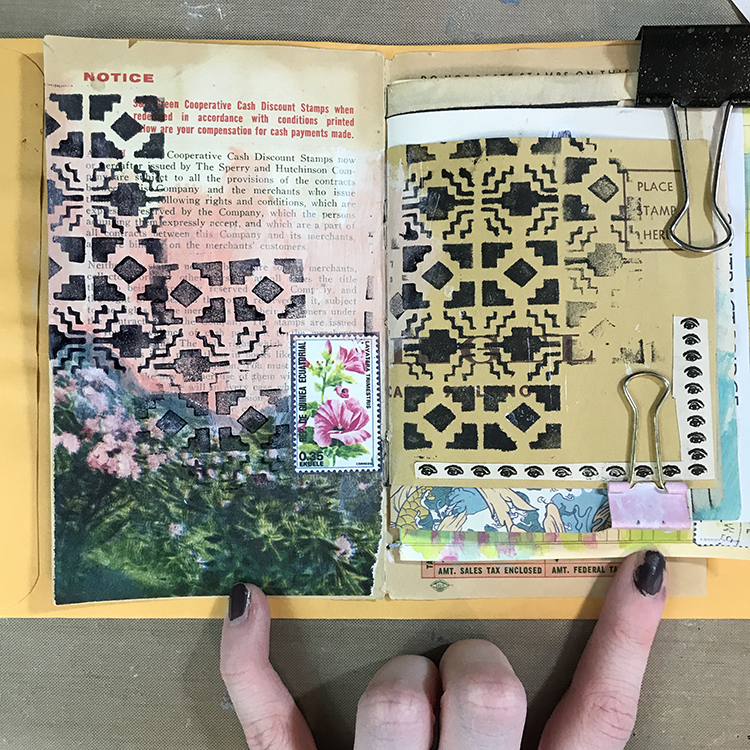 Next, I reached for Nathalie's Mini Santa Fe Foam Stamp and some black ink, adding it over most of my spread. I've tried several different methods of applying ink and paint to these foam stamps in the past, but for this project I wanted to experiment with a stamp pad re-inker. I wasn't sure if this would work or not, but the roll-on nature of the re-inker actually made it quite simple to cover most of the stamp and get a good, solid impression. I also found that the effect of using this type of ink was different than if I had simply used an ink pad.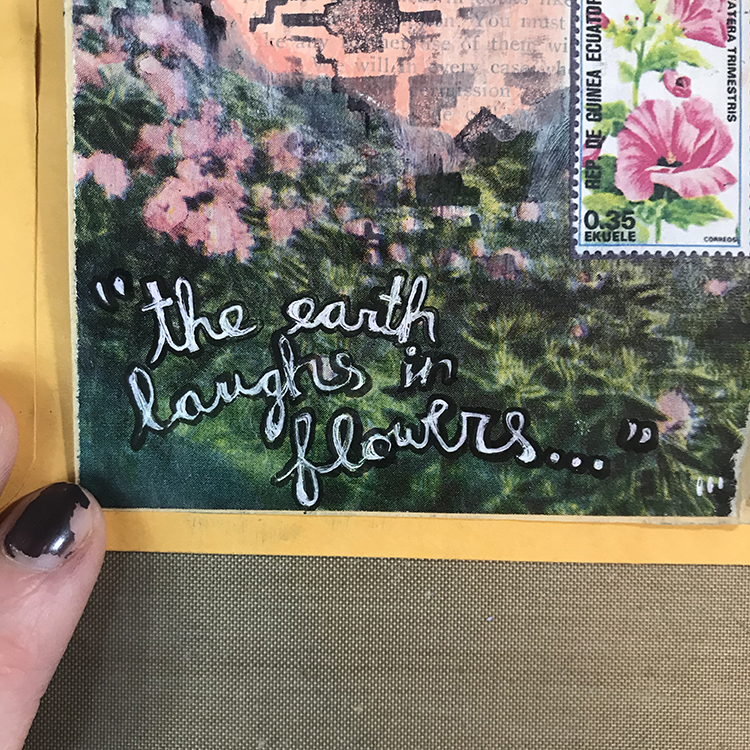 Usually, words are the last thing that I add to my art journal spreads, but for this month's project, I got the urge to add them in earlier. I wanted to incorporate this quote (which again, reminded me of this month's theme) in white gel pen over the photograph. However, because of the glossy finish of the photograph, the pen didn't really want to adhere. In order to mend this issue, I used some clear gesso to paint over the photograph. The pen was a lot more willing to cooperate with me after that.
In addition to the white gel pen, I also outlined the words with some black ink to help it stand out that extra little bit.
At this point, I was ready to add my focal point. I started out drawing a face, but I found myself wanting to spice up the clothing a bit. Instead of the tank top style shirts I typically dress my figures in, I used a turtleneck style for this character. After painting the top pink, I then added some little patches of white, which I later drew petals on top of, in order to give the shirt a pattern!
I also used a small piece of a paper napkin and some Mod Podge to collage another little interesting element into the background.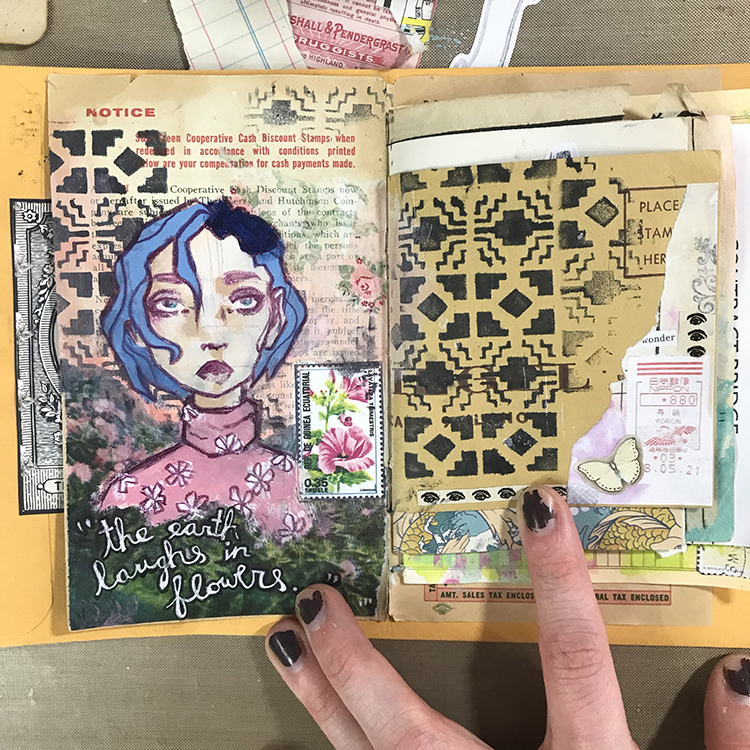 In order to finish off this spread, I gave the character some hair (which I'm actually quite fond of, and would love to have myself) using Liquitex Soft Body Acrylic in Prussian Blue Hue mixed with white, and added a small little collage cluster in the lower right hand corner of the page. When creating this collage cluster, I took care to choose colors and imagery that I felt fit with the left hand page, in order to tie the two together.
Overall, I'm very happy with the way this spread turned out, and I definitely think I'm going to be reaching for my stamp pad re-inker for use with my foam stamps again in the future!
---
Thank you Jordan – love that you worked in a junk journal for this one – great way to repurpose scrap papers!!!
Give it a try: you can find all my Foam Stamps in my Online Shop and in addition to some collage elements, here are some of the supplies Jordan used: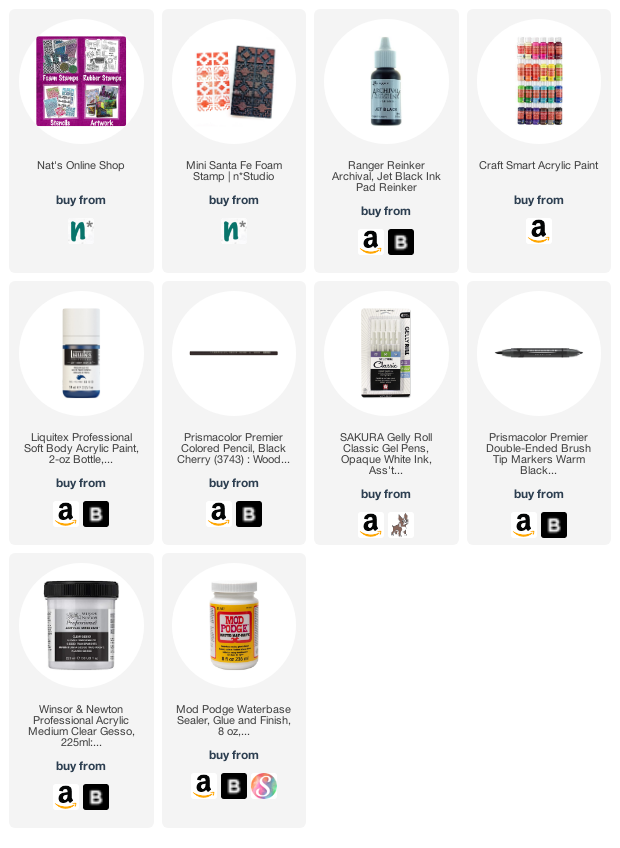 For more from the Creative Squad check out Nat's Creative Squad on Instagram too: Each week we post projects, ideas, and inspiration for mixed media art.