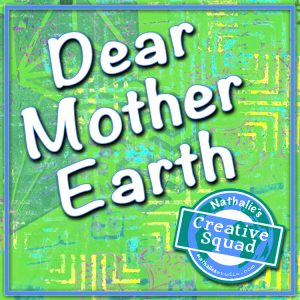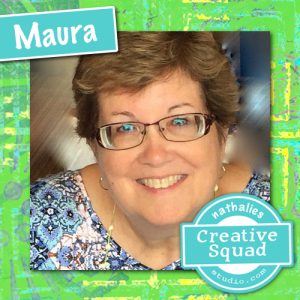 Hello from my Creative Squad! Today we have a really beautiful art journal spread from Maura Hibbitts that shares her thoughts on our planet using my Far Out, Groovy, and Batik Pattern 2 foam stamps and our theme: Dear Mother Earth – Our planet Earth is an amazing and beautiful gift to all of us. Let's write her a letter, telling her just how we feel. This could be an actual letter/mail art, an art journal page, or some other mixed media project.
---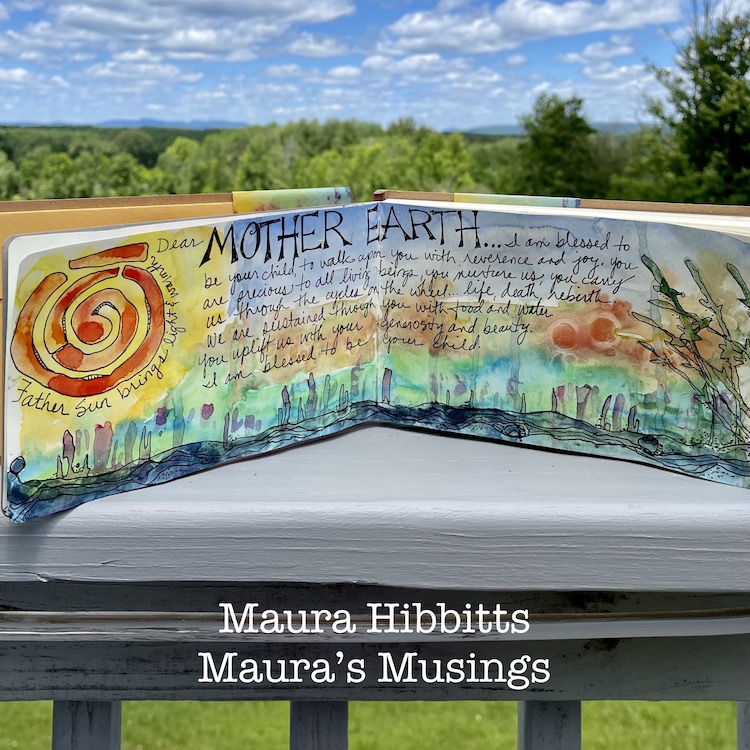 I feel like I have always been a child of nature. I grew up playing outside, roaming the woods, climbing trees, making art creations with whatever was at hand, leaves, twigs, nuts, and even making my own "ink" from charcoal and berries. Earth Day 1970 (yes, I know you are getting an idea about my age, lol) was a pivotal event in my life. I remember being in high school, and marching through the village in support of the earth. I had many arguments with my father, me being on the side of the environment, while he was on the side of industry. I don't know that we ever resolved it, but one thing we had in common was gardening and growing our own food.
I came out of high school at the very beginning of the environmental movement. I studied forestry and worked in the field for a while, but quickly realized I enjoyed teaching about the environment more, so went back to school to teach science, earth sciences being my main focus. The paths in my life have curved and varied from those early days, but I still hold the earth close to my heart, and believe I have passed that love on to my sons.
I decided to work in watercolor for this month's project, the earth is covered in lots of water after all. I started by misting water onto the pages of the art journal, then blending layers of color across the pages, letting them bleed into each other.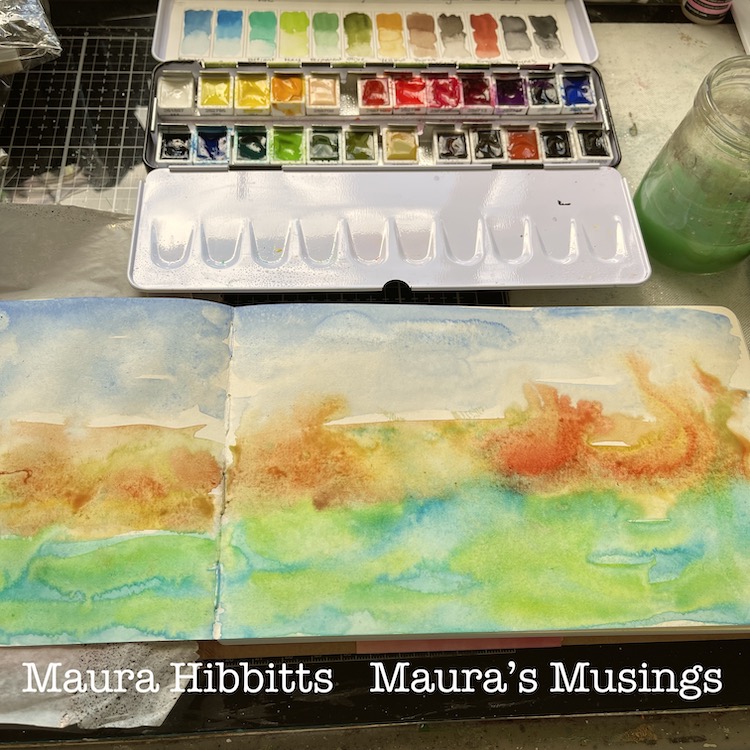 While the watercolor was still wet, I used a pipette and rubbing alcohol (over 90%) and dripped it onto the wet paint. It is really neat to watch it move the paint out like a resist. Let dry completely. Tip: you can speed it up with a heat tool if you want. When I do that, I heat both sides of the paper to remove the moisture.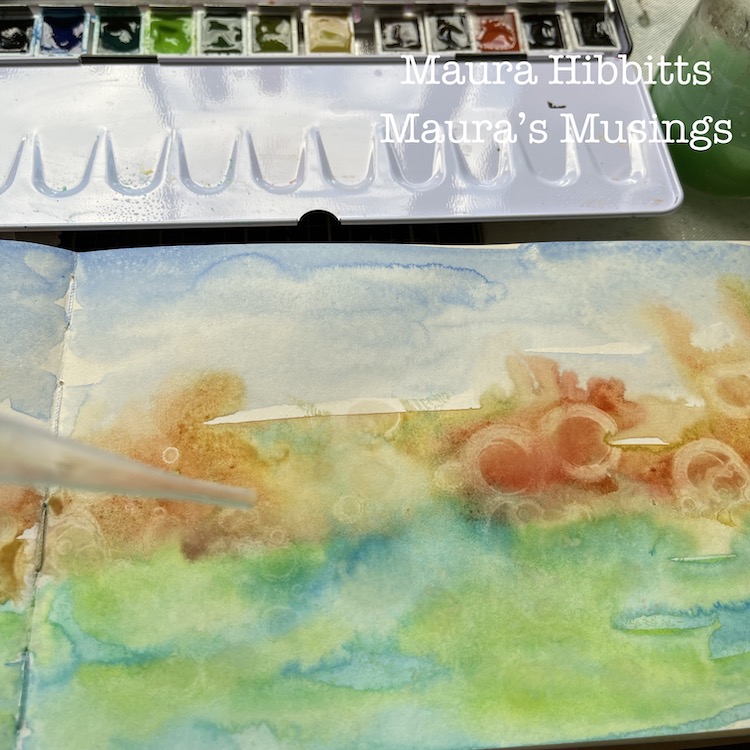 I played around with adding inks, but decided to continue with watercolor, so brushed on some orange and red to the Batik 2 circle area of the ArtFoamie. I stamped this into the yellow area of the page.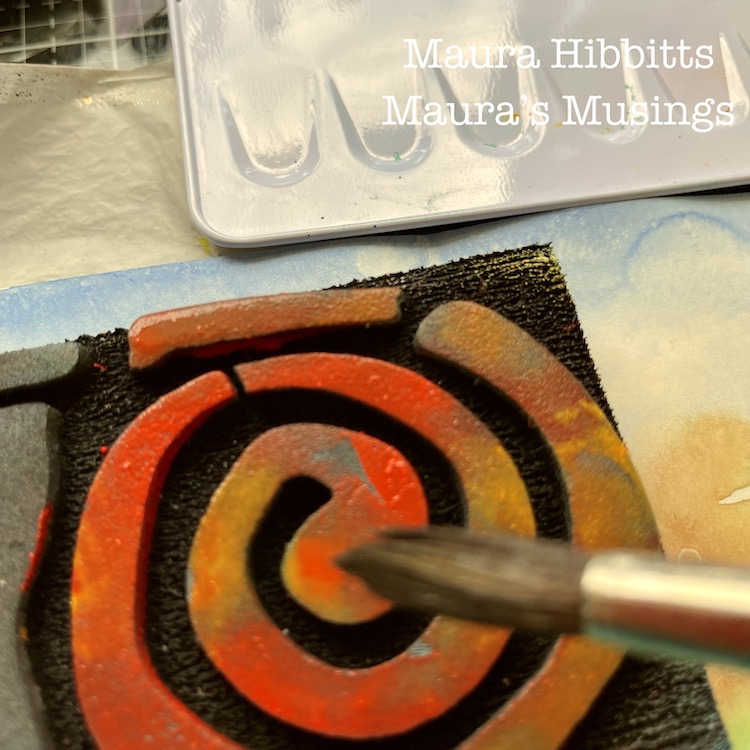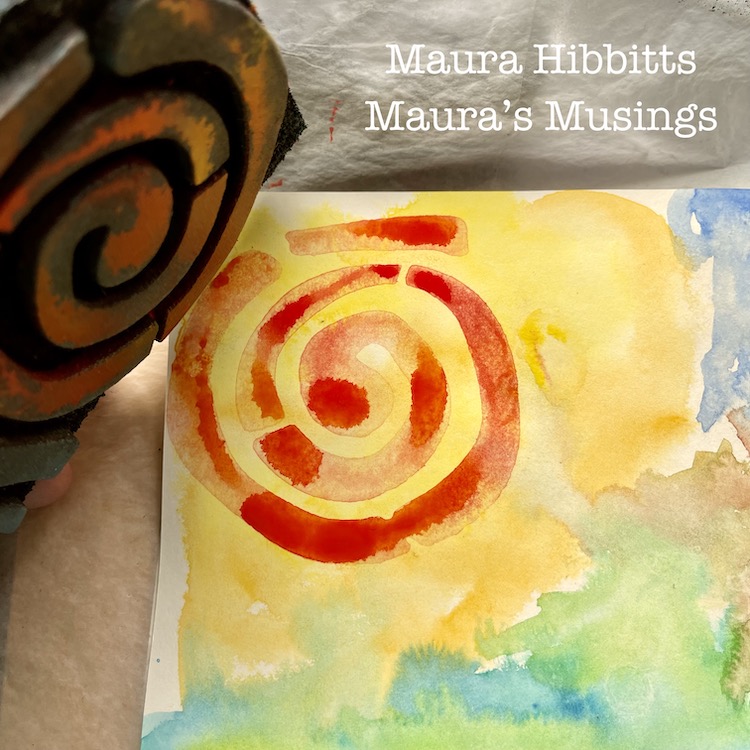 I added visual texture across the bottom of the page with the Far Out ArtFoamie and purple watercolor. Watercolor works very well with the ArtFoamies.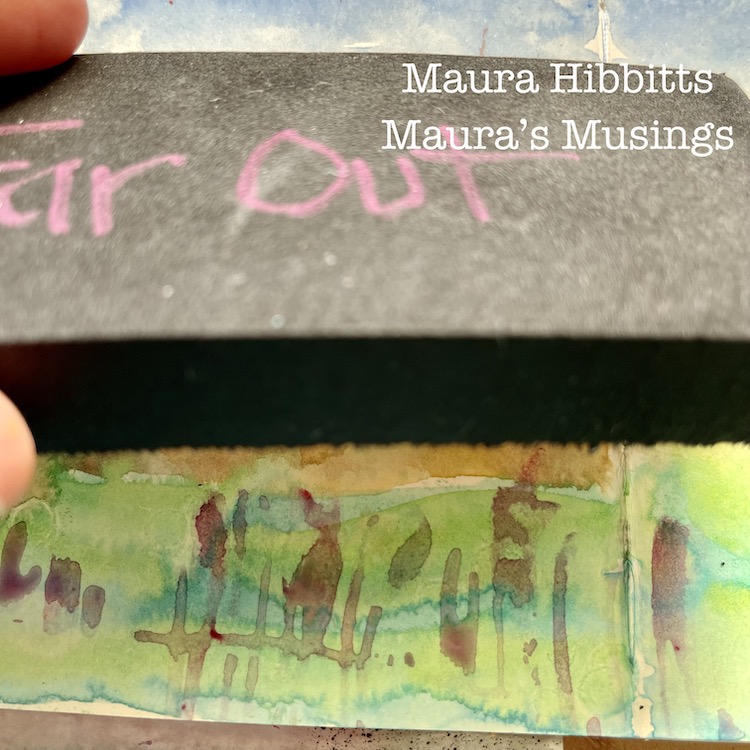 On the far right, I wanted to create the illusion of plants, so I use the Groovy ArtFoamie and a mix of green watercolors. The first stamping is boldest, then the second and third are lighter, which gives a bit of depth.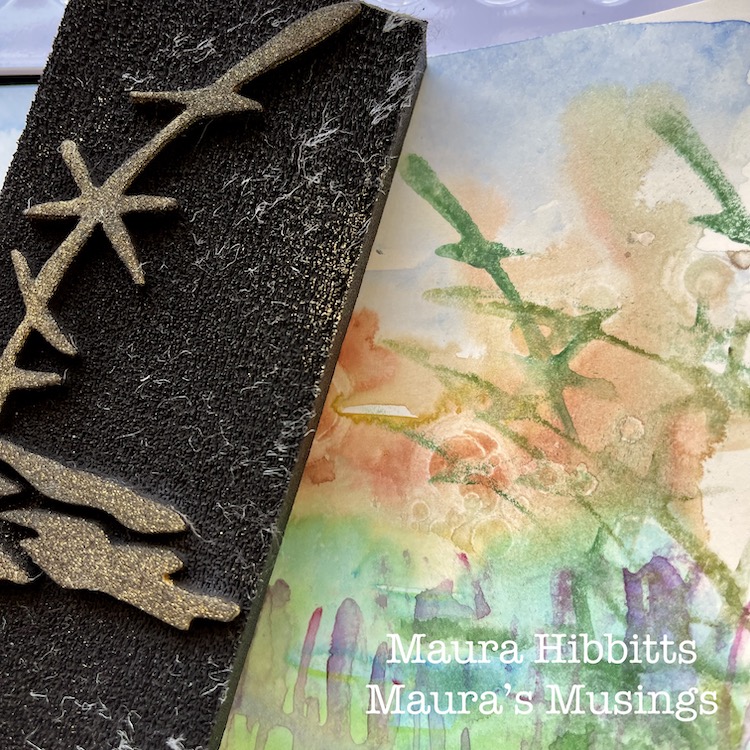 I love to doodle over watercolor. Be sure everything is completely dry, or you can mess up your pens. I like to use a carbon ink pen for a nice bold black.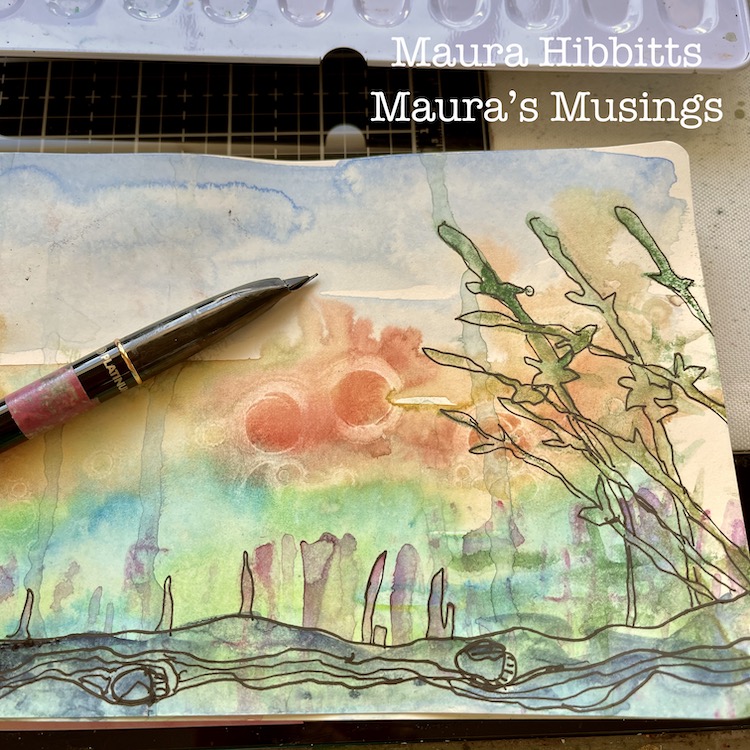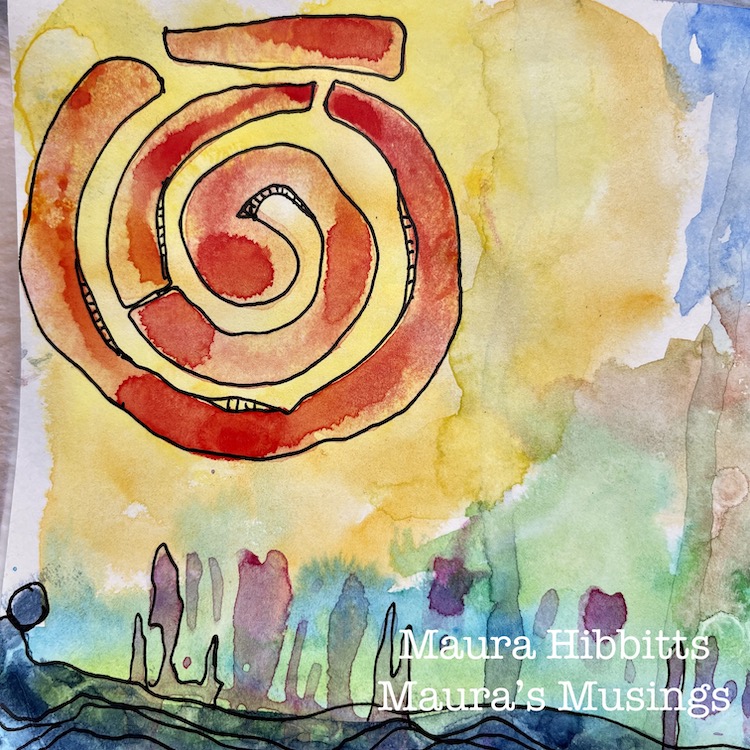 My final step was to journal ideas I have about Mother Earth. I went with whatever came into my mind and just wrote them in my own handwriting. Don't be afraid to use your own handwriting in your work, it adds such a personal element, unlike typed or stamped words. It's not perfect, but neither are we, and that's ok.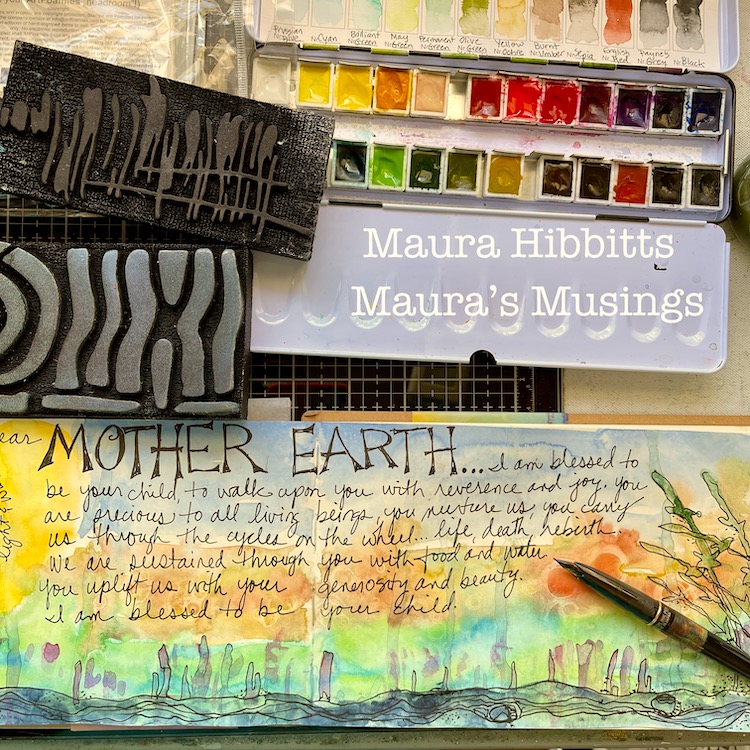 Step back from your work, and you begin to see things in it that were unplanned, for example, on the very left at the bottom, a figure seems to be emerging from the base. Maybe my mind was thinking about life emerging from the Earth's oceans so long ago. Our Earth is precious and deserves our respect, it is after all, our only home. Happy Earth Day, everyday! – Maura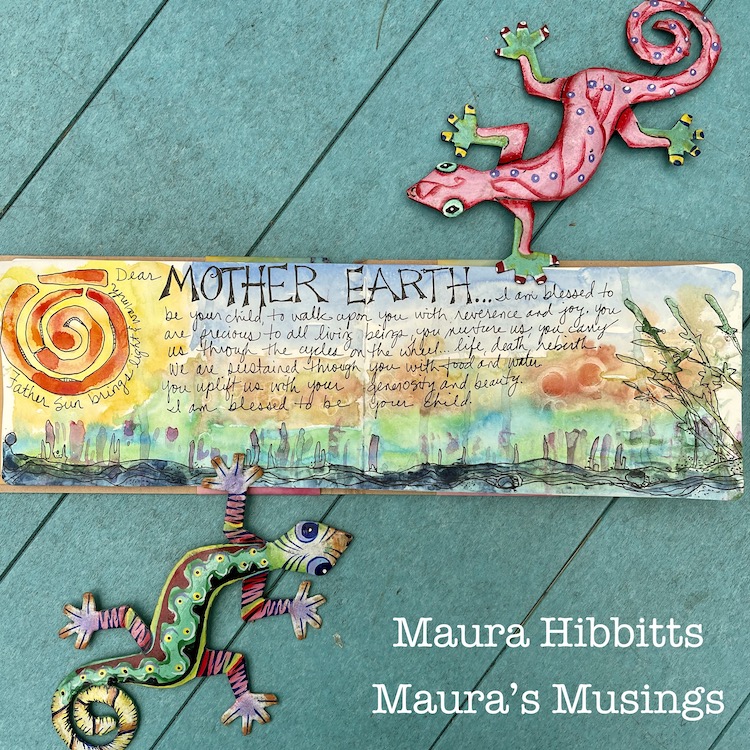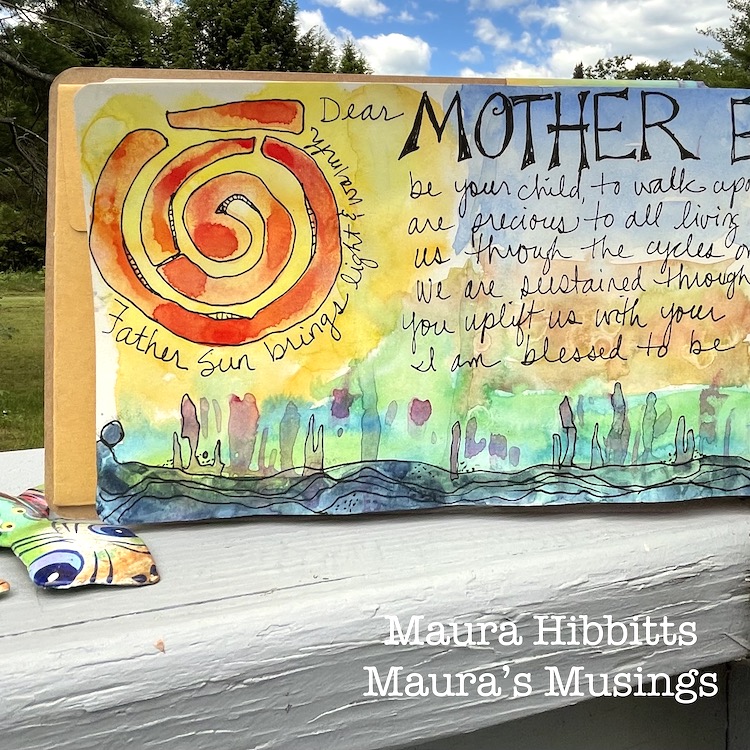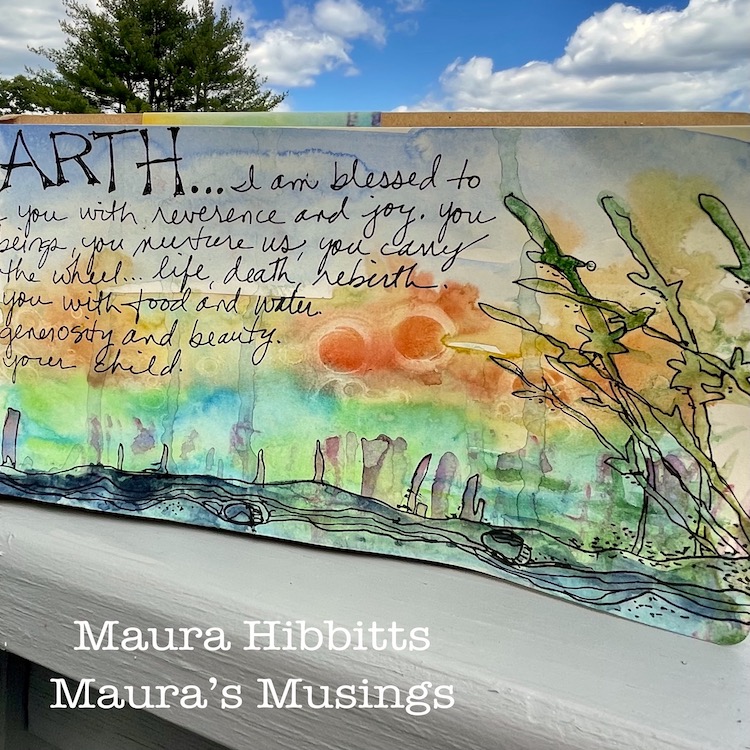 ---
Thank you Maura! The beauty of this page is a real testament to your passion for the Earth – love how you handled the materials and incorporated the stamp designs in such a naturalistic way.
Give it a try: you can find all my Foam Stamps in my Online Shop and here are some of the supplies Maura used: