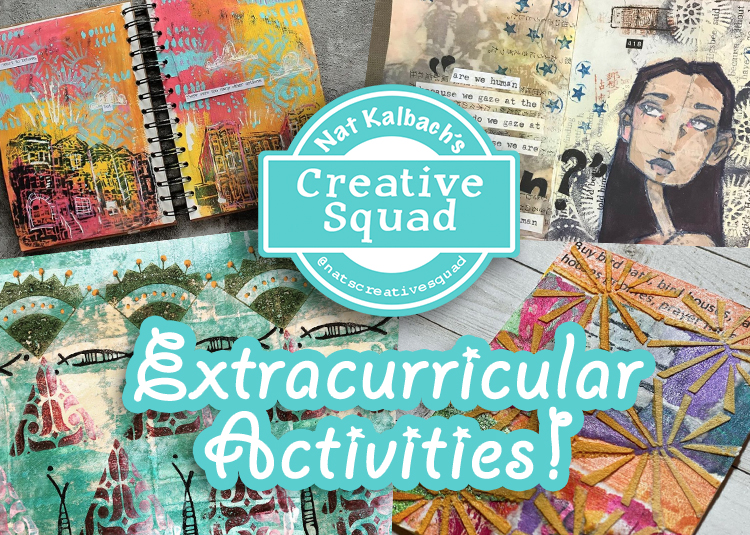 Hello from my Creative Squad! Today we have a special roundup of Creative Squad Extracurricular Activities that I'd like to highlight for you. My Squad is awesome as you know – so much talent and creativity – they always blow me away with their projects each week!!!
Let's have a looksie at some of the extracurricular projects that caught my eye.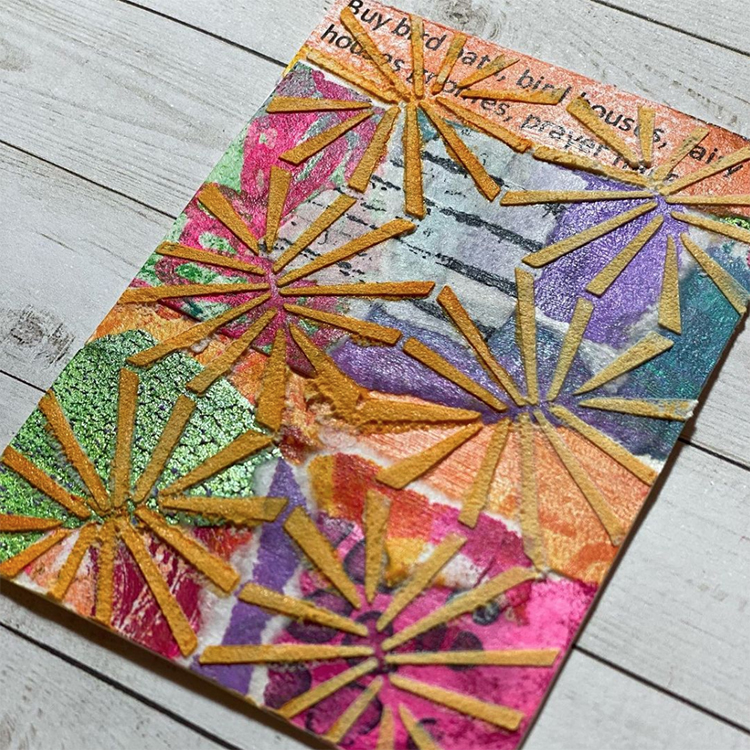 First up we have a super cool card from Robin Seiz who has some major texture going on with a collaged background and one of the patterns from my ATC Mixup stencil. Super touchable, dontcha think???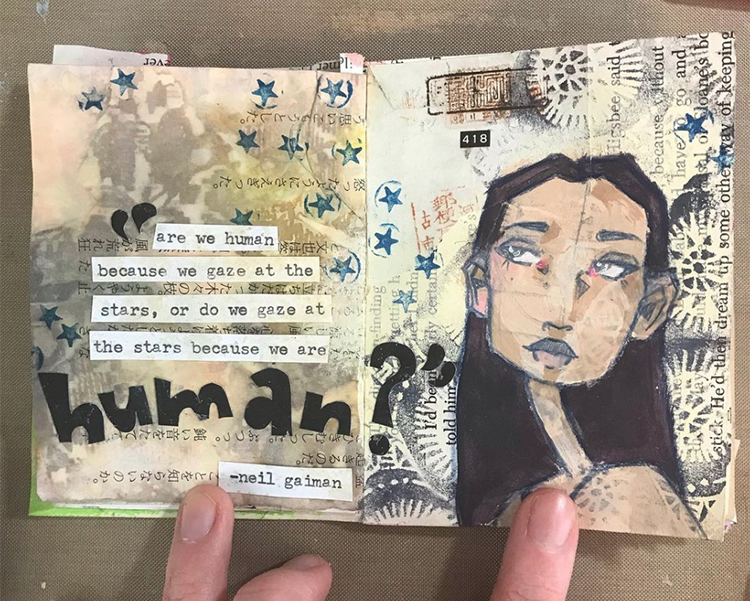 Next is an art journal spread from Jordan Hill who is sharing her signature character over collage, this time using one of the Triple Play triangle foam stamps for her eye-catching background pattern.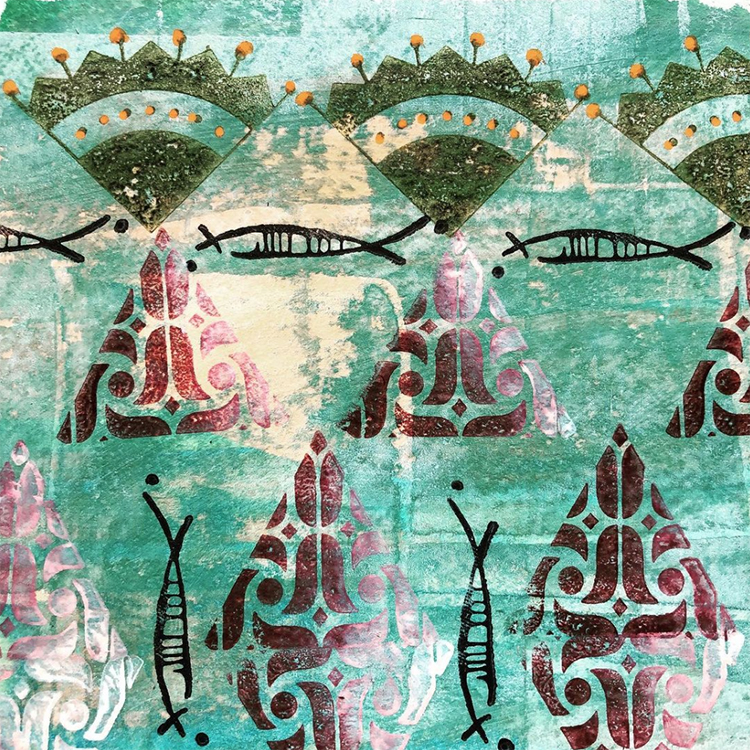 Speaking of patterns, how about this one from Maura Hibbitts using my Wabi Sabi, Triangle Love, and Mini Motifs rubber stamps? We love to see unexpected combinations of all of these – so fun!!!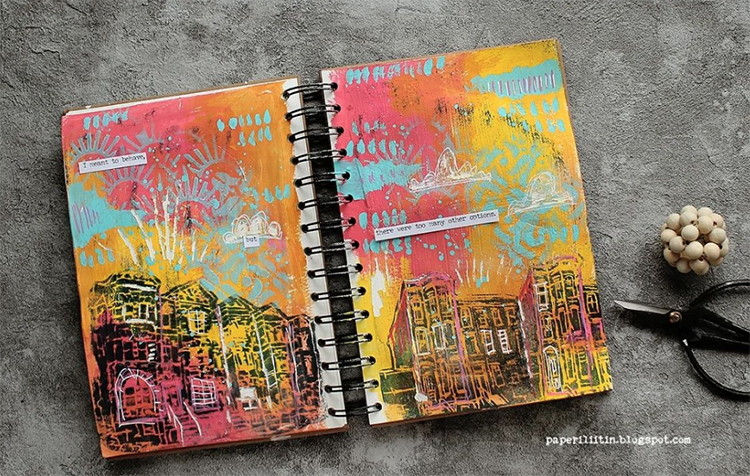 Finally we have an art journal spread from Riikka Kovasin, inspired by my lesson for Creative JumpStart 2022 and using my Art Deco Empire and Amsterdam stencils for her colorful background, and my Row Houses and Brownstone foam stamps for her subject. Love the hot hot hot color combo and that Riikka is still enjoying and posting work from CJS22. Fun fact: Riikka is also one of our CJS22 teachers :)
I hope you enjoyed this roundup of Creative Squad Extracurricular Activities! Please follow our team (their links are above) and also be sure to follow Nat's Creative Squad on Instagram for weekly content from this stellar group of artists!
Here are the supplies they used: