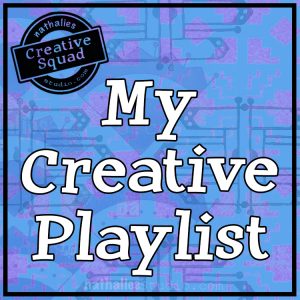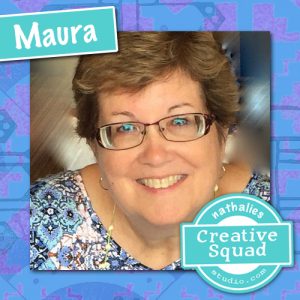 Hello from my Creative Squad! Today we have Maura Hibbitts sharing an art journal page with us that shows off some of her favorite art making tools – both supplies and ideas that get her creativity flowing. She is using my Mini Motifs foam stamps, Mini Motifs rubber stamps, Space Age Modern stencil, and our new monthly theme: My Creative Playlist – Your favorite mixed media supplies are like your favorite songs: they lift you up, inspire you and just feel good to groove to. What are your favorite supplies? Use them in a project – YOUR Creative Playlist that always gets you going.
---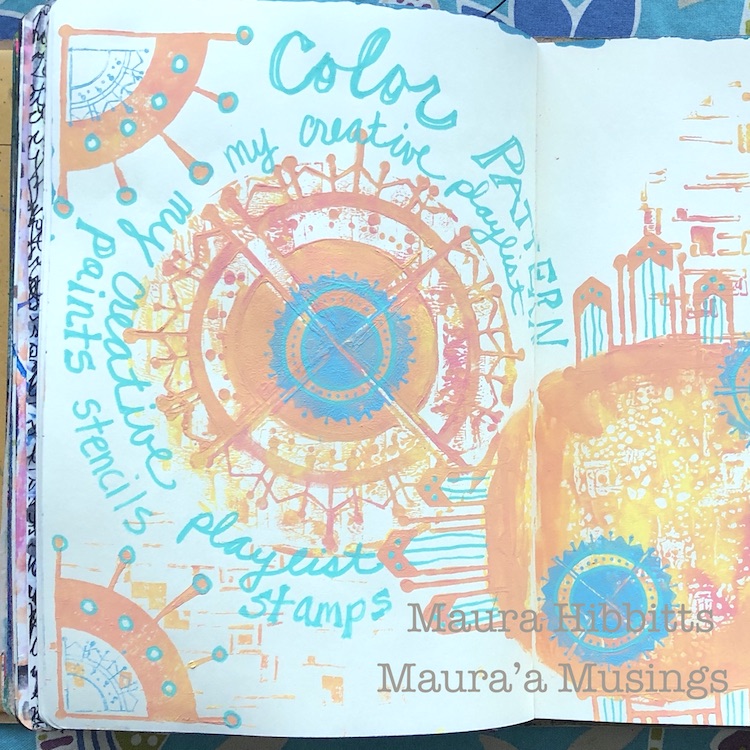 We are creating a list this month of our favorite creative supplies, and I realized that not all of mine are physical items. Some of the things that really super charge my creativity are color and pattern, as well as nature, books, and my ever present imagination. In all honesty, there are a LOT of supplies that I love to work with, but some of my favorites are paint, ink, stamps and stencils…anything that I can layer up and get messy with. Oh yes, I am a messy artist!
I headed to one of my large journals to start working on my creative playlist. I started with a round gel plate and yellow and pink paint. (Not my usual colors, but I have to play with other colors nicely too.) I blended them a bit on the gel plate with the brayer, then laid the Space Age Modern stencil onto the plate. I pressed the journal directly onto the plate to get my first impression.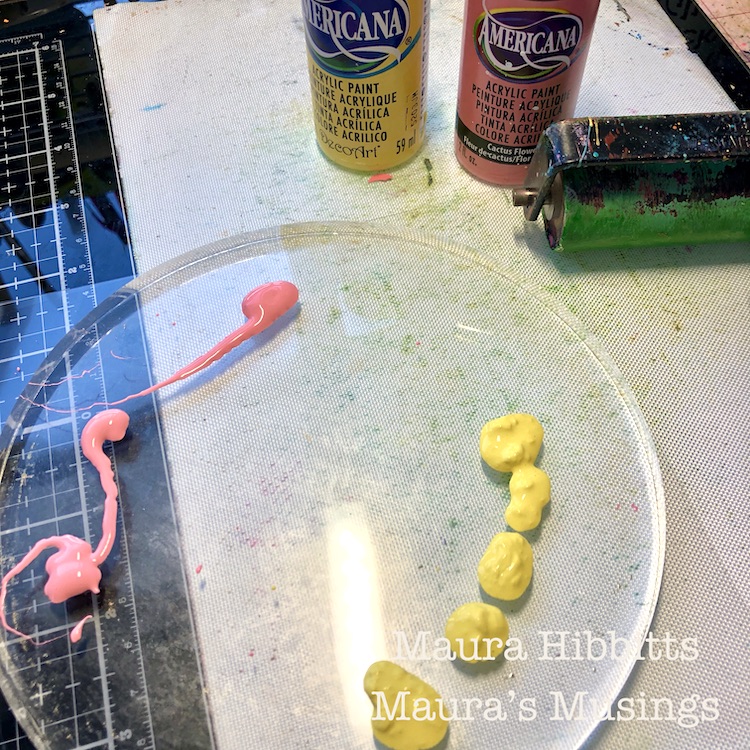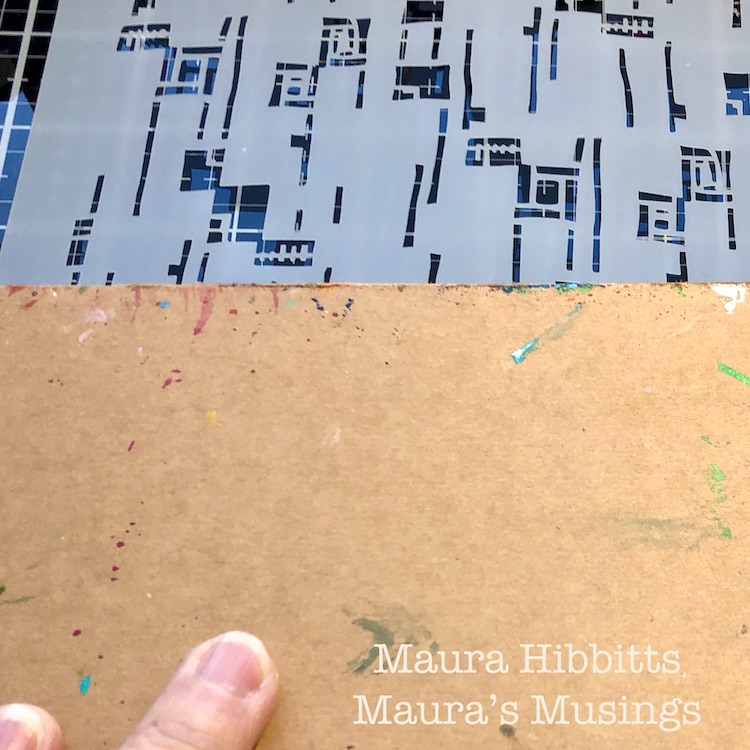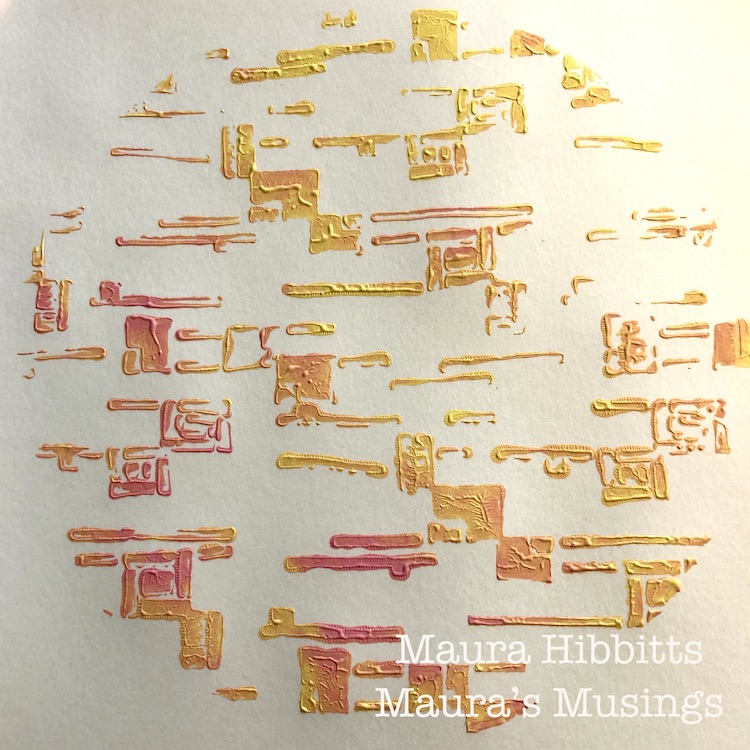 To get the second impression from the gel plate, I took the plate with the stenciled image on it and pressed it onto the book. For the third impression, I pressed the stencil with the paint on it, into the journal. Now I have three unique impressions from one use of the the gel plate.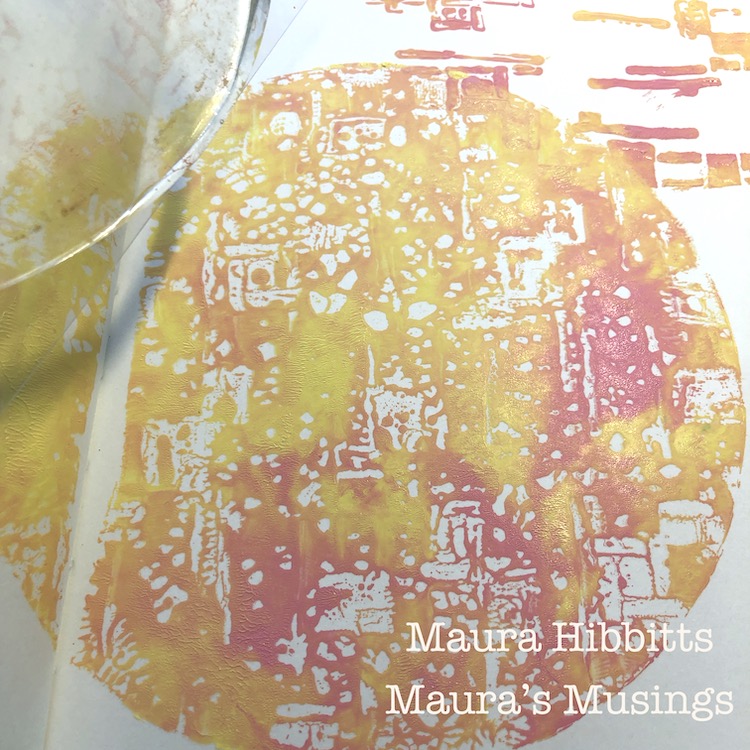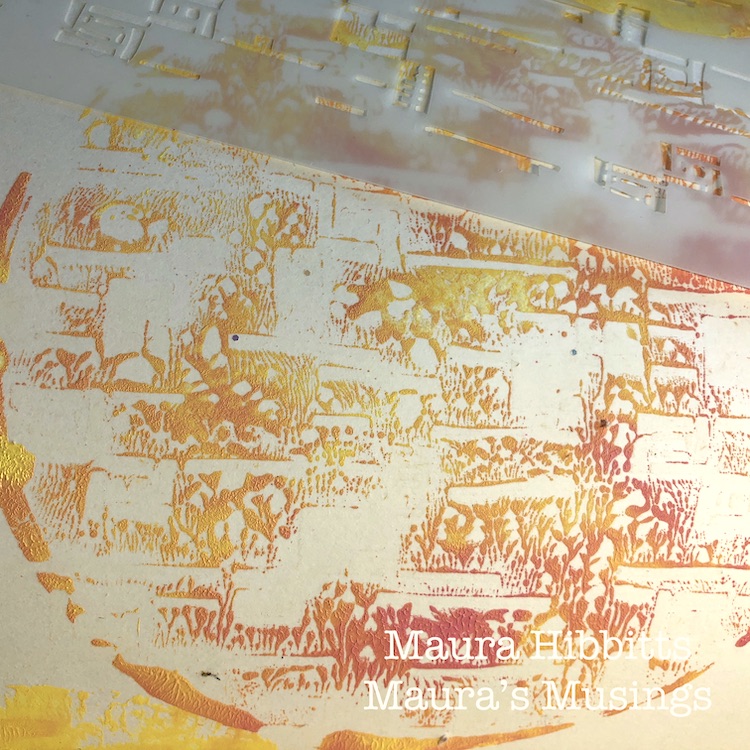 Once again, I blended some pink and yellow paint, and pressed the Mini Motif ArtFoamie into it, then began stamping the image in the center of one circle. I took a second stamp and applied paint to only a portion of it with the brayer, and stamped that over the first images.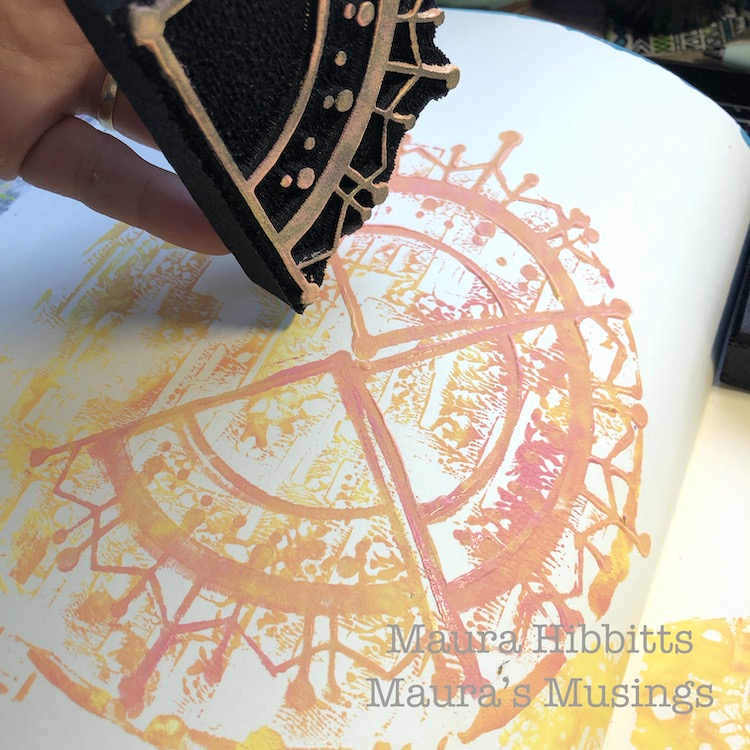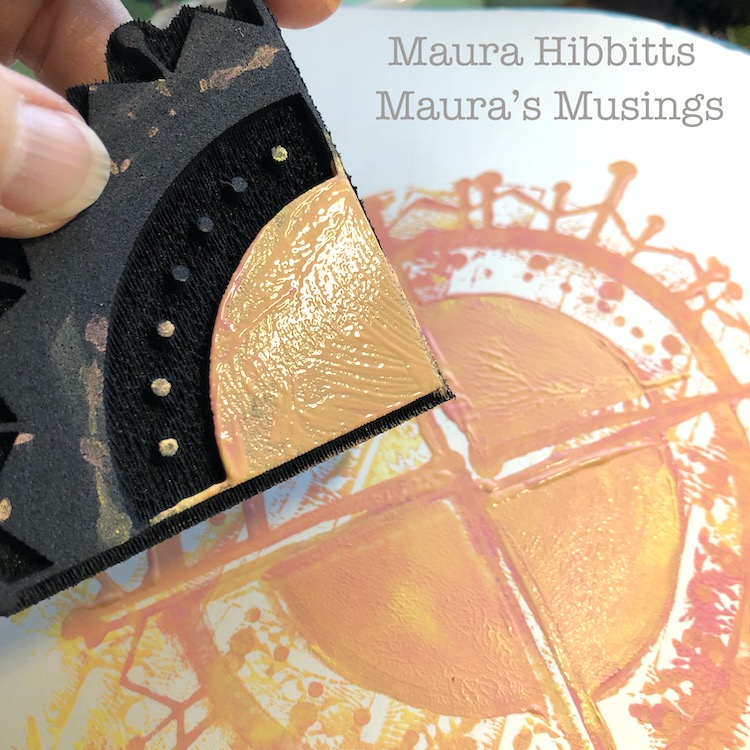 Use the previous method with the Craftsman Mini Motif stamp and apply to the four sides of another circle.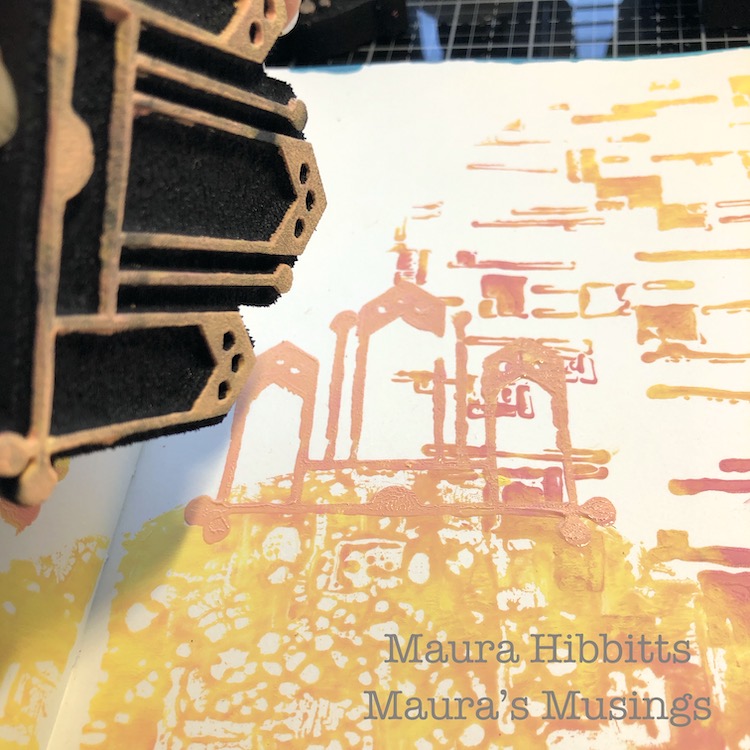 Next stamp the Mission Motif into three corners of the pages with the paint blend.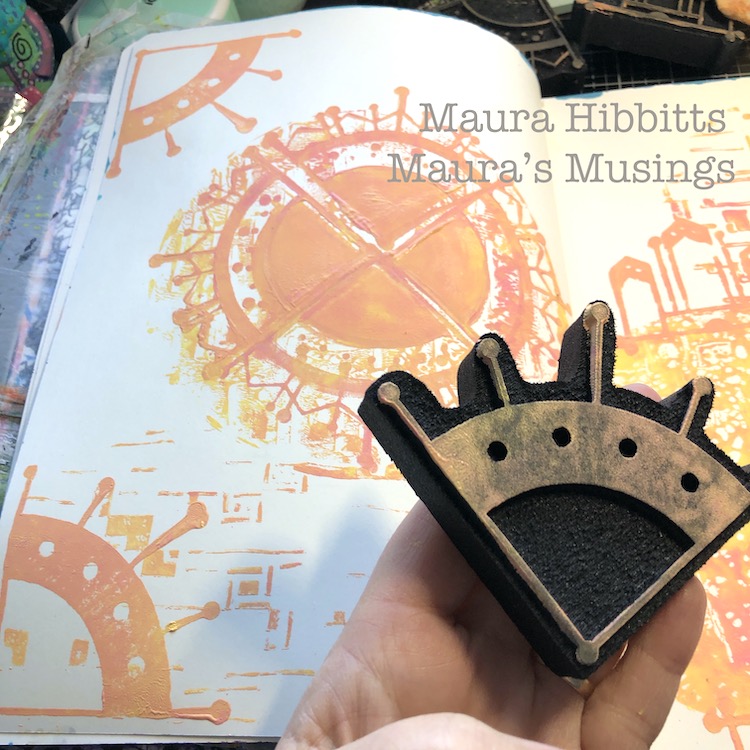 Apply turquoise paint for contrast, to the gel plate and brayer. Take the rubber Arts and Crafts Motif stamp, apply the paint, and stamp four times to create a circular pattern. Repeat two more times across the pages.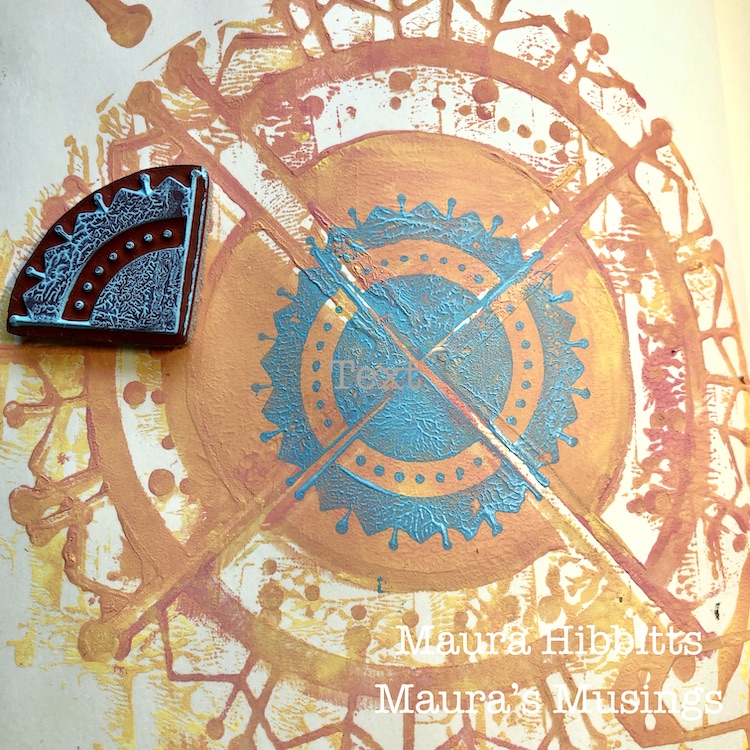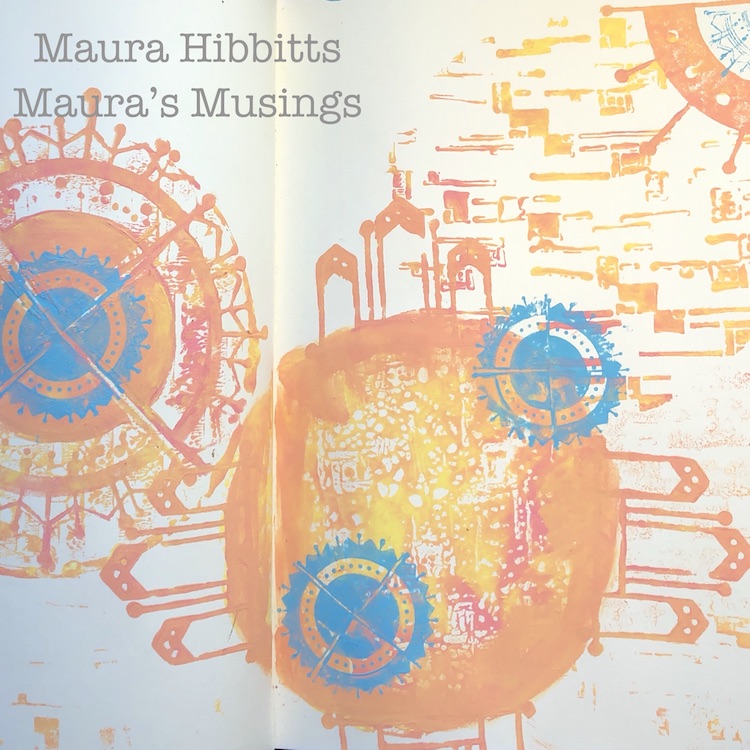 Hand letter your words around one circle with the turquoise paint pen, and also use it to embellish the stamped designs.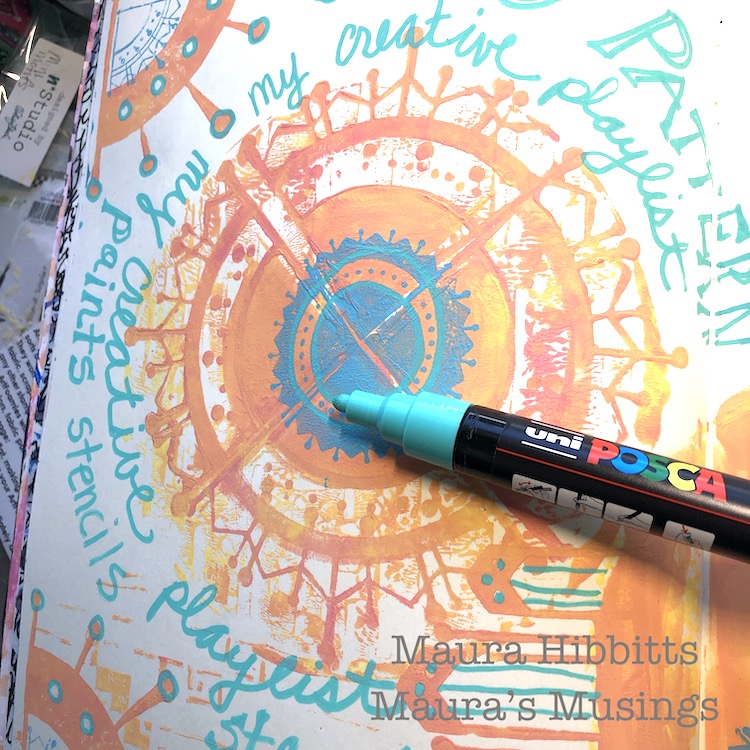 My creative playlist is filled with color, pattern, paint, stamps and stencils.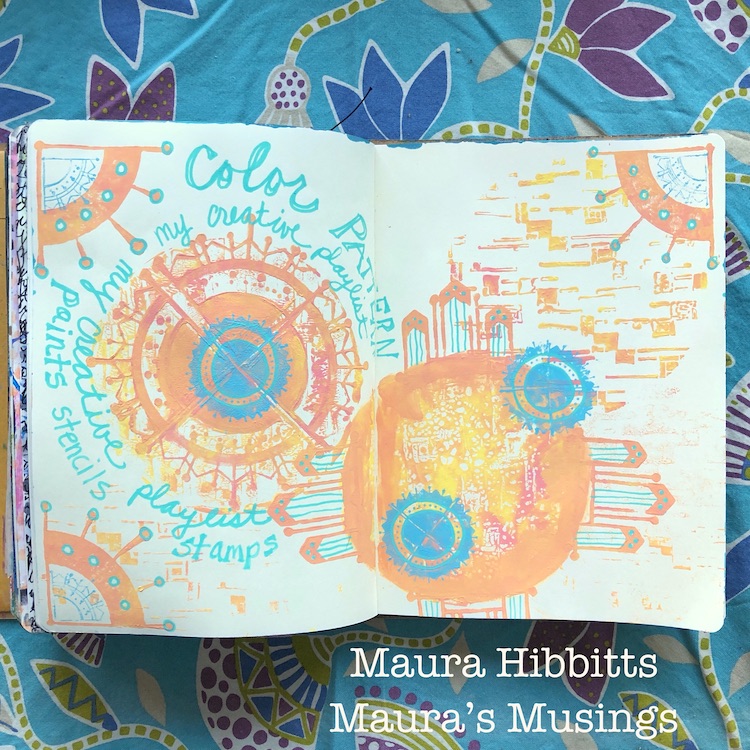 I need to be creative and express myself through color and design, it brings me joy and fulfillment. Our art is an expression of who we are, our thoughts, and our emotions. I think these pages are full of light and a sense of coming together. What do you see?
Be well and have a lovely February, Maura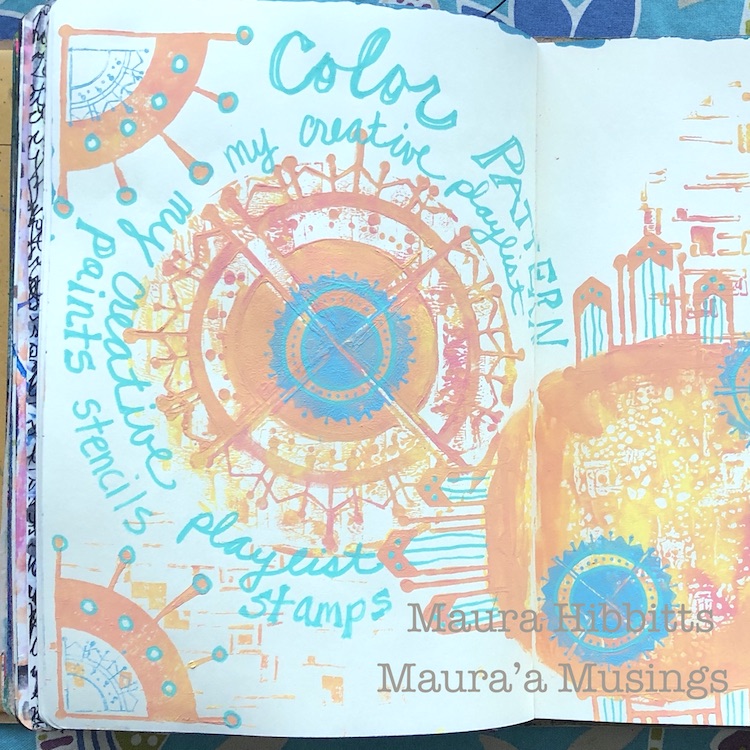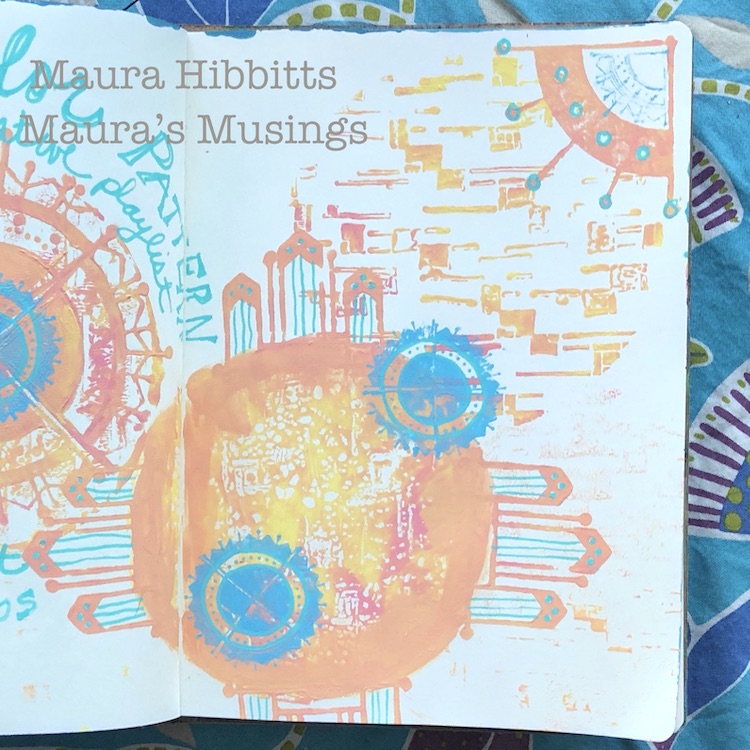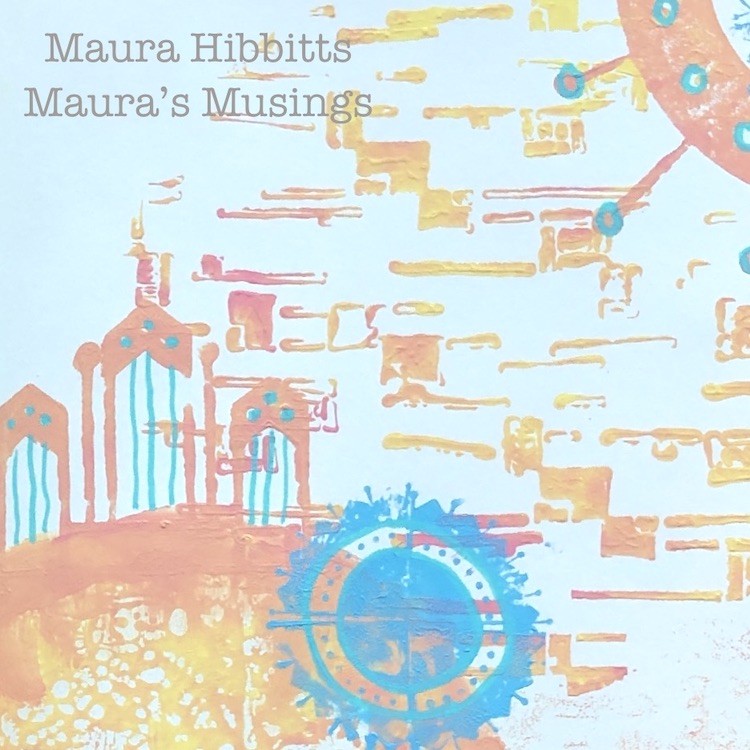 ---
Thank you Maura – we definitely see light and optimism in this beautiful page!
Give it a try: you can find all my Foam Stamps, Rubber Stamps, and Stencils in my Online Shop and here are some of the supplies Maura used: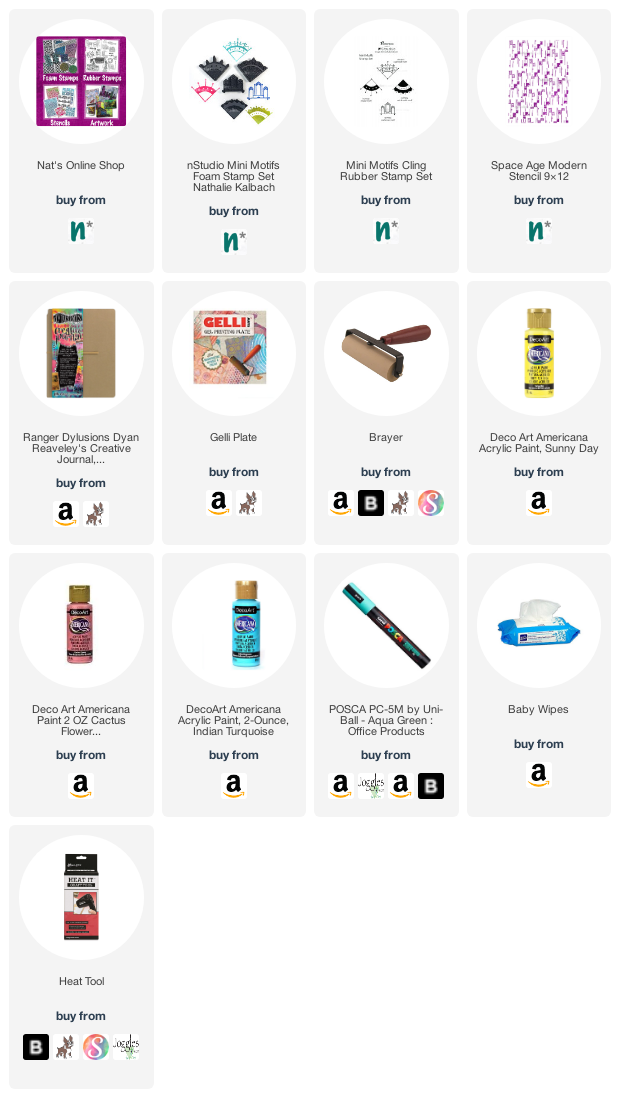 Don't forget to check out Nat's Creative Squad on Instagram too: Each week we post projects, ideas, and inspiration for mixed media art.