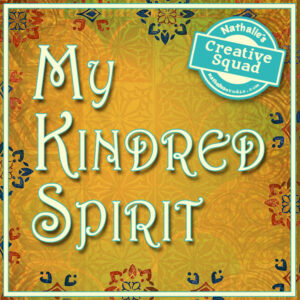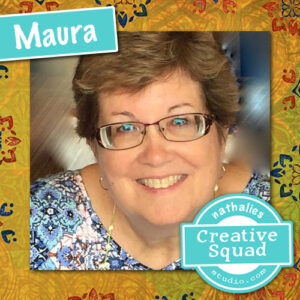 Hello from my Creative Squad! Today we have a fascinating post from Maura Hibbitts using my Floral Tile Large and Fan-Fare rubber stamp sets and our new theme: My Kindred Spirit – Animals are often symbols of qualities that we humans identify with, so let's take some inspiration from them this month. Do you have an animal whose characteristics you identify with? Maybe it changes depending on your mood or what life throws at you. Who is your Kindred Spirit in the animal kingdom today?
---
My kindred spirit animal is a bear. I've known this for many years. How do I know this? Well, the bears told me…in a sense. I've had a number of encounters with both black and grizzly bears in my life, up close and personal, and from a distance. One of the most memorable meetings took place about 3 in the morning as I headed to the outhouse (we were tent camping in the Beartooth Mountains in Wyoming). Well, there was a grizzly bear about 20 feet away from me at a picnic table – that stopped me in my tracks. I think we were both surprised, and thankfully, it turned and walked off. Luckily all worked out in my favor. I figure they keep meeting me to tell me they are my kindred spirit animal. They send me messages in the dreams I have of them. Somehow, they have worked their way into my psyche.
I love to work in an art journal to tell stories with my art, so that is where I headed to begin this project.
Begin by brushing on some luminous paints – lemon, yellow and orange (or neon) leaving open areas. Take some white gesso and add a bit of water to create a whitewash. Apply this in some areas. Once dry, brush on luminous opera in a random fashion.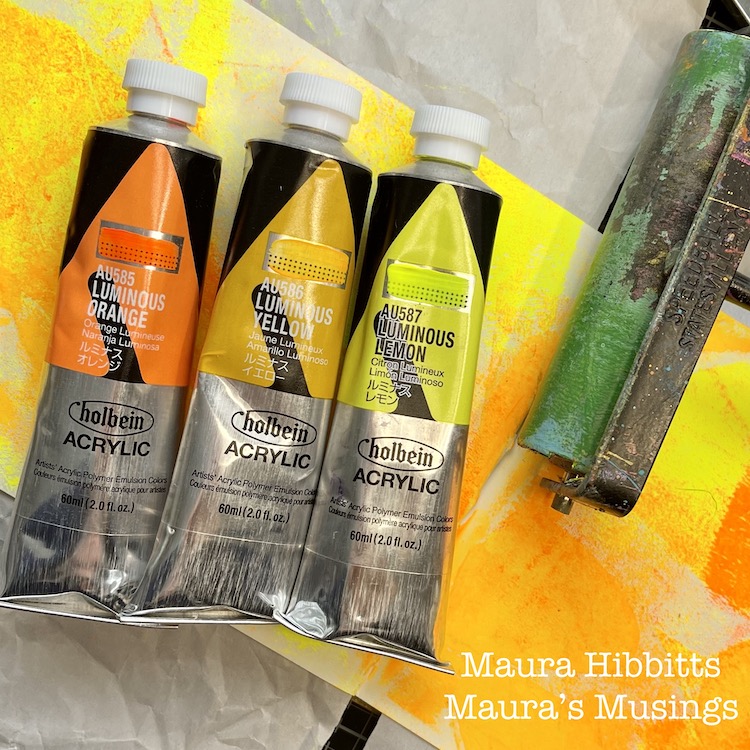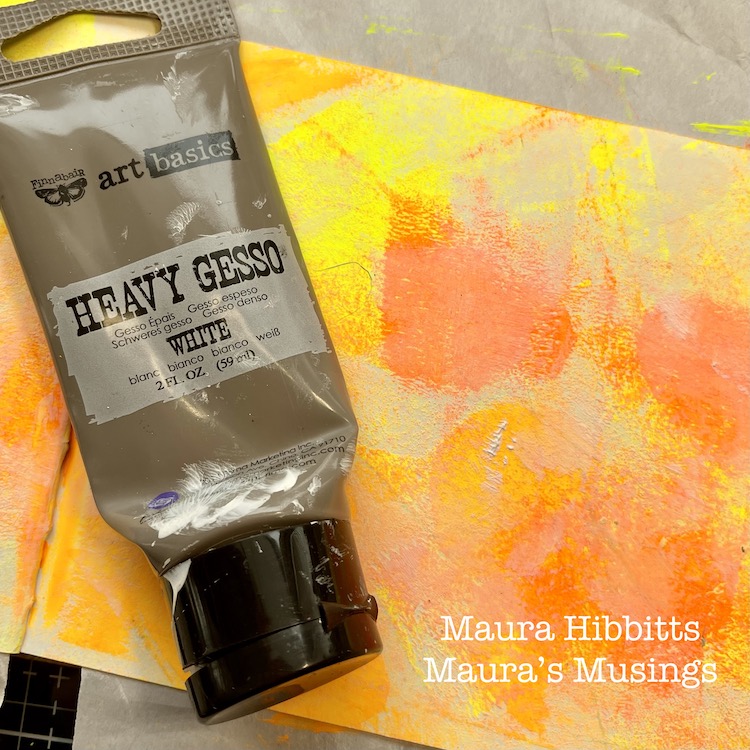 Apply some luminous Violet paint to the gel plate and use a brayer to smooth out. Stamp into this with the Versailles Positive stamp from Nat's Floral Tile Large set and "ink" on the pages in a grid fashion. Note – be sure to clean the stamp right away so the paint doesn't dry on it. (I use a baby wipe to do this.) Then, mix white gesso with the luminous violet on the gel plate, brayer smooth, and stamp with the Versailles Negative in the open spaces on the page.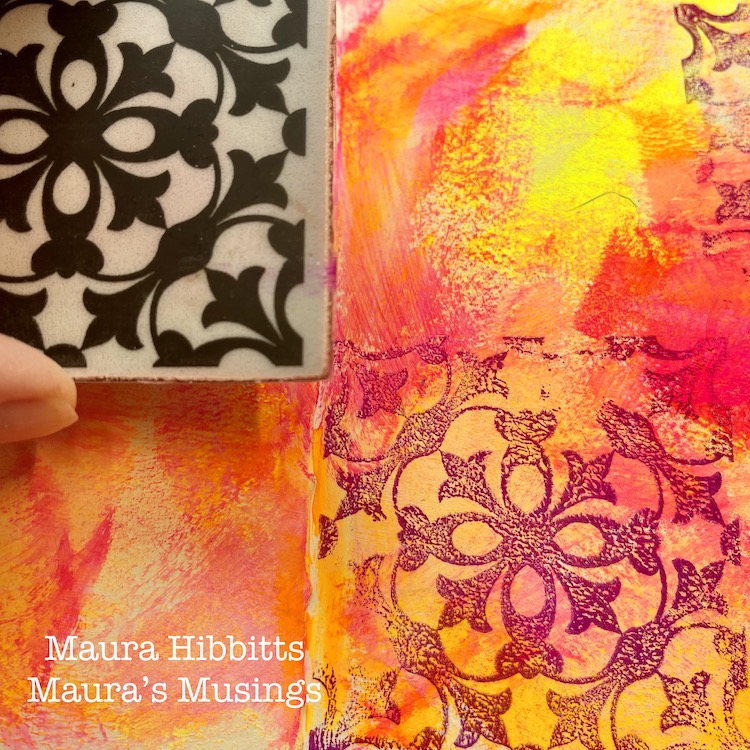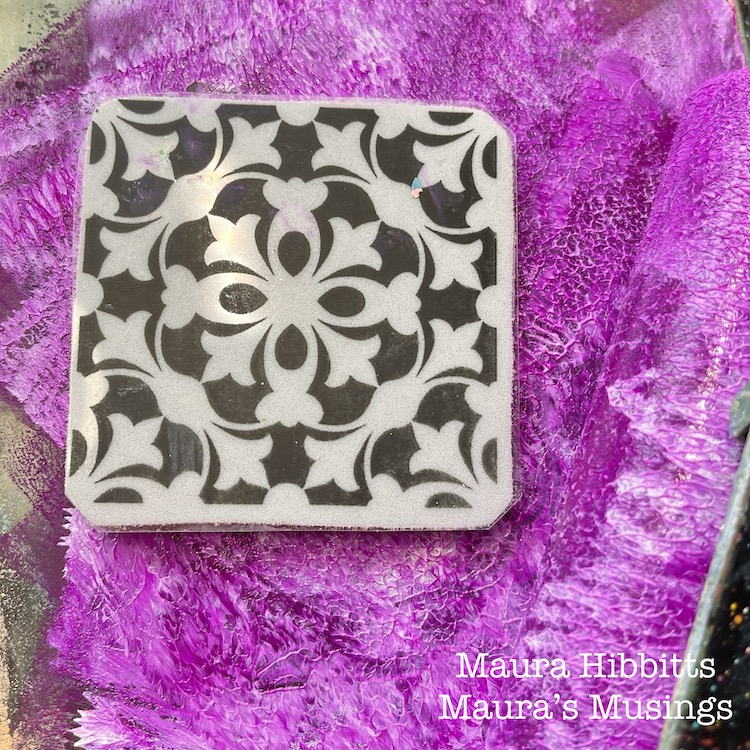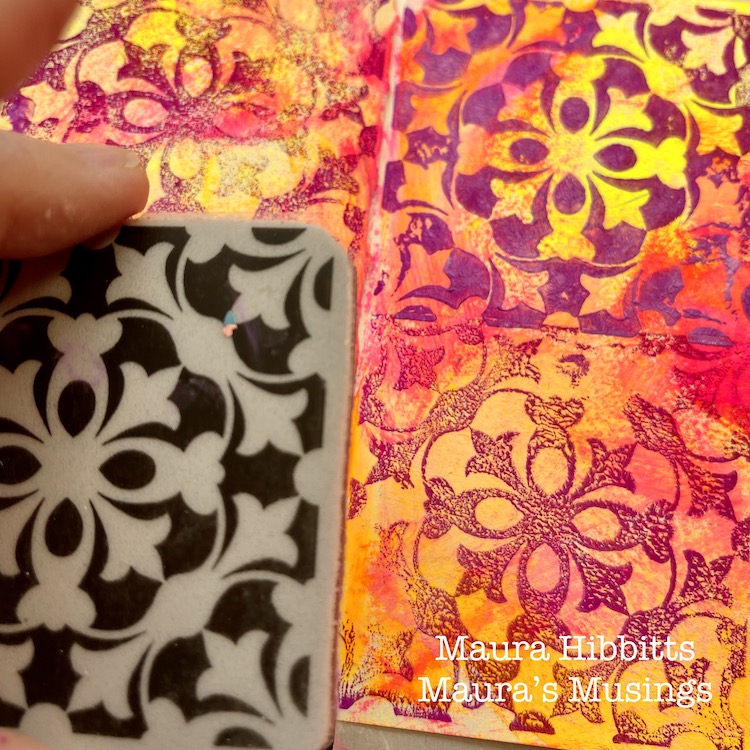 Stamp across the center of the pages with the Hamilton Negative stamp and Cadette ink color (blue).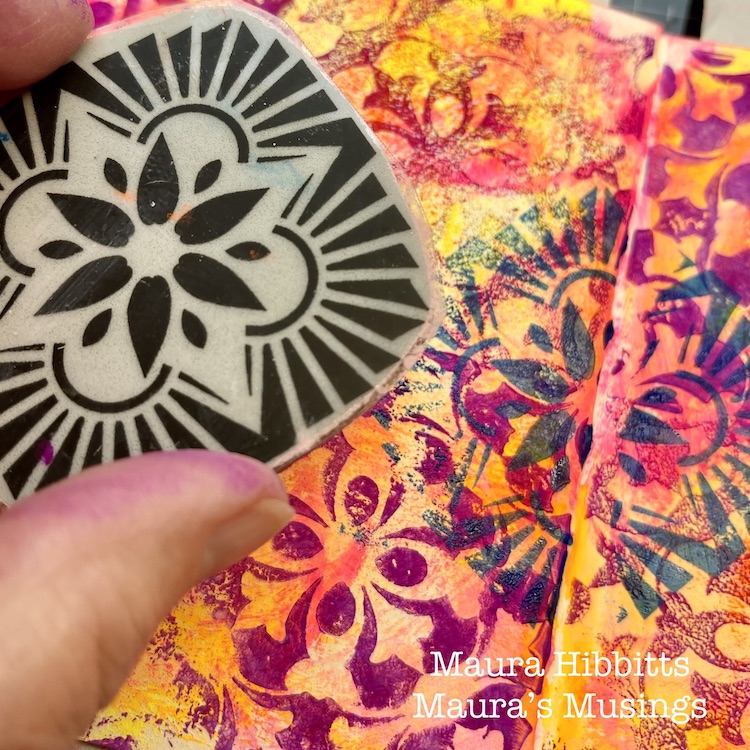 Next, use the Fan-Fare rubber stamp set and Pearfection ink (green) to randomly add some images to the pages.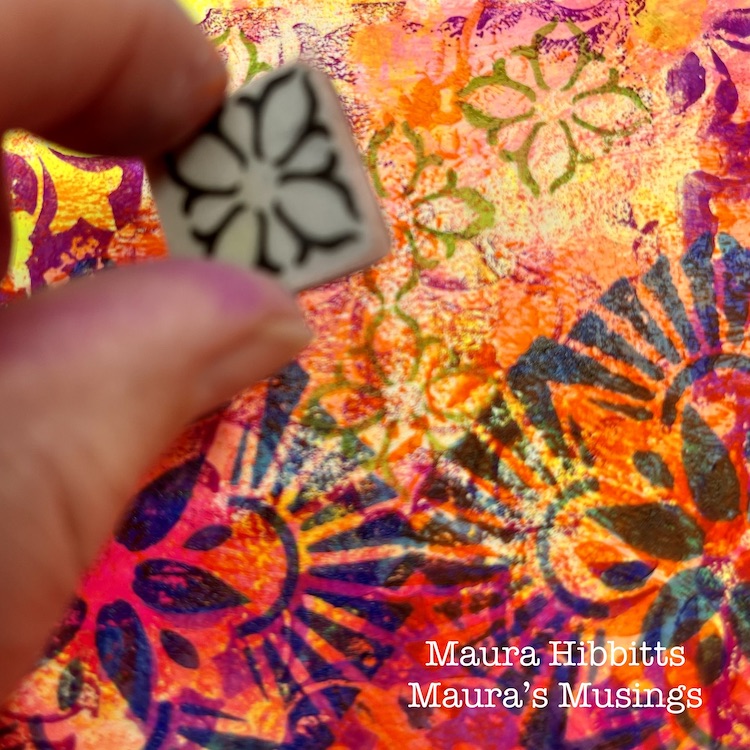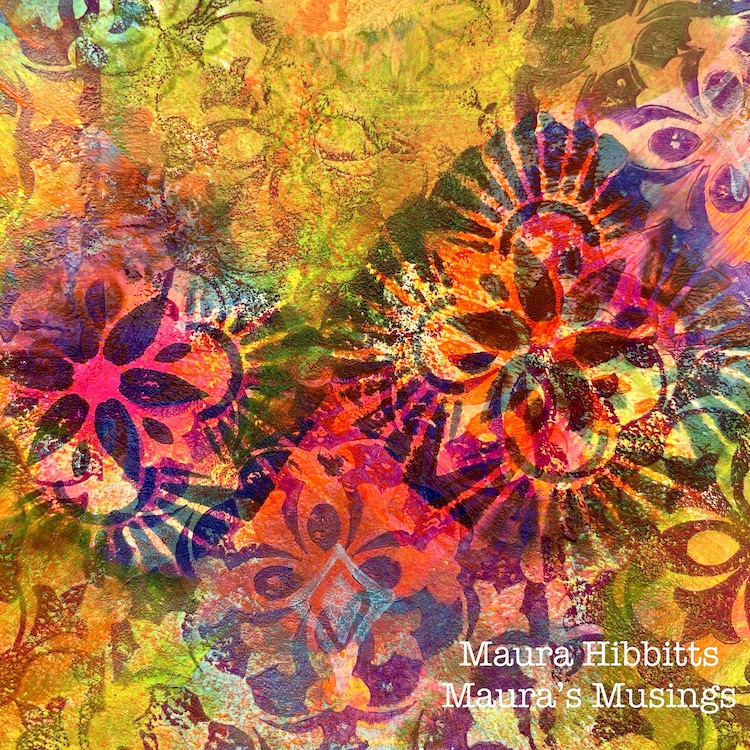 Sketch out an image of a mama bear and a baby bear, then transfer these to the art journal by tracing around the shapes with a graphite pencil.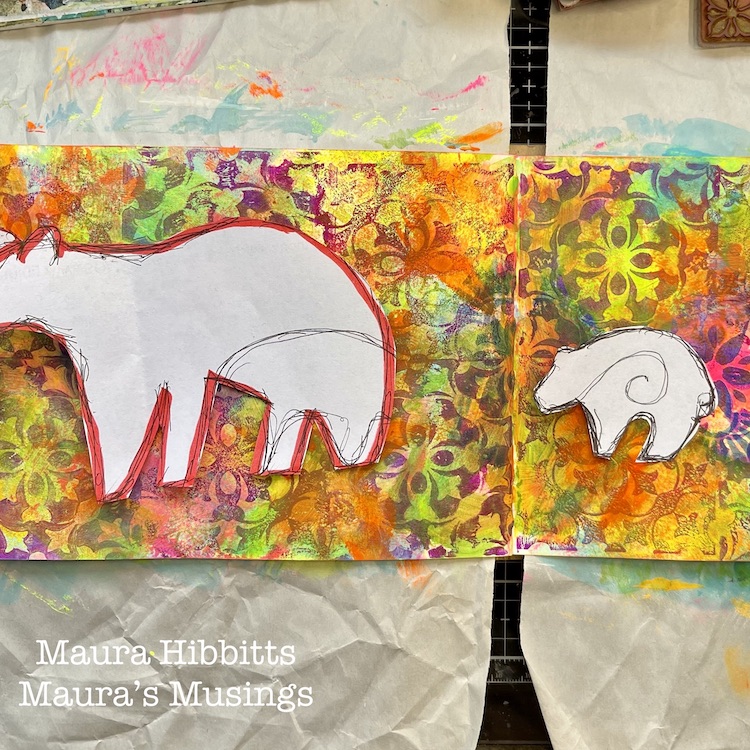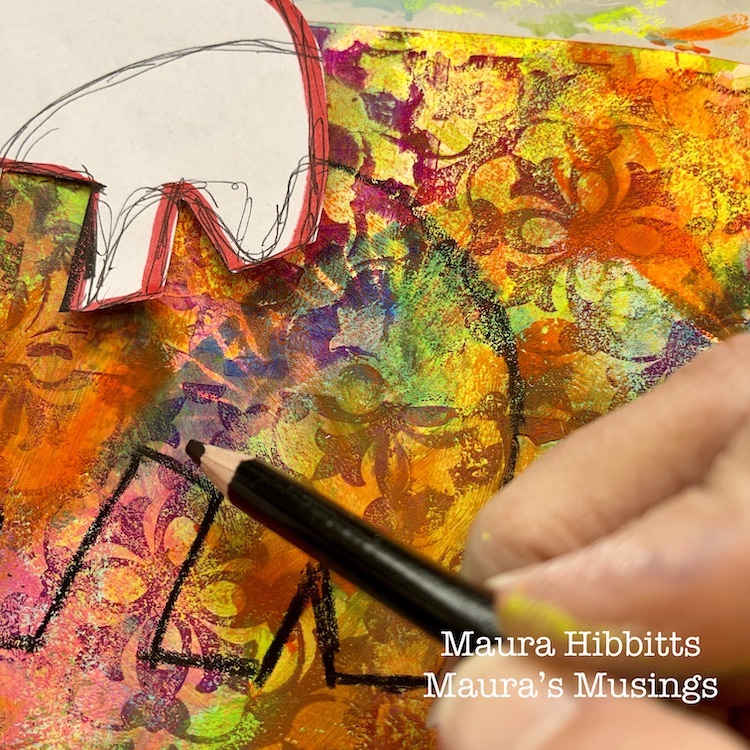 Now, mix a "whitewash" with black gesso and water. Paint this everywhere on the pages, except inside your images. Let partially dry, then wipe back some areas of the background with a baby wipe.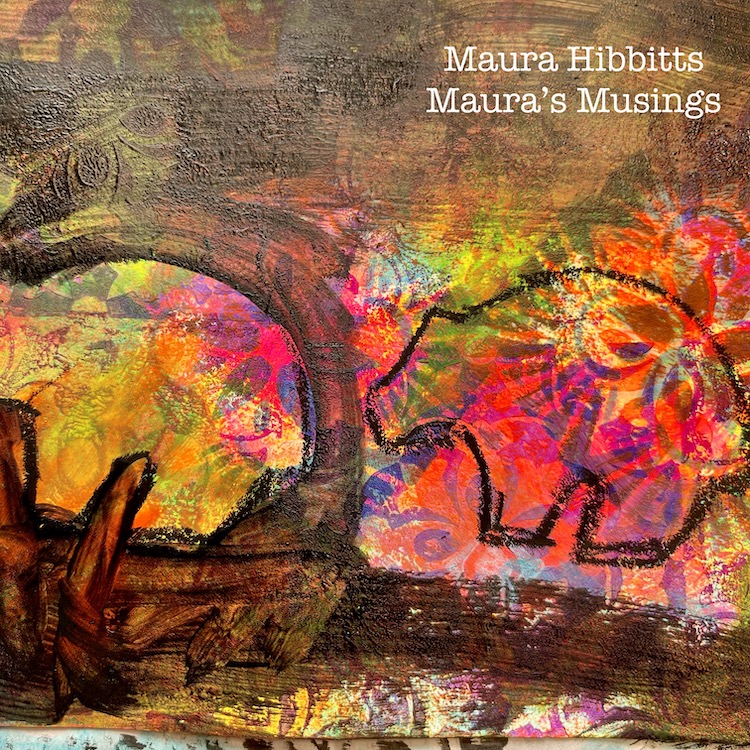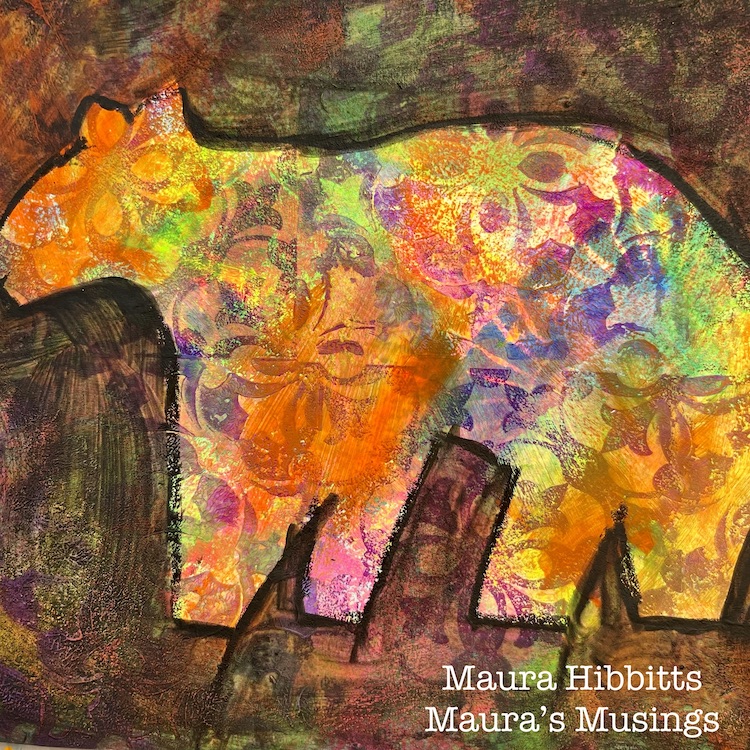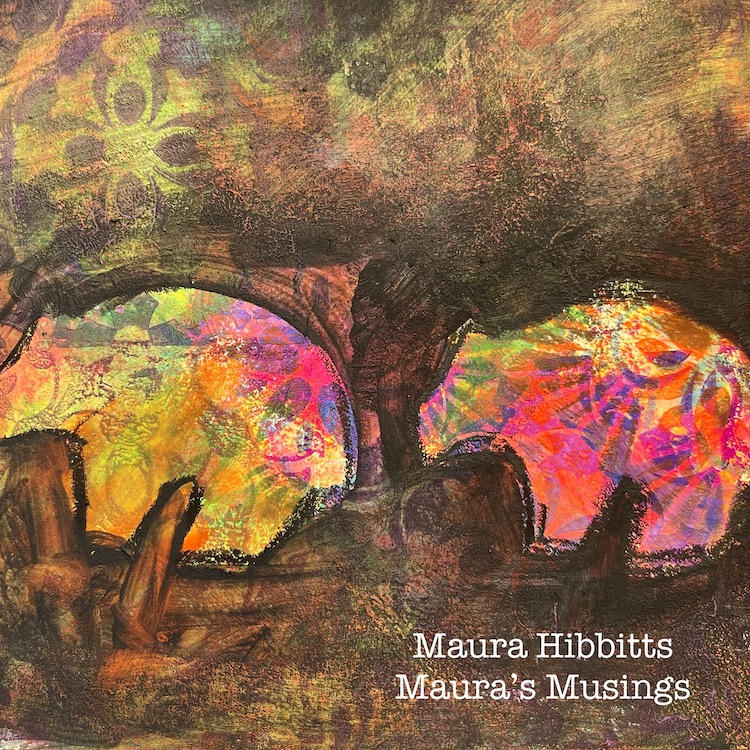 Use the Fan Fare stamps and luminous yellow paint to add a few "stars" to the dark background.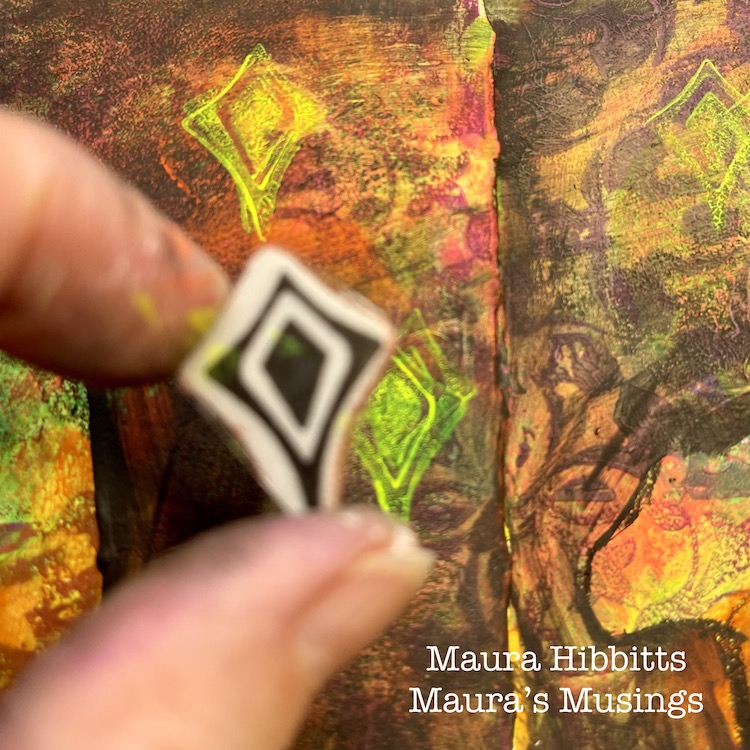 Outline the bear images with a black Posca paint pen. Draw swirls inside their bodies. Write across the bottom of the pages with a teal Posca pen (I walk with the spirit of the bear each day), and sketch a bear paw print.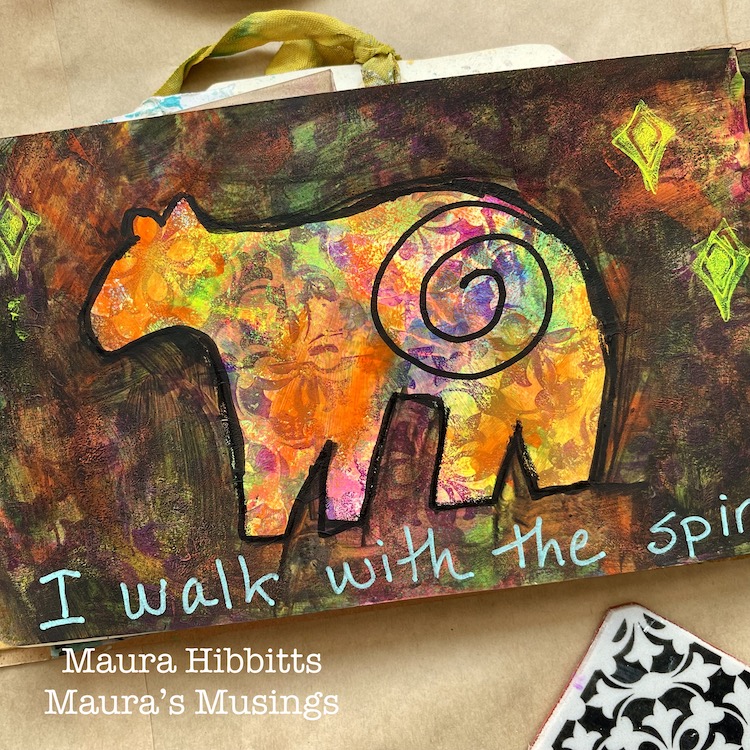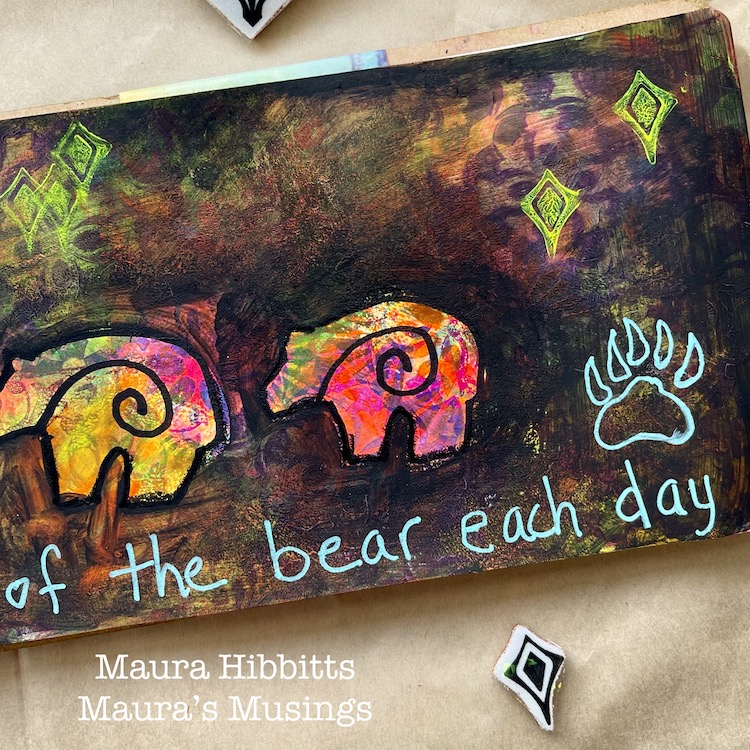 I chose to represent my animal with both the mother and cubs. I drew the cubs to represent my two sons, and like the mama bear, I will do anything to protect them when needed. Just like the bears, my family is happiest in the natural world. And yes, in winter I feel like hibernating too, lol.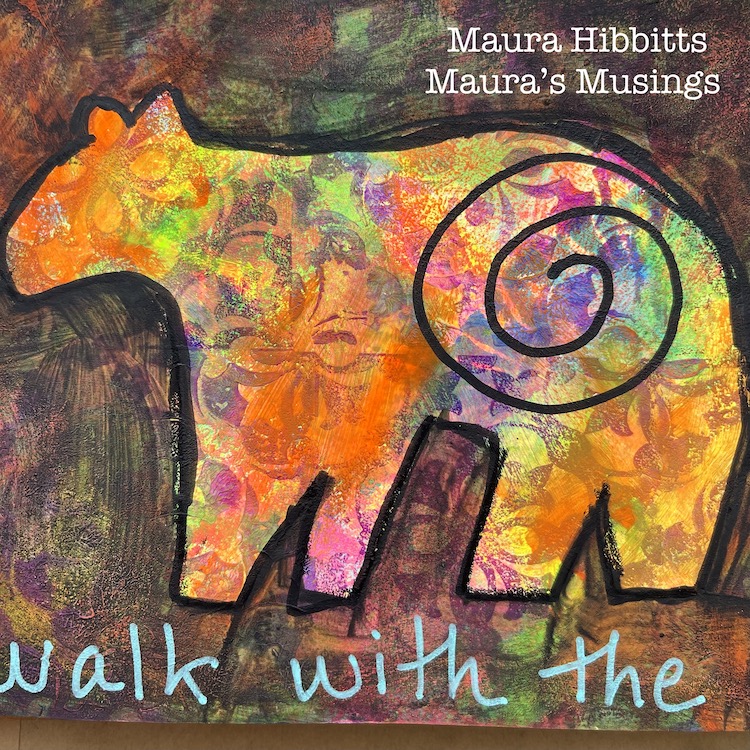 Do you have a kindred spirit animal? What's the story behind yours? Have you had real life encounters or found them in dreams? I am grateful the bear chose me. Maura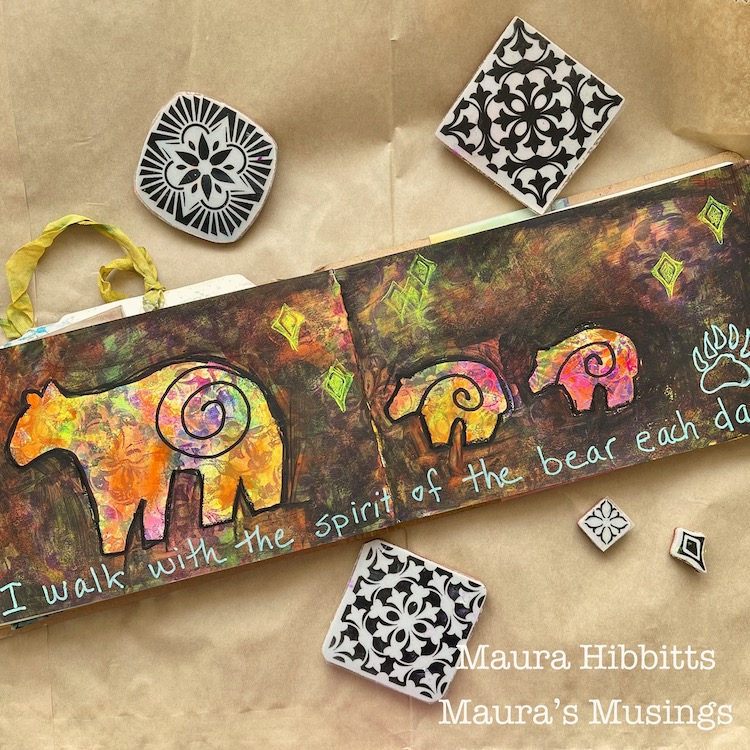 ---
Thank you Maura – loved hearing about your connection with bears and the resulting spread is both powerful and tender… just like that mama bear :)
Give it a try: you can find all my Rubber Stamps in my Online Shop and in addition to gelli printed papers from her stash, here are some of the supplies Maura used:

Looking for more projects? Follow the Creative Squad on Instagram here.