Hello my friends – today we have some very exciting news to share with you. We have been waiting anxiously to let you know and now is the time: We have 2 NEW Creative Squad members to welcome to the team and introduce today!!! Super huge WELCOME to Robin Seiz and Jordan Hill!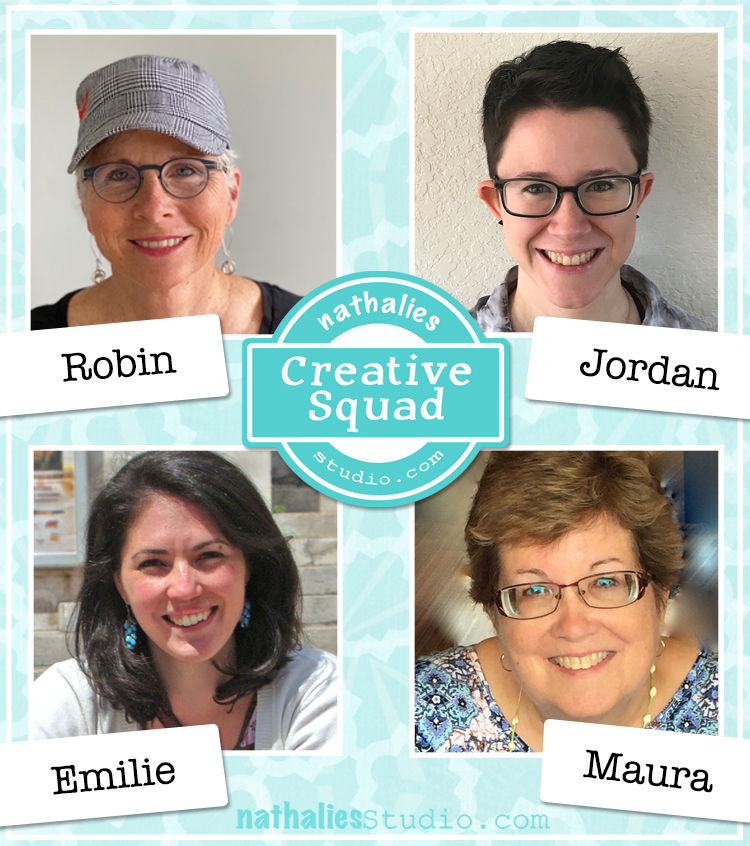 Do you know my Creative Squad? They are my amazing design team of artists who bring you their creations each month. I give them a theme as a way to get their creative juices flowing, and then they make a project using some of my stamp and stencil designs. You can check out their projects each week on Tuesdays, right HERE on the blog. It is always inspiring to see what they come up with!
Let's get to know our two newest members: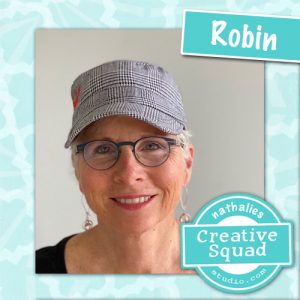 Robin Seiz is super talented with colors, patterns, and layering and is passionate about mixed media, gardening, and social activism. We are so happy to have her in our group and cannot wait to see her projects each month. Take a peek at her style here.
She writes "I am a self-taught Mixed Media Artist living in the wonderful little artist community of New Hope, Pennsylvania located on the Delaware River. I love the process of creating almost as much as the end result. It's fun to work on a variety of substrates, use so many tools like gelli plates, stamps, stencils, foamies — you name it. And then to add color in endless mediums makes my heart sing. I gain lots of inspiration from nature; I'm often seen with my camera in a meadow or in my garden. I enjoy supporting other artists through social media, buying their art, taking their classes, or supporting them through Patreon — in short, I think community is important to help us all grow."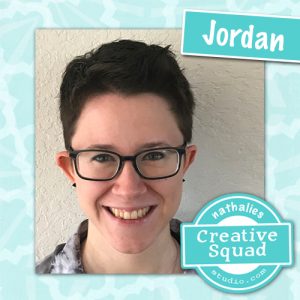 Jordan Hill is amazing at drawing faces and figures in her incredible unique style, and incorporating them into richly layered compositions. She comes to us from St. Petersburg, FL where she enjoys art journaling, mixed media of all sorts, and thrifting. Be sure to check her out here.
She writes: "I am a Florida based mixed media artist and illustrator who specializes in art journaling. My draw to all things creative started when I was three or four, sitting in my grandmother's lap and watching her crochet. Though my specialty is art journaling, I'm not a fan of limiting myself to any one medium or craft and I have been known to dabble in fiber arts, bookbinding, digital illustration, or whatever else appeals to me on any given day. Art journaling specifically became a part of my life in 2009, when I discovered it as an offshoot of scrapbooking. I am so honored to be a part of this Creative Squad!"
We are so happy to have both of these talents joining our team. Be sure to check into the blog on Tuesdays for their posts and also check out the Nat's Creative Squad Instagram HERE.
---
Are you creating stuff with Nat's stamps and stencils? Share them with us – via email or use the hashtag #natkalbach so we can check them out. We love to see what you are making too!