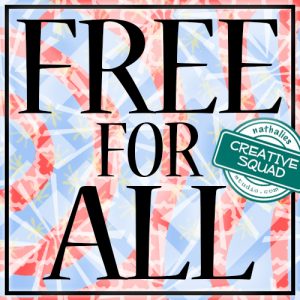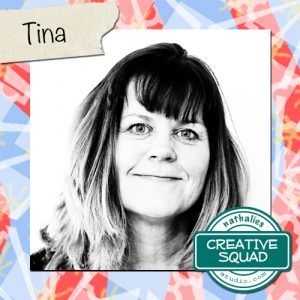 If you are in the US today, Happy 4th of July from the Creative Squad! Today Tina Walker is starting us off on a new July theme with a gorgeous piece of assemblage using my Stroll Through the Hood #2 Main Station and Cardboard stamps and my Toledo stencil. This month's theme is: Free for All: It's time for summer vacation and relaxing so around here the Creative Squad is taking a break from themes this month. They're just going with the flow and making a project of their choosing. It's a Free for All!
---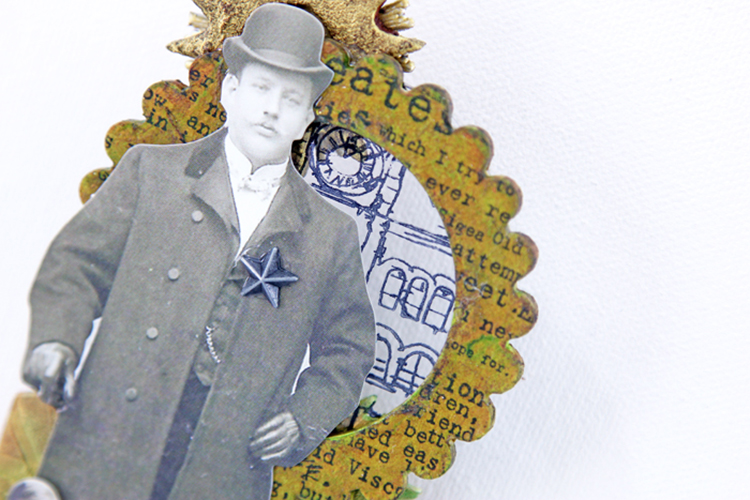 Hi! Tina Walker here today with a new month and a new theme. July's theme is a Free For All! How perfect is that? We can make whatever our creative little hearts desire! But, to be honest, I always struggle with 'anything goes' challenges. I have so much product and love creating so many different types of art, it can be overwhelming. But no worries…my ole' standby to the rescue – Assemblage Art!
There is something about combining bits and bobs together to create a unique, one-of-a-kind piece. Stamps and stencils always make creating texture on assemblage easy and quick. Let's see what I've created.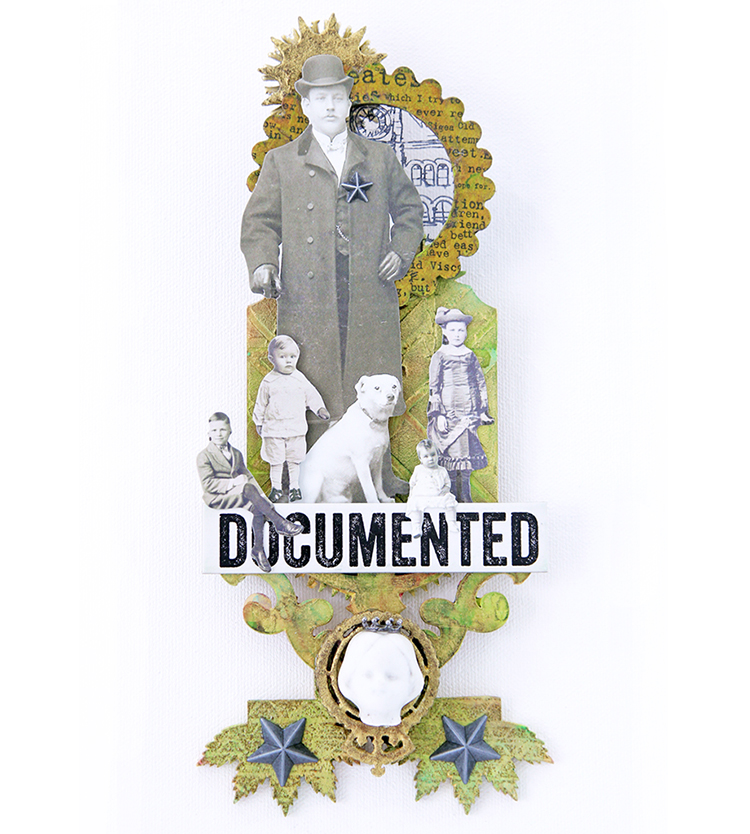 Cover all assemblage base pieces with a thin layer of gesso.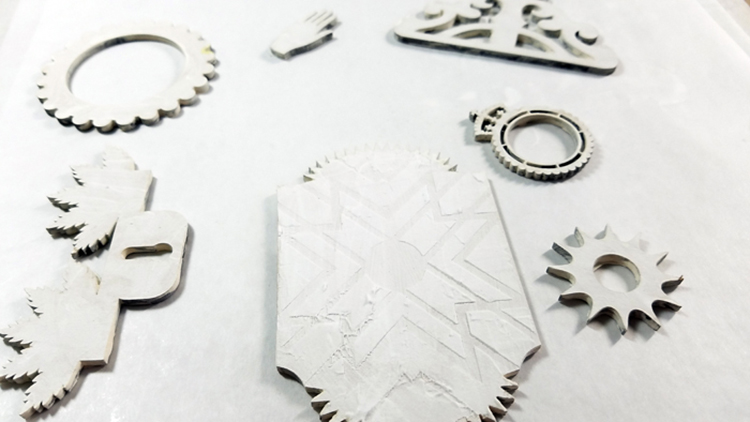 Apply modeling paste with your favorite Nat Kalbach stencil to your larger base pieces, I used the Toledo stencil here.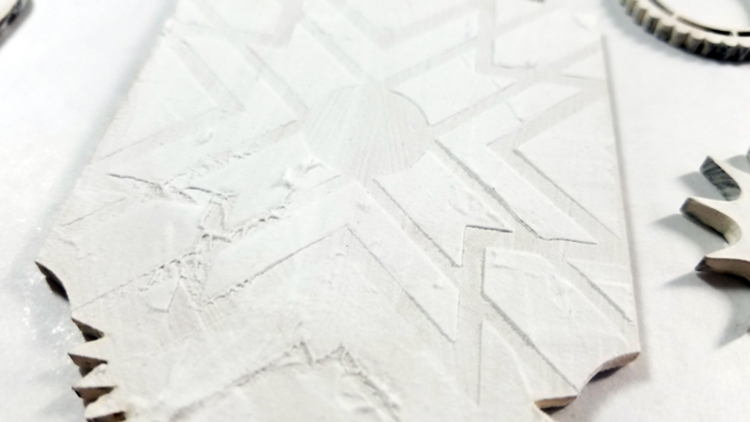 Paint your assemblage pieces with medium of choice. Acrylic paints, spray mists, inks, and pastes all work beautifully.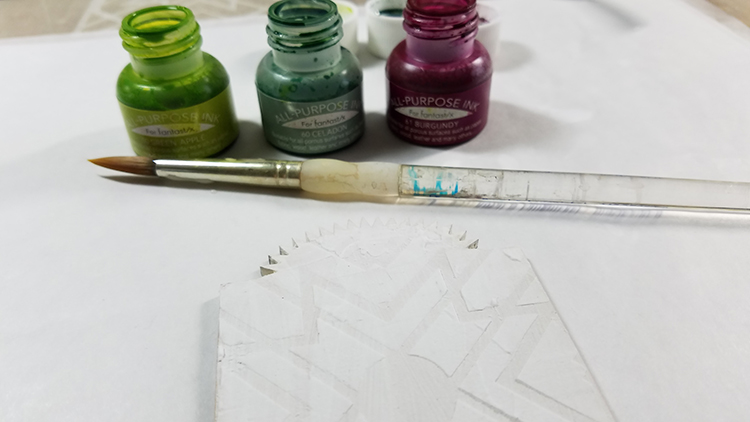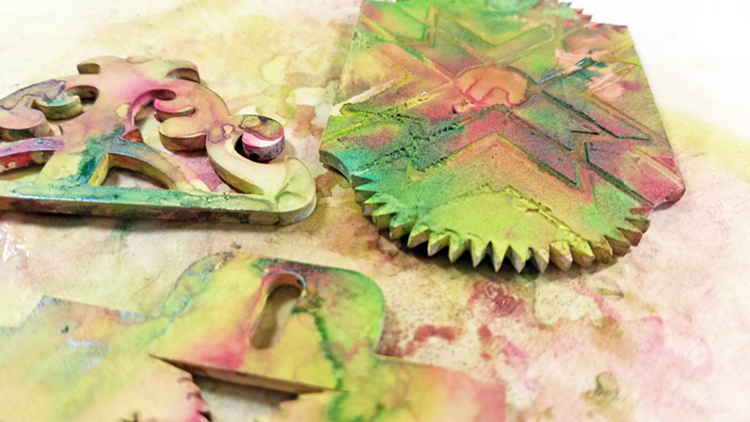 Just look at how the paint 'grabs' the stenciled image. Divine!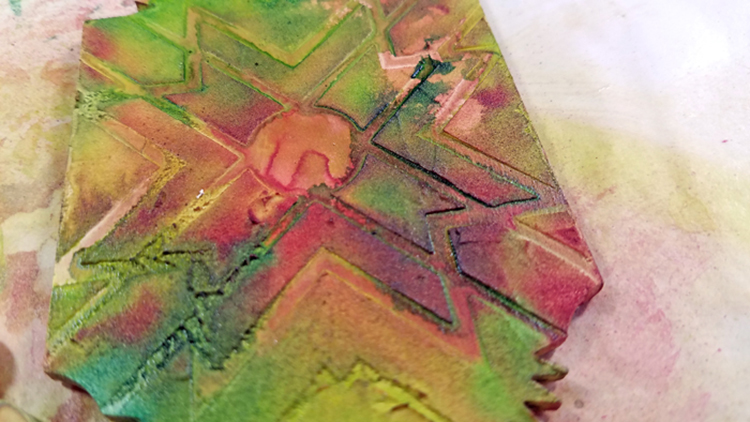 Stamp one of your favorite Nat Kalbach 'Stroll Through the Hood 2' stamps, such as the Main Station stamp, onto a transparency sheet. Layer it behind one of your assemblage pieces to resemble a window.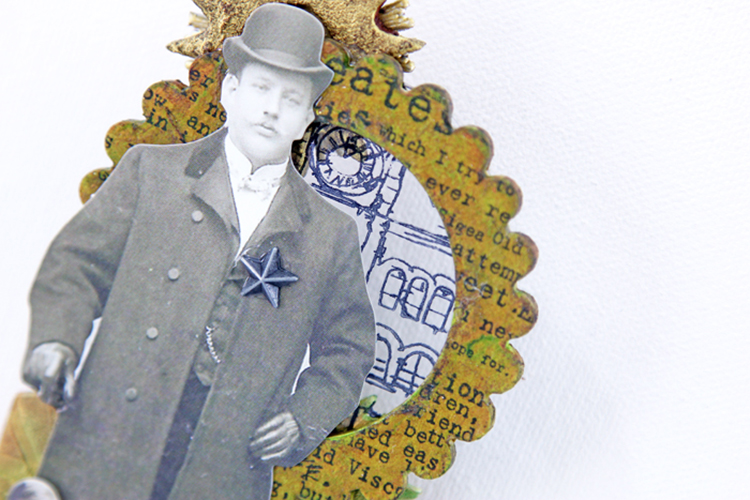 For even more texture, heat emboss some of your assemblage pieces with more favorite Nat Kalbach stamps, such as the Tread stamp.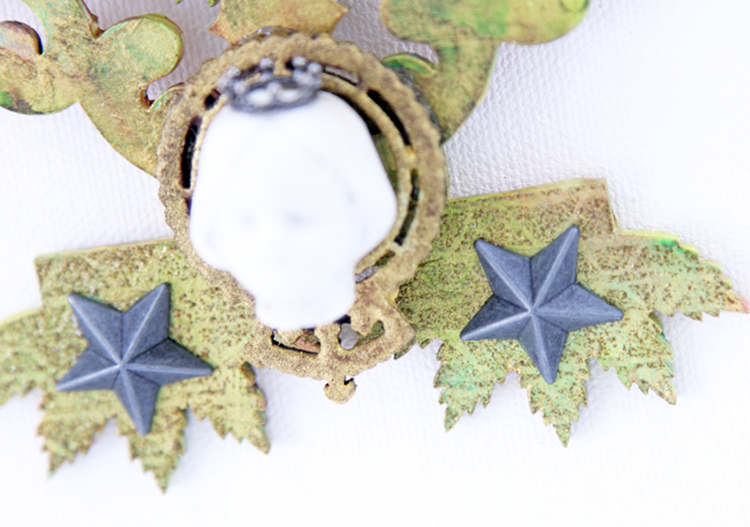 Assemble all of your project pieces together and call it DONE!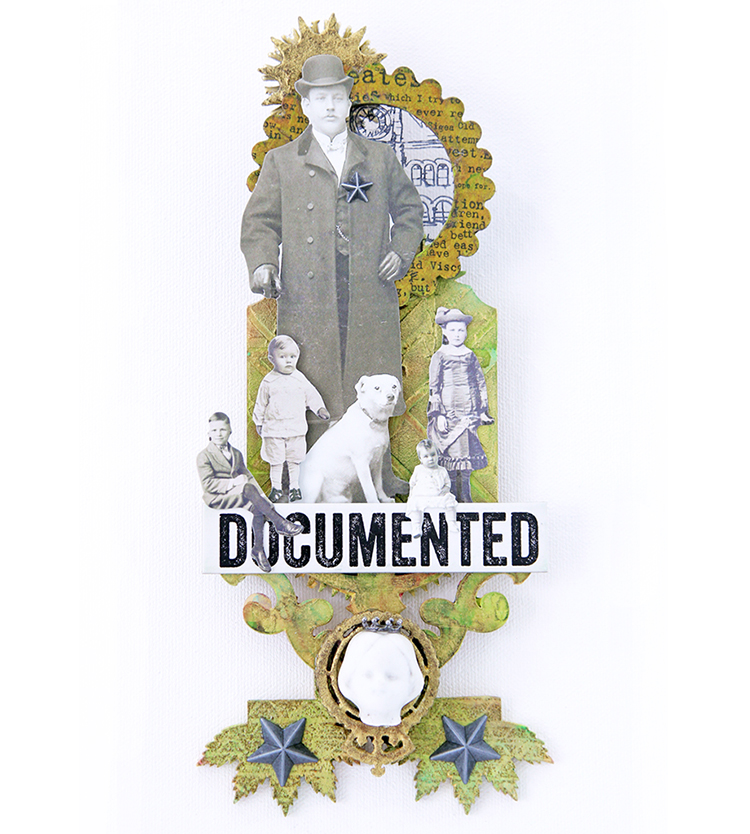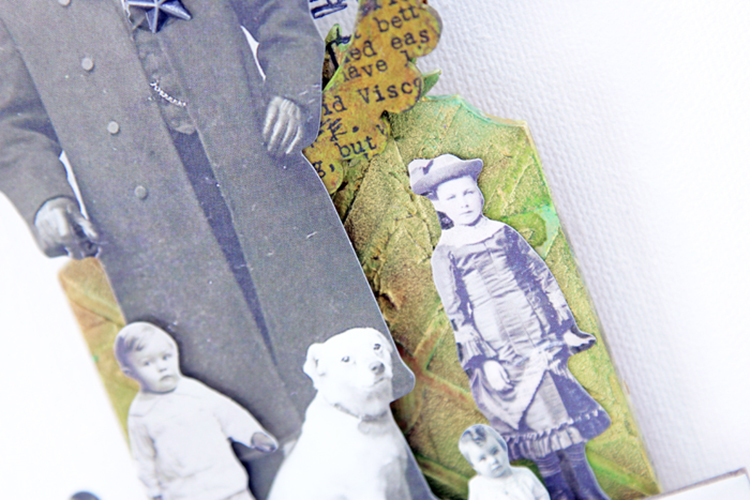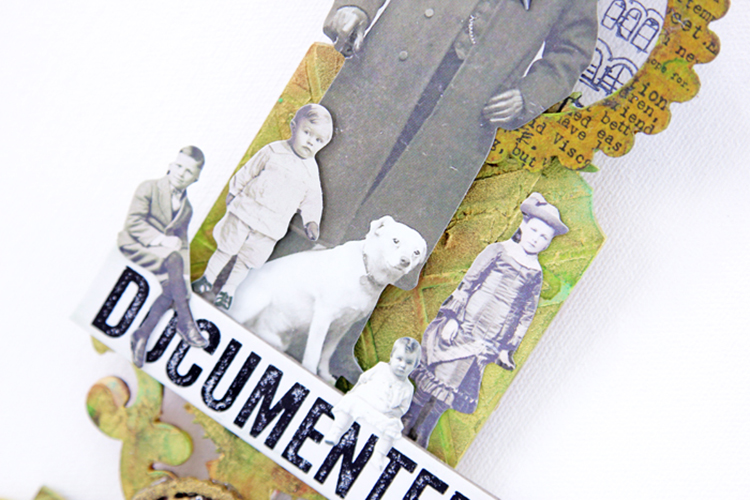 I hope you enjoyed my projects today. Have a great day!
---
Thank you Tina for such a cool project! In addition to Green Apple and Celedon All Purpose Ink, a vintage doll head, and PaperWhimsy chipboard componants, Tina used these supplies – some links are affiliate links:
Play along with us this month and share how you interpret our monthly themes. Email me how you used my stencils and stamps with the theme and email me an image – I would love to share your projects in my "n*Spiration From Around the Globe".