It's Tuesday and time for my Creative Squad to share a project with you with this month's theme: "Letter to my Future Self". Throughout the month of July, the team will use any of my n*Studio Stamps and Stencils they would like to use to interpret the theme. This month's theme is in honor of my recent 10 year (!) blog anniversary- which we will celebrate later this month! I asked the team to create something that they'd like to tell themselves in 10 years. Like a mixed media time capsule. This theme flips the "If only I knew then what I know now" sentiment up-side-down.
This week we are happy to share with you Marsha Valk's thoughtful letter that she drafted for her future self!
—————————————————————————————————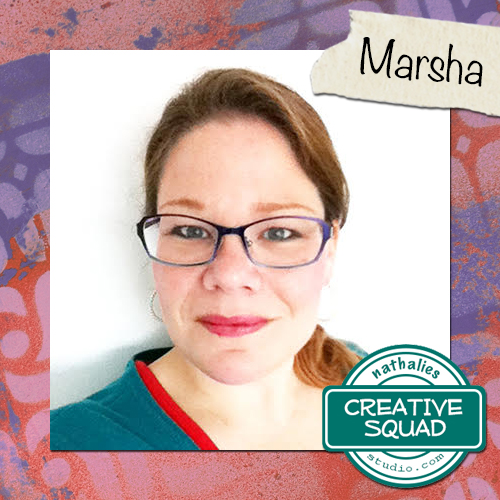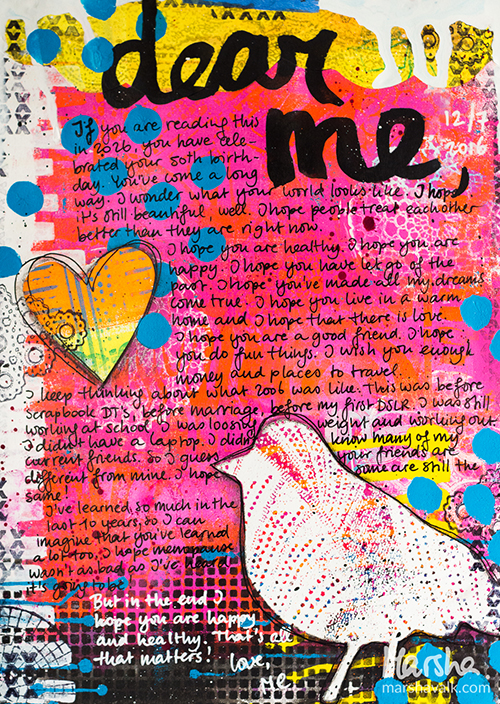 I had no idea on where to start, so I thought about the past 10 years first and all the good and bad things that happened. Then I thought about what could happen in the next decade. It made me kind of sad, but also hopeful. I decided to write an actual letter to find out what I wanted to say.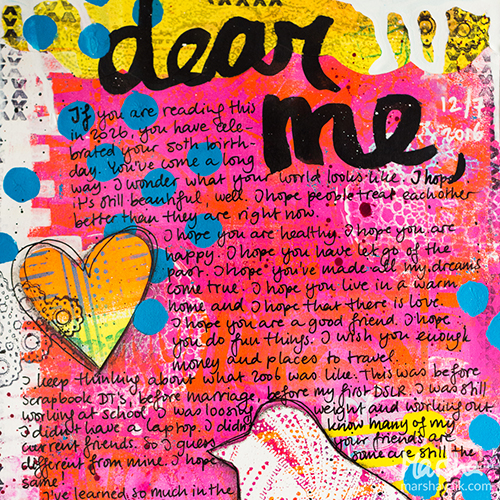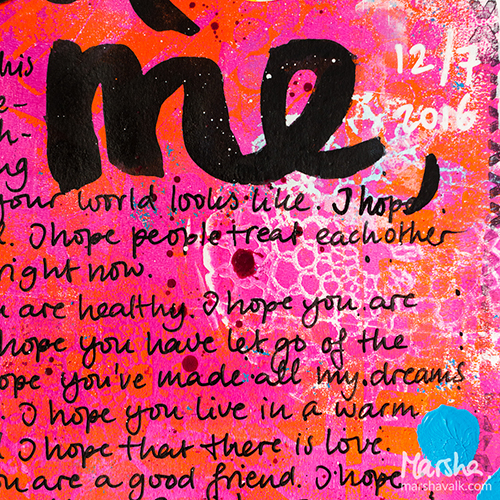 Once I had my hopes and wishes on paper, I put it aside and grabbed my n*Studio stamps and stencils, my Gelli Plate, a couple of paints and I started pulling prints on A4 sized paper.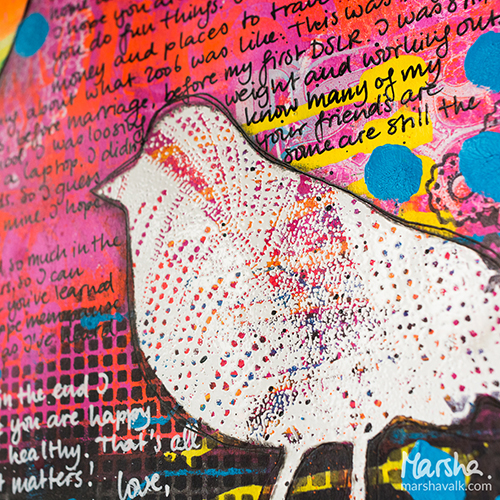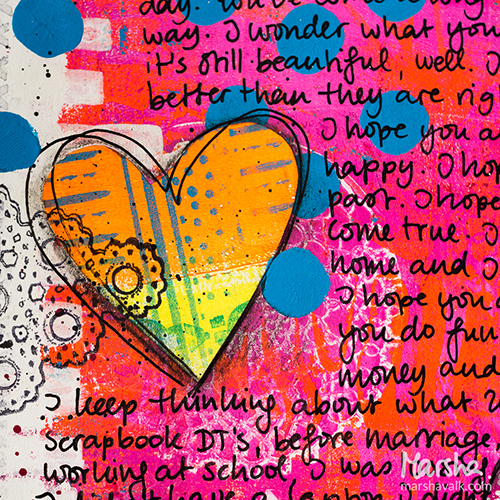 The next day I chose the print I liked best as my foundation and I added collaged pieces from another print, stenciling, stamping, finger prints, charcoal pencil, acrylic marker, acrylic ink and of course my letter. I deliberately chose to work on A4 paper instead of in one of my art journals, because I want to store this letter with my recent scrapbook pages.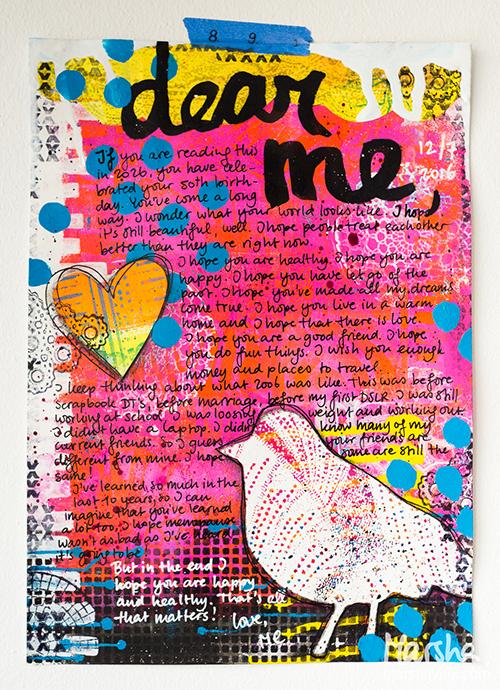 —————————————————————————————————
Marsha's letter is a great balance of seriousness and hope.  I love how she incorporated so many different layers of stamps and stencils to get her ideas out.  Their layering effect is really cool with so many different elements working together!
Marsha used the supplies listed below (some are affiliate links):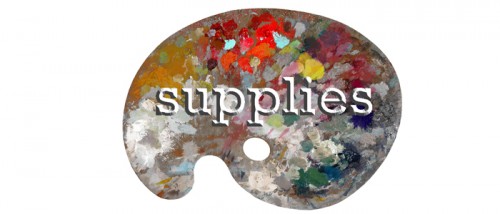 Maybe you will even play along with us -I would love to see how you interpret our monthly themes. Email me how you used my stencils and stamps with the theme and email me an image – I would love to share your projects in my next "n*Spiration From Around the Globe".
See you next Tuesday for another project from the Creative Squad!