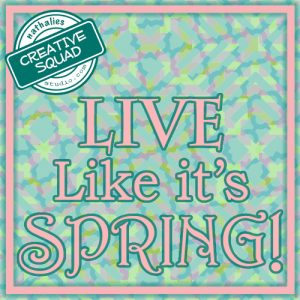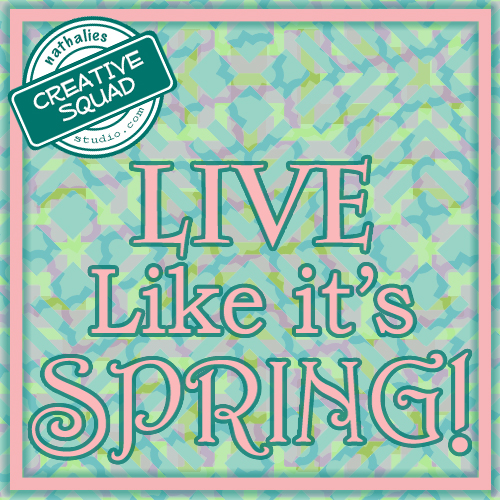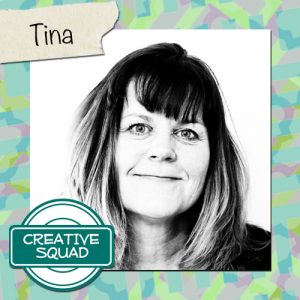 Hello from the Creative Squad! This week Tina Walker is kicking off a new theme for us with a really cool mixed media project using my Granada stencil and the new monthly theme Live Like it's Spring – Springtime is when Mother Nature kicks it into high gear. It's the time to wake up and approach life with renewed energy.  Let's join Mother Nature in this reawakening and create some things in the Spirit of Spring!
---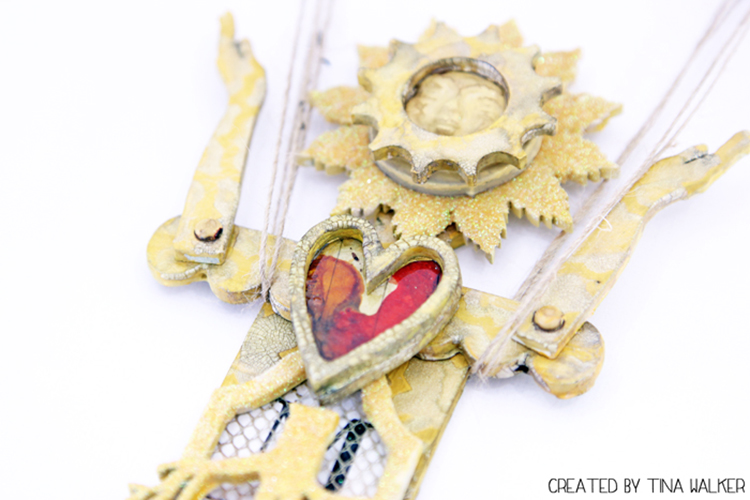 Hi! Tina Walker here today with my take on this month's theme, 'Live like it's Spring'. To be honest it was tough getting inspired by this month's theme, just coming off of a major east coast storm. I live in PA and we ended up with over 18 inches of snow in a 24 hour period. I thought we had gotten through the major winter snowstorms, but once again, Mother Nature had me fooled. Since the ground is covered in snow and the temperatures are still cold, I am dreaming of warmer days, and bright sunny skies. The sun was my major source of inspiration, using the bright, sunny yellow as the theme for my mono-chromatic Spring nymph.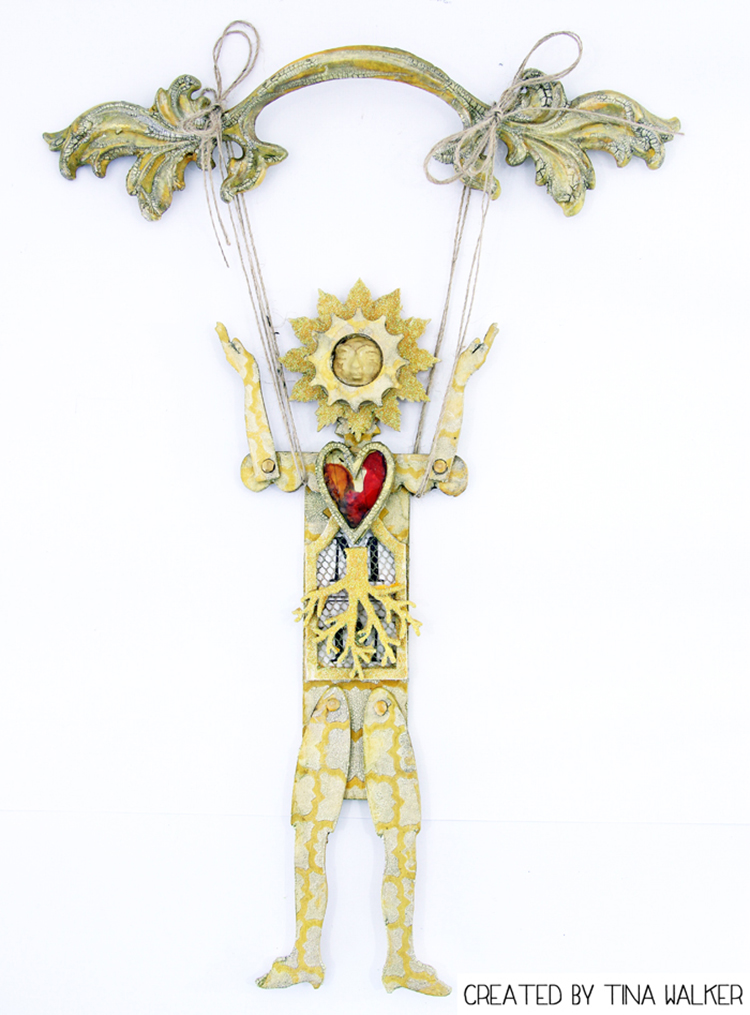 To create the background of my nymph, I prepped several random PaperWhimsy Amazing Alterable pieces with gesso and a coat of yellow paint. Once dry, I applied crackle paste with one of Nat's newest StencilGirl stencils, Granada.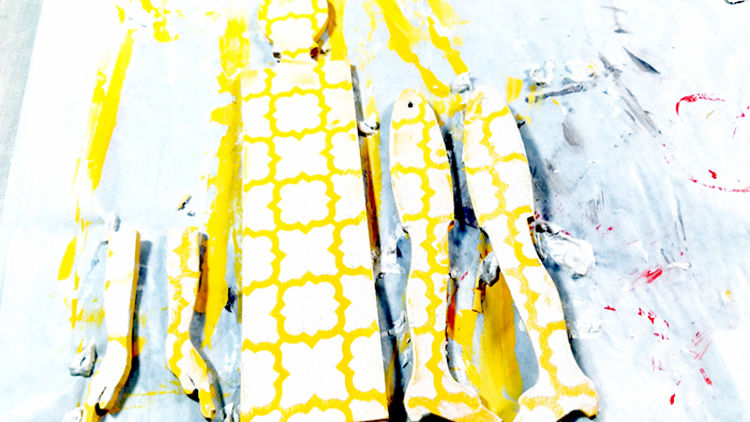 After the crackling magic was complete, I aged each piece with a 'spritz and remove' swipe of Distress Spray. The spray eased itself into all of the cracks, revealing the crackle goodness.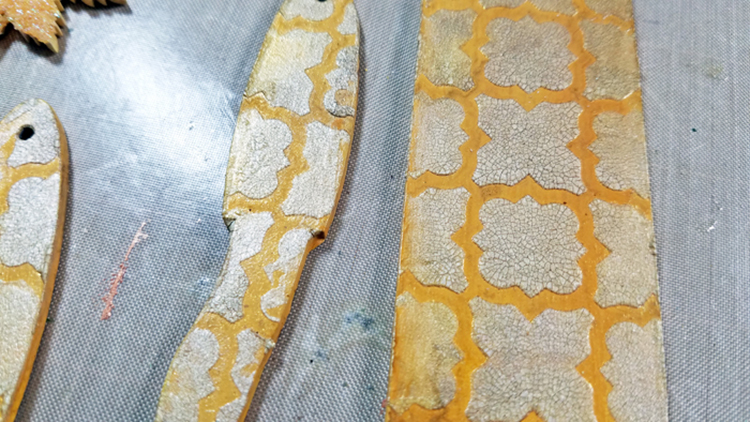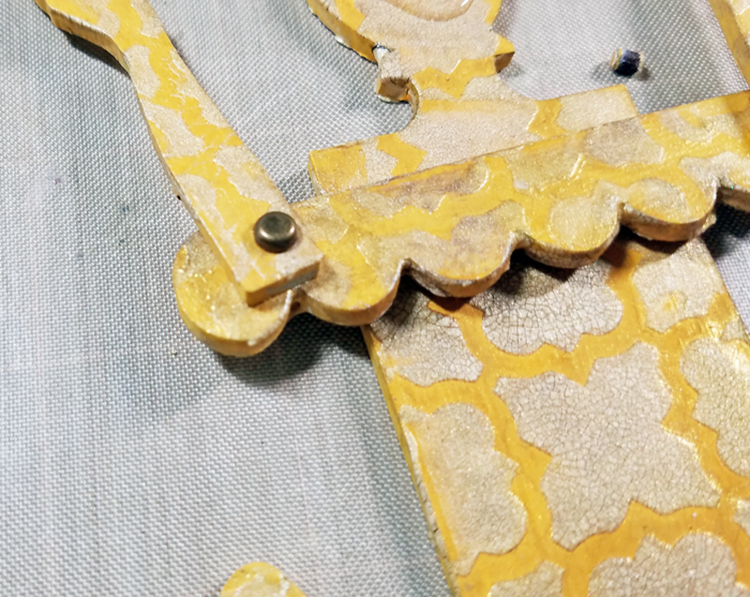 I embellished several of the amazing alterable pieces with glitter and paint, using the same color palette.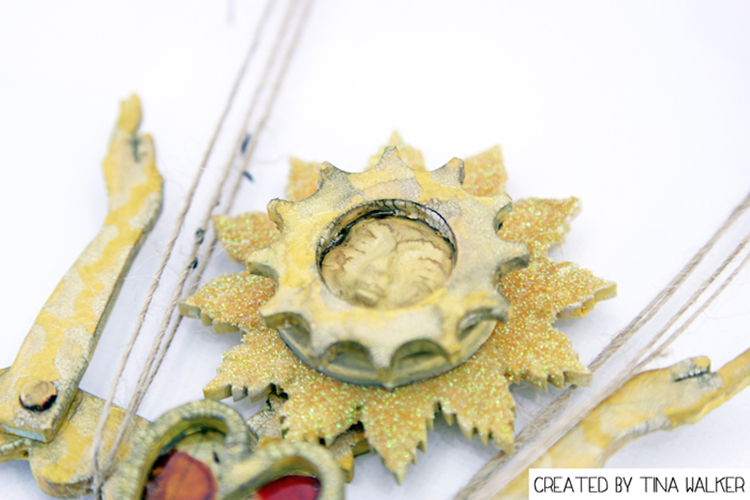 I assembled all pieces together with my nymph's arms, honoring the sun.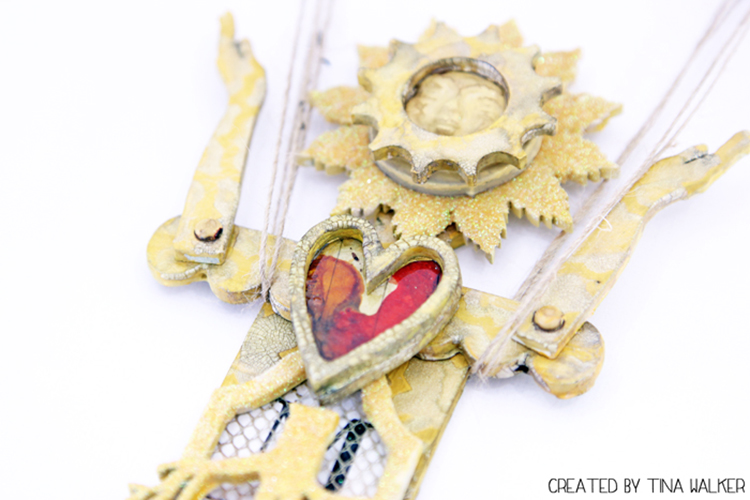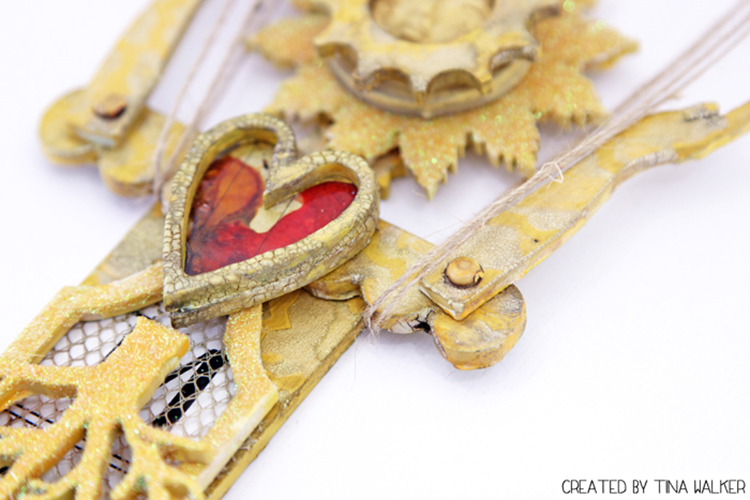 Here's a close-up of the amazing texture you can create with just a stencil and some paint.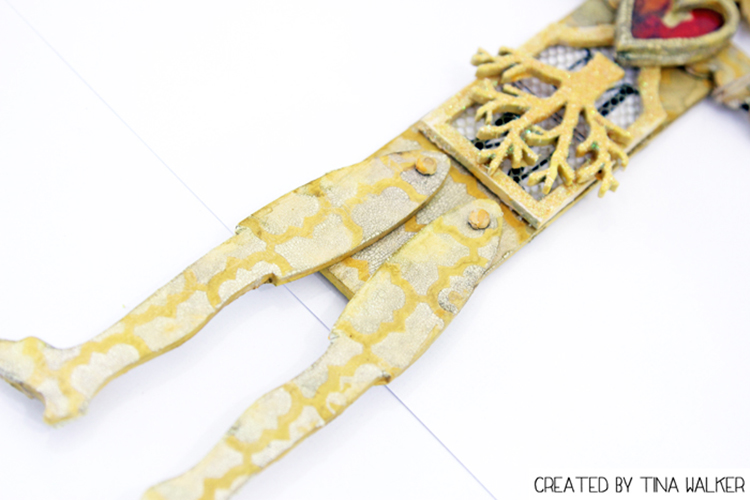 I painted an old metal drawer pull in the same color palette to use a hanger for my Spring nymph.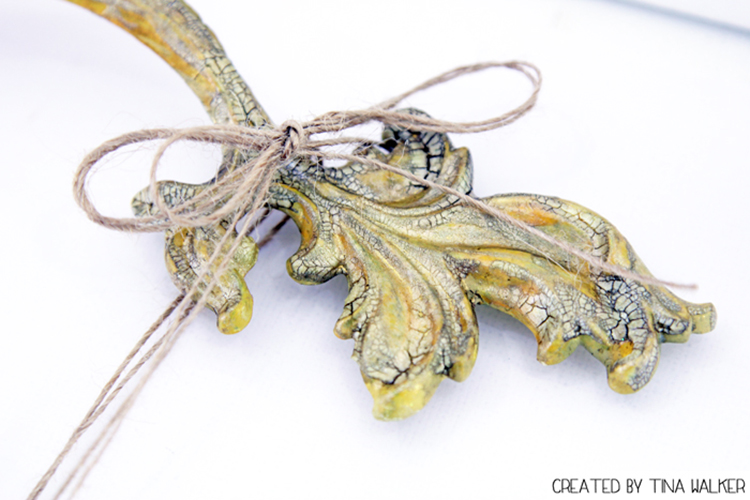 How are you inspired by Spring? Does the bright, pastel colors heighten your creative whims? Or does the idea of renewal motivate you to create? I'd love to hear how you are inspired by Spring.
---
Thank you Tina for a such a whimsical creature! I hope your Spring Nymph helps to usher in Spring sooner rather than later :) In addition to scrap lace and an old metal drawer pull, Tina used these supplies – some links are affiliate links:



Play along with us! I love to see how you interpret our monthly themes. Email me how you used my stencils and stamps with the theme and email me an image – I would love to share your projects in my "n*Spiration From Around the Globe".