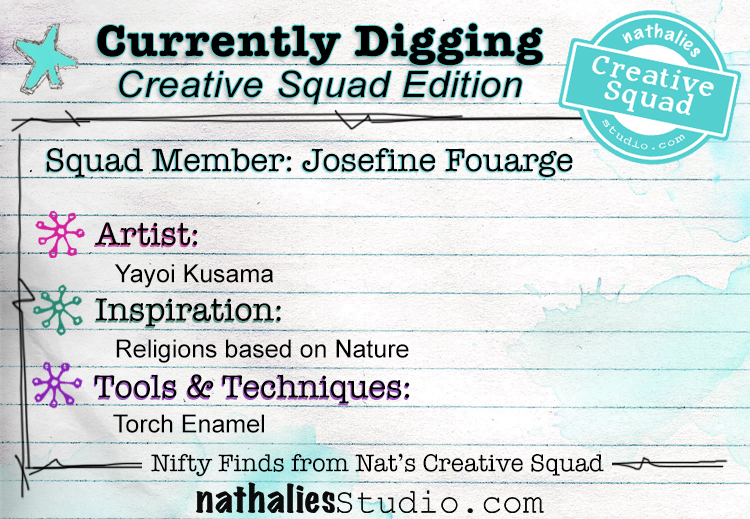 It's time for a special edition of Currently Digging – with my Creative Squad! Once in a while I like to share with you some nifty finds – like an Artist whose work caught my eye…, some Inspiration that got my creative juices flowing, and Tools & Techniques I am currently digging. Today we asked Josefine Fouarge from my Creative Squad what SHE is Currently Digging :) Hope you enjoy this.
---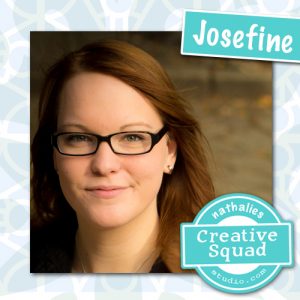 Yayoi Kusama's polka dot pumpkins are breathtaking and it gets even better when you look at them as part of her mirror room exhibition. Hundreds and hundreds of them, just mesmerizing. Some of her other pieces include huge murals that are full of texture and spikes in all sorts of shapes and sizes.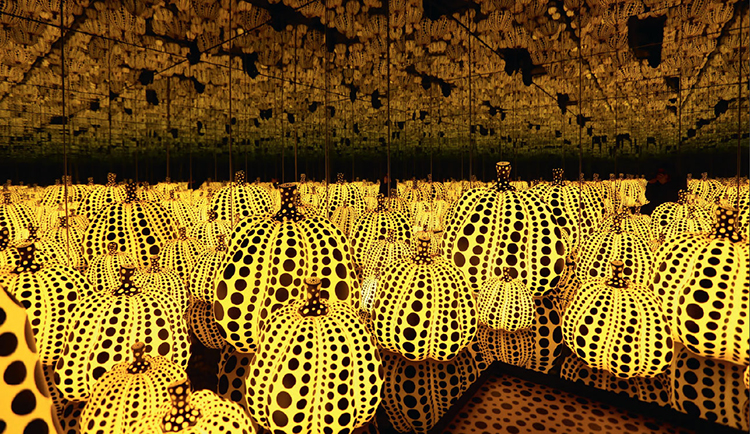 Religions based on nature: Paganism, Druidism, Voodoo, Wicca are some examples of nature-worshipping religion. I enjoy all the iconology of these religions, scanning through books that describe them, the style they are published in, etc. The images are usually eerie and full of meaning. You can look at them for a long time and always find something new. The way things are arranged on i.e. tarot cards inspire me to let my creativity flow and do what it wants to.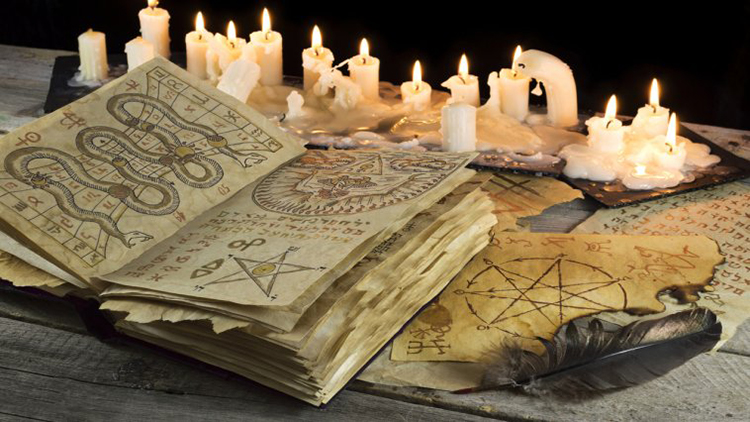 Torch Enamel: I just recently heard about torch enameling and was immediately hooked. I love trying new things – from blacksmithing to glass blowing – and always try to think about how to combine it with my art. Torch enameling seems to be a little bit of both worlds and it's easy to play with the glass powder on smaller surfaces, even using existing supplies like stencils.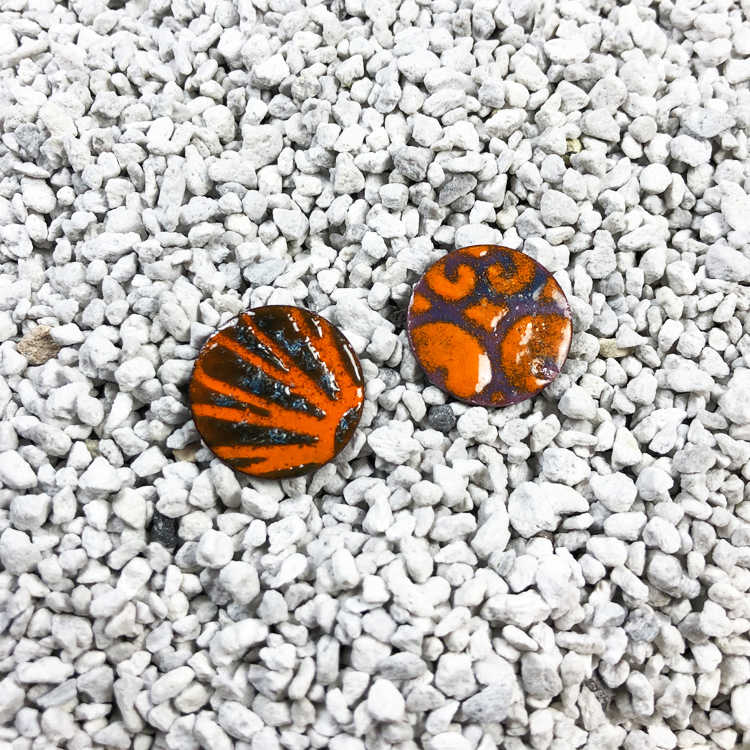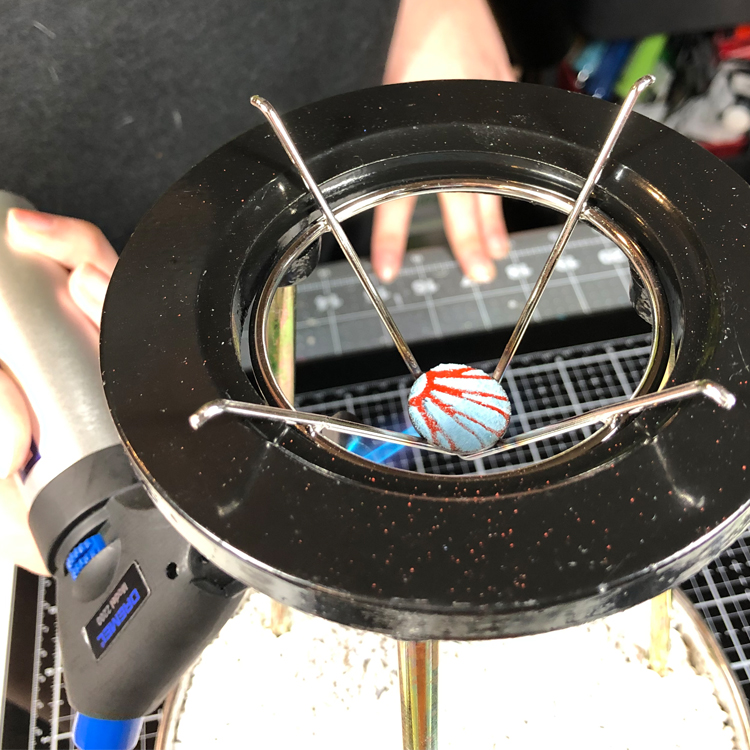 ---
Thank you Josefine! I hope you all enjoyed hearing a bit more about what inspires Josefine as an artist. Stay tuned for the next Currently Digging Creative Squad edition for more from our other members :)