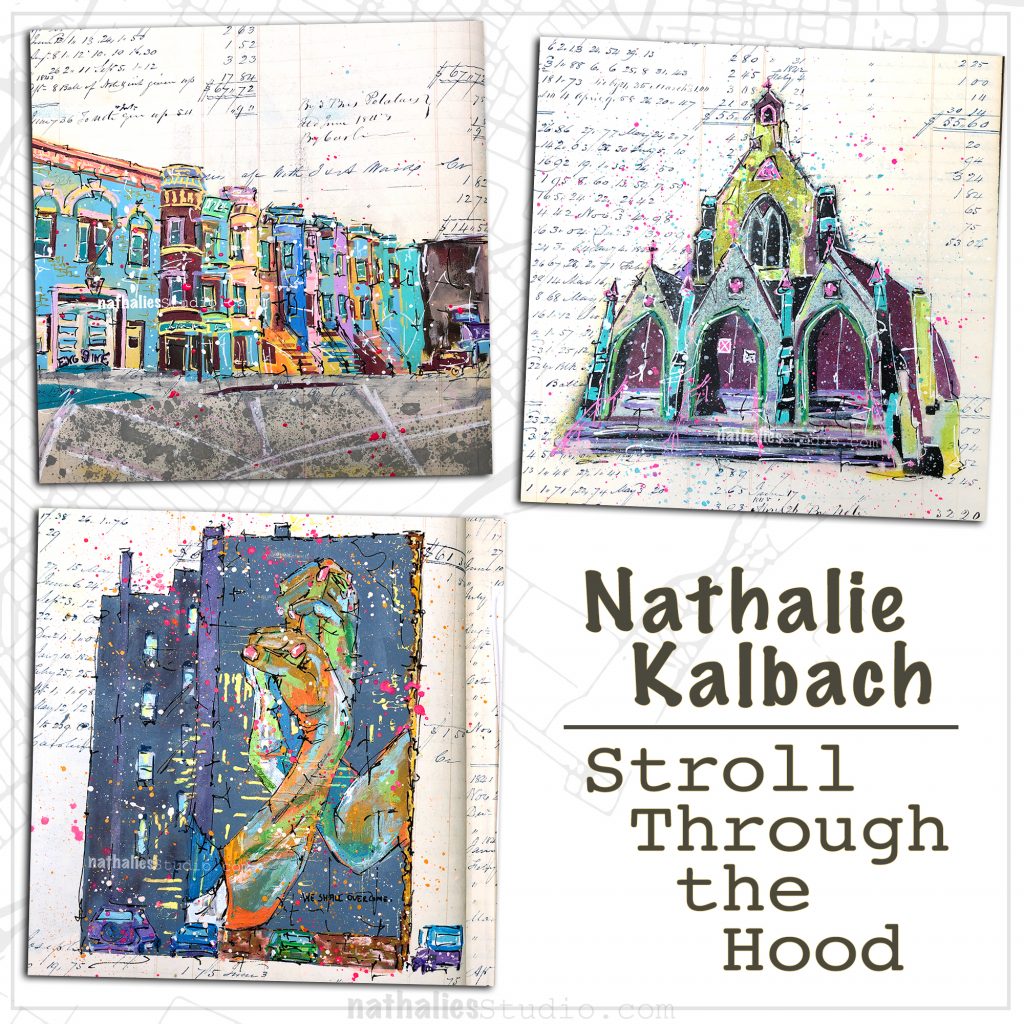 Thank you to everyone who joined this evening at the Virtual Jersey City Art and Studio Tour. I loved taking you an a virtual stroll through the hood.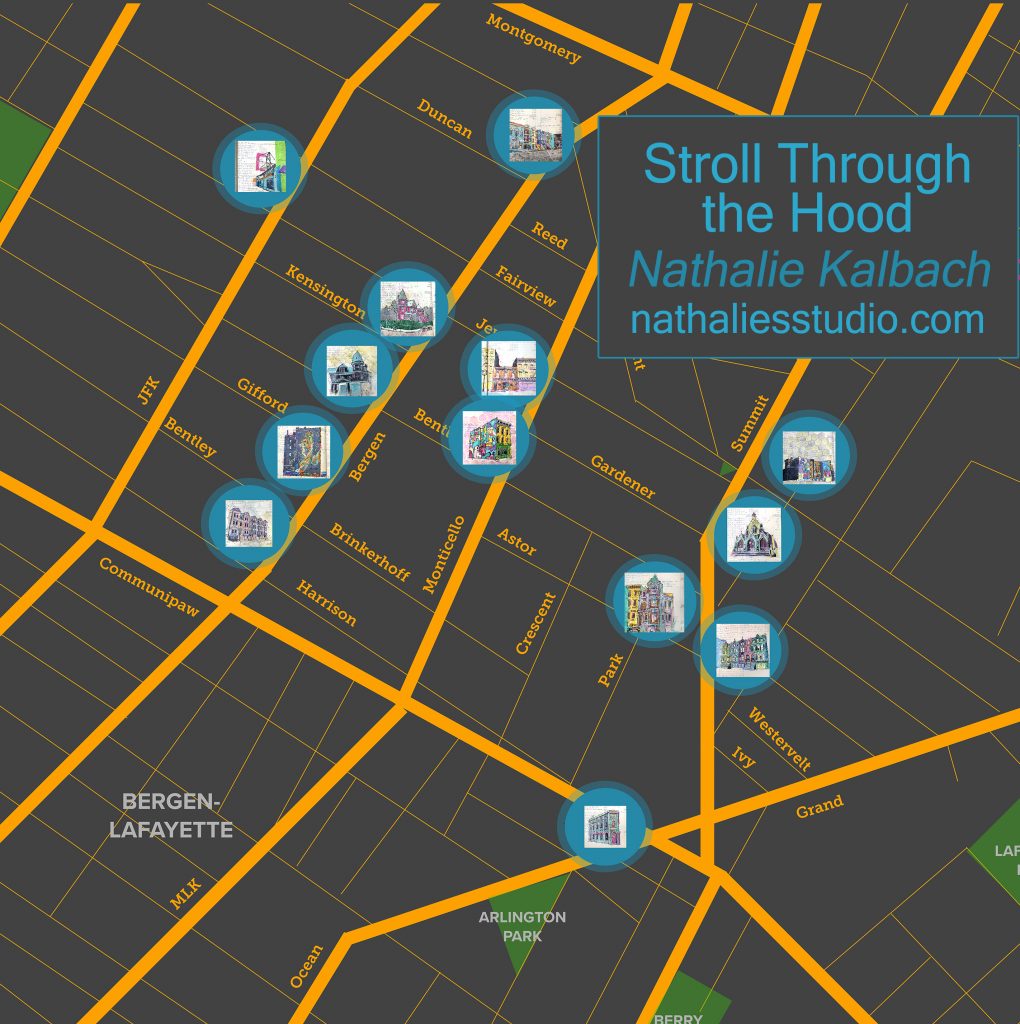 As promised here is the pdf of the Map I shared with you during my segment – you can download it here:
If you are interested in purchasing my original artwork please visit my shop. 
I am posting most of my new paintings as well as my Strolls Through the Hood, progress and behind the scenes pix and what inspires me on Instagram – Follow me :)