In the mornings I play in my art journal to get myself into the creative groove and break the ice – so to speak- and get ready to paint. I recorded and fast forwarded my morning ritual for this video – and hope you enjoy it. Take it as what it is – a morning art journal play- not a tutorial ? – BTW- I had to buy a new camera and as you might see, I am still trying to get used to it. I learned a lot about it during the video- so bear with me on the bit of a weirdo-focus-color-format journey in this video – I promise it will be better next time.
Creative Ice Breaker VIDEO IV July 31, 2016 from Nathalie Kalbach on Vimeo.
Here are the supplies I have used in my Creative Ice Breaker video above – some links are affiliate links.
Don't forget that this is the last day of the Blogiversary SALE with 20% off of online workshops (like Creative Jumpstart 2016), DVDs, and select items (including all the stampsandstencils) from the n*Store online.  The sale prices are reflected in the store now.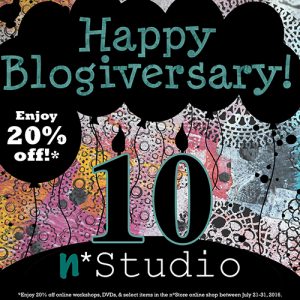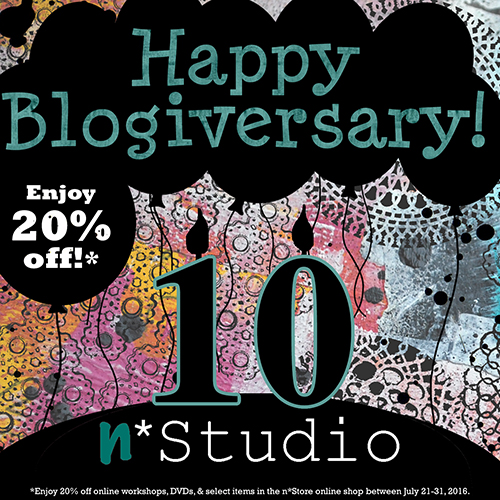 I hope you enjoyed the video ? Have a wonderful and creative day
Nat