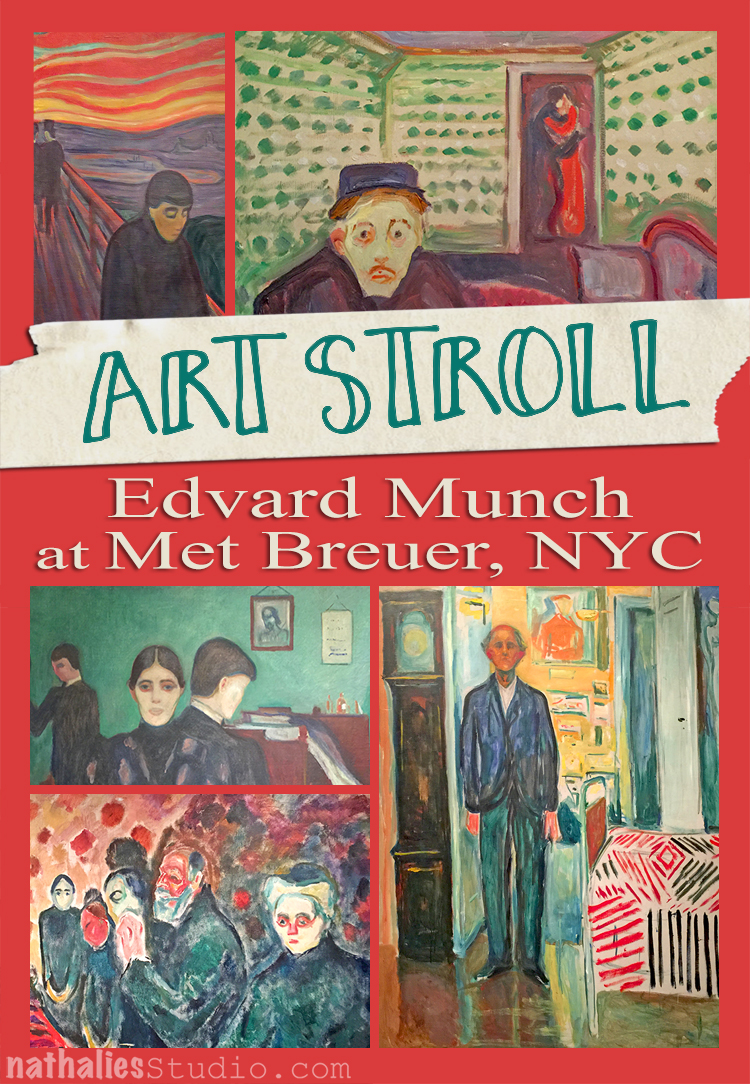 We spend Super Bowl Sunday at the Met Breuer to see "Edvard Munch: Between the Clock and the Bed". Munch  was a young boy when his mother died of tuberculosis; his beloved older sister, Sophie, succumbed to the same disease. He suffered from asthmatic bronchitis and other frequent illnesses, was haunted by depression, and drank and smoked too much. Even without knowing all this his paintings do tell the story.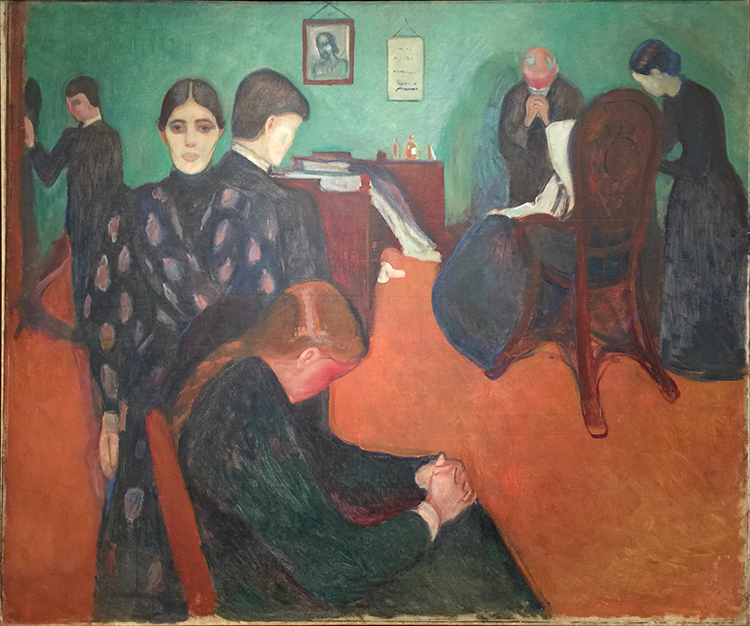 Death in the Sick-Room, prob. 1893
"I paint not what I see, but what I saw," Munch once said about his works.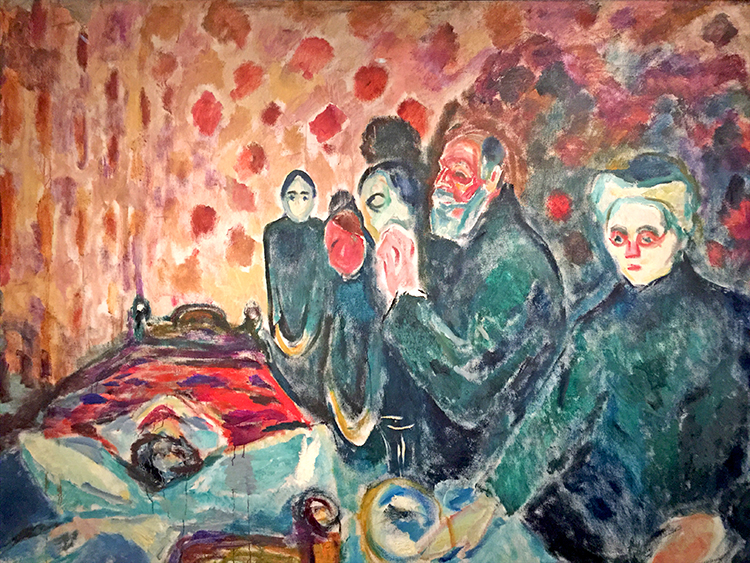 Death Struggle, 1915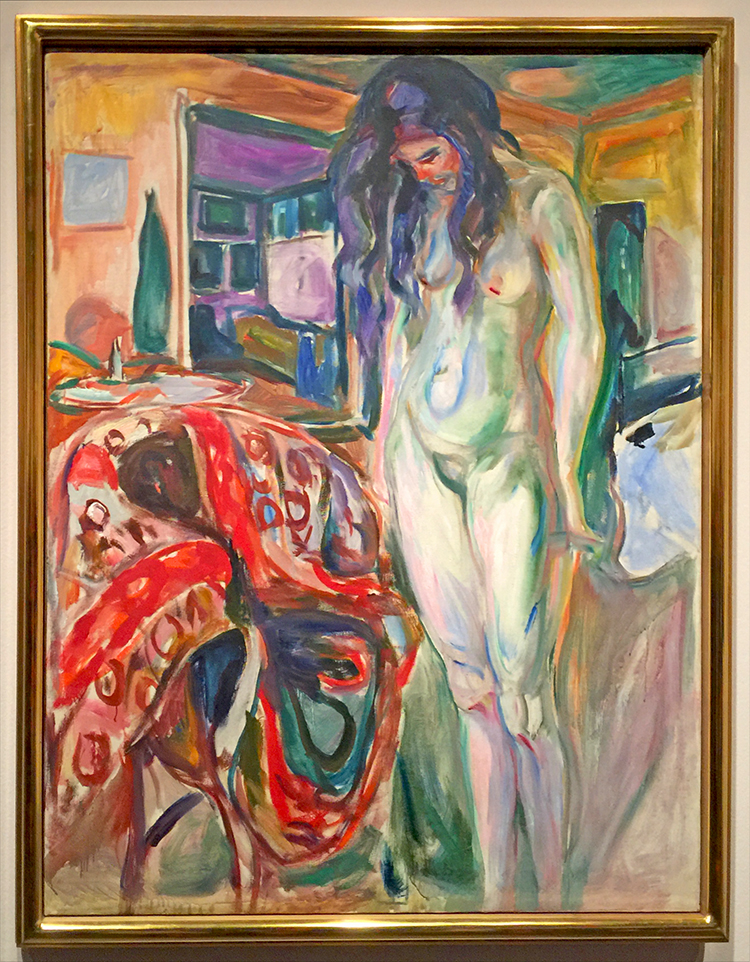 Model by the Wicker Chair, 1919 – 1921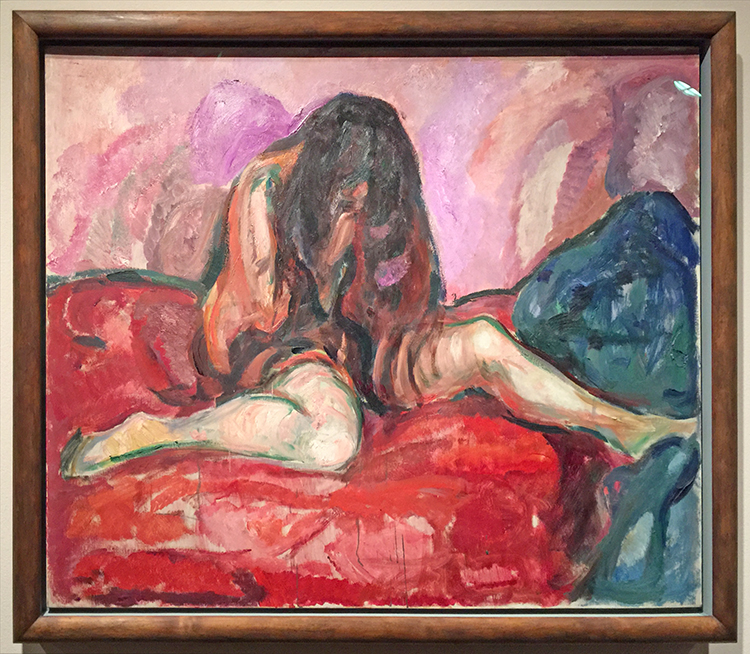 Weeping Nude, 19413-14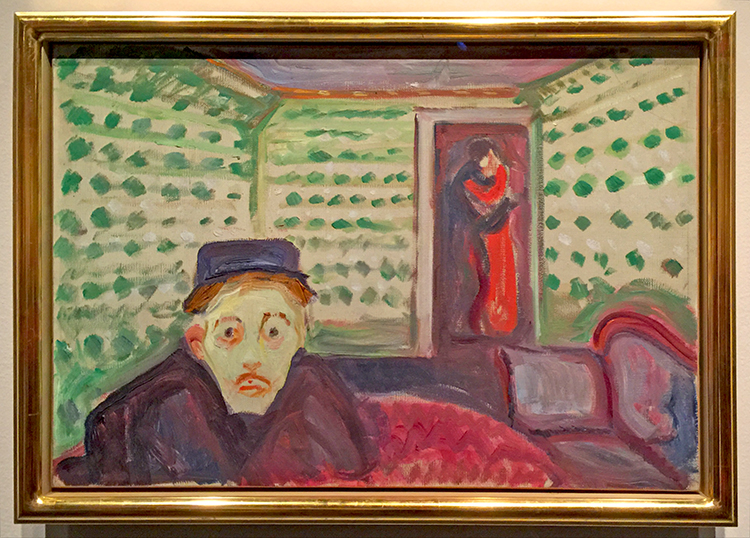 Jealousy, ca. 1907, oil on canvas
In the doorway at the back of a green wallpapered room, a couple is seen in embrace. The man in the foreground with a whitened face appaears consumed with jealousy in response to the scene behind him. He is presumed to be the poet Stanislaw Przybyszewski and the woman in the background, his wife.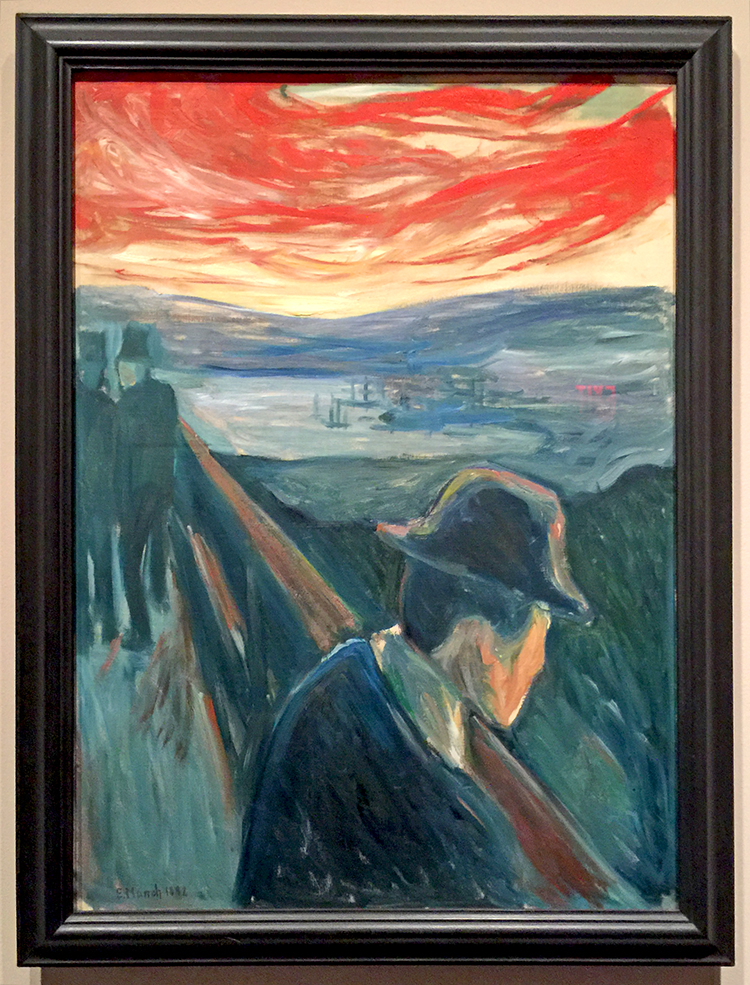 Despair, 1892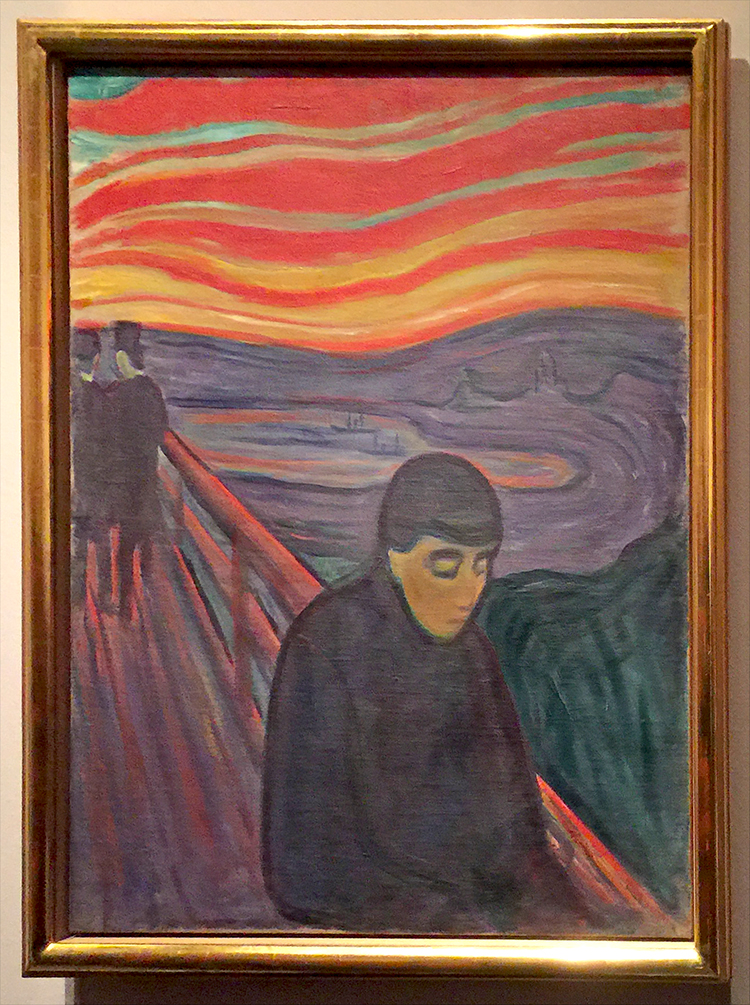 Despair, 1894
I loved seeing how in just one year his painting style of the same theme changed- look at the sky, the bridge!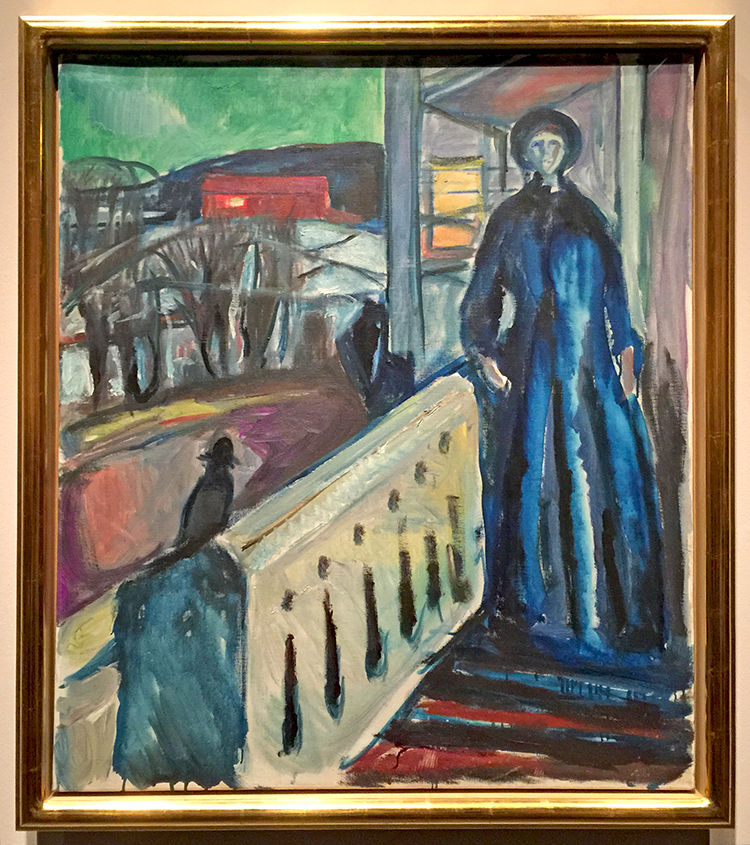 On The Veranda Stairs, 1922 -1924
Veranda views and window views are a reoccurring theme as well .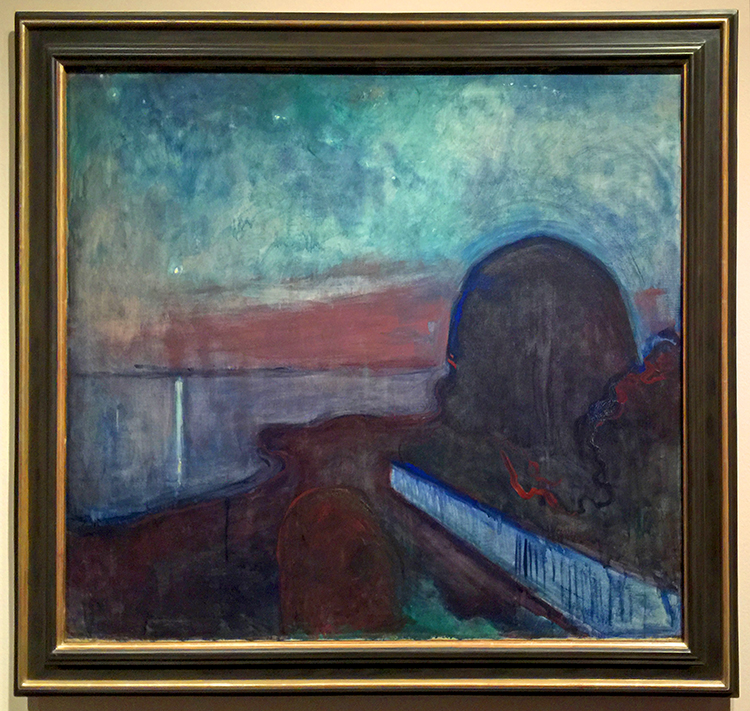 Starry Night, 1893, oil on canvas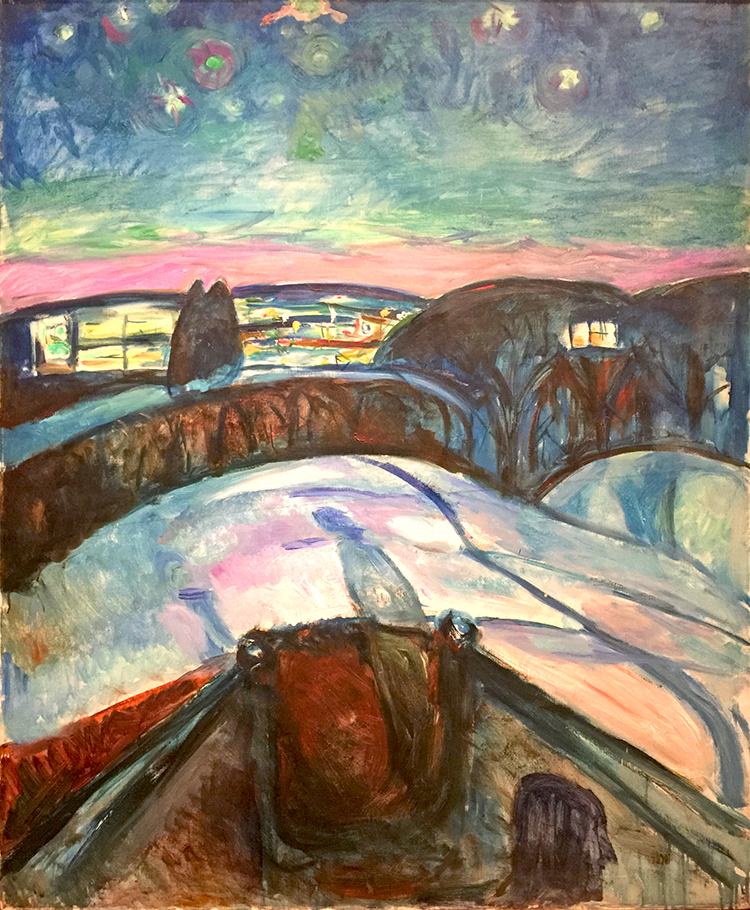 Starry Night, 1922 – 24, oil on canvas
this work belongs to a group of winter views from Munch's veranda in Ekely. Light from the house creates shadows of the two figures who look out over the dark, snowy landscape.
By the way, both Starry Night paintings weren't the only ones that left me thinking of Van Gogh, and when I did a little research I realized that wasn't too far fetched.
"Researchers found, that van Gogh may never have been aware of the Norwegian artist, but that Munch was a great admirer of van Gogh's work and often tried to emulate his approach.
Seen together, the works show that the artists took similar paths to developing their technical approaches to painting, and also indicate strong thematic affinities. It is also clear that each artist found his own distinct style."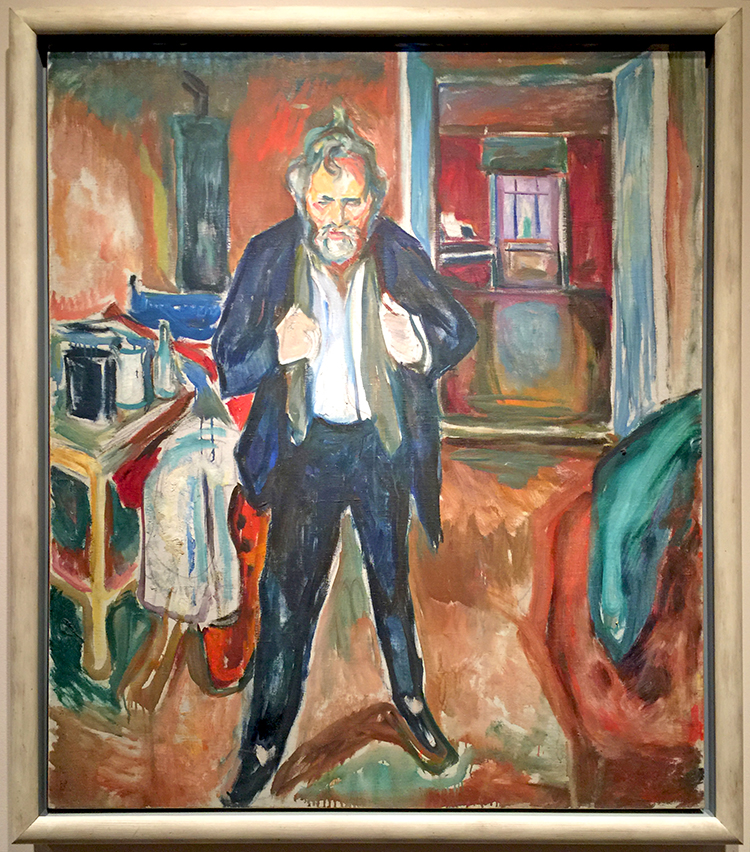 Sleepless Night, Self Portrait in Inner Turmoil, 1920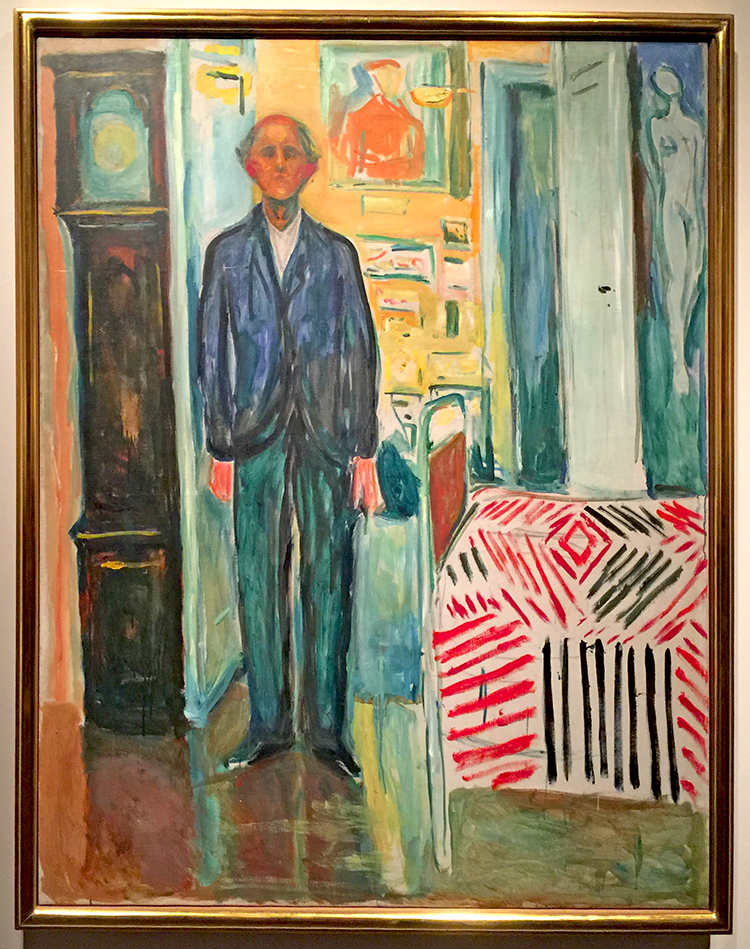 Self-Portrait: Between the Clock and the Bed" (1940-43).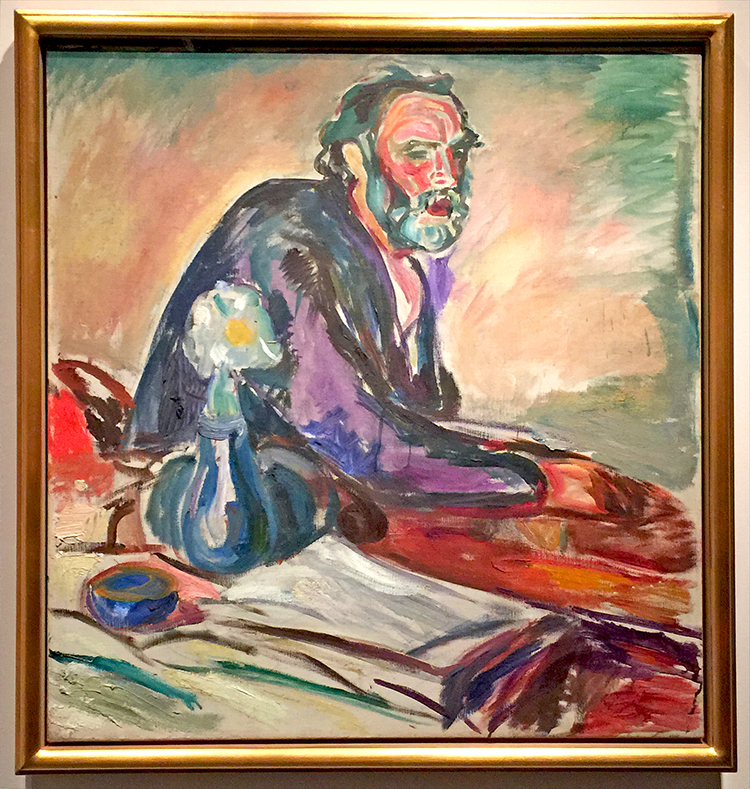 Man with Bronchitis,1920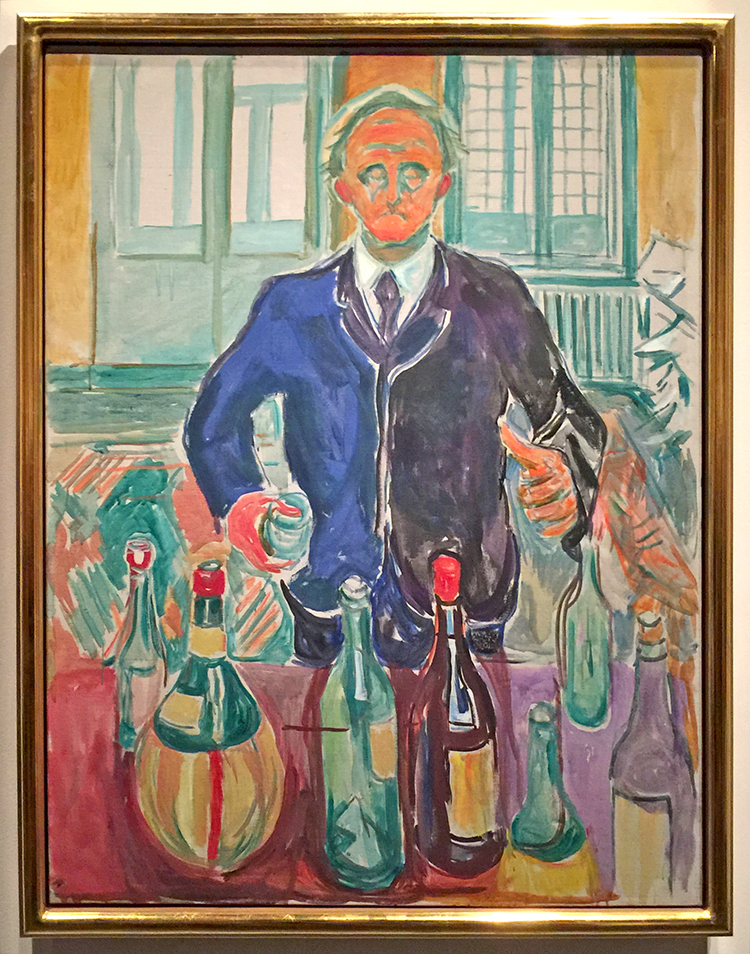 "Self Portrait With Bottles," circa 1938.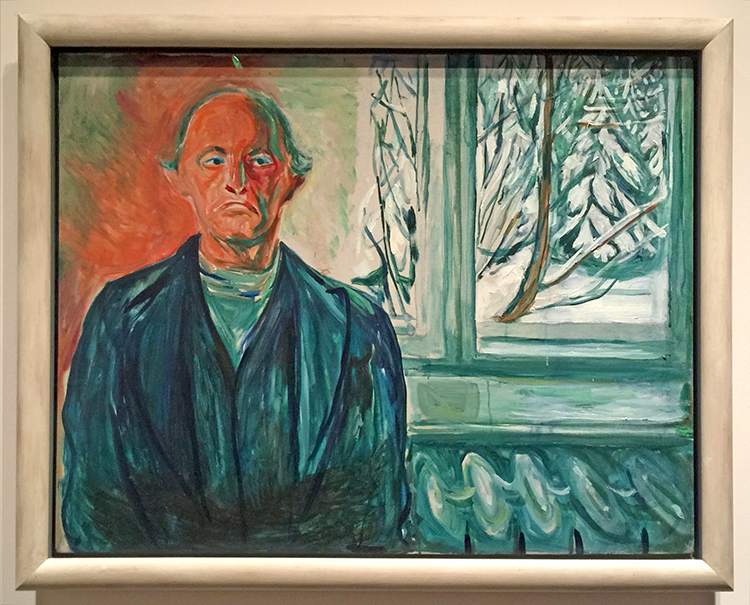 By the Window, 1940
I liked this exhibition a lot. An emotional exhibition – you feel the pain conveyed by color and brushstrokes almost physically.
Thanks for joining me on this Art Stroll – I hope you enjoyed it. BTW- you can find all the past Art Strolls here.