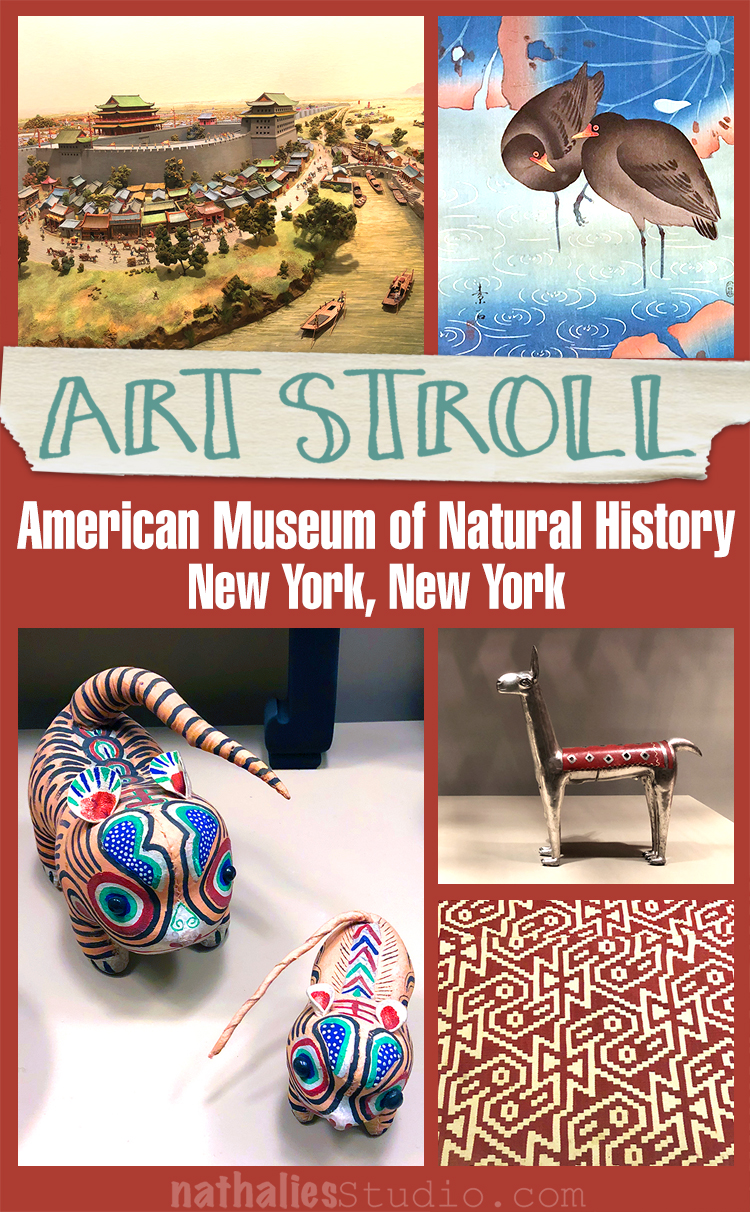 A couple weeks a friend and I went to the American Museum of Natural History. It was the first time in 17 years I was back there and I really enjoyed it. Now …I know that is going to be a question for some … "Wait…an Art Stroll there? But is it Art?" …Welllllllll….let's think about it LOL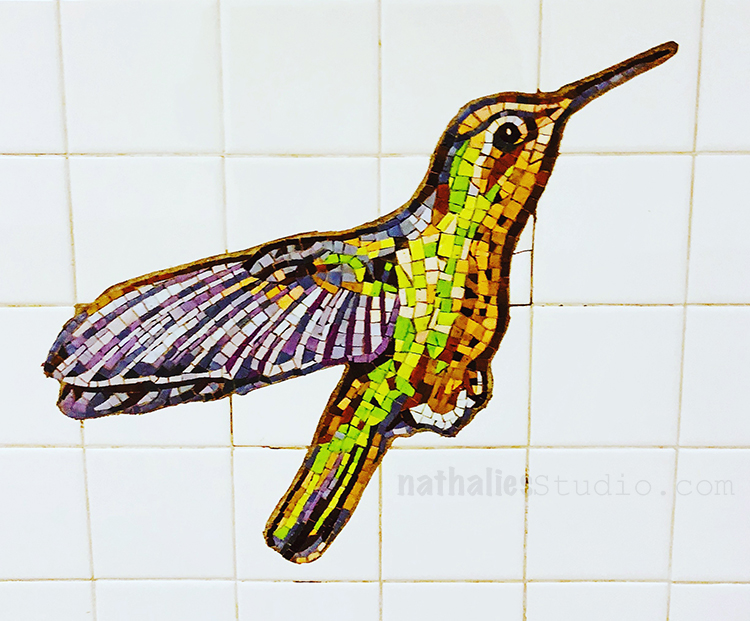 I loved the subway art when you get out of the subway station at the museum – lot's of mosaics of different animals- here a beautiful bird.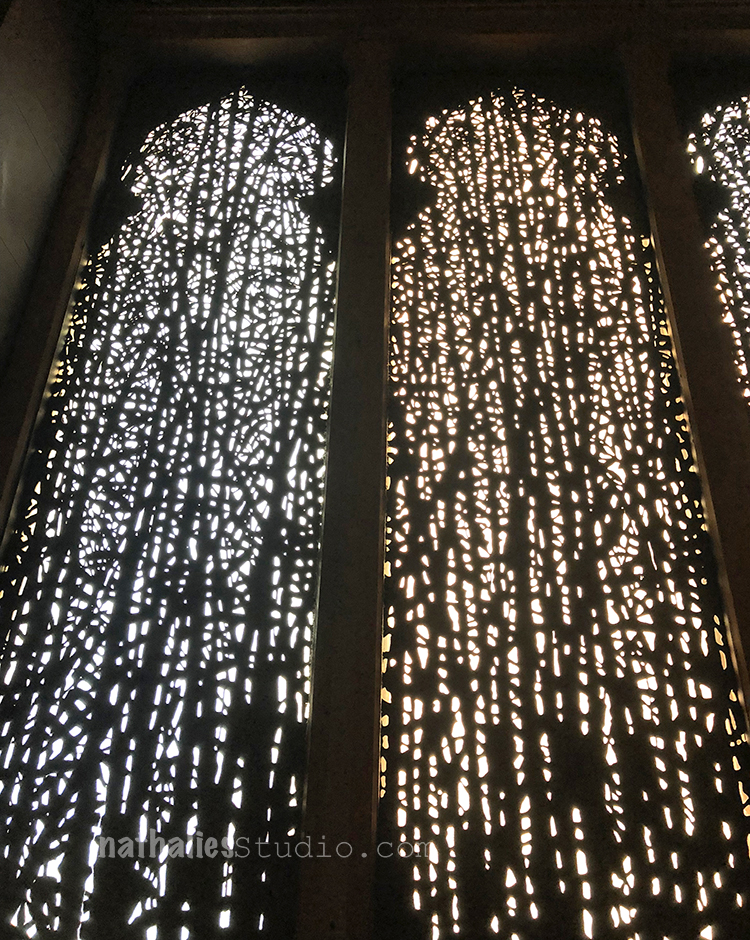 Love the gorgeous windows …that would be a really cool stencil, don't you think?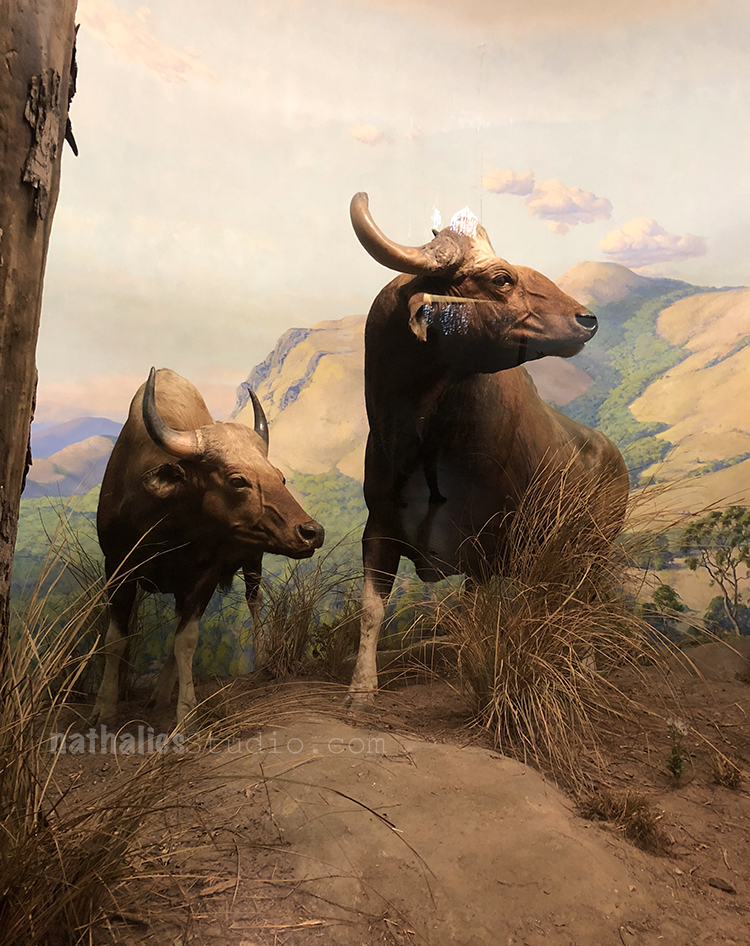 "The dioramas at the American Natural History Museum, when they were first built, were an opportunity for people to see a world that most didn't get to travel to,"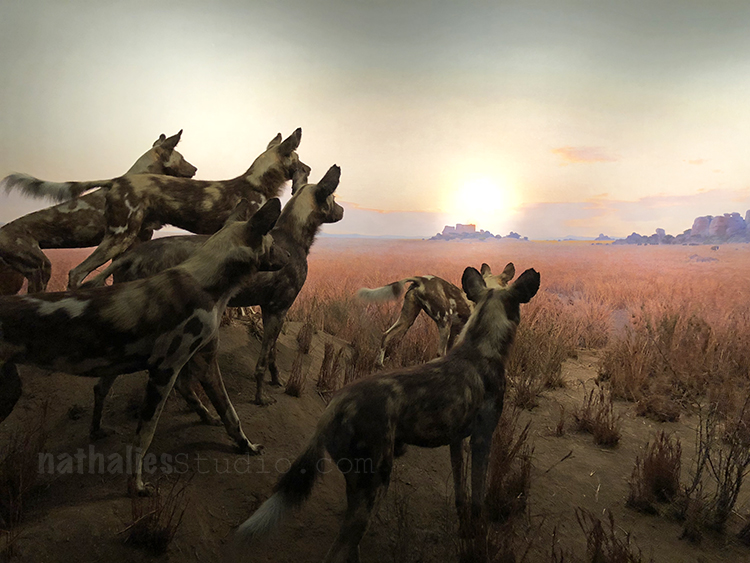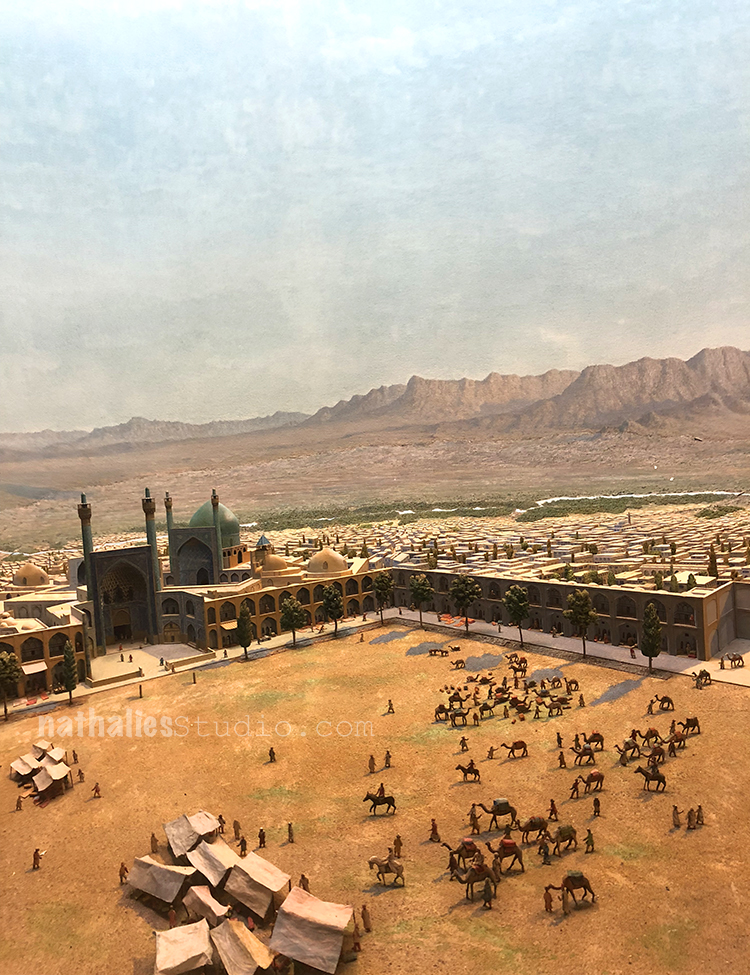 I also think they are beautiful artistic interpretations of landscape painting.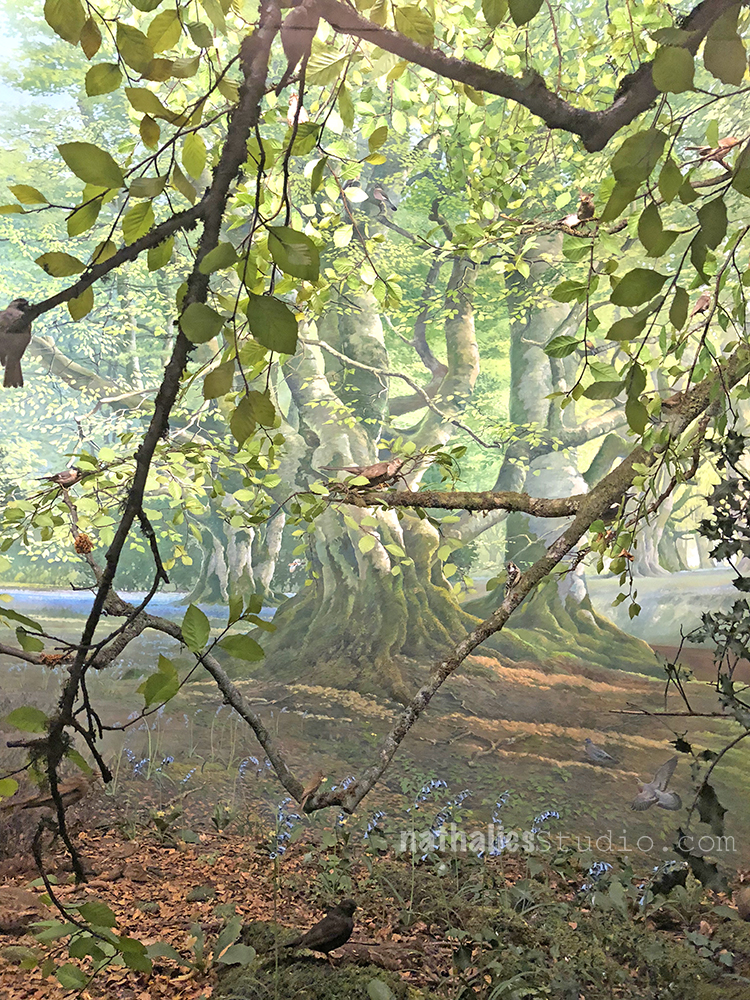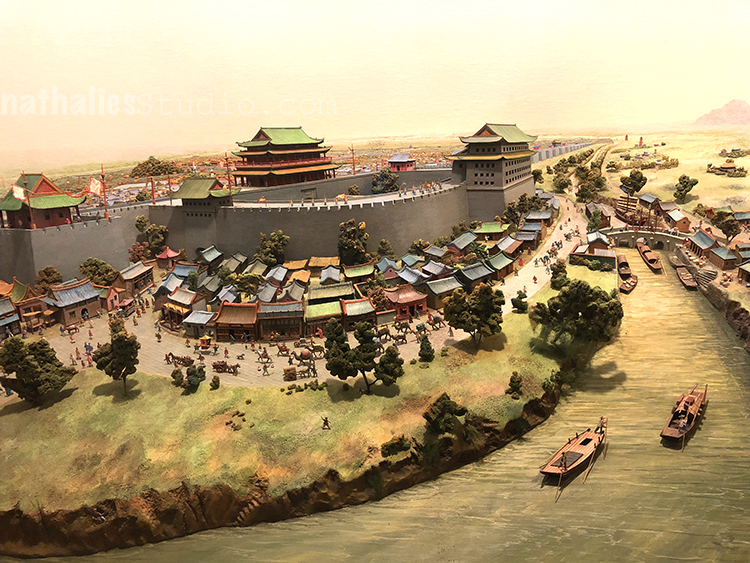 The explanation about Japanese woodblock printing was amazing  – I really enjoyed all the little displays about crafts and arts in different countries.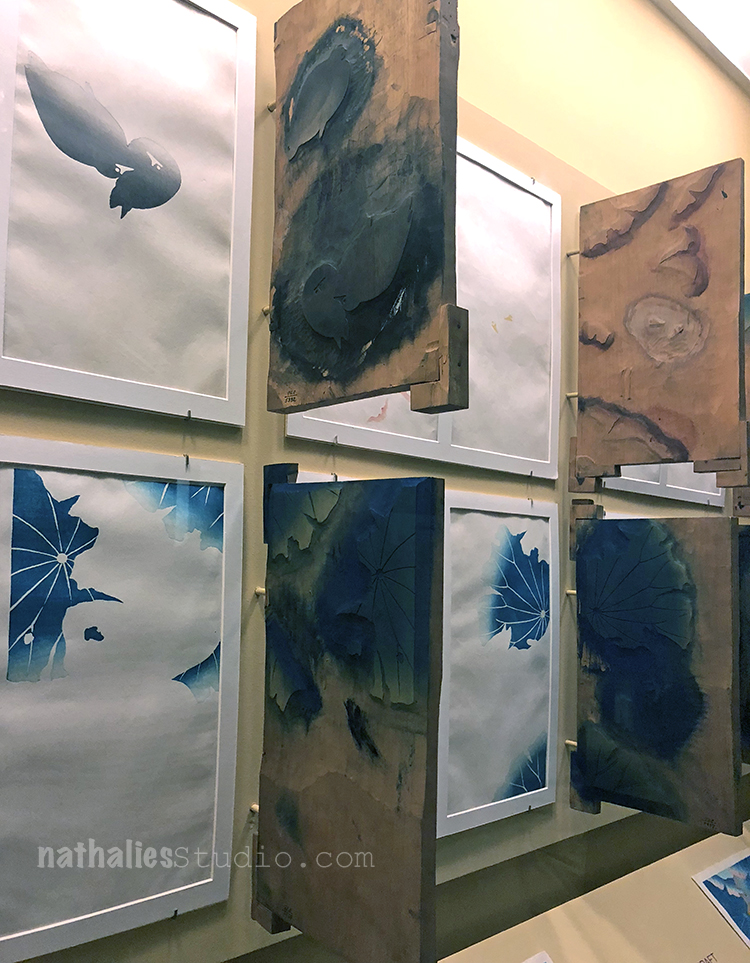 In Japanese tradition there is a recognition of a spiritual quality in all materials, which must not be negated. Therefore each wood block for the printing process is used from both sides for each stage in a progression of the print. The use of only one side would deny the wood its total efficacy.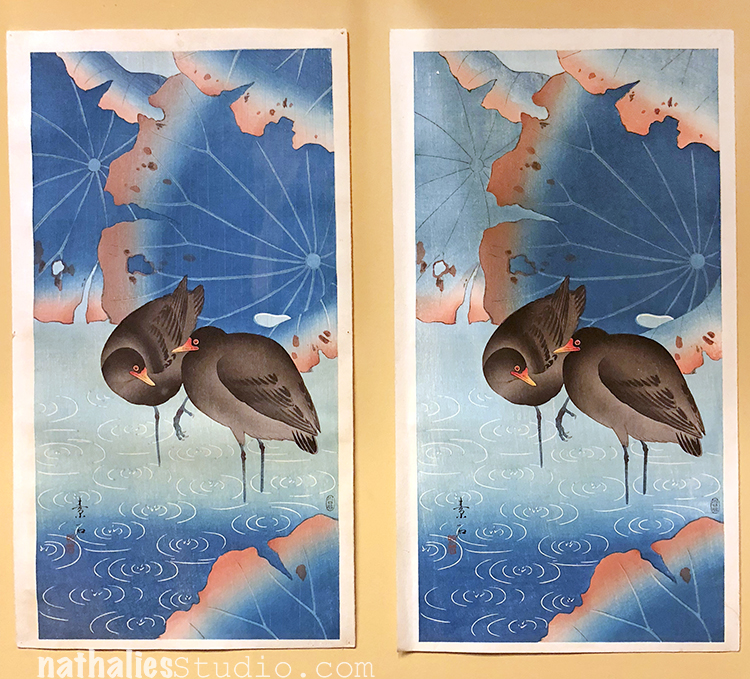 I loved seeing the different stages of the print- for this art form. …or is it a craft form ….well…what do you think?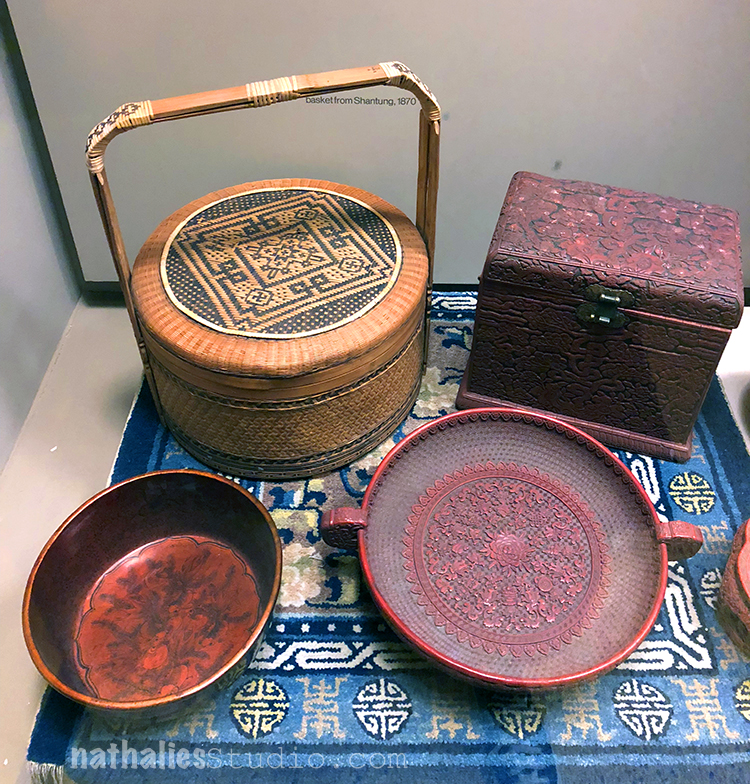 gorgeous pieces of hand made containers and dishes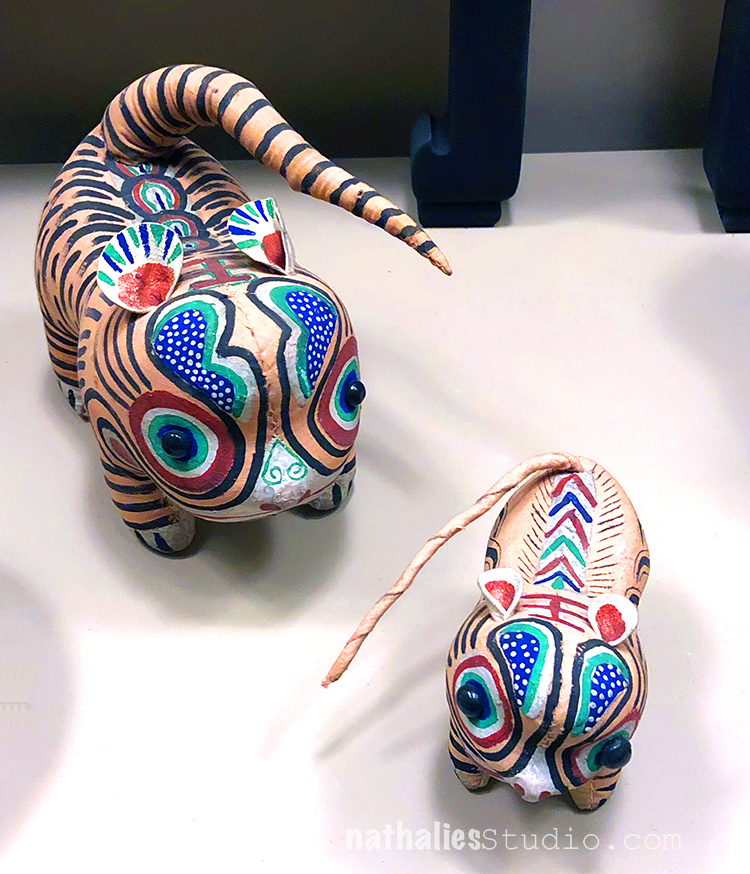 kids toys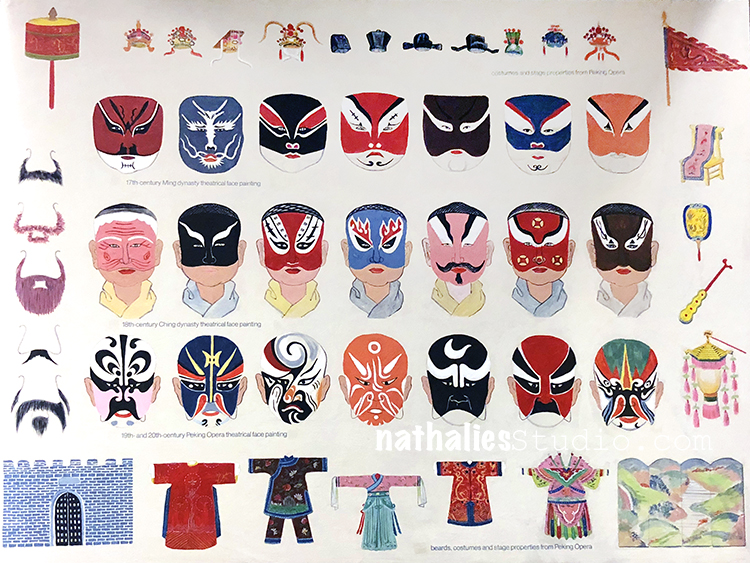 and even drawings as explanations of certain pieces in the museum as well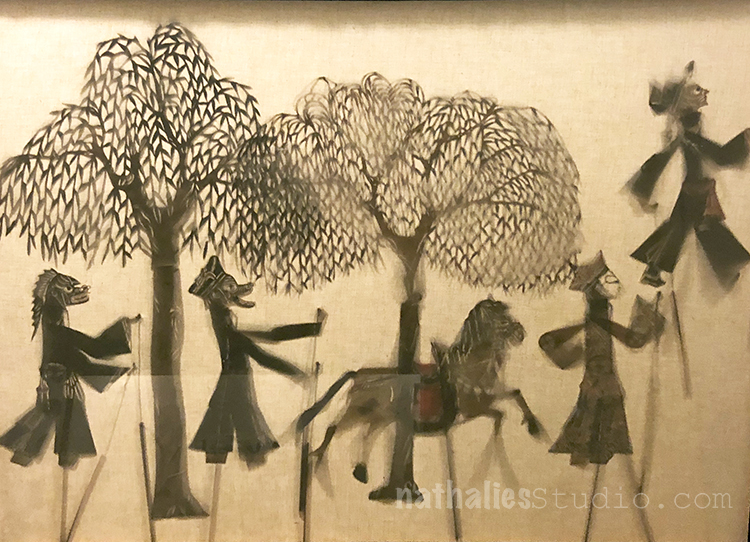 Gorgeous sculptures – some of them actually not the real deal but remakes- but I would only know when reading the signs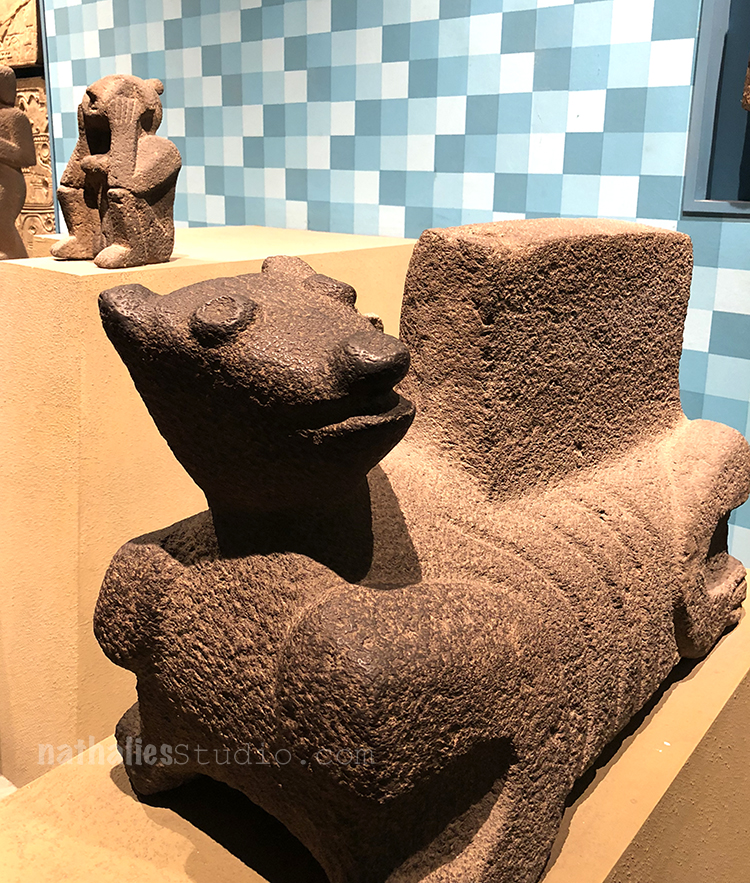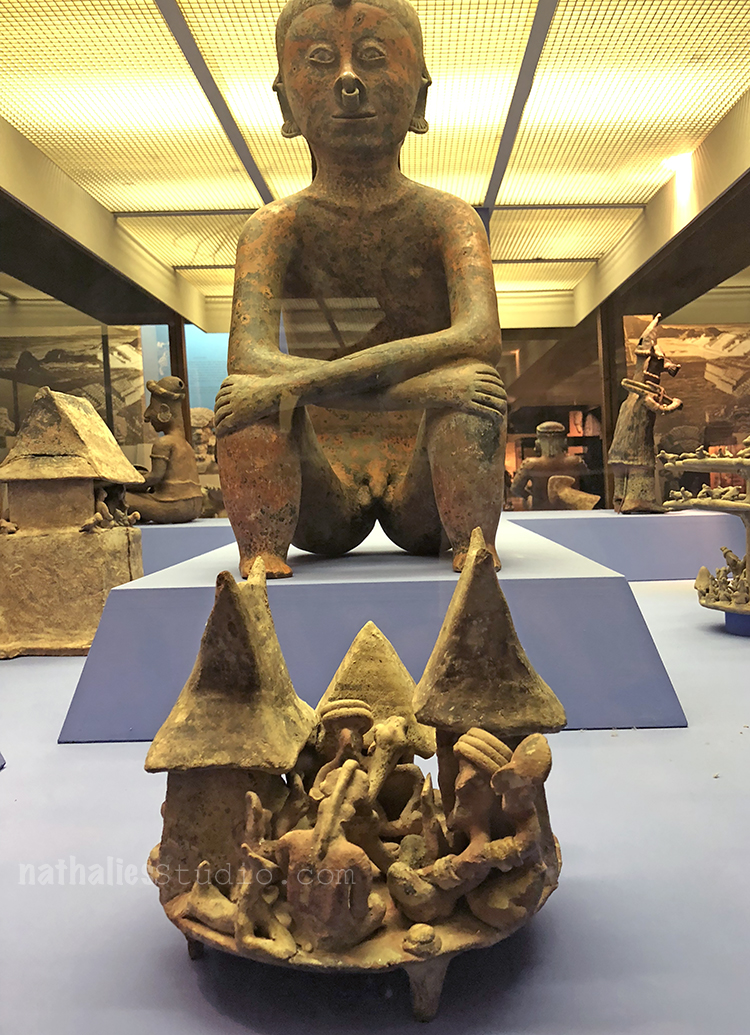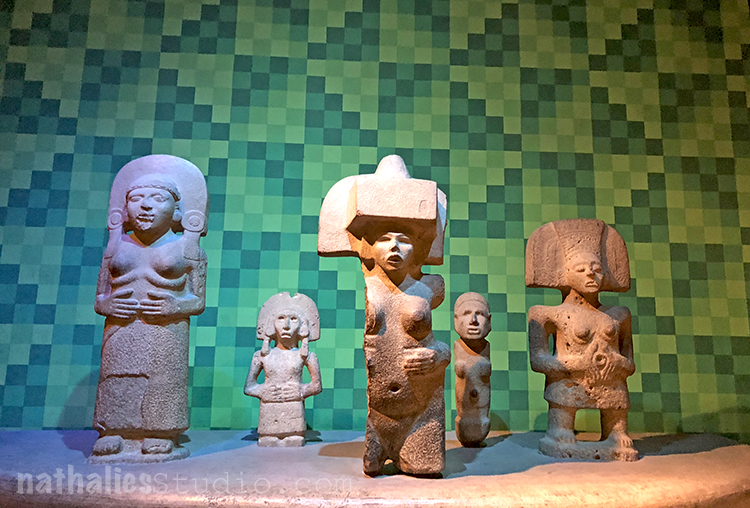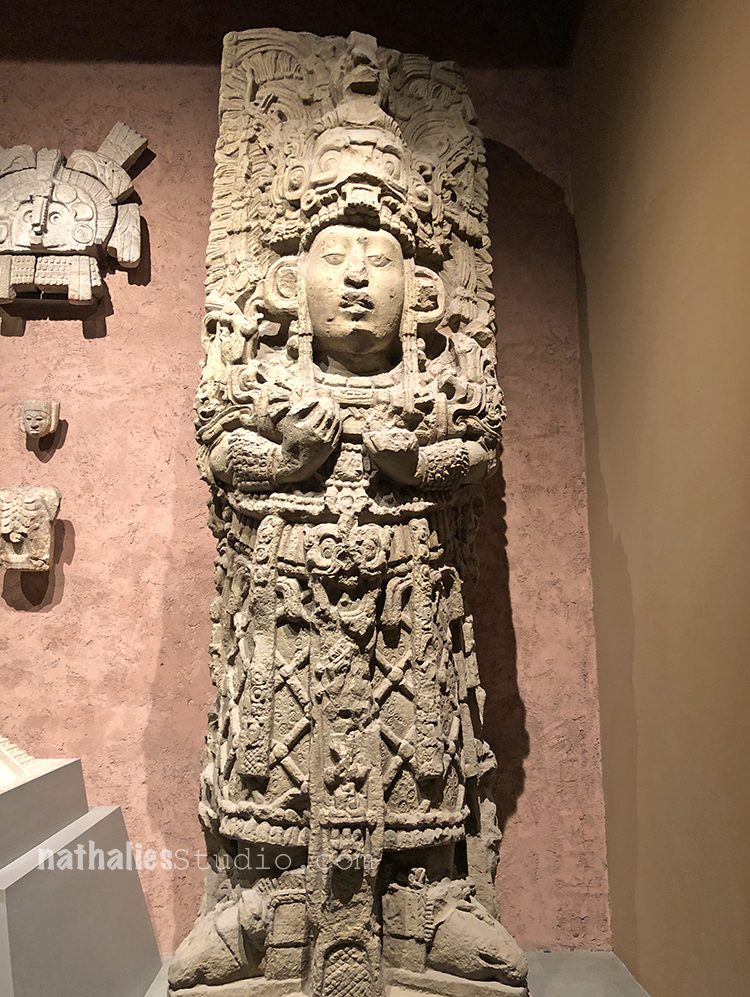 and beautiful patterns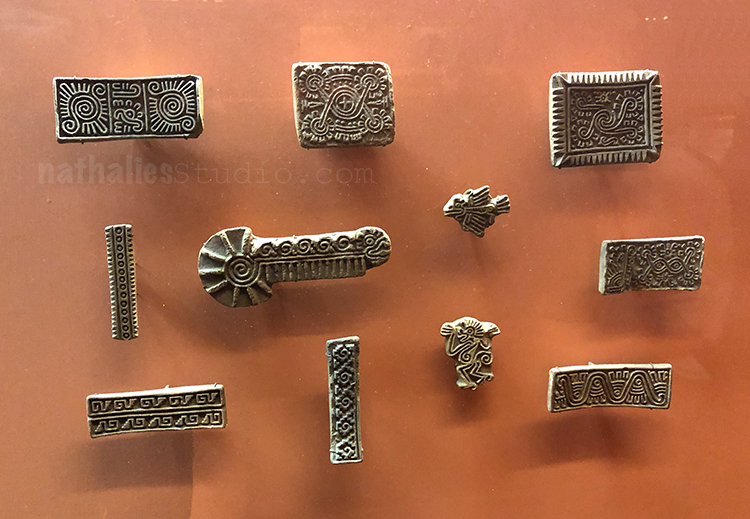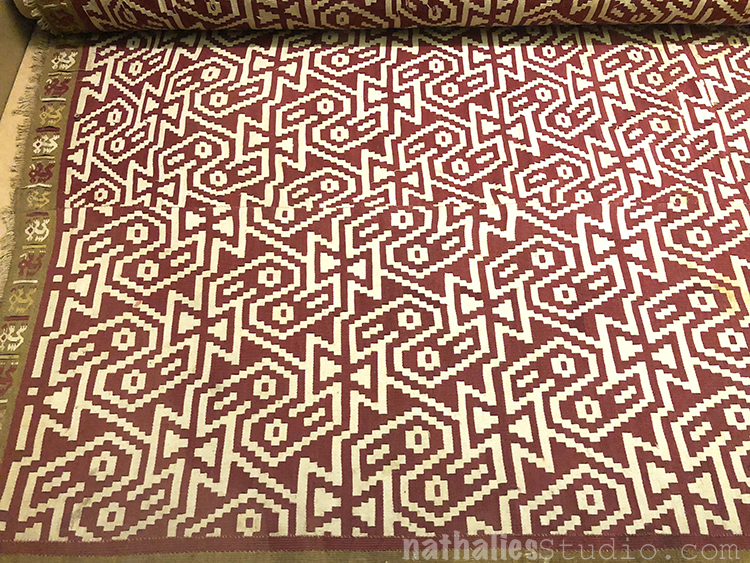 gorgeous pottery …anyone thinking of Picasso here? Why is his pottery art ..but this is craft?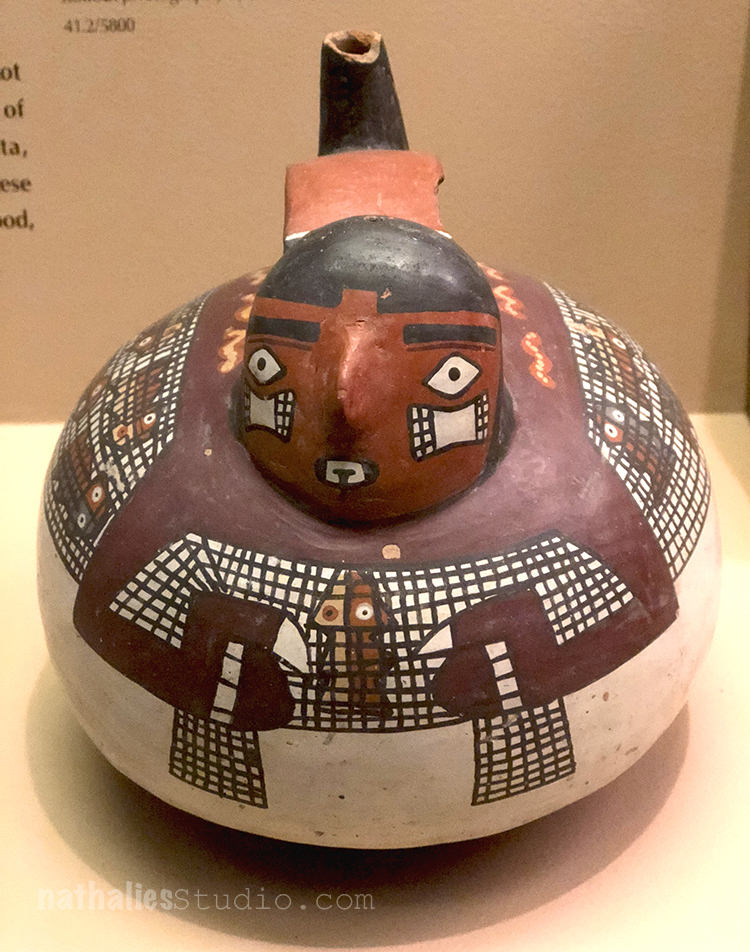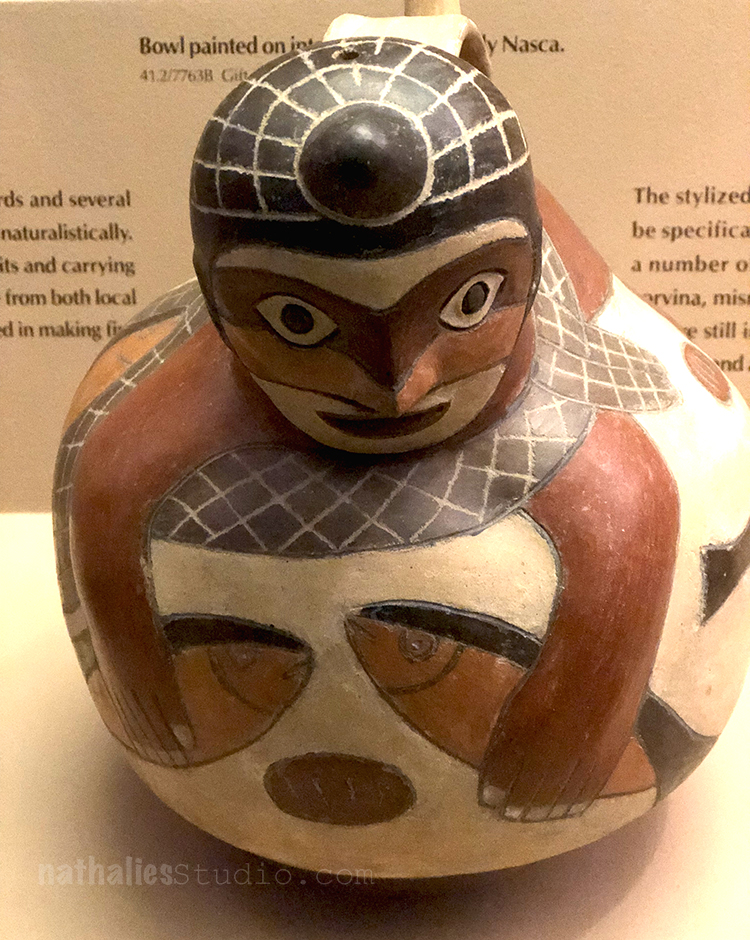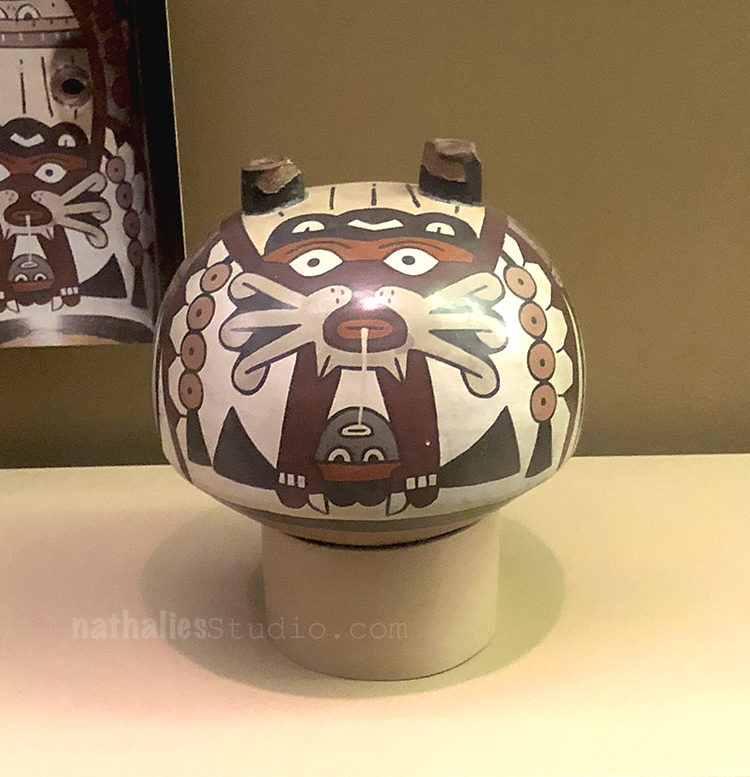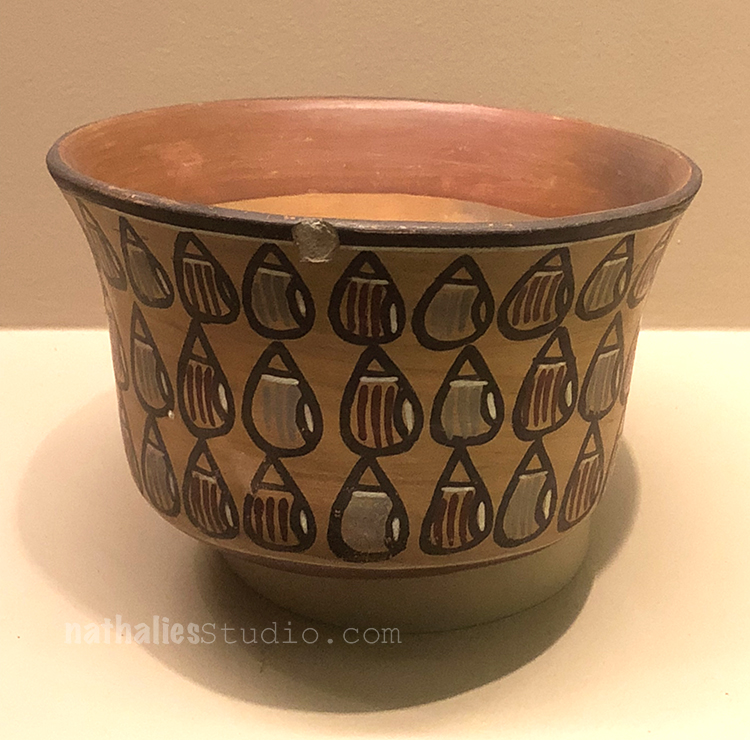 gorgeous earrings …well ….maybe a bit tough to wear for me …but look at the inlay!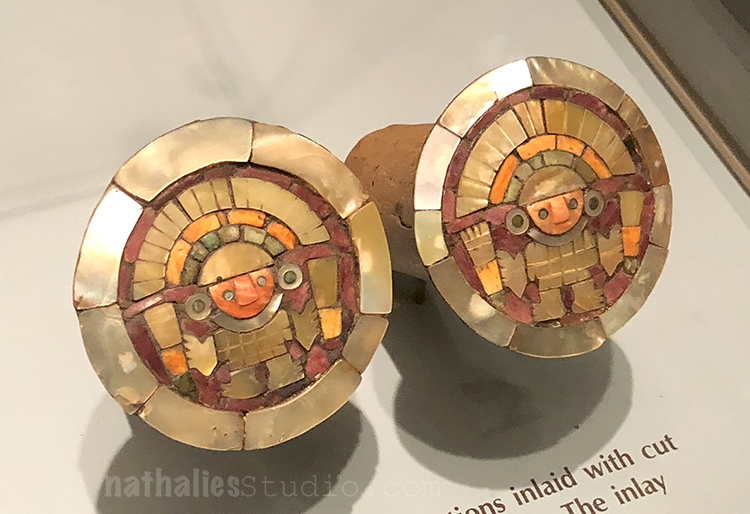 These two llamas were some of my favorites!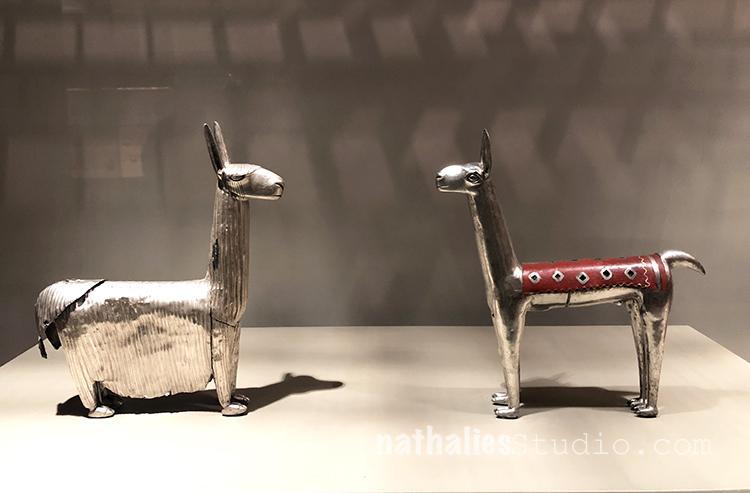 It was different and fascinating …and I know it is for some a far fetch to call some of the pieces art …but hey …it is an interesting ongoing question and if it is inspiring to me – then there you go…it is an art stroll. That's all that counts…for me on my blog anyway – LOL  – but what do you think?