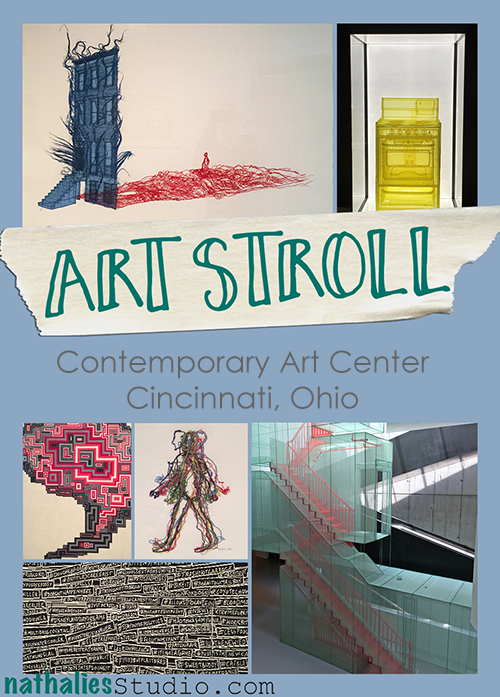 When I was in Ohio for the photoshoot for my book, I was able to visit the Contemporary Arts Center in Cinci and boy was that an inspiring and amazing visit! The Do Ho Suh exhibition was just breath taking.
Do Ho Suh was born and lived in Seoul, and then in South Korea, New York, Berlin, London and other cities in the world. Being away from home caused him to reexamine what exactly home meant to him and made him more aware of its value. This focus continues to influence his work. "I want to carry my house with me all the time like a snail."
Most of his live sized installation of places he lived at are made of translucent polyester fabric and stainless steel tubing and wire and walking through these installation give you a feeling of ghostly remembrance of other places.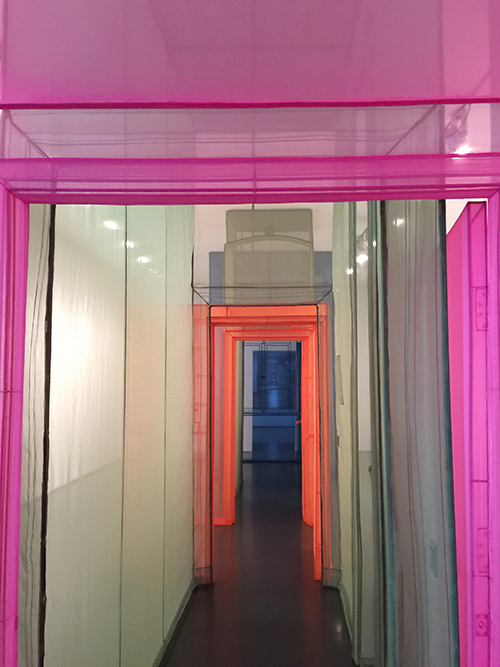 Do Ho Suh, Wielandstr. 18, 12159 Berlin, Germany – 3 Corridors, 2011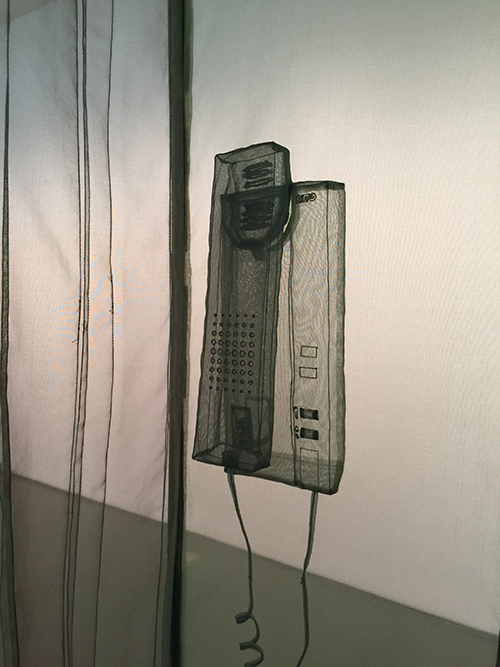 It was interesting how familiar the Berlin-Apartment felt to me- I knew the door handles- the windows, the intercom – things that I have had in apartments I lived at in Germany.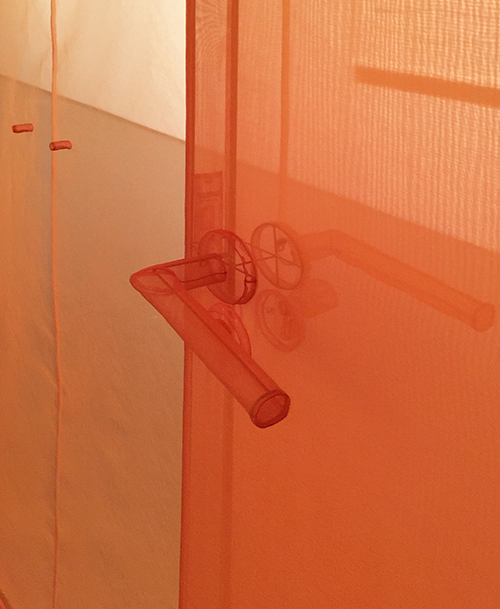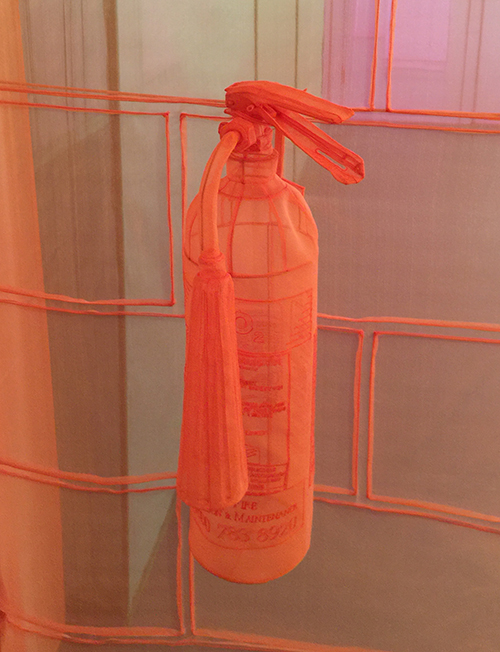 The craftman ship was also just crazy- the  embroidered little details that made you want to touch the items – invoking an even more familiar feeling when just the shape.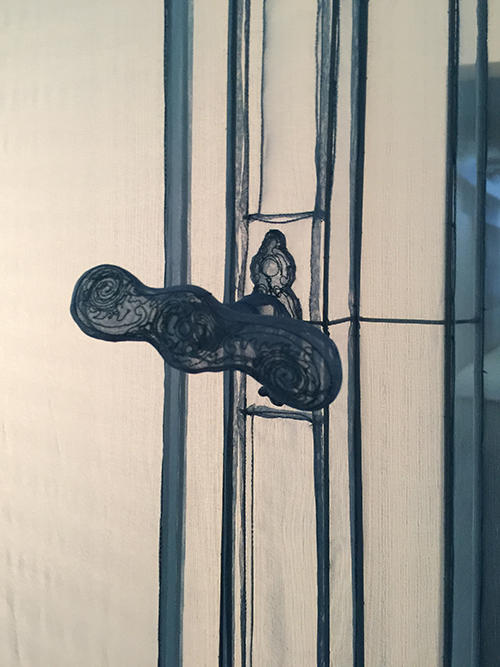 "I'm interested in transitional spaces [staircases, bridges, doorways] rather than destinations. They connect to different spaces, but at the same time they separate the spaces. I truly believe that life is a passageway."
This is a live sized hallway of an apartment building in New York.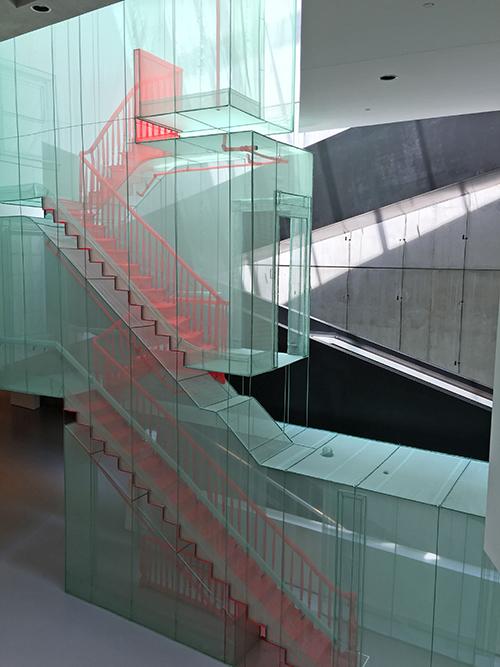 348 West 22nd Street, New York, NY 10011, USA Apartment A, Corridors and Staircases – Do Ho Suh
Polyester fabric, stainless steel. 2011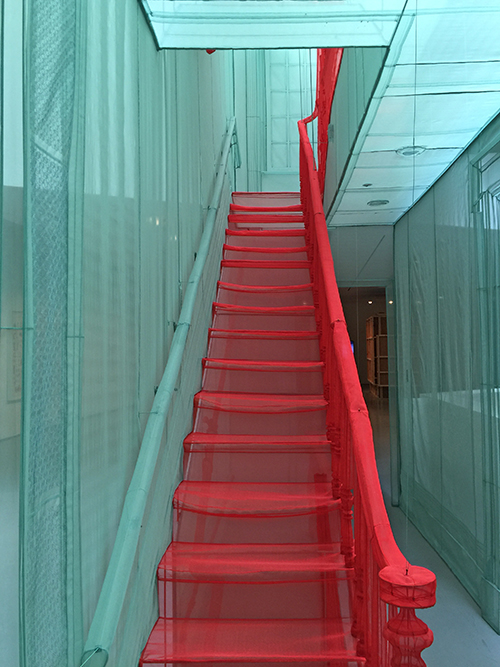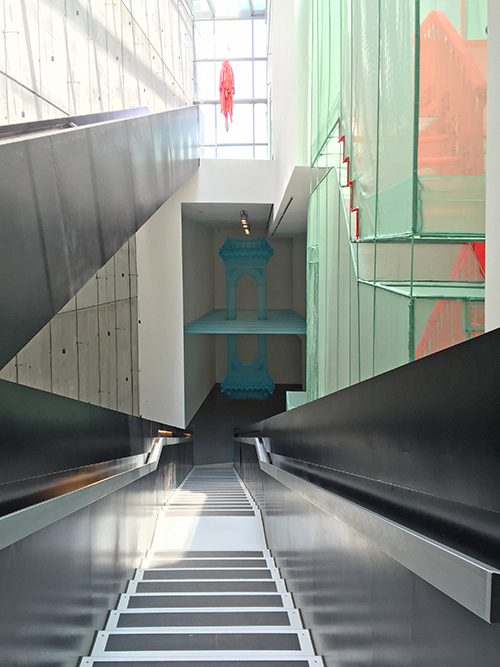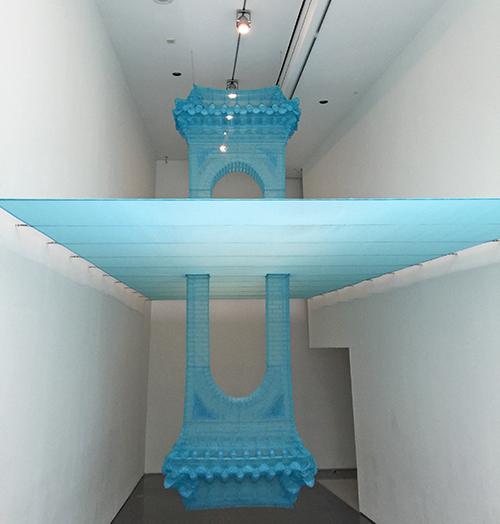 Reflection – Do Ho Suh – Polyester fabric, stainless steel tube, 2005 to 2011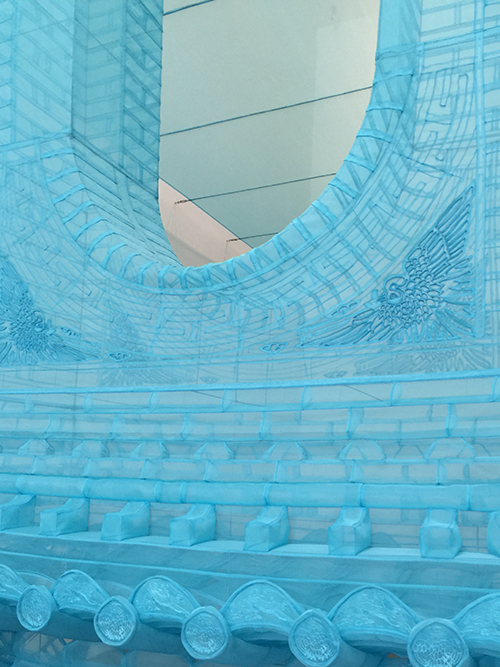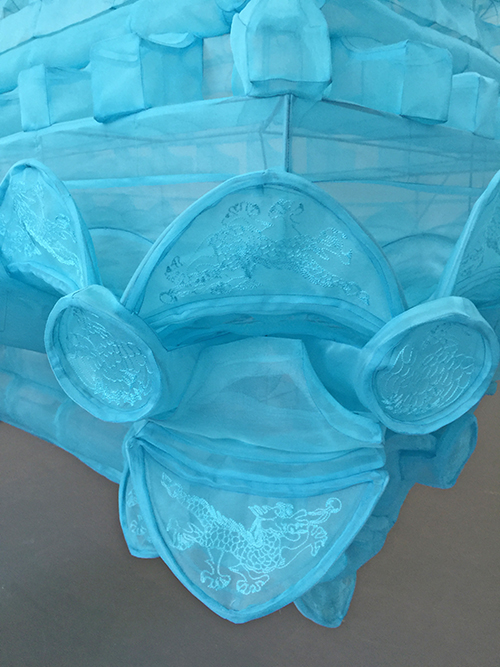 The exhibition also showed some artwork – watercolor paper with embedded cotton threads.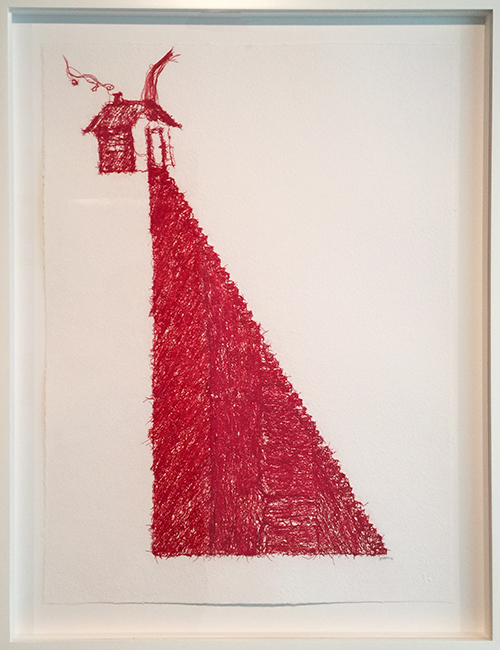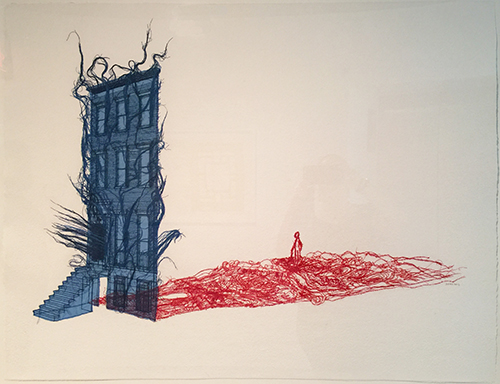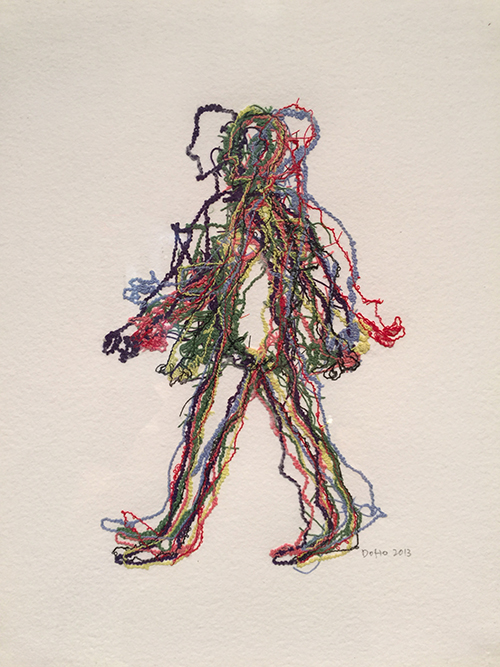 Rubbings of a radiator on sheer transparency paper.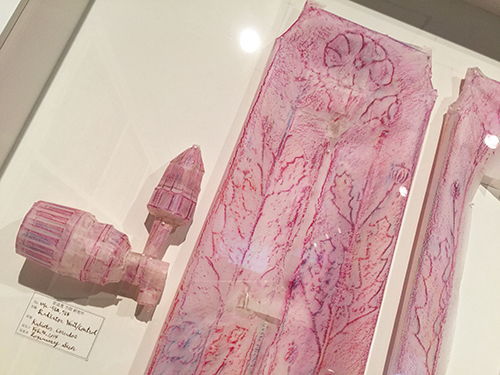 Below are some artifacts from the places he lived. He invites us into his homes and introduces us to the everyday items, memories and emotions that dwell within.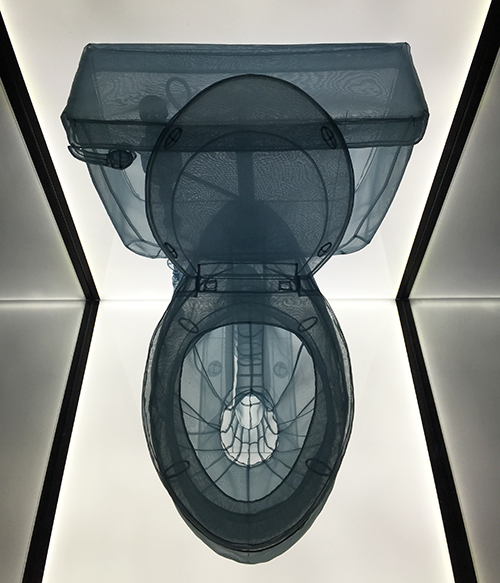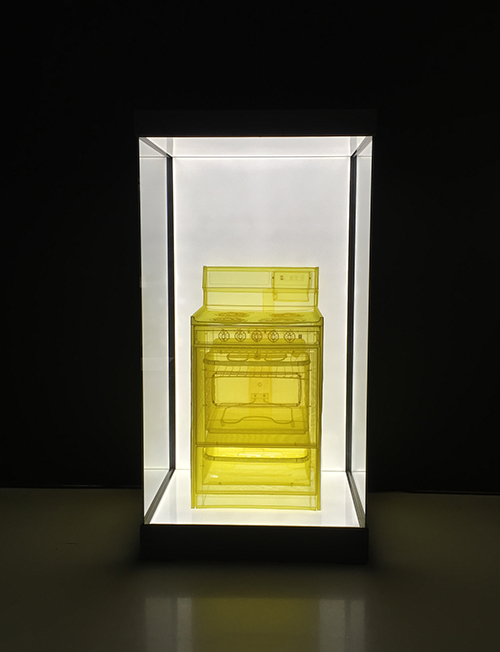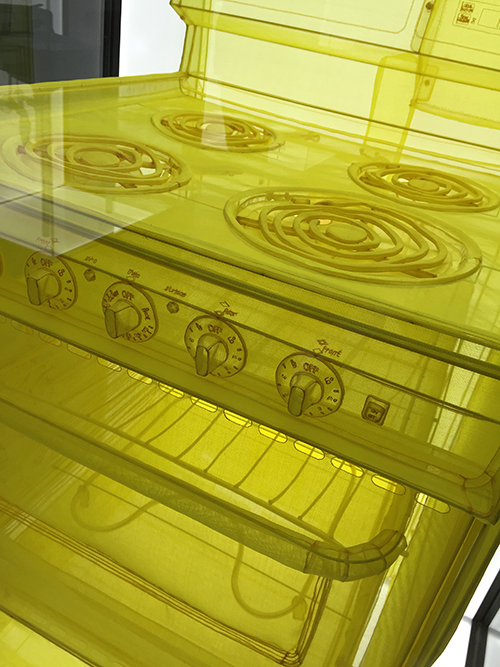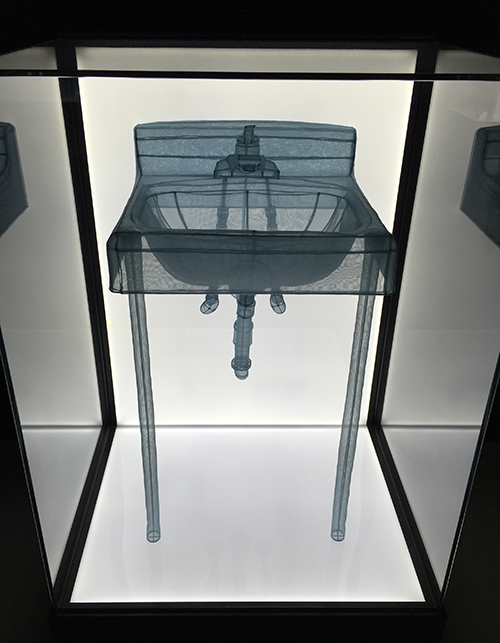 I found this concept so interesting – because you get so used to all those things- and I have moved quite a bit in my live- even continents as you know and I can remember funny things in the places I lived- like the old fire oven of the timber wood house we lived in – I would love to have a rubbing of that oven or a sheer fabric installation, or the metal door with swirls we had in my first student-apartment in Hamburg. When you move a lot, you have to make yourself constantly home at different places and after a couple moves it is not dependent on location anymore. It starts with some familiar items you bring along- but mostly for me it is where the man and the fluffy cat are and when you start having local friends you get a fuzzy feeling of "yes, this feels like home" . I feel at home here- but I also long for my home in Hamburg but is more the longing for a memory of a home.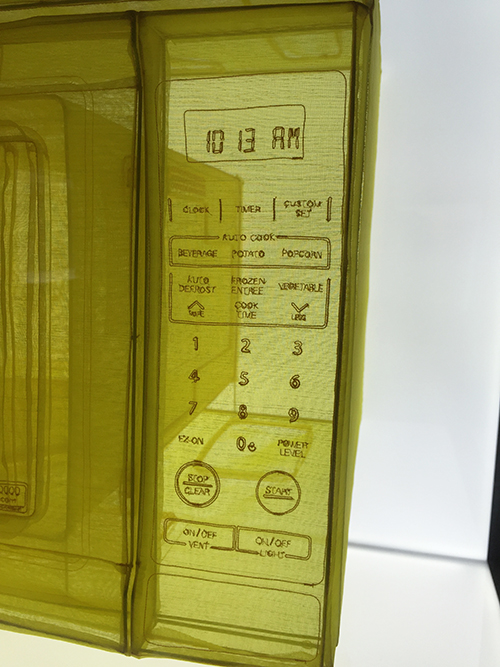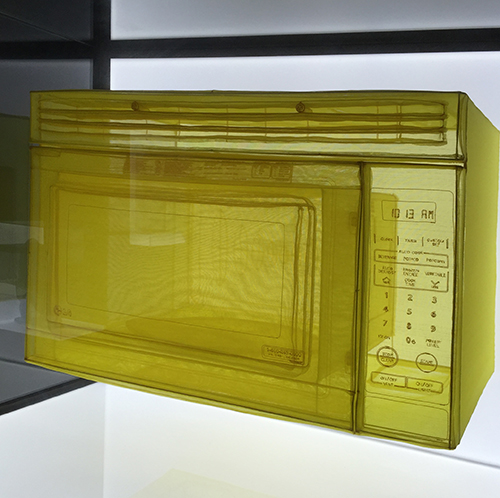 I know the word "home" means different things to different people. For Do Ho Suh, home can be reconstructed through fabric and memories of architectural space. For others, the smell of warm soup or the sound of a creaky door may elicit a memory. I think it is such an interesting topic to discover with art, Do Ho Suh created memories of homes that he could fold together and put in a suitcase and bring to a new place. I create art of the places around me to get familiar with the area and make it home.
What does home mean to you? Is it tied to a location or feeling?