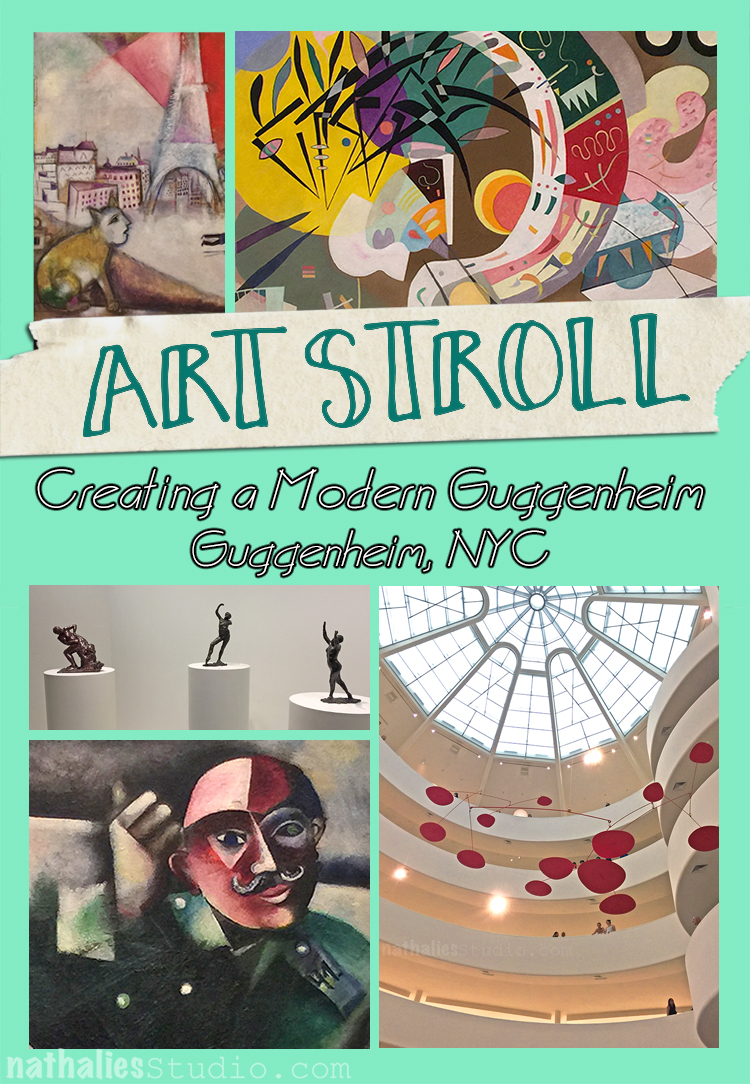 A couple weeks ago when my godson visited we went to the Guggenheim Museum. The exhibition Creating a Modern Guggenheim showed a collection of Modern Artwork by six major art patrons. I thought it was a great way to have a walk through Modern Art and major Modern Artists and see if my young visitor would enjoy it.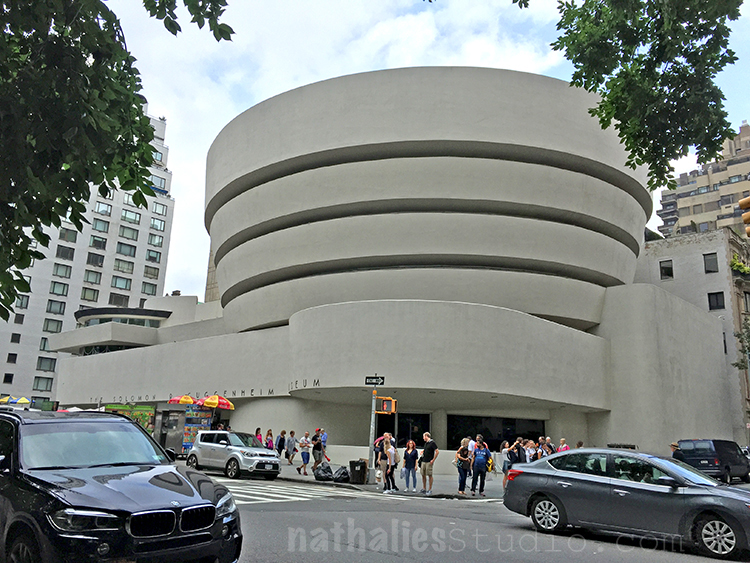 He totally enjoyed the building – which I love myself very much.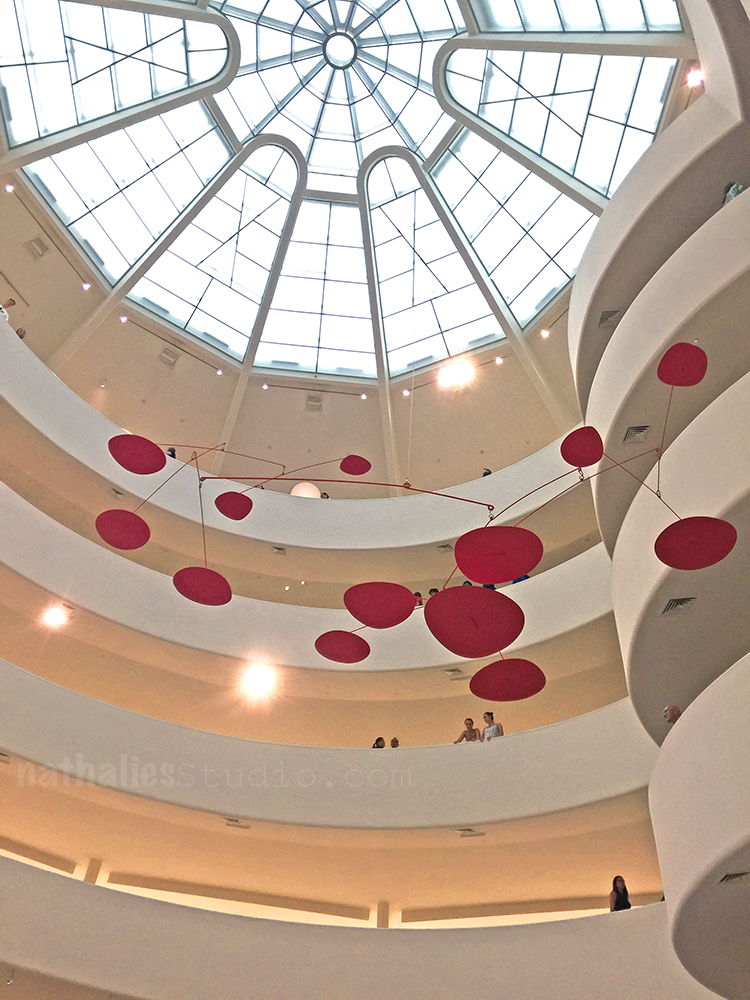 And what a wonderful environment for this beautiful Calder Mobile!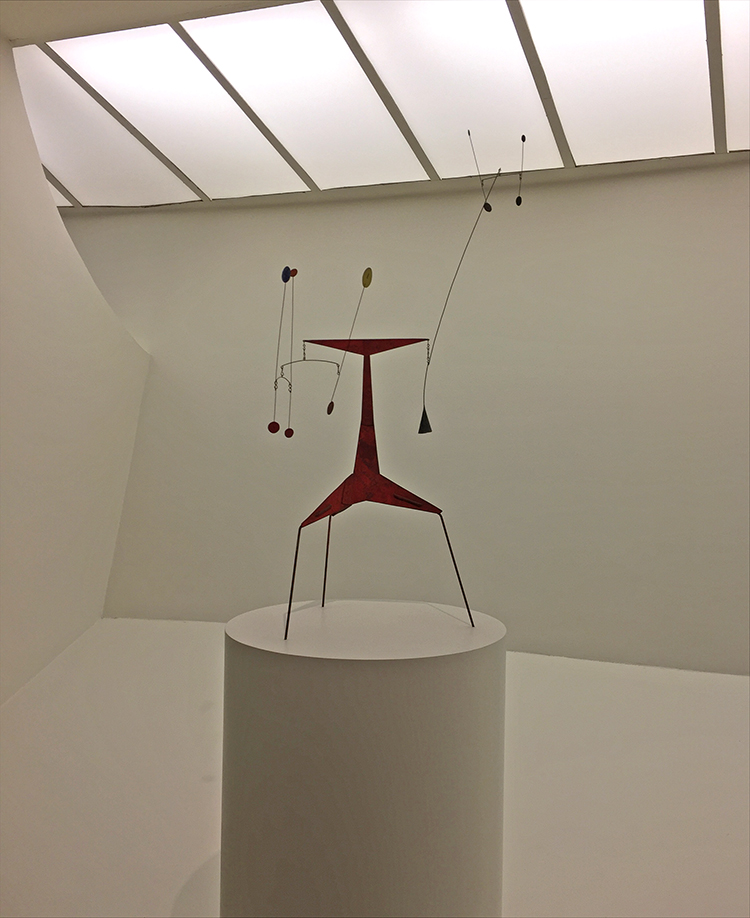 It was fun to see more Calder Mobiles after just having been to the Whitney Exhibition on Calder.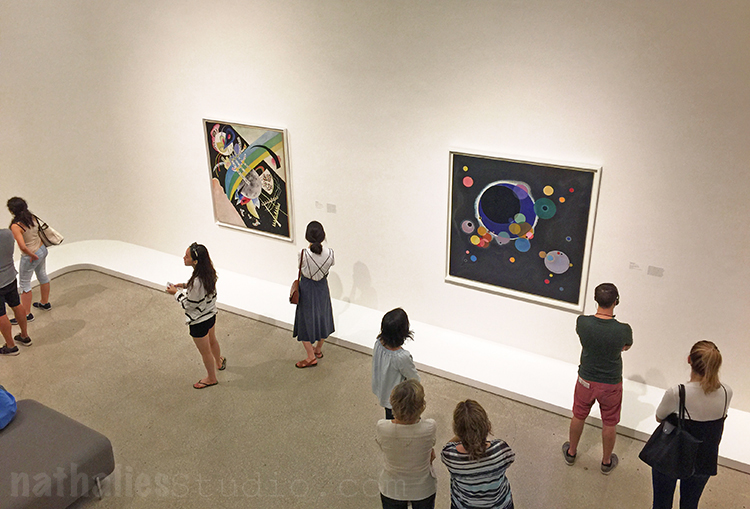 What I loved about the collection was that there was a lot of early works by famous modern artists displayed and it was wonderful to see how from those early works they developed their distinctive styles later or dabbled in different areas – for some it felt as if you saw a study of their later work.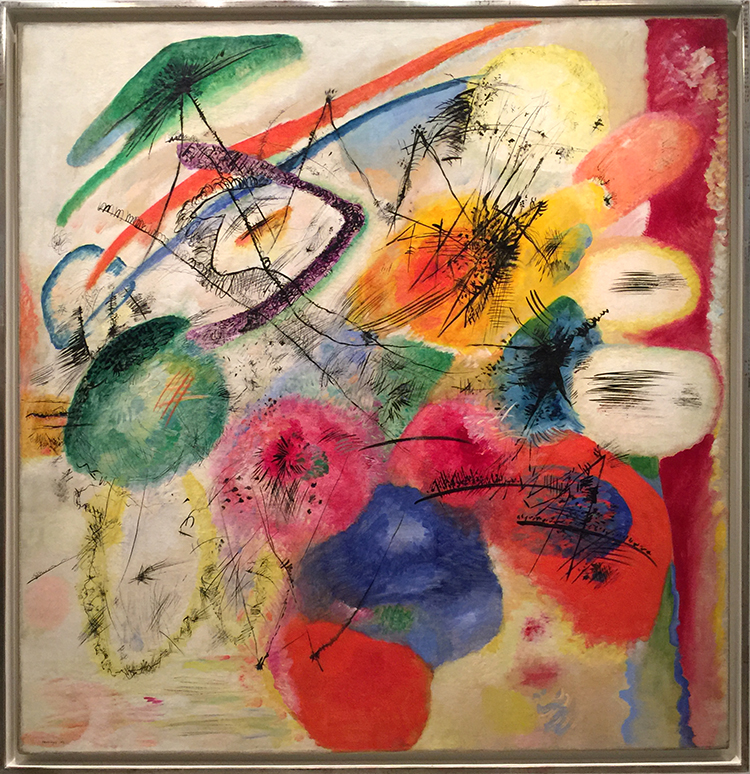 Two Kandinsky's – the top one from 1913 and the one below from 1936. I loved seeing those two and see how his artwork was still the same and yet changed.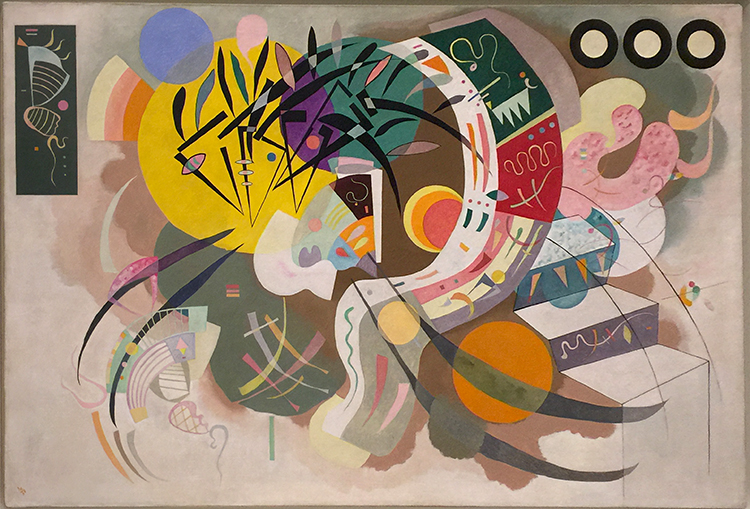 Which one of the two do you like better?
Beautiful van Gogh – It makes me want to try this swirly impasto style with some of the landscapes I saw during my recent travels through the Southwest.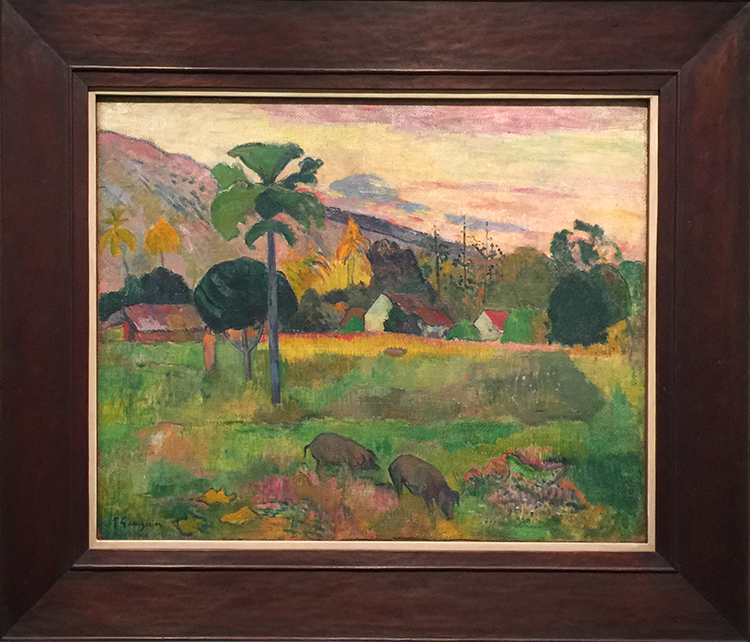 An early Gaugin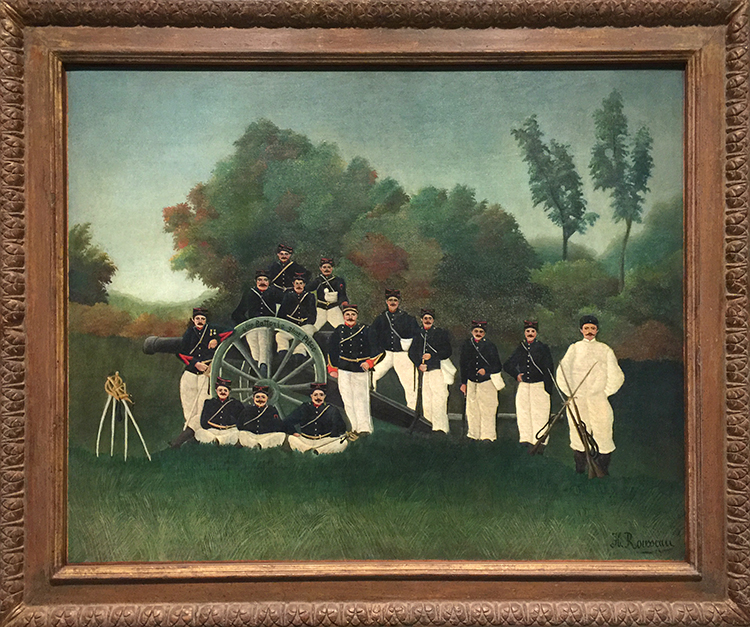 An early Henri Rousseau – so tamed and restricted- I love his later paintings so much more. check him out!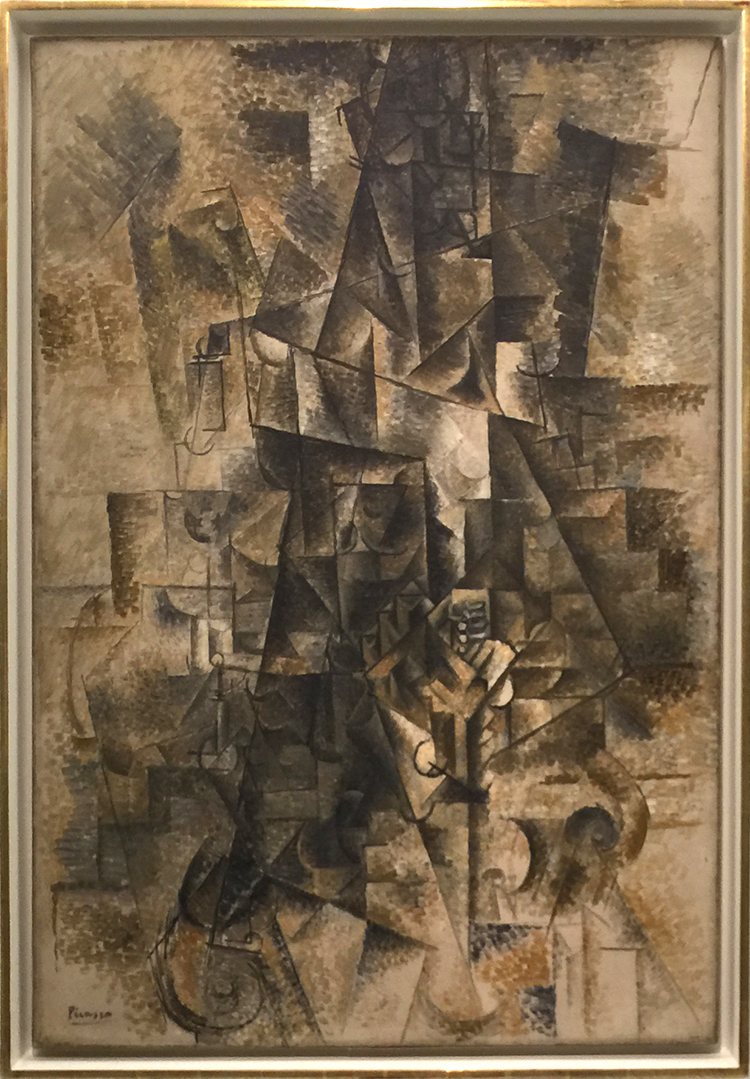 Picasso -my godson did not like this at all – I could tell he wasn't that much into cubism in the first place but all the earth tone colors totally put him off.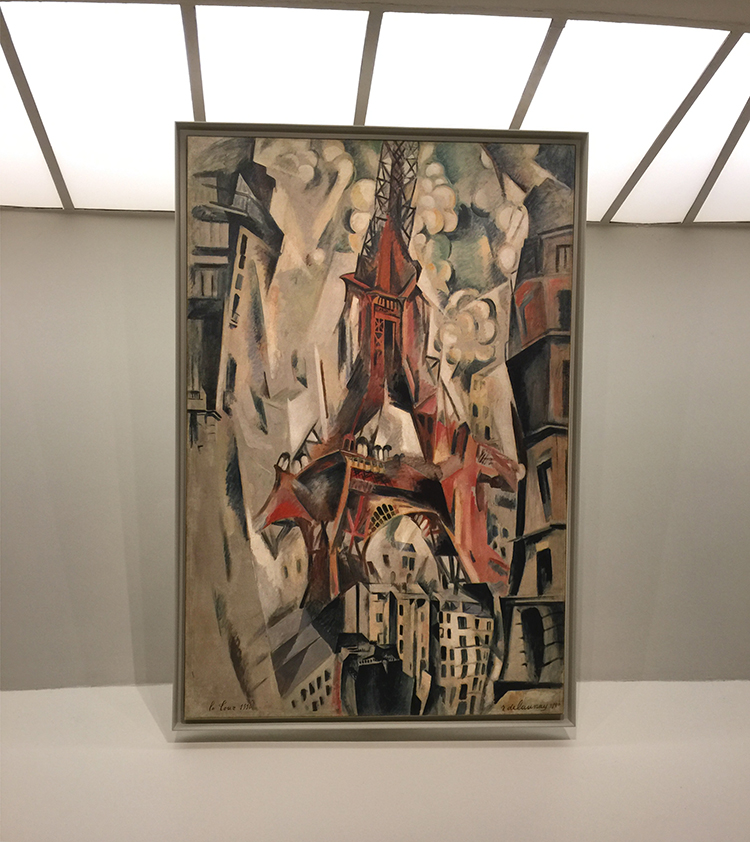 an early Robert Delaunay – gosh I love this one – and wow so different from his circular colorful forms later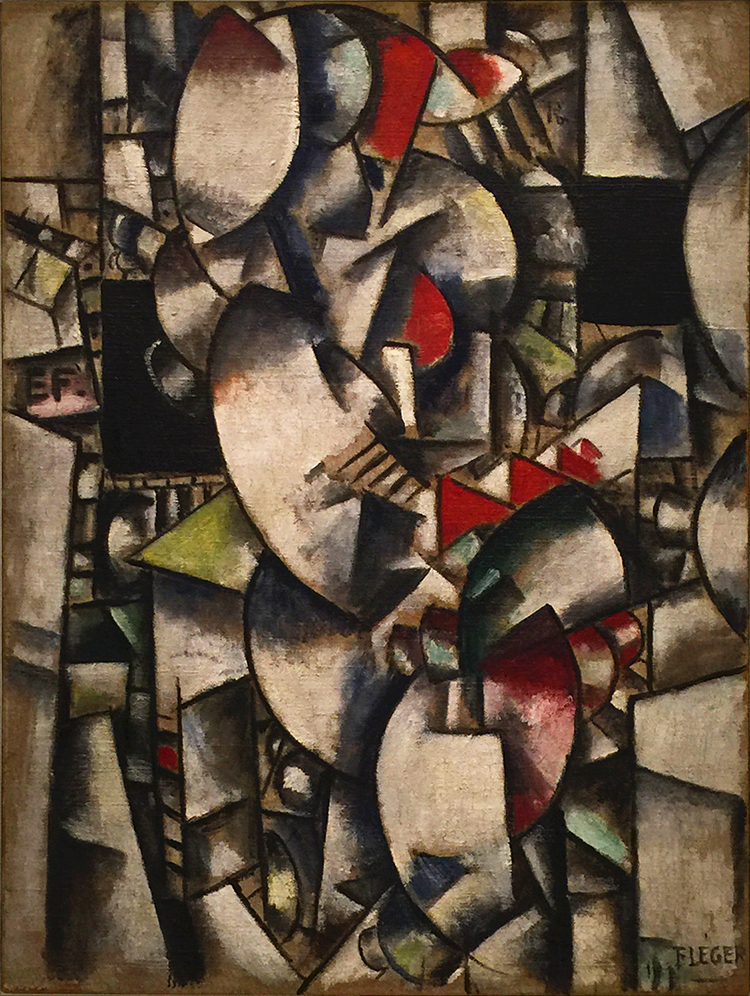 Fernand Leger – above and below also dabbling in the style of cubism of the time and then later finding his own cubism style.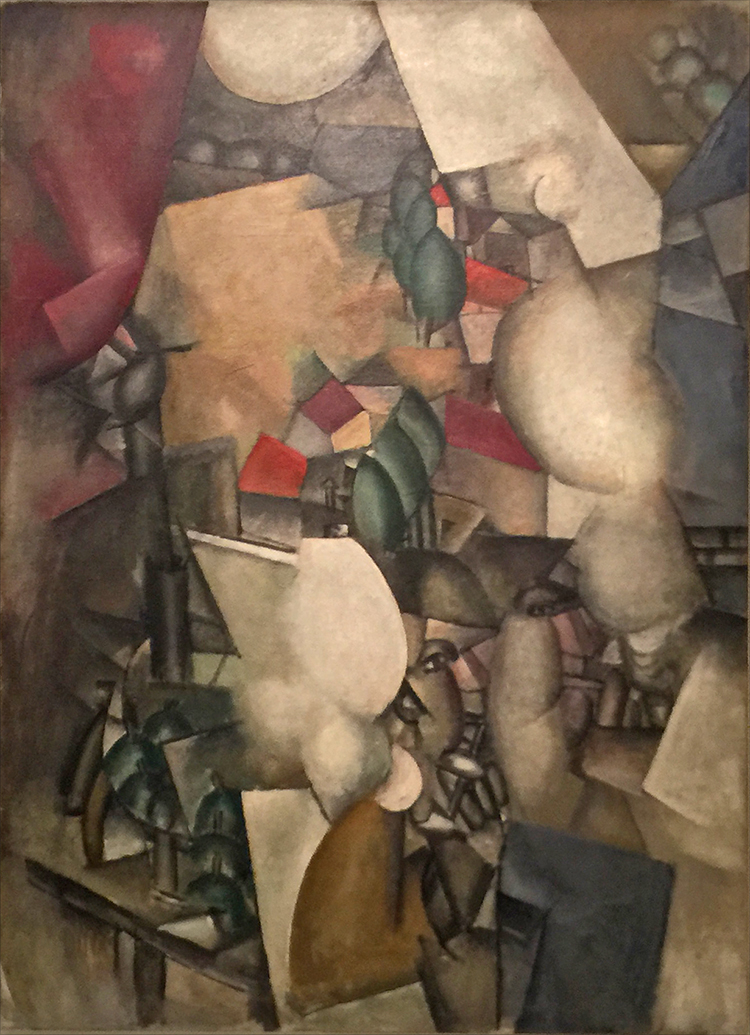 Here is a later one below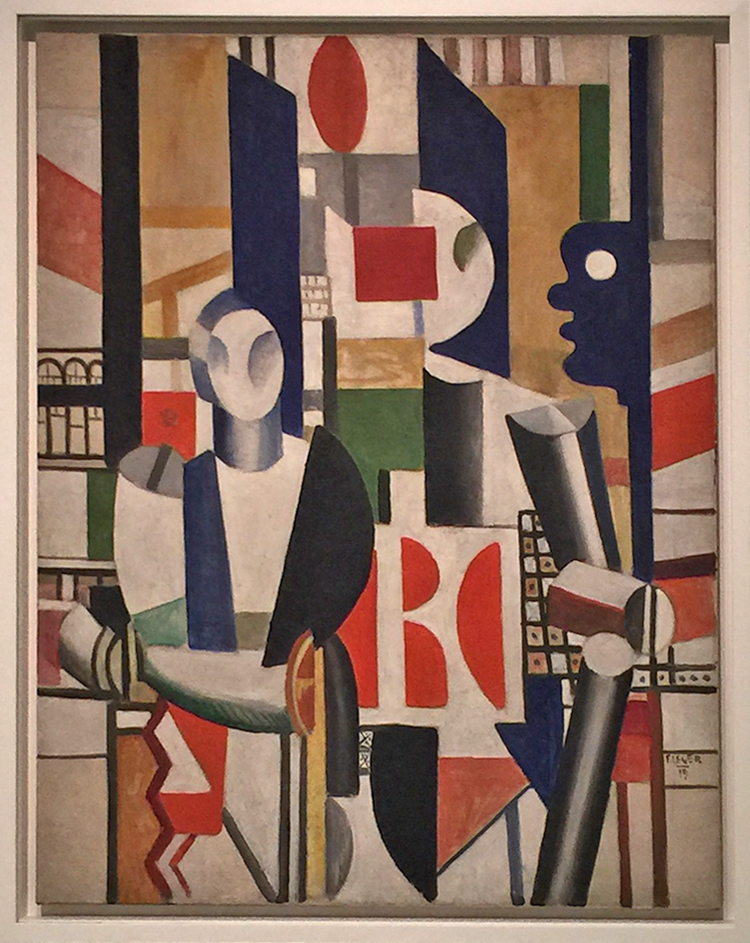 A Chagall below- …the colors are so obviously him
but the subject and painting itself …interesting …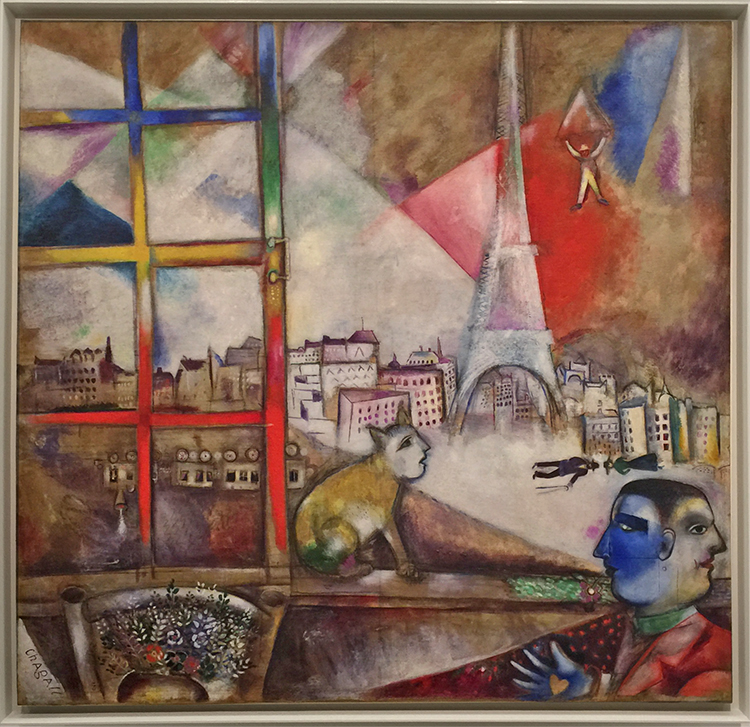 This one by him I love love love! I cannot stop looking at all the details!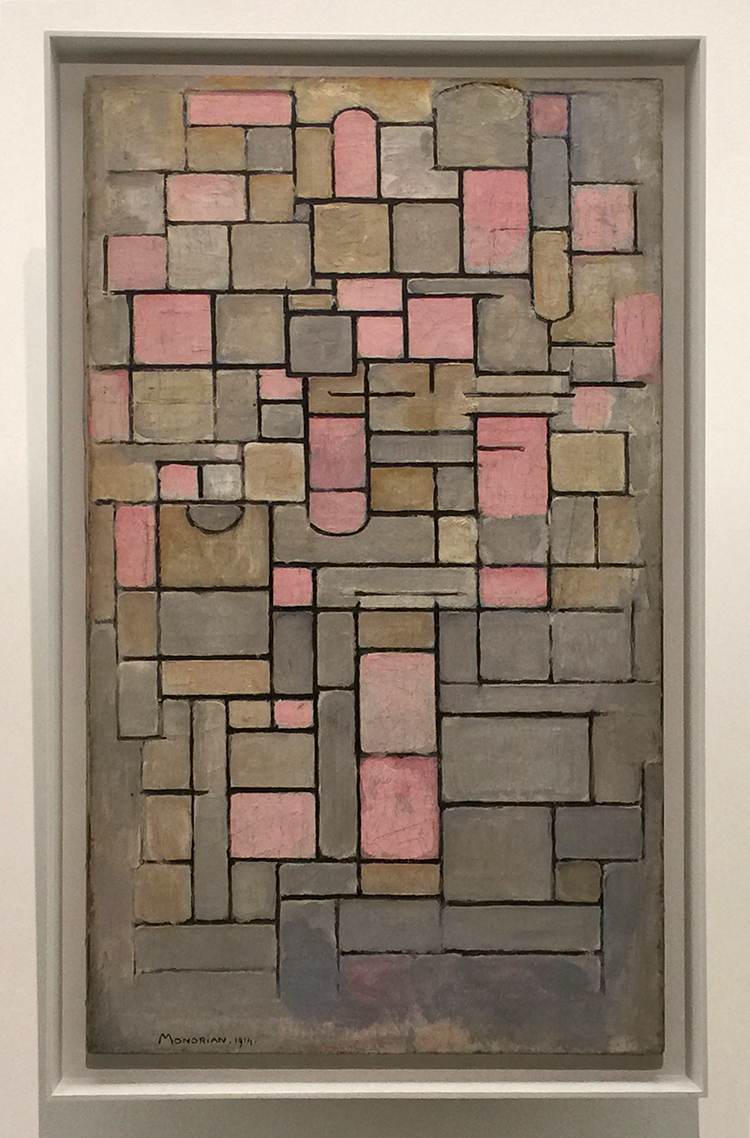 An early Piet Mondrian – uniquely his style but not yet at the primary color grid.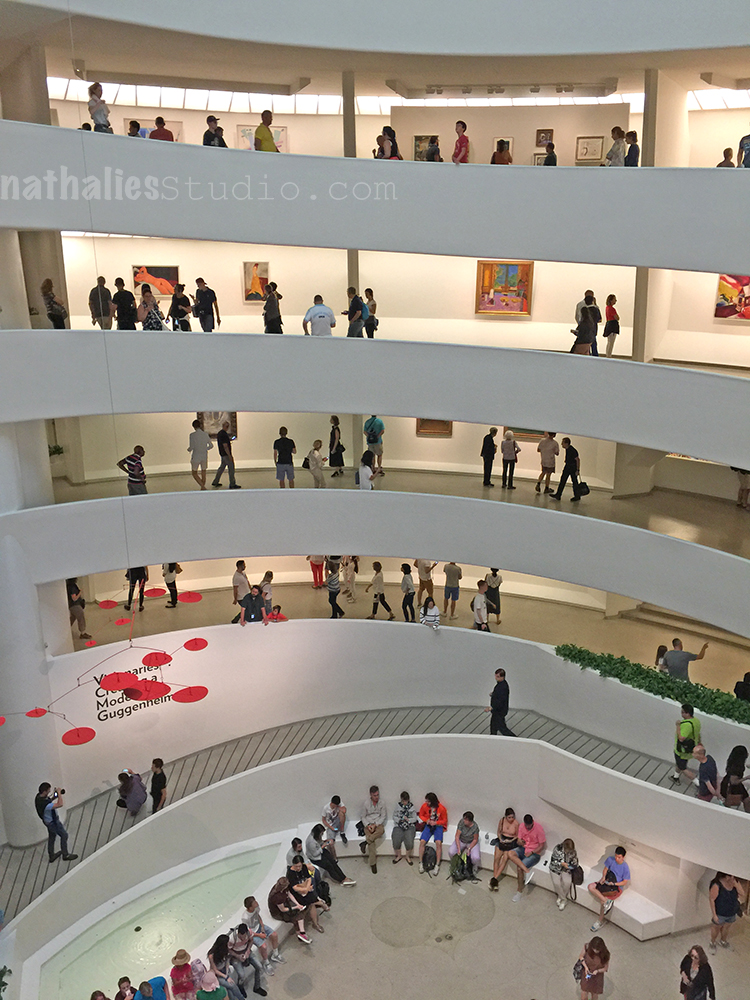 It was a massive collection of paintings and while I enjoyed it I would have loved staying longer or listening to the audio explanations of some but …there is only that much time a 17 year old wants to spent at a museum ;)  He wanted to go and I wanted to make sure he would not regret that by being held hostage there for longer than he wanted – hahahah ;) Hope you enjoyed the little Art Stroll.