Last week Kim and I went to the Guggenheim to see the Hilma af Klint (1862-1944) "Paintings for the Future" exhibition. I had been excited to see the exhibition for a couple months now and I wasn't disappointed.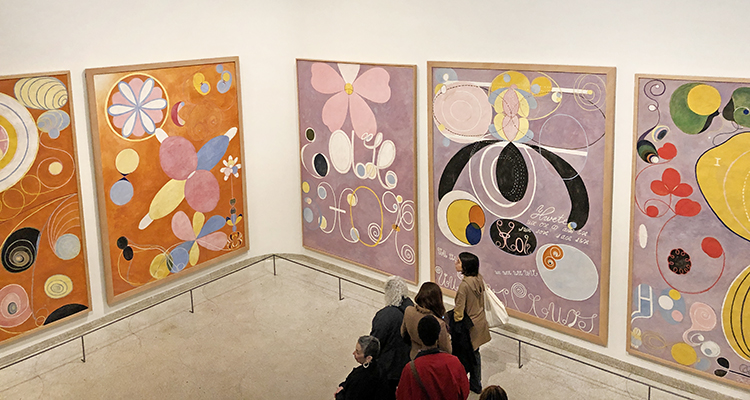 Klint radically started creating abstract paintings years before Kandinsky, Mondrian or other that are called the pioneers of abstraction would change their own artwork from representational content to abstract paintings.
The size and colors of her early paintings are just mesmerizing and such a happy delight to see – instant feel good right in front of those.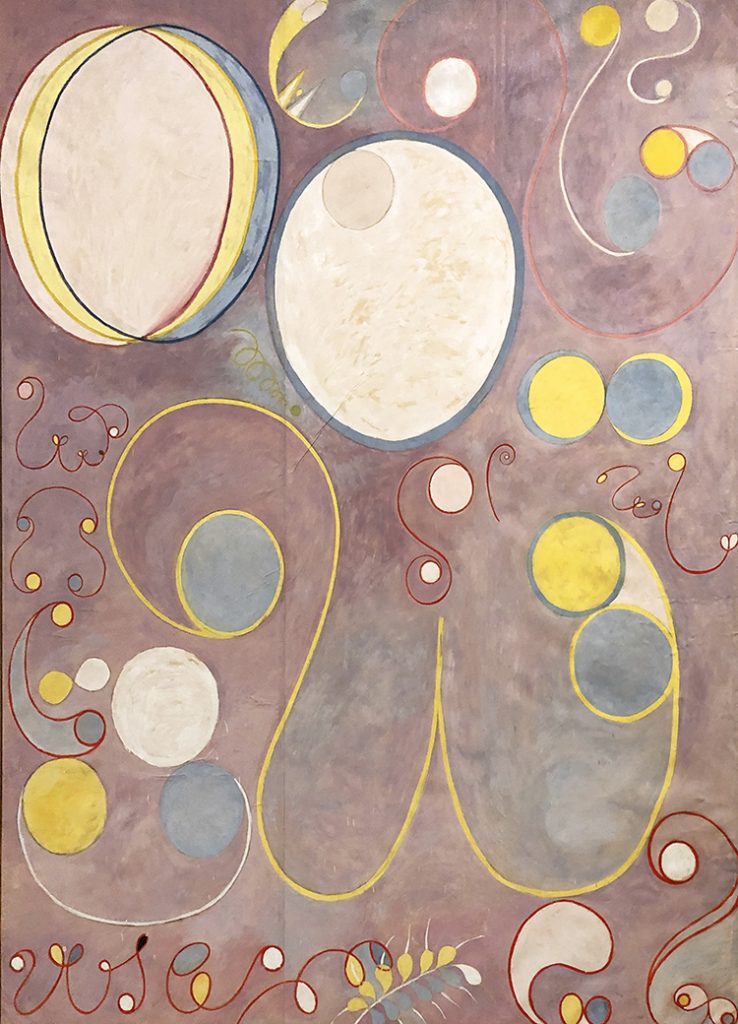 It also struck me how immensely feminine those paintings are.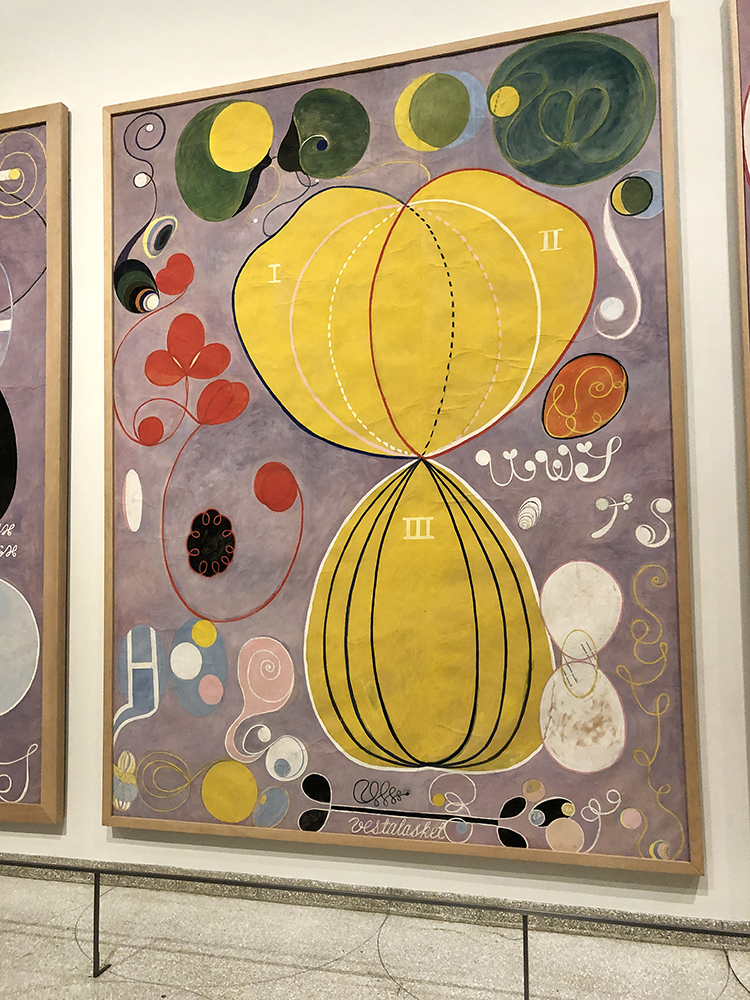 The color schemes are still muted colors but light and the forms are round and free.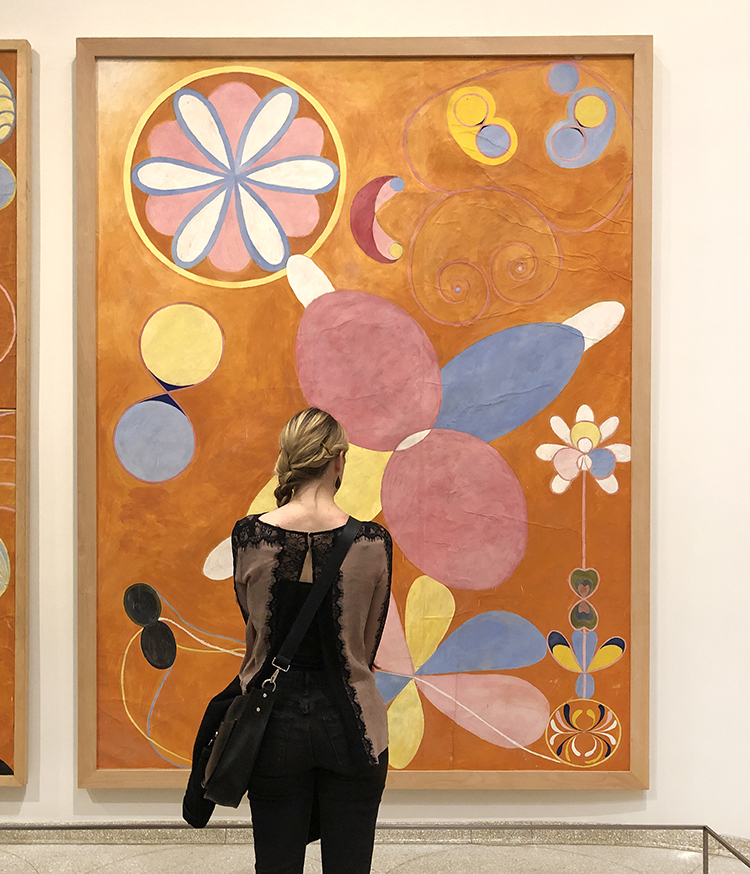 These ten earliest huge paintings of Klint go through the lifespan of humans from birth to old age.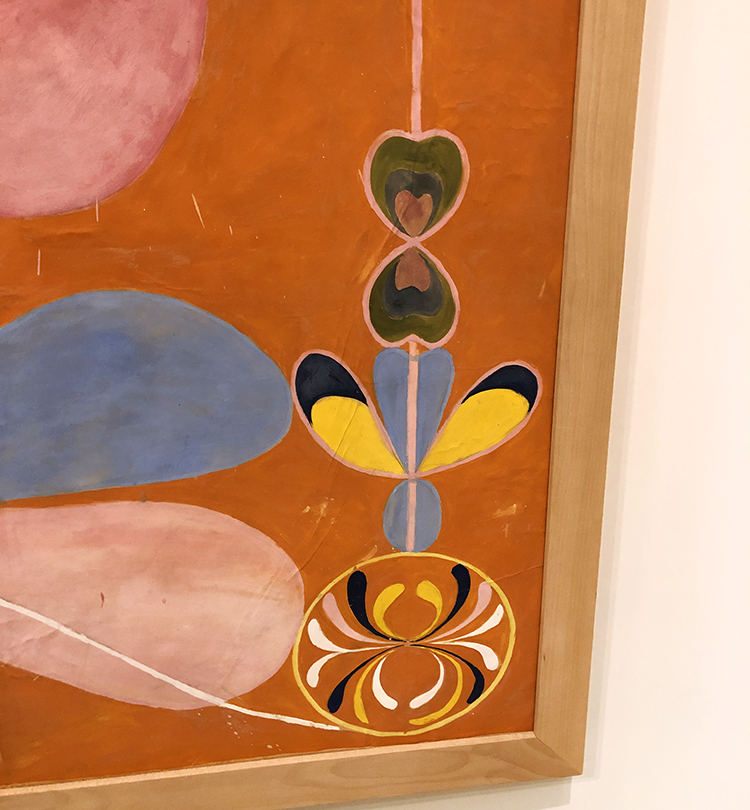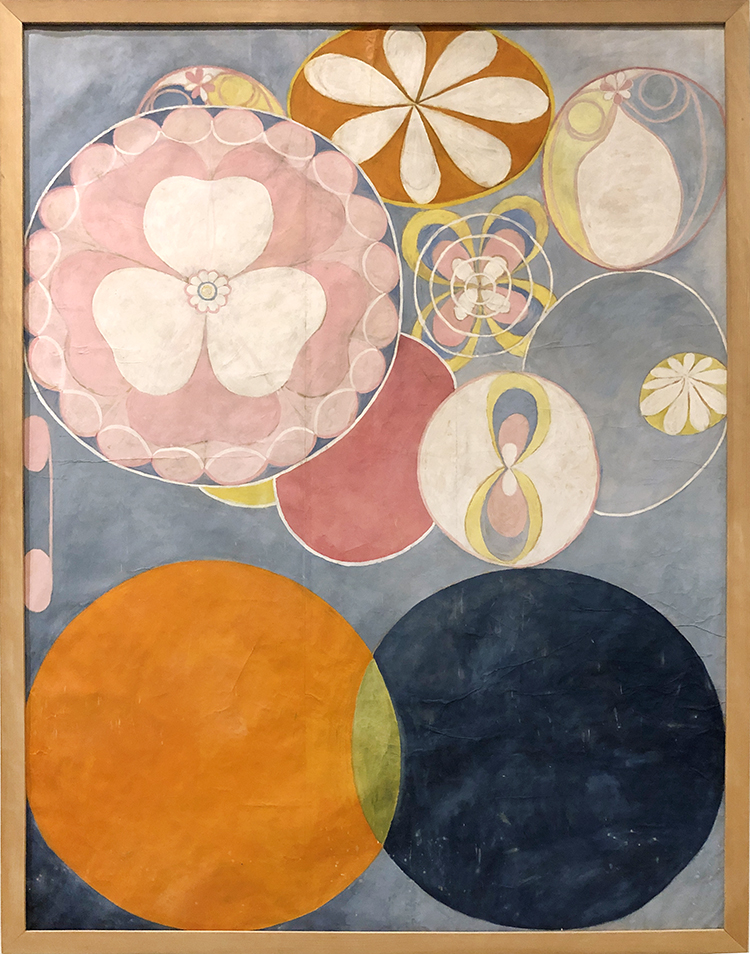 Interestingly enough Klint kept most of her groundbreaking paintings private, because she was convinced that the world was not ready yet to understand her work. In her will she stipulated that a lot of her work was not be shown for twenty years following her death. Ultimately her abstract paintings remained all but unseen until 1986 – 80 years after she painted some of her most prolific abstract paintings in 1906.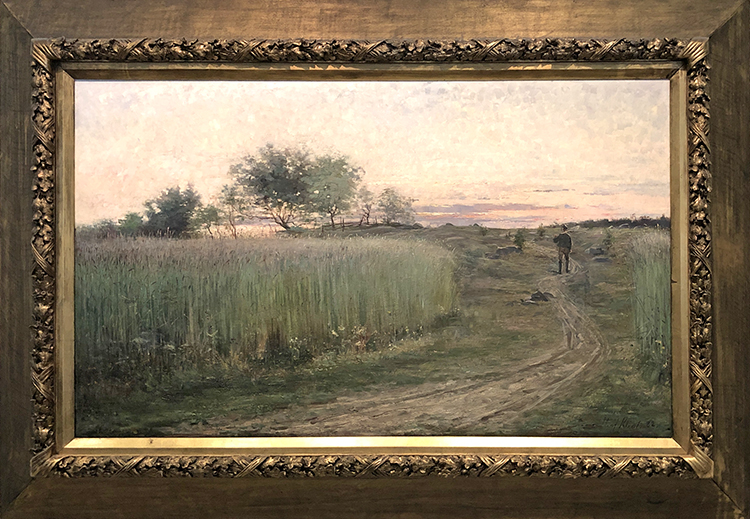 The painting above is a sample of what would be seen mostly of her work. It is just so mind blowing. Given that abstract male painters several years later caused insane outrage about their work, she was probably right that as a female artist on top, people would have not understand her art at all.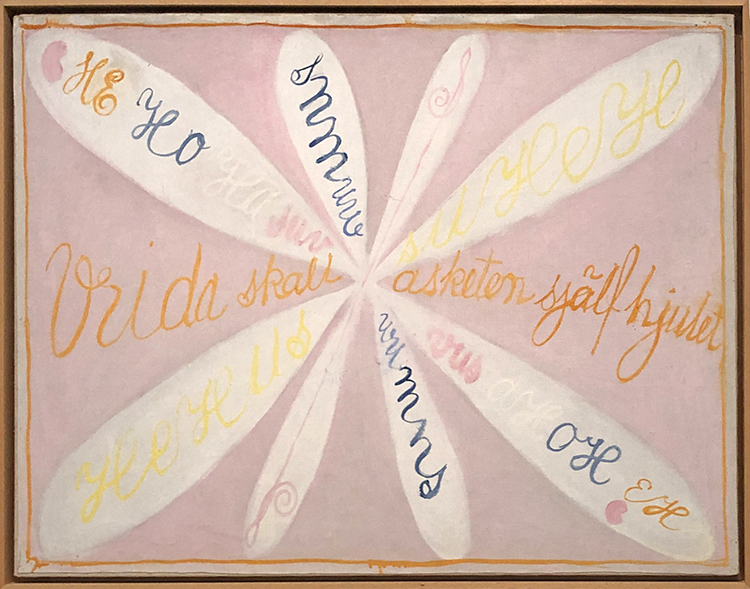 It makes you rethink art history though – it messes with our perception of the timeline of abstract art and of the mainly male key figures of this movement as well.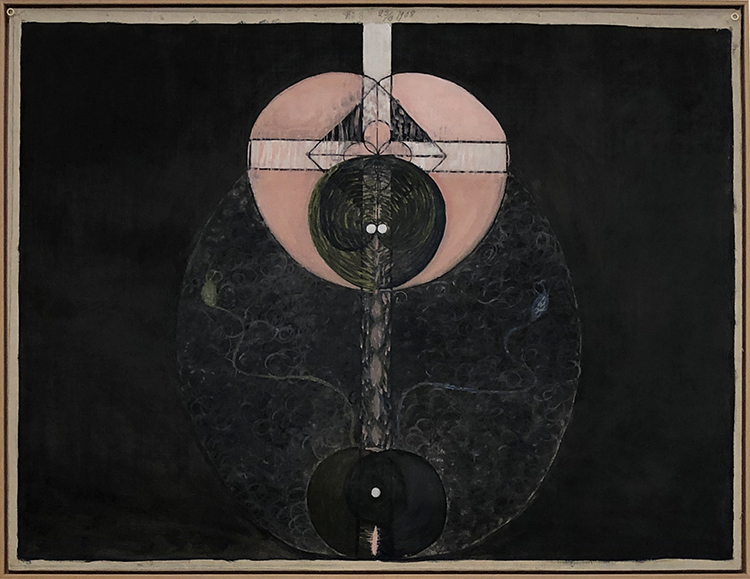 In 1896 Klint held regular séances with four other women. She had begun attending séances as a teenager, using them as a way to contact her younger sister, who had died young. Spiritualism was a big thing back then and the group wanted to obtain a direct access to a higher order of knowledge.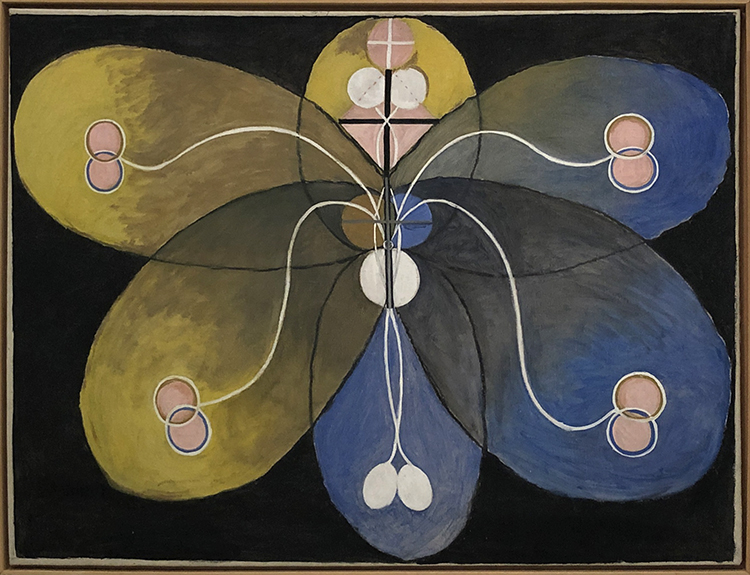 Klint worked earlier as a biological illustrator and her scientifically styled diagrams and her esoteric experiences mixed in her paintings.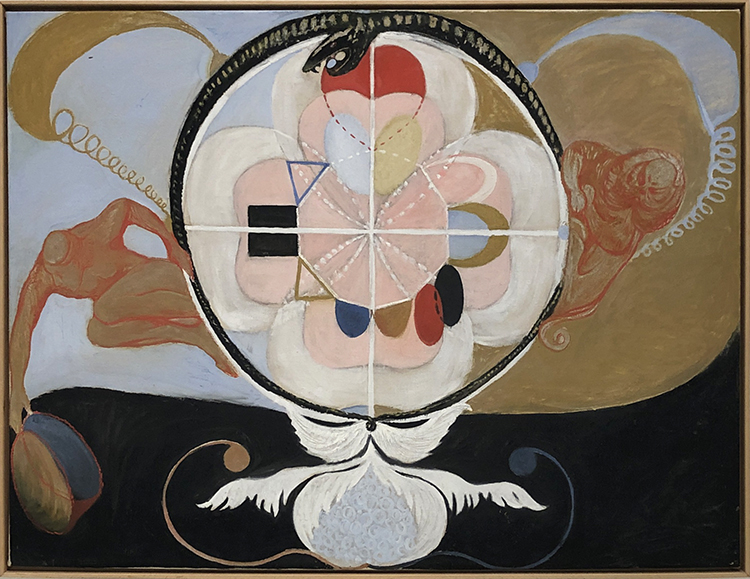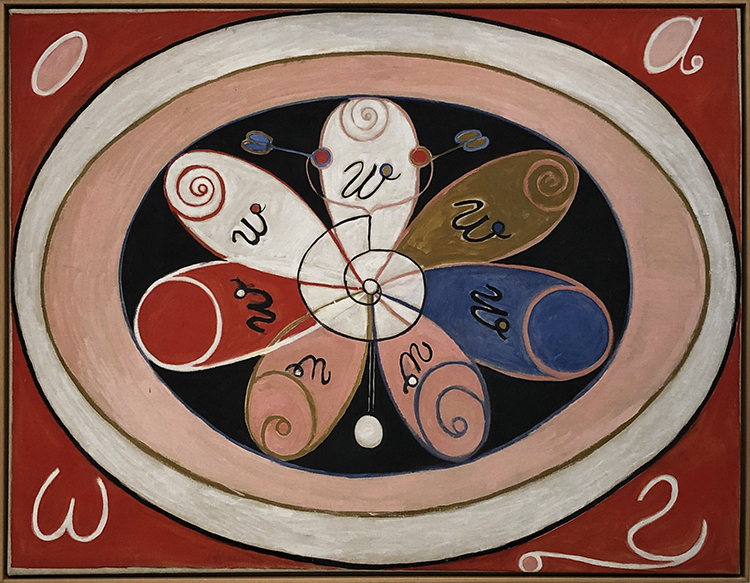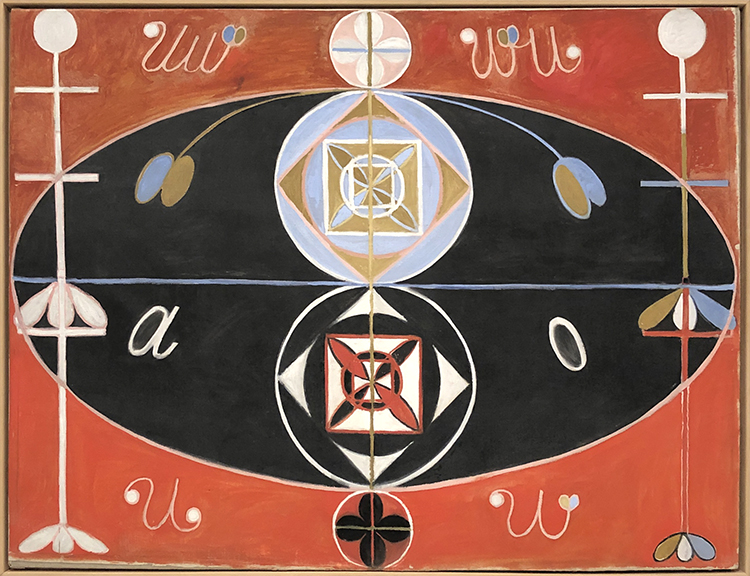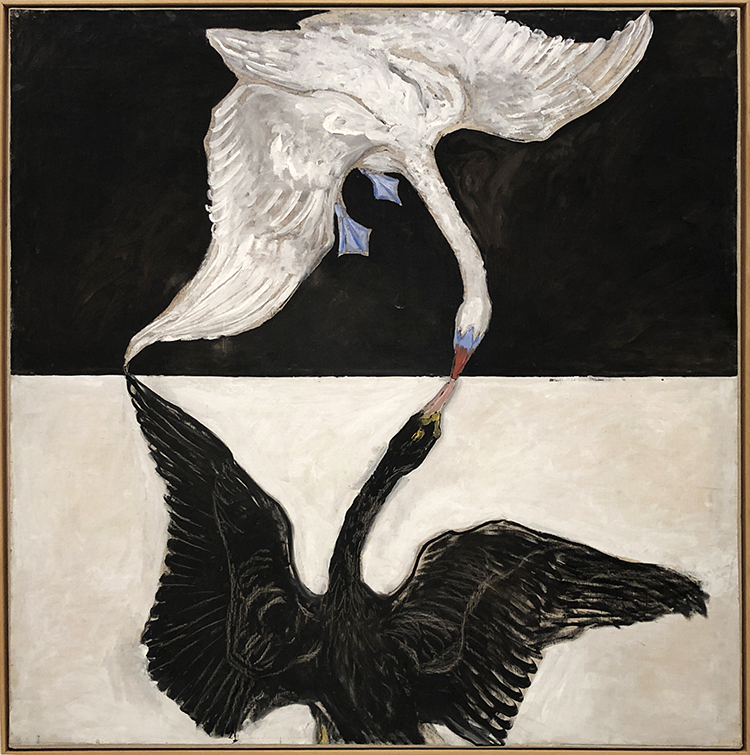 The swan represents the ethereal in many mythologies and religions and stands for completion in the alchemical tradition.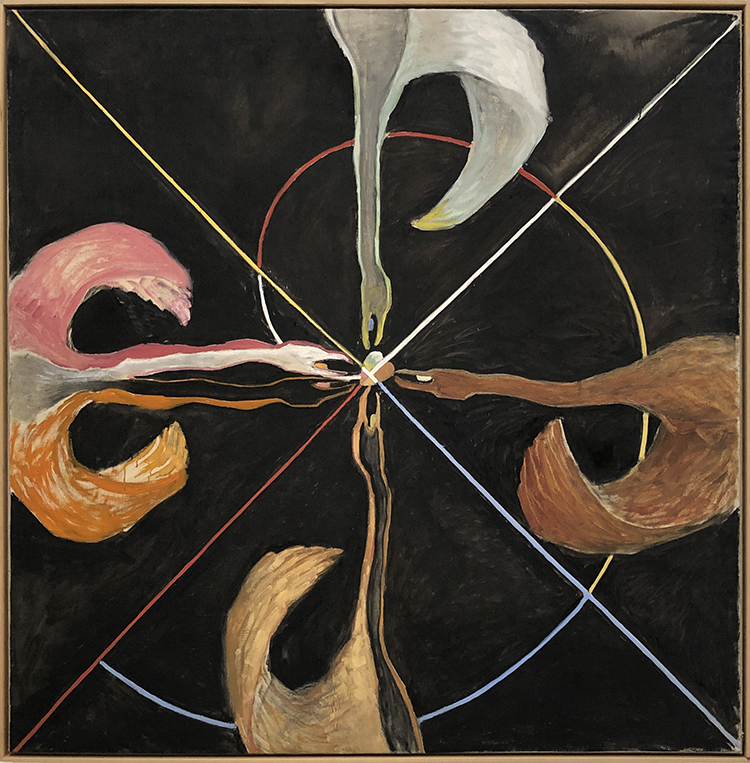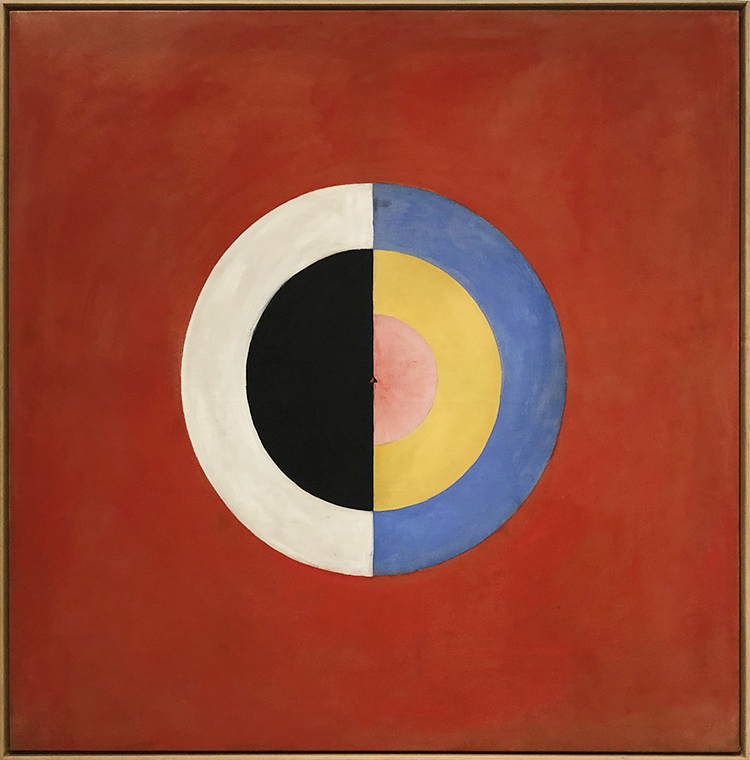 Klint often incorporated insights gleaned from color theory in her paintings. For Klint certain colors represented certain significances. Blue for example represents the female, yellow stands for male, green for the unity of the two.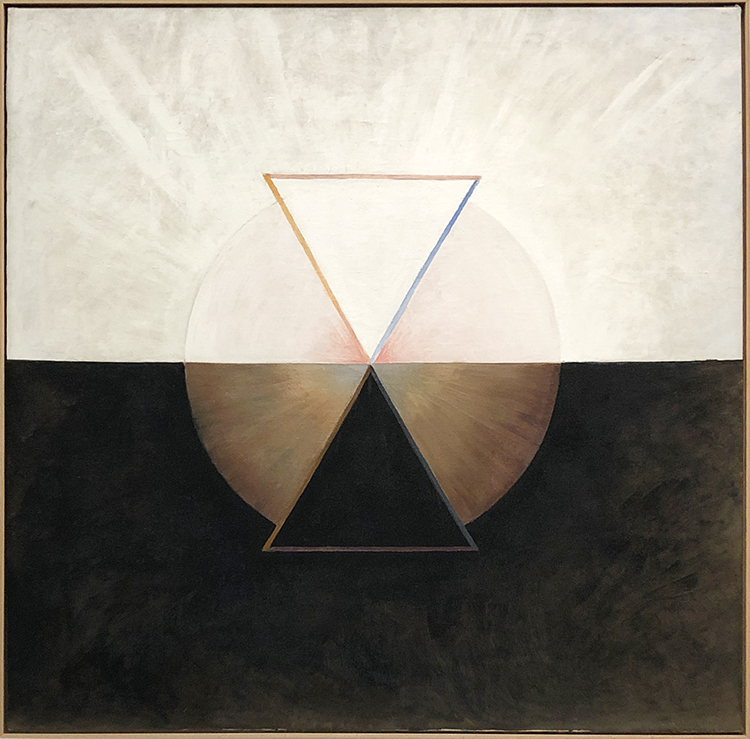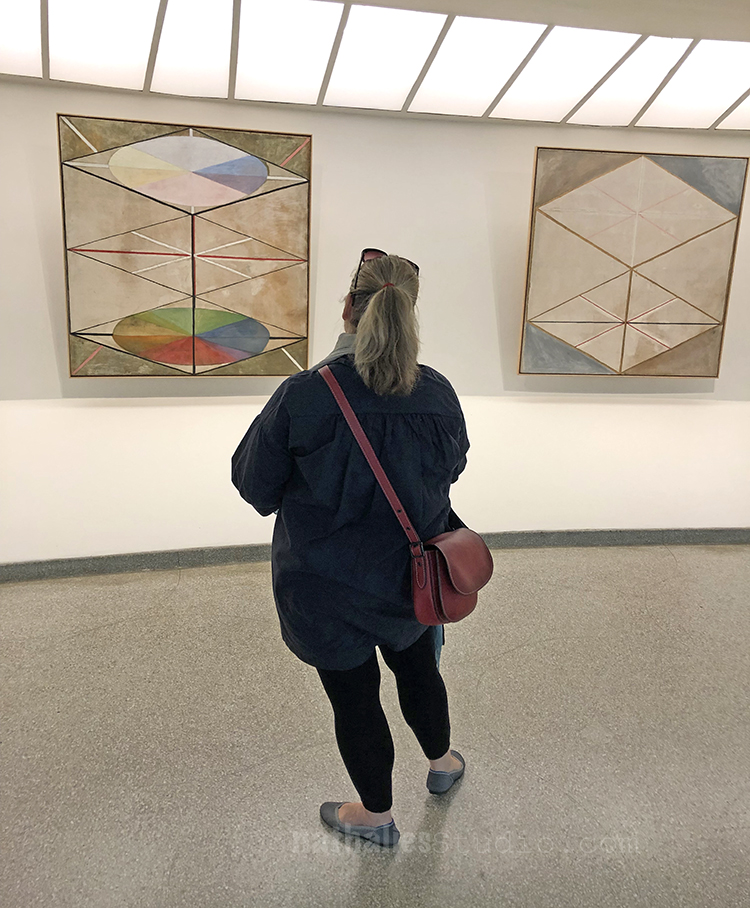 In 1906 an otherworldly spiritual guide commissioned Klint to prepare a message to human kind and so she painted about 193 paintings containing the spirit of the world. Those paintings are known as the "Paintings for the Temple"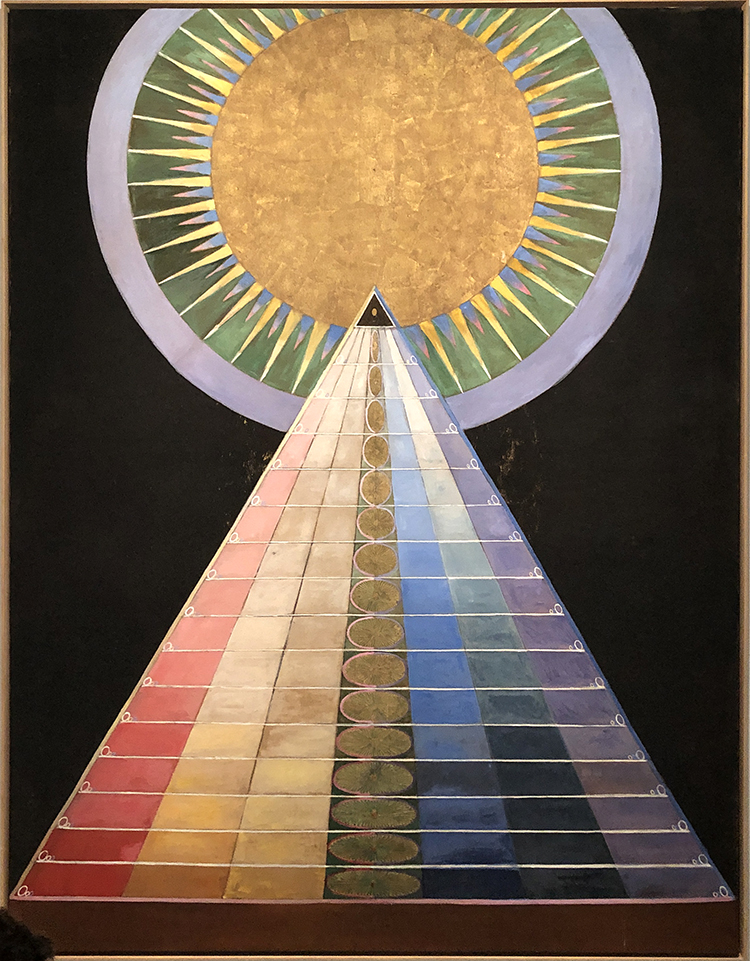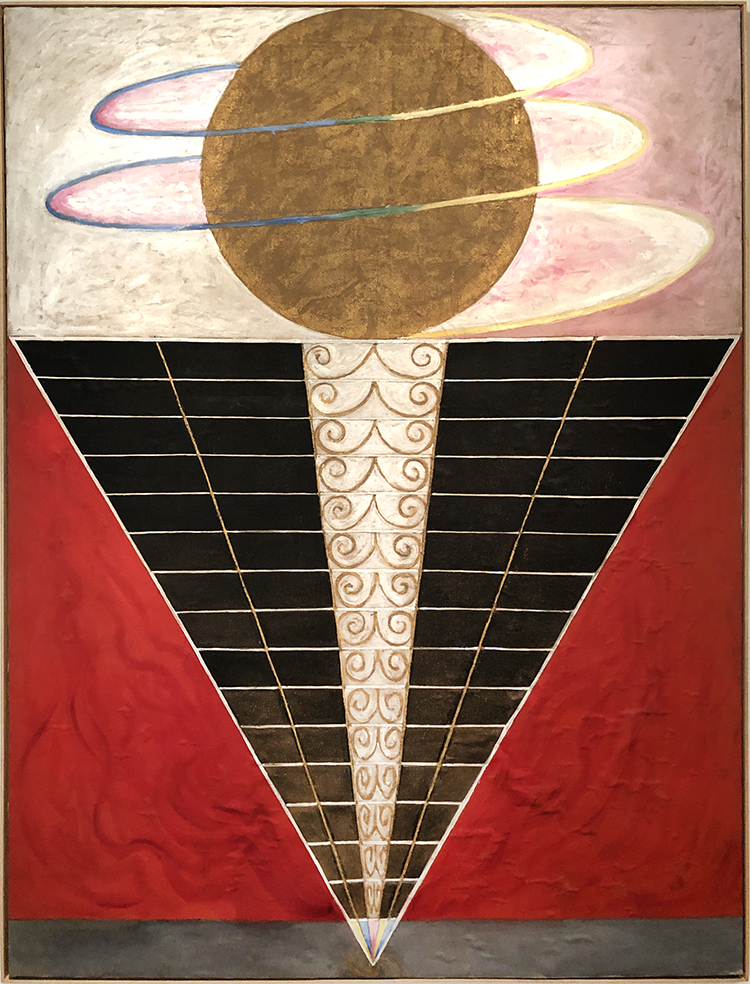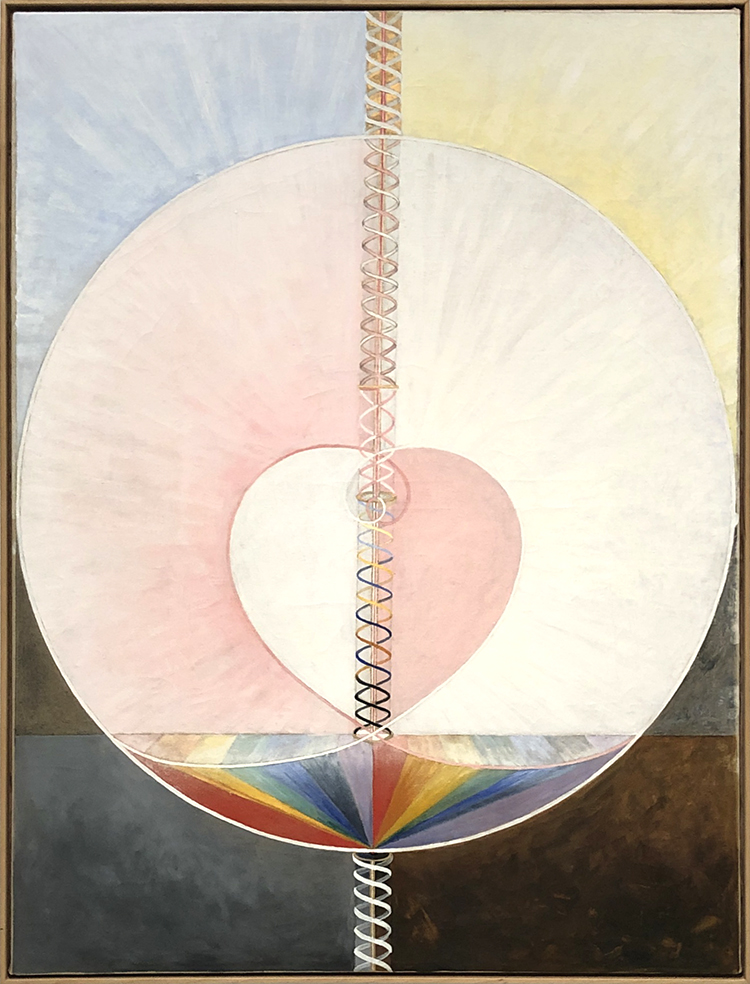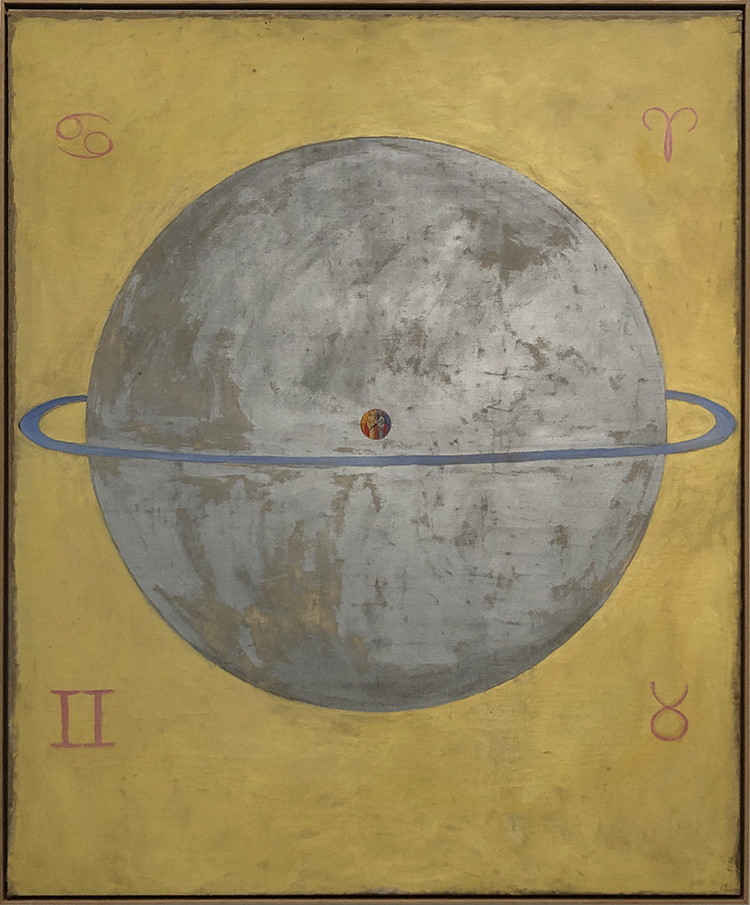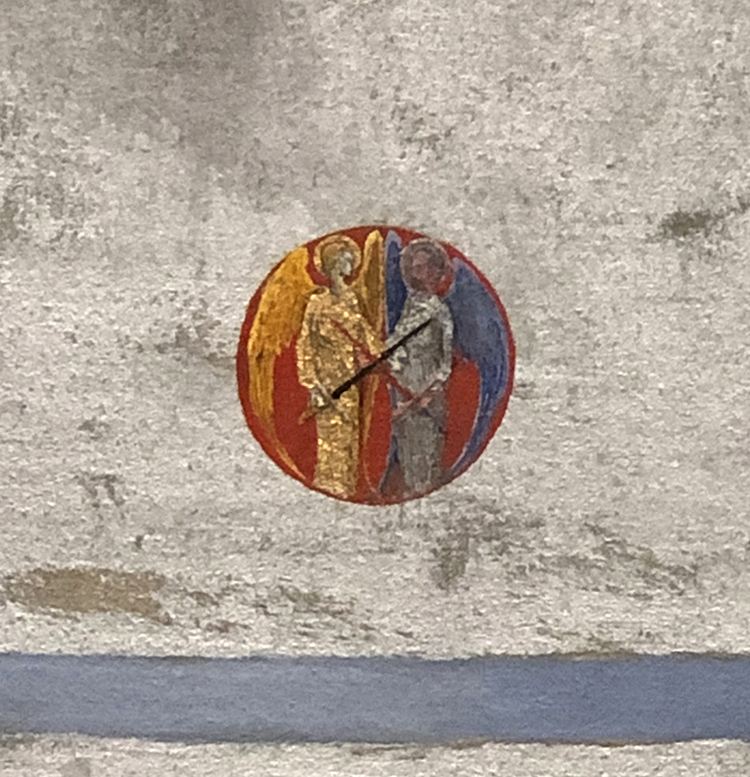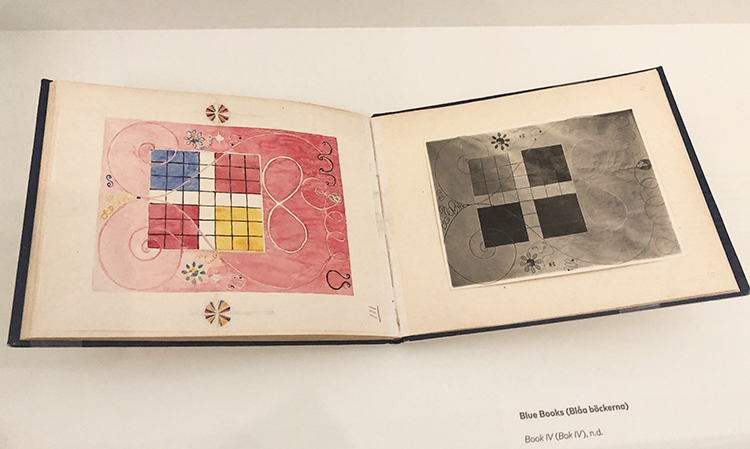 Not all of Klints work were kept secret by her. The Blue Books were a tool that Klint created to show trusted viewers her paintings. They contain black and white photos and next to them carefully rendered watercolor reproductions.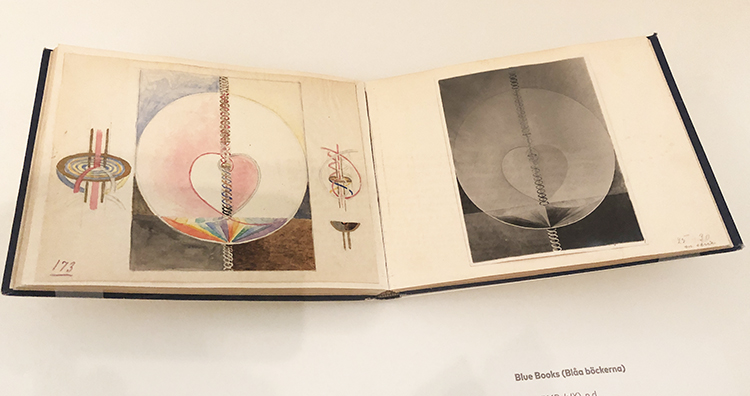 At the time she made those works, the art world was generally dismissive of work made by women and on top many critics did not take abstraction seriously.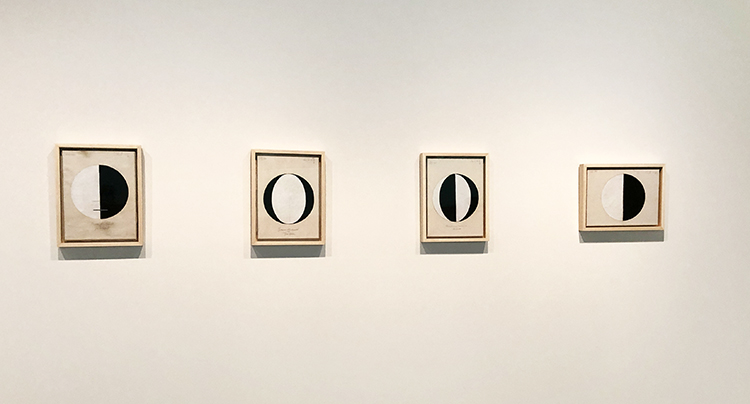 "…in 1920, she made a series of small works that begins with a single circle, half black and half white, called "Starting Picture"—the world as a balanced duality, physical and material, dark and light.
Subsequent entries in the series offer similar circles, differently divided up between black and white: one divided into four alternating slices; one with black crescents framing a white center; etc. The titles suggest they are supposed to represent different graphs of the great spiritual traditions: "The Current Standpoint of the Mahatmas," "The Jewish Standpoint at the Birth of Jesus," "Buddha's Standpoint in Worldly Life," and so on."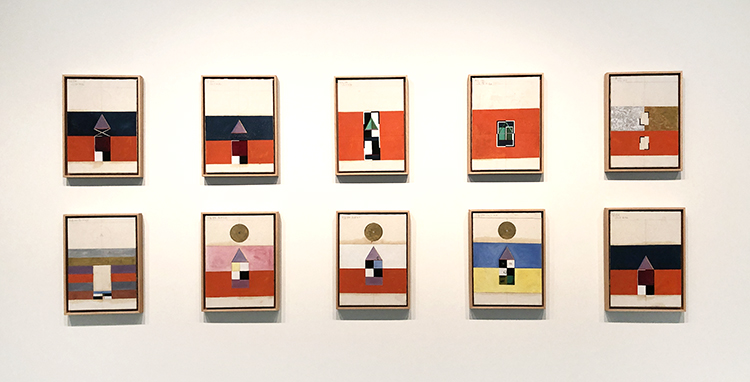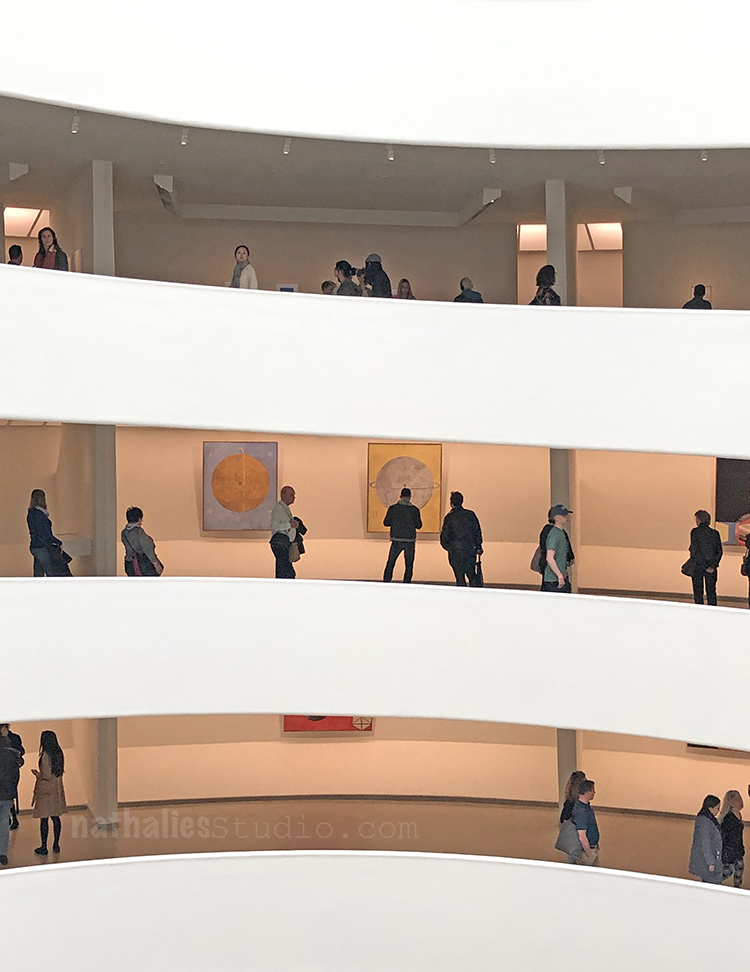 Klint made sketches for a spiraled building that would show her work ascending the spiral case to the heaven ….! "In many ways, the Guggenheim retrospective fulfills the artist's long-buried dream."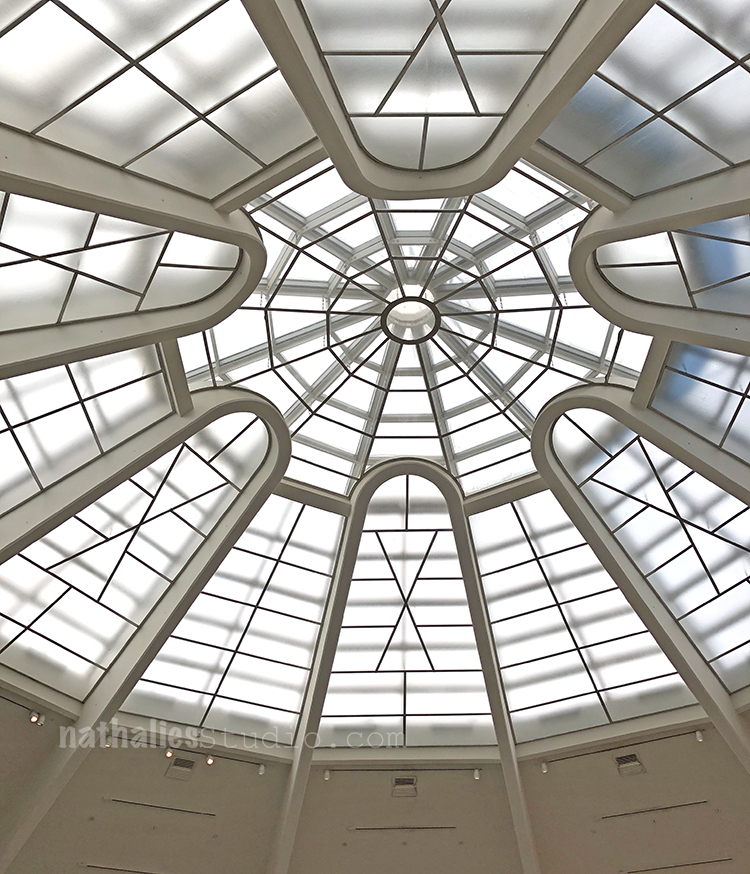 This was an uplifiting and thought provoking exhibition. Did I decipher her work? Nope …but …I was content and happy just looking at it and make me feel good. Nothing wrong with that …and hey …maybe that was the message all along ;)