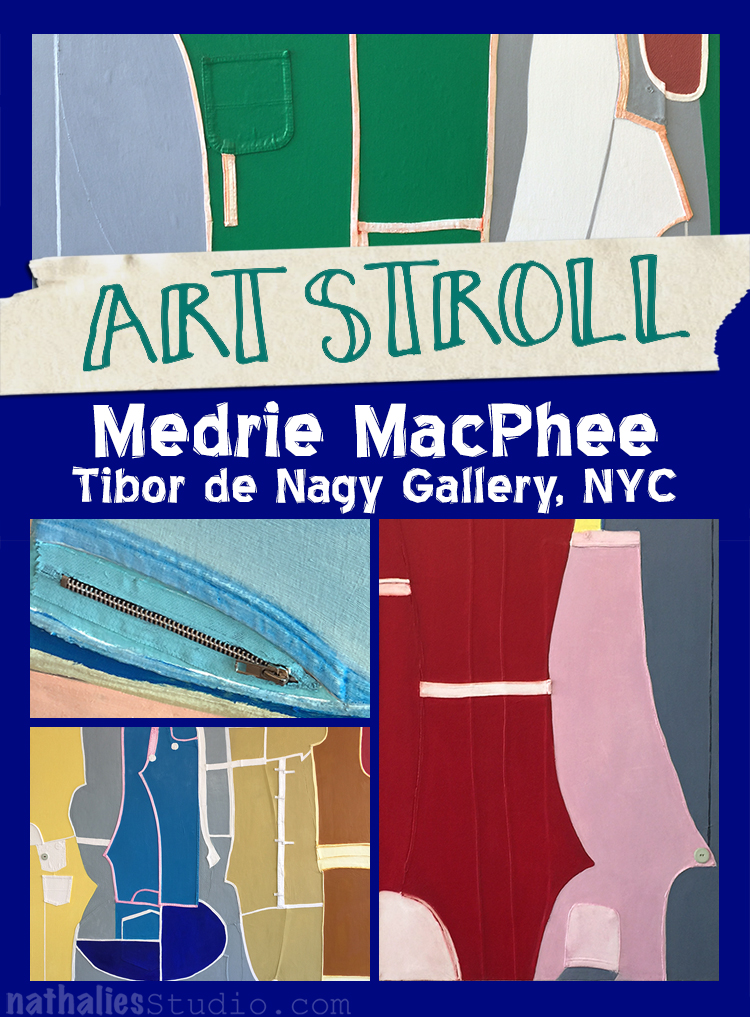 Natalya Aikens and I did a little gallery tour a couple weeks ago and we also stopped by to see Medrie MacPhee at the Tibor de Nagy Gallery in NYC.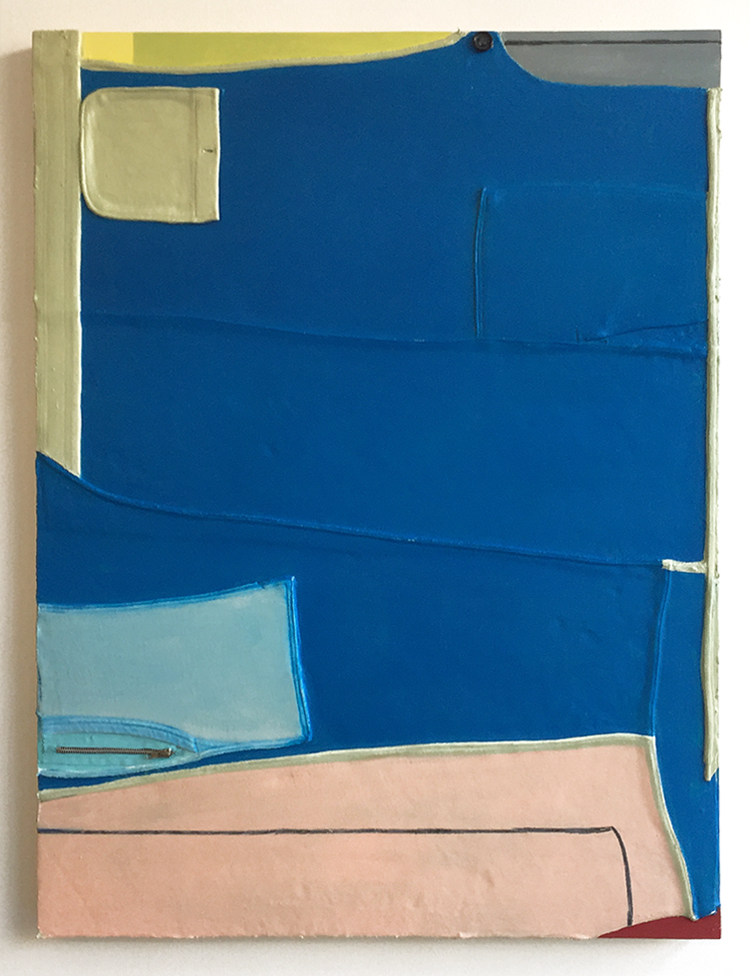 Her artwork were Collages made out of pieces of clothes and oil paint.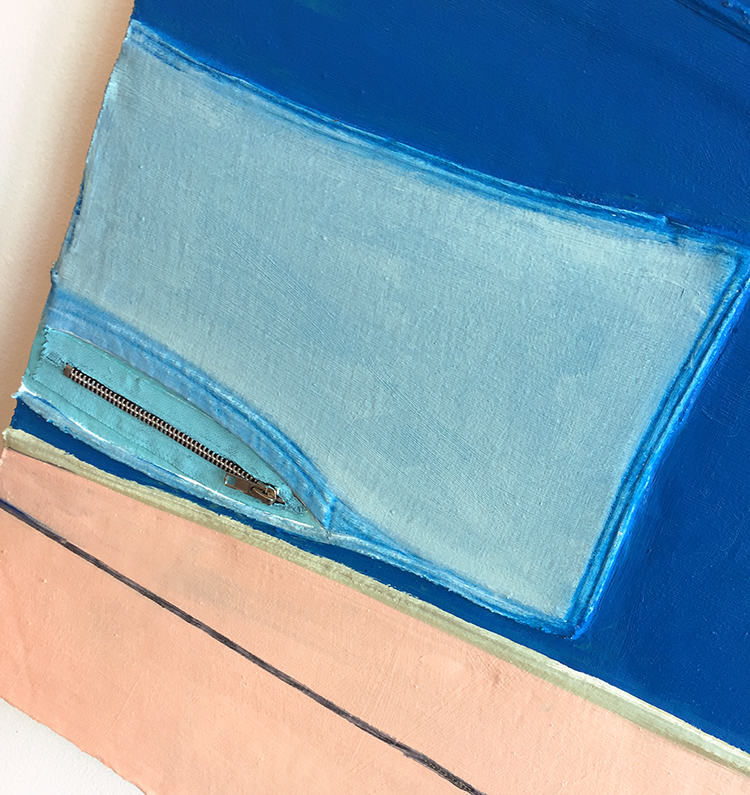 I liked how the collages seemed like maps of some sort and how the flatness is interrupted with pieces of cloths which you start to diessect and try to read.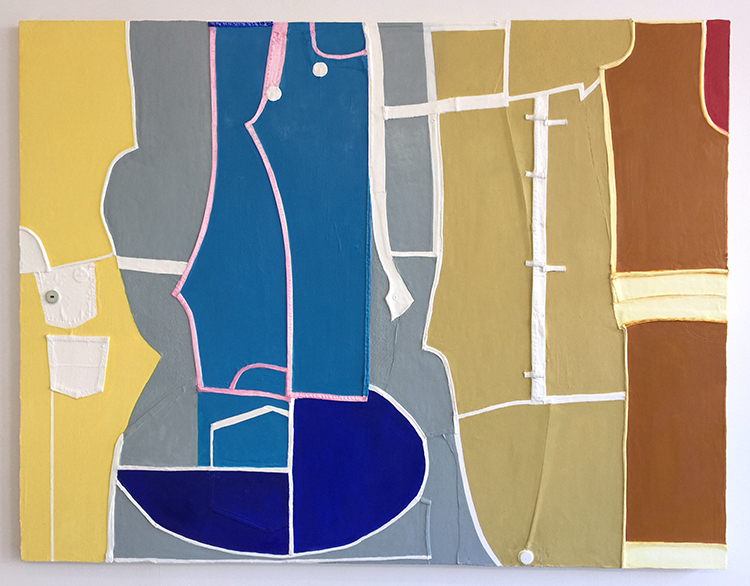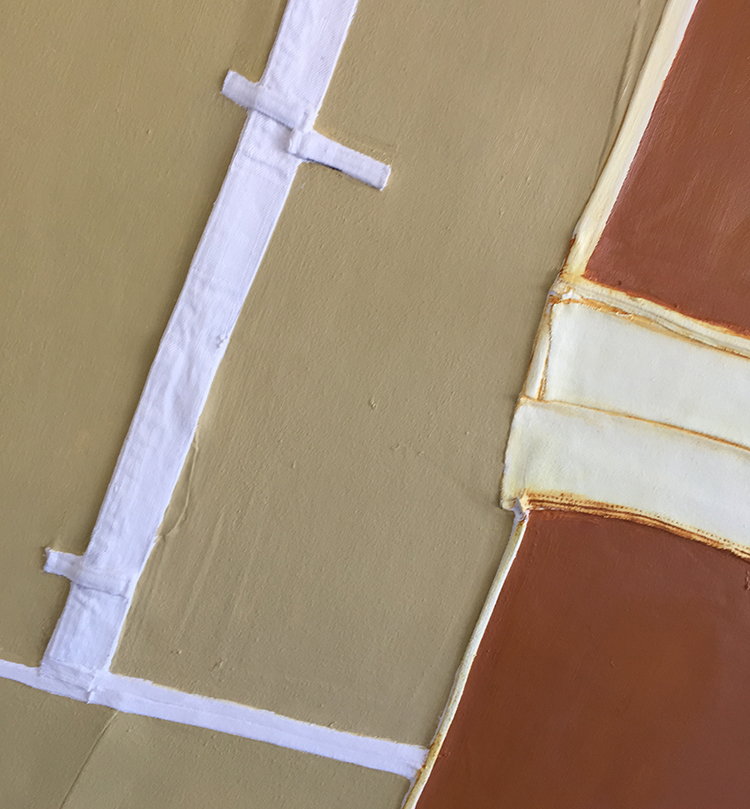 Buttons, pockets, seams and zippers.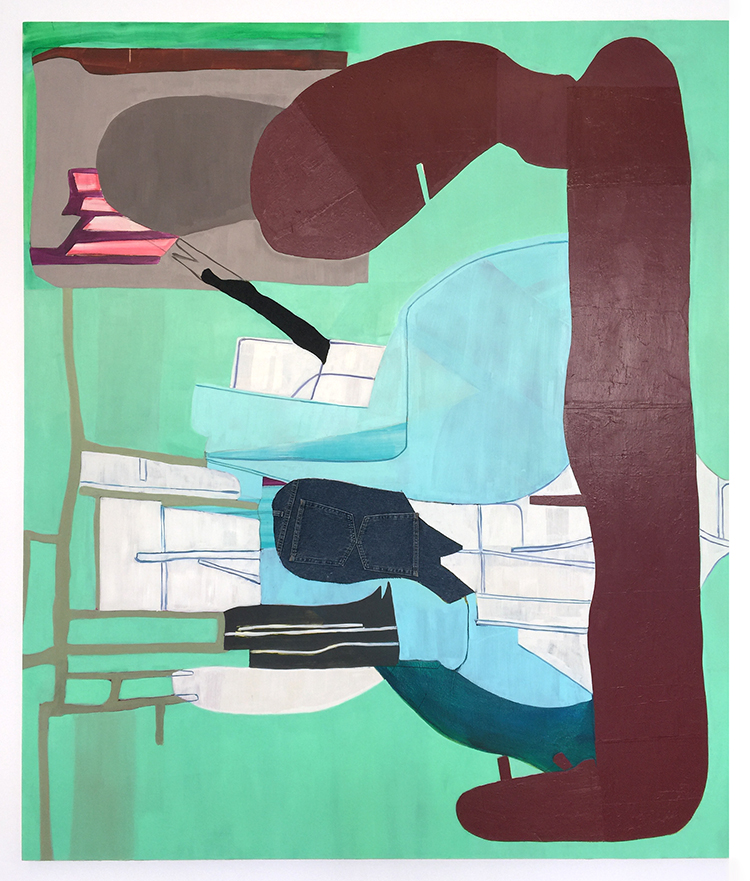 Medrie McPhee also uses dried acrylic skins and applies them as elements into her work. She calls those acrylic transfers.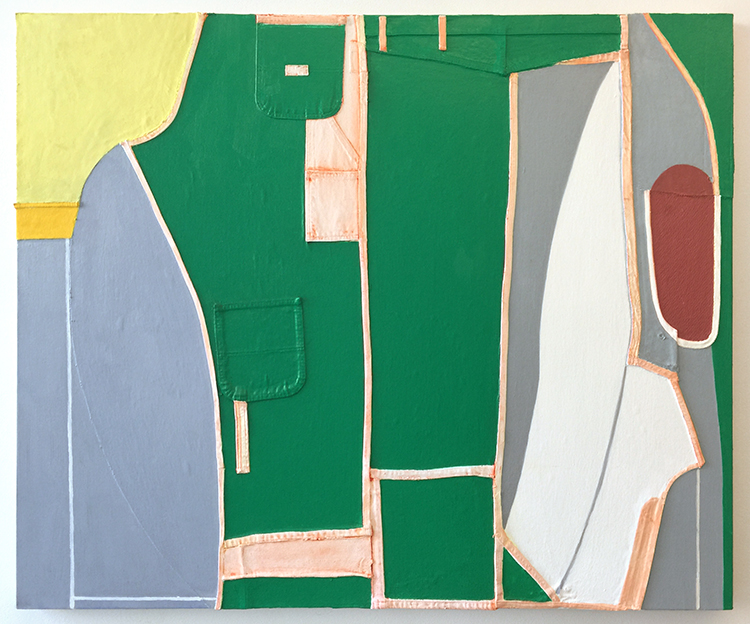 I find the collages intriguing, at first glance it feels as if they invite you to linger and to try to make sense of these maps.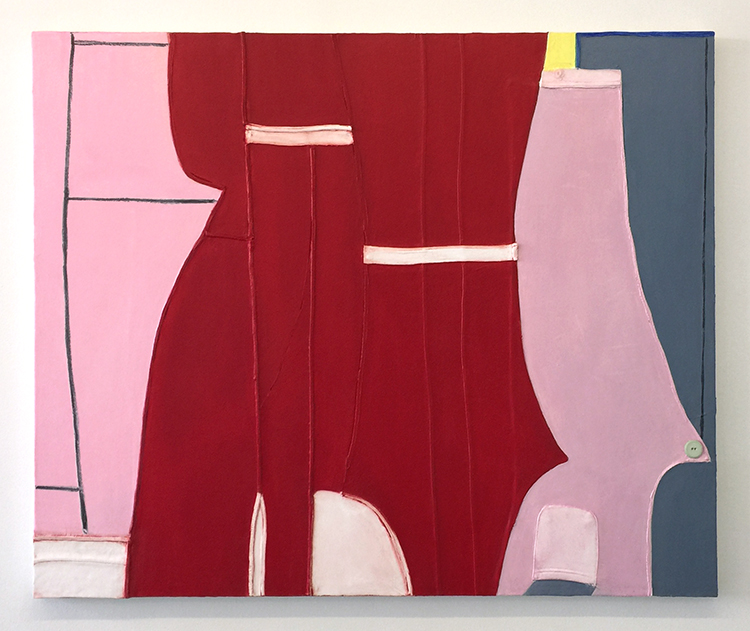 And then I start to feel annoyed because there seems to be not enough to get a grip on it. I need the code:)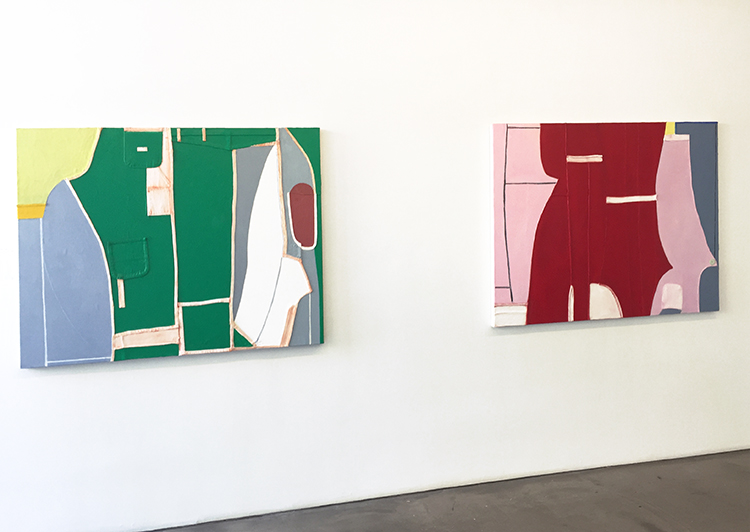 It was definitely great to go on an art stroll with Natalya again. It also reminded me that I should visit galleries more often :) Thanks Natalya – cannot wait for our next outing!