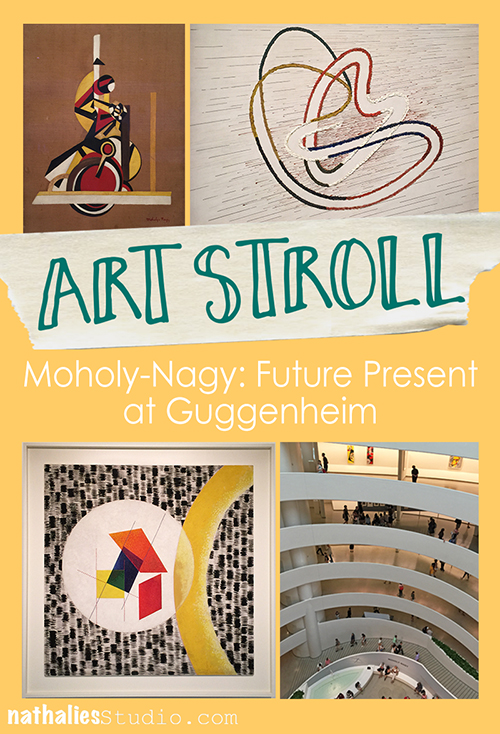 The retrospective of Laszlo Moholy-Nagy at the Guggenheim – Future- Present- was Andrew's and my second stop for an art stroll a couple weeks ago.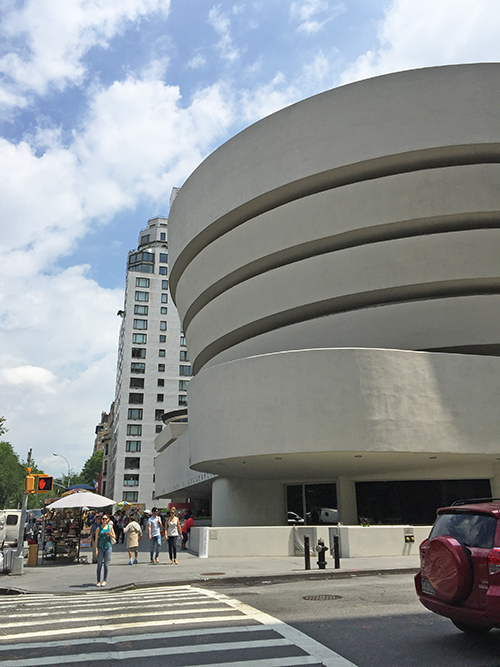 Meandering from bottom to top in a spiral his work developed from the 20s to the mid 40s in front of the viewers eyes.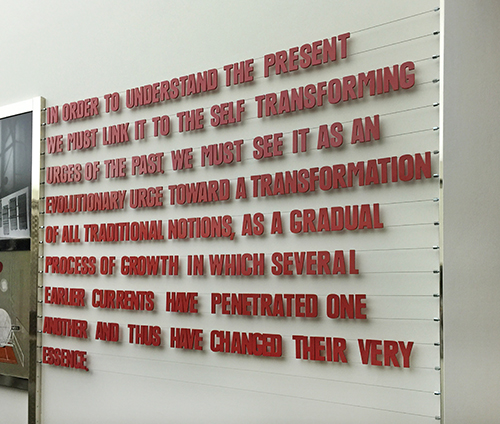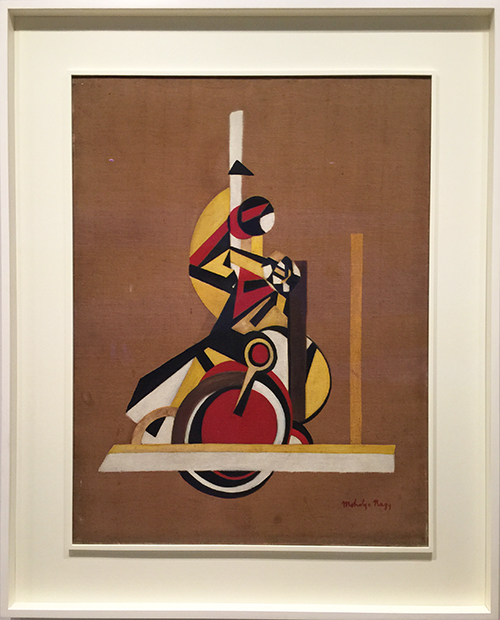 The Bicyclist (Still Life) Moholy-Nagy, 1920-22, Oil on Canvas
I loved seeing this and how the geometric shapes evolved into something else with time.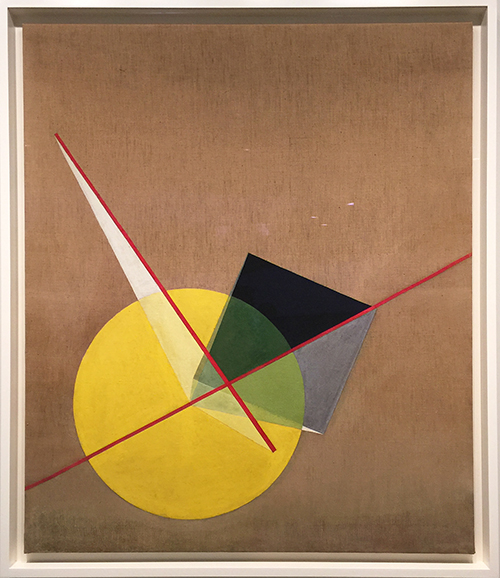 Yellow Circle and Black Square (Gelber Kreis und schwarzes Quadrat) by Moholy-Nagy, 1921, Oil and Graphite on Canvas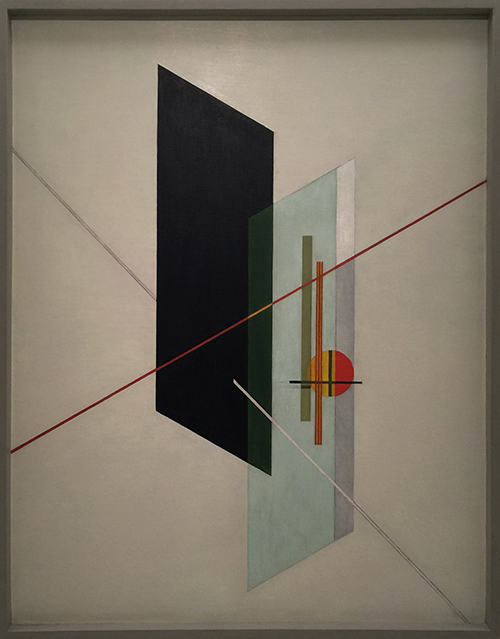 Moholy-Nagy believed that art could be a vehicle to for social transformation and was combining technology and fine art elements. He experimented with a wide variety of mediums.
Coming from the Dadaglobe Exhibition Art Stroll just a couple hours before- we loved seeing the artwork below. Moholy-Nagy who was born in Hungary-Austria in 1895 moved to Berlin in the 1920s where he met the Dada artists who influenced his work.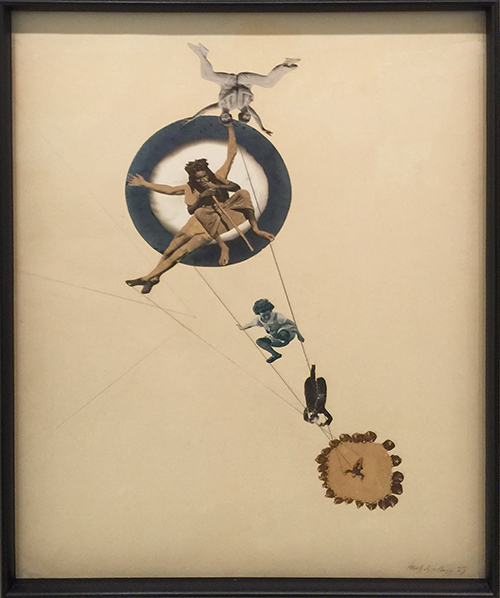 Between Heaven and Earth (Zwischen Himmel und Erde) by Moholy-Nagy, 1923, Photomontage (gelatin silver prints, including one photogram; photomechanical reproductions and graphite)  on paper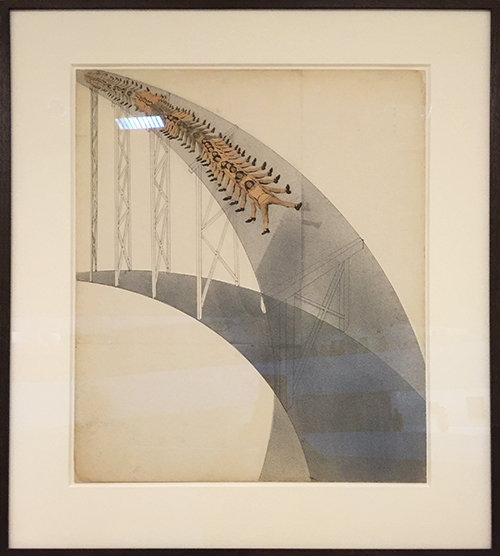 Slide (Rutschbahn) by Moholy-Nagy, 1923, Photomontage (cut and pasted printed papers, sprayed gouache, ink and graphite) on board
I also loved his modern and funny advertisements. Again of course it is only funny when you can read German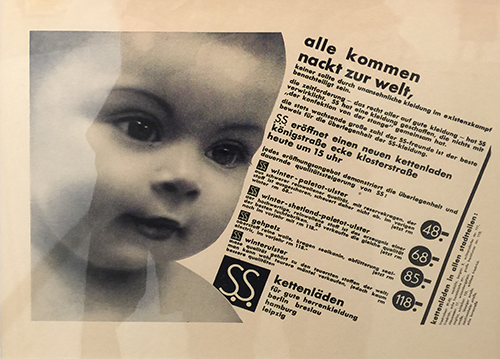 but so the one on top here says "everyone is born naked to this world and should not be disadvantaged in the daily struggle of existence by ugly clothes. The birthright that everyone should access to good clothing was realized by SS (Schröder-Spezial) " – I guess they had a way longer attention span for advertisements back then – lol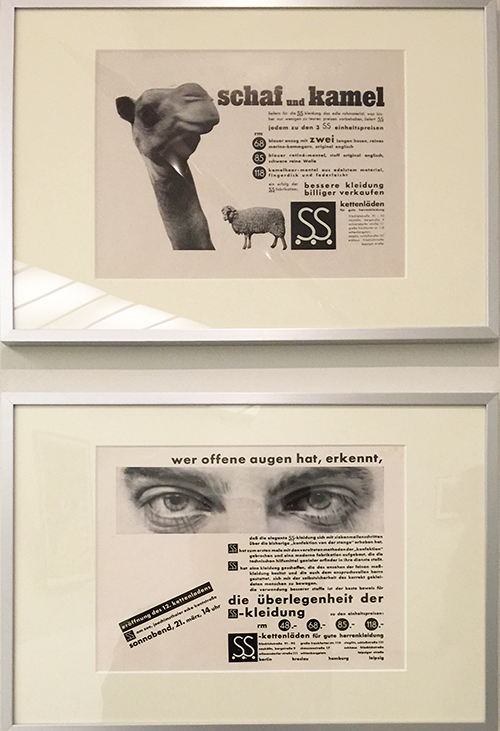 The top here is showing off the good material their clothes are made off and …and the one on the bottom let's you know if you walk around with open eyes you will spot how superior the clothes of this menswear house is.
Advertisements for Schroeder-Spezial – a menswear chain store, 1930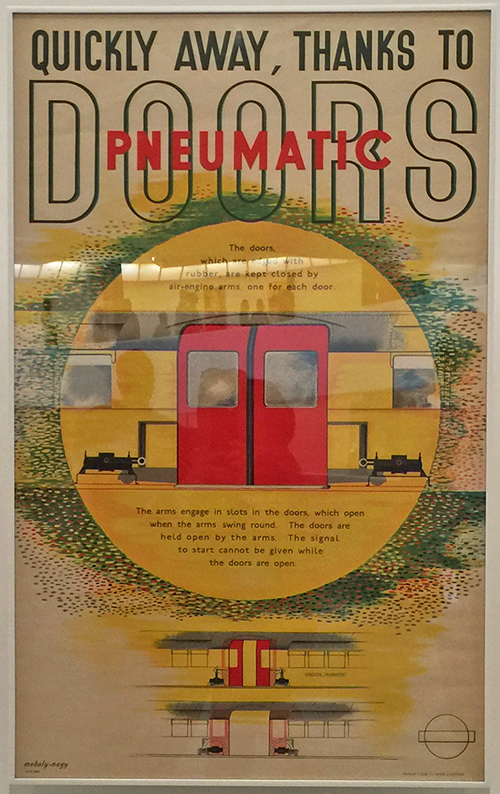 Advertisement for the London Underground, 1937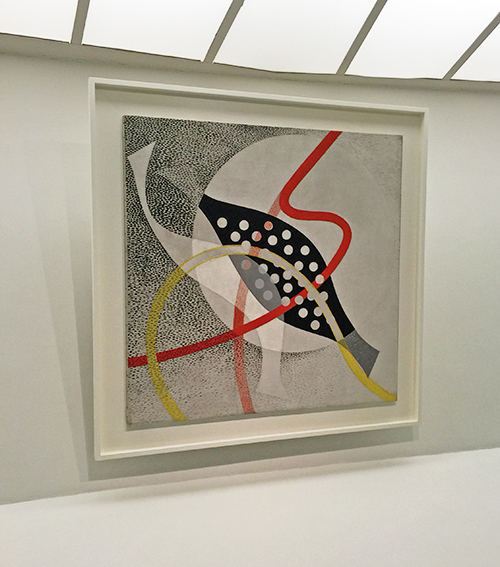 CH Beata I by Moholy-Nagy, 1939, Oil and graphite on canvas
In 1937 he was appointed to head of New Bauhaus in Chicago and later he opened his own School of Design there. I love seeing traces of the beginning artwork still there but developed more into something else.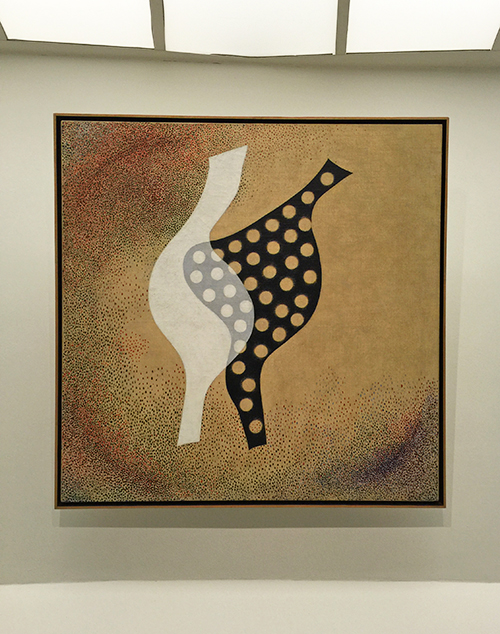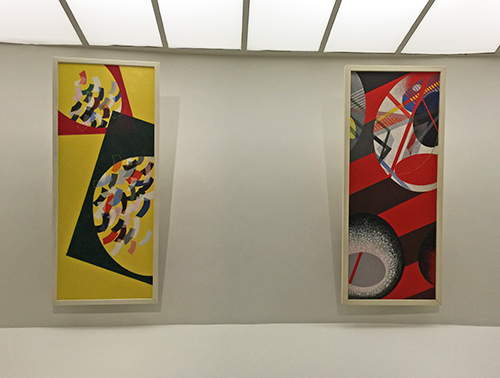 Space Modulators: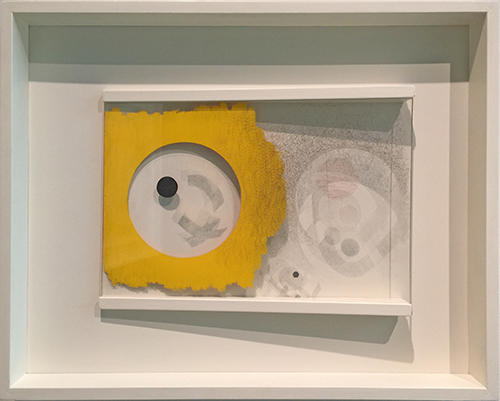 Moholy-Nagy's technique of suspending Plexiglas sheets with clips or rails several inches in front of white panels allows light to pass through the clear areas while the painted passages generate modulated shadows that become part of the composition. He described this process: "I scratch lines on the back of the transparent sheet and rub color in; the same I do wit the front, rubbing another color it. Light does then what I could not do. A sparkling, vibrating color effect through the addition of the shadows which produce mixtures as no one could on the palette."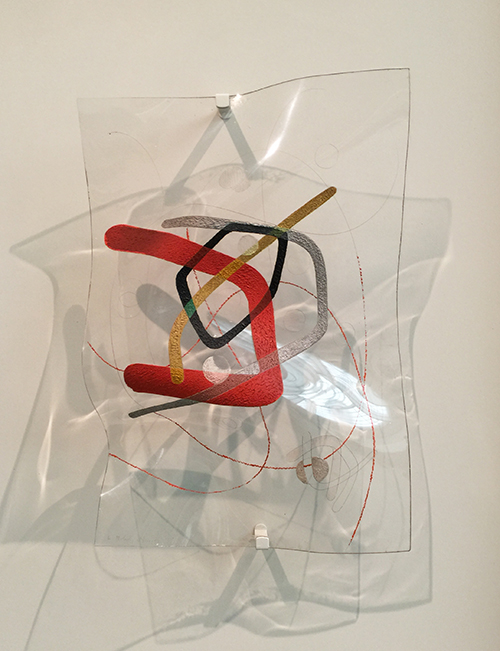 At times, he would manipulate the Plexiglas, as with the work above, by heating the plastic sheets – sometimes in his kitchen oven – and then shaping them by hand to enhance their capacity to distort light and imply undulating movement. Moholy-Nagy died at the age of 51 of leukemia.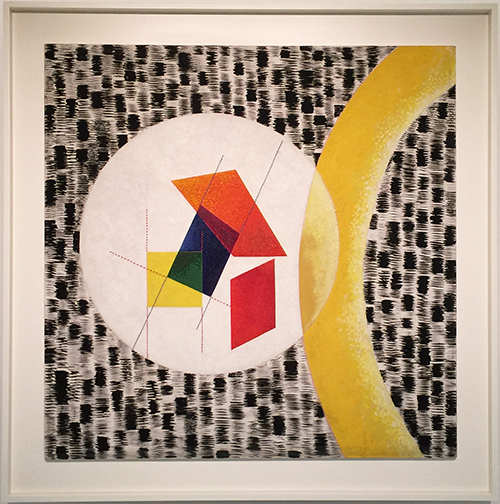 Leuk 4 by Moholy-Nagy, 1945, Oil and graphite on canvas
This painting was done a year before his death and is depiction cancer cells. Without context it looked not sad – but knowing the context it made me sad . But here we have another prove of how art can reflect something that happens in the artists live in a symbolic and hidden way- if you wouldn't see the name of the painting – you might not really know.
More Space Modulators: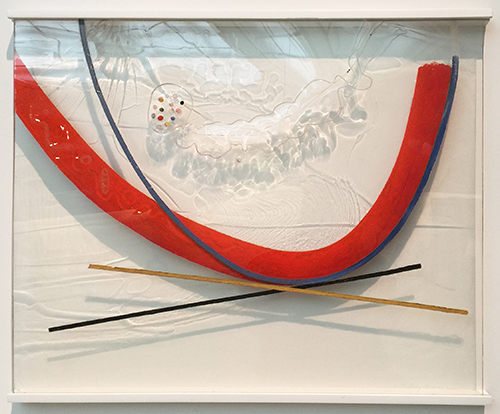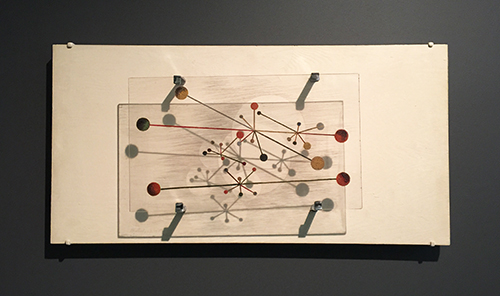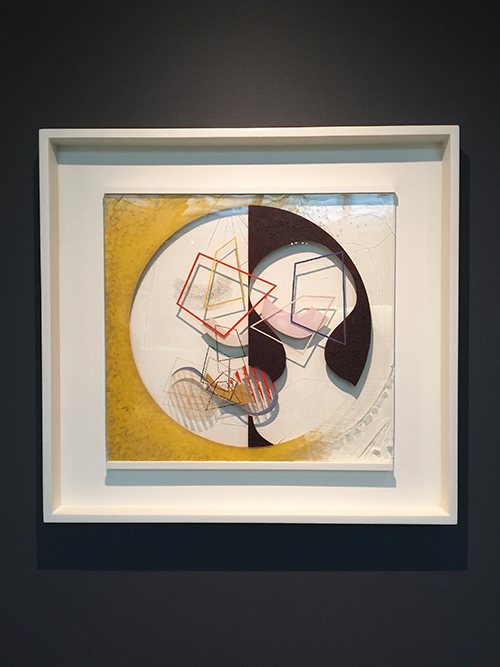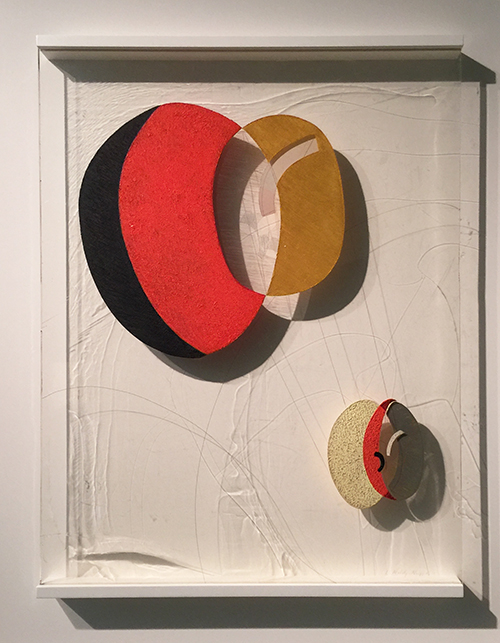 The Guggenheim was the perfect setting for this retrospective and enjoyed it a lot. It is timeless art and even though it has nothing to do with my own style and taste I appreciated his thoughts, ideas and development of his style.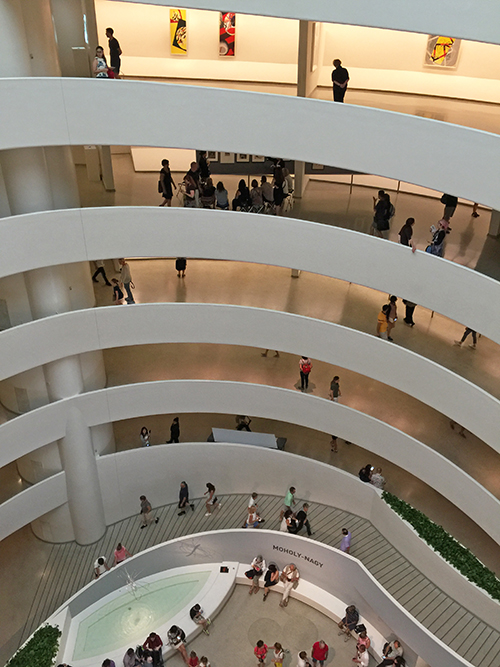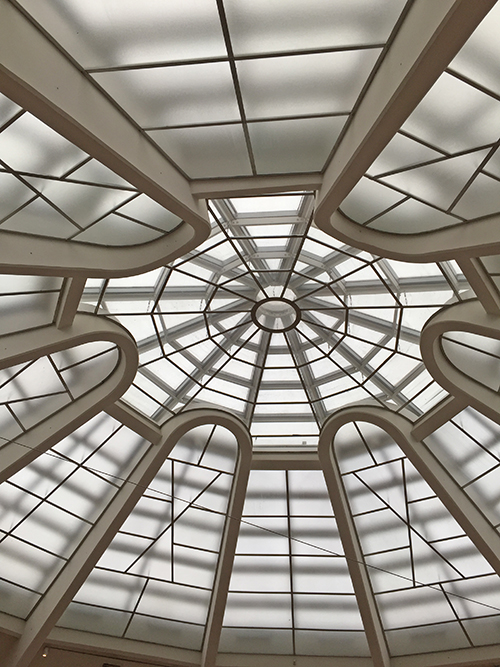 And from here Andrew and I set out for another stop on our crazy art stroll that day… but that is for a different post *wink
Hope you enjoyed this Art Stroll today !